Accor to debut luxury lifestyle Mondrian brand in Singapore in 2023
IHG and Proinvest partnership boost for Brisbane with two premium hotel conversions in pipeline
Global staycations are up almost a fifth with hotel room rates on the climb despite Covid restrictions
Data metrics – latest performance insights from STR
News briefs – bitesize updates of latest industry news and developments
---
Accor to debut luxury lifestyle Mondrian brand in Singapore in 2023
Accor has announced Singapore's first Mondrian hotel will be built in the heart of the city's prominent Duxton Hill neighbourhood and is set to open in early 2023. The property is being developed by Craig Road Property Holdings. This news comes on the heels of Accor's recent announcement regarding its planned venture with Ennismore, which will see the creation of one of the world's largest and fastest growing lifestyle and entertainment operators set to include Mondrian hotels. The Mondrian Singapore, a luxury lifestyle hotel comprised of 300 guestrooms and suites, a restaurant, a lounge and a rooftop bar will combine historic architecture from Singapore's centuries-old shophouses with a new build of modern, contemporary influences. A collaboration between DP Architects and Studio Carter, Mondrian Singapore will feature a lower three-story building in a contemporary take on the famous Singapore 'shophouse' building typology. This portion of the hotel features a terracotta roof and colonial-style window shutters and will include the hotel's premier guest accommodations in loft suites. The hotel will then be expanded with a new, contemporary tower housing the majority of the hotel's guestrooms as well as a rooftop pool and bar and signature restaurant. The two buildings will be united by an urban oasis landscape deck to remind guests of their location, as Singapore is known as the "Garden City." The Mondrian Singapore continues the first phase of expansion of the brand following Accor's acquisition of sbe's hotels. It follows the company's recent announcement of Mondrian Gold Coast opening in 2023 and the upcoming opening of Mondrian Shoreditch London in Q2 2021 and Mondrian Bordeaux and Mondrian Cannes in France in 2022. These will be followed by soon-to-be announced planned Mondrian properties in the Dominican Republic, Germany, the Maldives, Puerto Rico, Switzerland, Thailand, and Vietnam.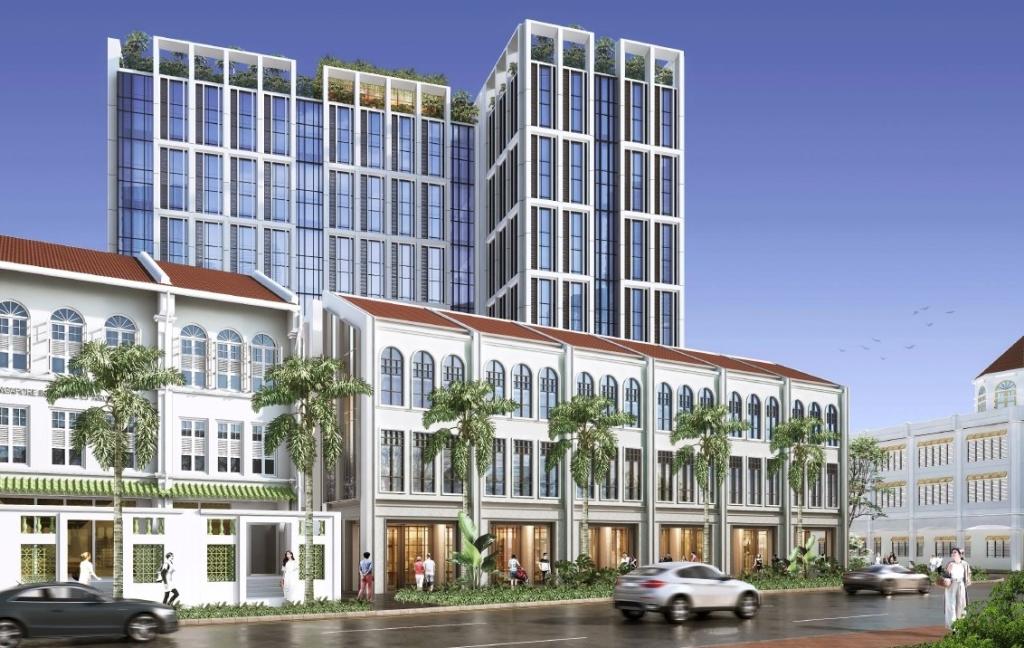 ---
IHG and Proinvest partnership boost for Brisbane with two premium hotel conversions in pipeline
The momentum behind the Hotel Indigo and voco brands continues, as IHG Hotels & Resorts and Pro-invest Group build on their partnership with the signing of two high-profile conversion hotels in the Brisbane CBD. The voco Brisbane City Centre and Hotel Indigo Brisbane City Centre will become the latest additions to the River City's hotel scene, as Mercure Brisbane and ibis Brisbane rebadge under IHG's upscale brands following a repositioning and extensive refurbishment. voco Brisbane City Centre, which will overlook the Brisbane River and some of the city's best cultural institutions, promises to bring the brand's vibrant, reliably fun vision to life. Each of the hotel's 194 guestrooms will enjoy a full refurbishment to elevate them to voco standards, while the hotel's bar will get a complete makeover that will deliver a new era of hospitality and help it show off its sweeping river views when it opens later in 2021. Then, opening in 2022, the riverside location of Hotel Indigo Brisbane City Centre will play into the essence of the hotel's neighbourhood story, as the hidden gems that surround the property will be weaved into the 212 guestrooms, restaurants, meeting facilities, design and service offering. IHG currently has 56 hotels operating under five brands in Australasia. Currently, there are two voco hotels in Australia – voco Gold Coast and voco Kirkton Park Hunter Valley - with a third, voco Melbourne Central slated to open later in 2021, along with future openings in Sydney and Auckland. The Hotel Indigo Adelaide Markets will open in Mar-2021, the first to open in this market, with more to come in Melbourne, Sydney and Auckland.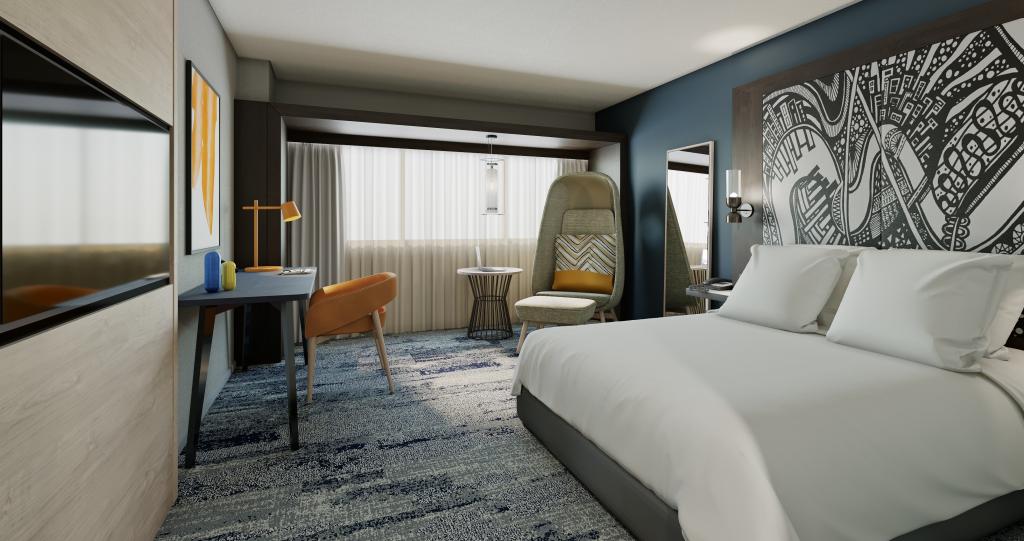 ---
Global staycations are up almost a fifth with hotel room rates on the climb despite Covid restrictions
New research by Hoo, the hotel room offer platform, has found that the level of staycations being taken across 16 global holiday hotspots has increased by an average of +18% when compared to this time last year. The cost of accommodation has also climbed +16% due to this uplift in domestic demand. Hoo analysed statistics on booking momentum from SiteMinder across 16 key tourism markets, looking at the ratio of international and domestic holidays booked. The figures show that currently, an average of 76% of all bookings are for domestic holidays, with just 24% of bookings being made for holidays abroad. This is an 18% swing when compared to the same point last year when just 58% of bookings were for domestic holidays. At the same time, this domestic demand seems to have caused an increase in the cost of staycations. Hoo also analysed hotel room rates across major cities within each nation and found that the average cost of a room per night has increased from a GBP95 average a year ago, to GBP111. Singapore leads the way in terms of the biggest shift in holiday trends: a year ago, just 42% of all holidays booked were domestic stays, while now this has increased to 83%. New Zealand and the Netherlands have both also seen a 40% increase in domestic holiday momentum. When it comes to the current staycation hotspots, Australia (97%), New Zealand (95%), USA (94%), South Africa (91%) and the UK (90%) see the largest share of bookings being made for domestic holidays. Travellers in Mexico have the lowest tendency to break at home, with just 47% booking domestic trips, followed by Morocco (48%) and Canada (49%).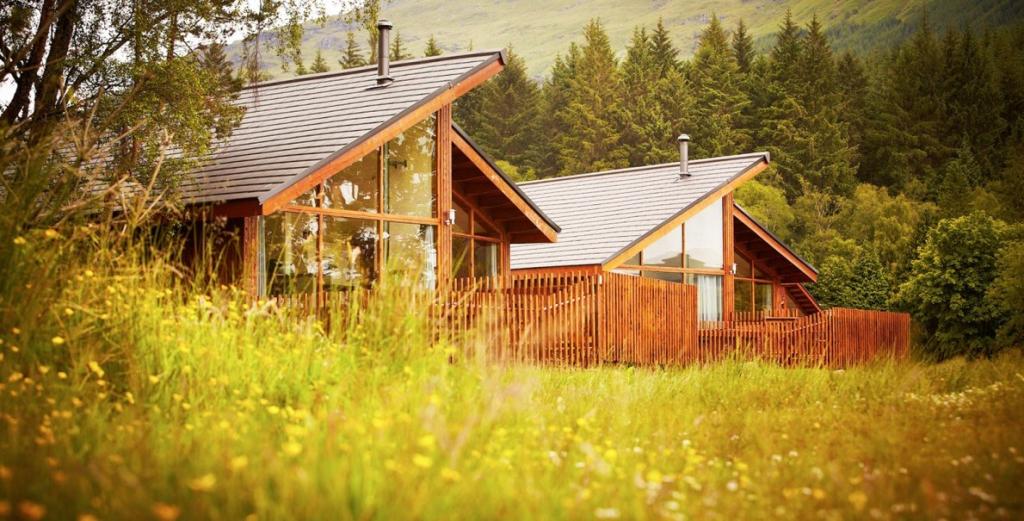 ---
Data metrics – latest performance insights from STR
Preliminary Jan-2021 data for Berlin, Germany hotels showed slightly higher performance levels compared with the previous month but at overall low levels. The absolute occupancy and RevPAR levels were up from Dec-2020. With new and stricter lockdown rules extended in Berlin, daily occupancy remained heavily supressed. In comparison with Jan-2020, occupancy was down -81.3% to 12.1%, ADR declined -25.3% to EUR63.34 and RevPAR fell -86.1% to EUR7.68.
Hotel performance in Riyadh, Saudi Arabia hit its highest overall performance since the start of the pandemic, according to preliminary Jan-2021 data, albeit year-on-year declines remained significant. The absolute RevPAR level was the highest for any month in Riyadh since Feb-2020. In comparison with Jan-2020, occupancy was down -23.8% to 56.2%, ADR declined-9.9% to SAR582.92 and RevPAR fell -31.3% to SAR327.56.
Sydney, Australia hotels reported lower performance levels compared with the previous month, according to preliminary Jan-2021 data. The absolute occupancy level was the lowest for any month in Sydney since May-2020, while ADR was the highest for any month since Mar-2020. Continued low occupancy is to be expected over the coming months, according to STR. Year-on-year declines remain significant. In comparison with Jan-2020, occupancy was down -64.7% to 26.6%, ADR slipped -7.3% to AUD191.20 and RevPAR fell -67.2% to AUD50.89.
---
News briefs – bitesize updates of latest industry news and developments
Hotel Equities and affiliated global private equity group Virtua Partners have announced the launch of 33 Degrees, a new master brand encompassing a portfolio of companies. This includes the operational and development activities of Hotel Equities and its portfolio of luxury, resort, full service, select service, boutique, independent, and lifestyle hotels.
Banyan Tree Hotels & Resorts has confirmed its new European flagship property Angsana Corfu in Greece will open to guests in Apr-2021. Located south of Corfu Town and close to the picturesque Benitses village, the resort is perched on a hill overlooking the Ionian Sea. The 196-key resort includes contemporary pool villas with sea or countryside views, a spa, a yoga deck and water sports.
Cloud5 Communications and SABA Hospitality announced that they are bringing personalised guest services to hospitality operations in the Americas. The solution combines completely digitised compendium, self-service food and beverage ordering, and artificial intelligence driven chatbot functionality, with the option of click-to-chat/click-to-call service supported by Cloud5's contact centre services.
Budget hotel chain easyHotel has purchased a plot near the La Sagrera station in Barcelona which will house its second hotel in the metropolitan area. Construction is set to begin in the second quarter of 2021 and should be completed by the end of 2022. The property will complement the existing easyHotel Barcelona Fira.
Hotelbeds has become the latest company to join Amazon and The Climate Pledge Commitment in urging industries to become net zero carbon by 2040, a decade ahead of the Paris Agreement. Hotelbeds recently published its second Corporate Responsibility Report which highlighted how it is already making great progress in prioritising carbon reduction across its operations. It was also recently certified as a Carbon Neutral organisation for the third year running.
The new Hyatt House Tallahassee Capitol – University, developed by Mountain Shore Properties (MSP) and managed by Olympia Hotel Management has opened in the Florida state capital, located in the city's Railroad Square Art District. The five-storey, 80,000 square foot property is comprised of 120 guestrooms, including 77 with full kitchens, a large patio with outdoor bar service, an outdoor pool, a fitness room and an 846-square-foot meeting space.
The Kimpton Sylvan Hotel in Atlanta has officially opens its doors to guests. Tucked away in the neighbourhood of Buckhead, the property is a 1950s-era adaptive reuse boutique hotel with a mid-century modern design scheme, complimented by a splash of understated sophistication and heartfelt Southern hospitality. It includes 217 guest rooms, a vibrant living room lobby, a private pool, and over 4,000 square feet of meetings and events space.
Accor will bring the extended stay concept to the Baltics with the debut of the Novotel Living Tallinn in the Estonian capital city. The Group has signed a management agreement with Estmak Capital for the 124-room property which will welcome its first guests by the end of 2022. The hotel will be located in Tallinn city centre, between the old town and port.
Corporate accommodation provider Synergy Global Housing has opened a new property in The City of London. Located on Lovat Lane, close to London Bridge, Monument and Bank in the heart of London's financial district, the new 41-unit property comprises of a mix of studios, one and two-bedroom apartments, which are available for short term lets and have all been recently refurbished.