Accor's Orient Express brand set for Rome arrival in 2023 after luxury renovation promise
Marriott brings its Residence Inn home away from home concept to the Nordics
GHM Hotels plans exclusive luxury Doha resort
Hoteliers must embrace digital technology – digital-savvy travellers increasingly demand attention across every touchpoint of their journey
Data metrics – latest performance insights from STR
News briefs – bitesize updates of latest industry news and developments
---
Accor's Orient Express brand set for Rome arrival in 2023 after luxury renovation promise
Accor's Orient Express brand is set to launch in Rome in 2023 after an agreement was reached with the owners of the historic Grand Hotel de la Minerve to complete a major refurbishment of the property. Real estate investor Arsenale Spa has signed a preliminary agreement with the owners of the hotel, the Billi family, to carry out a luxury renovation of the 17th century property. The hotel, closed until later this month due to COVID-19 restrictions, will continue its operations under the guidance and management of the Billi family before a 20-month refit process staring in 2022. It will then be controlled under the Orient Express brand, which Accor describes "will bring the legendary spirit of Europe's golden age of travel back to the heart of Rome" once the project is completed, currently scheduled for late 2023. The hotel will draw inspiration from "the opulent services of the original train" says Accor, which acquired a 50% stake in the share capital of Orient Express in 2017. Alongside its Rome project, it plans to open four other hotels under the brand in Florence, London, Milan and Paris.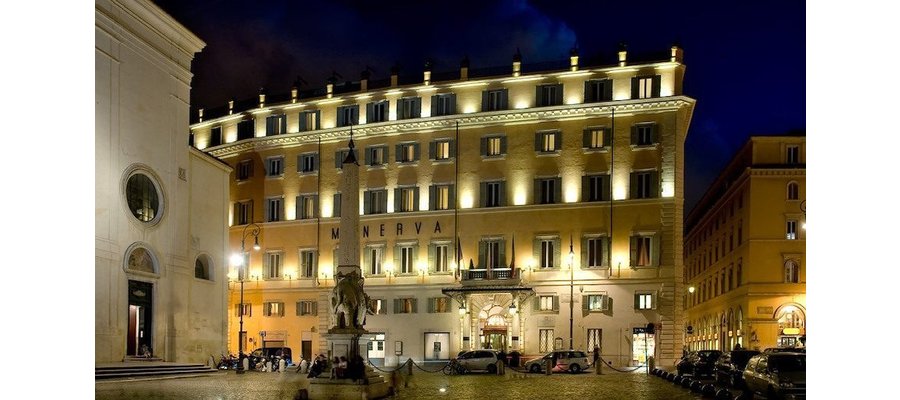 ---
Marriott brings its Residence Inn home away from home concept to the Nordics
Marriott International announced that it has signed an agreement with Danish hotel operator Core Hospitality to bring the first Residence Inn by Marriott to the Nordics. Residence Inn by Marriott Copenhagen, Nordhavn will be located in Copenhagen's North Harbour district, just five kilometres from the city centre. Owned by PFA Properties, the hotel will become part of the group's prestigious Nordo development project in the North Harbour area. With construction having begun in 2Q 2020, the property is expected to open in 2023. Catering to both business and leisure travellers, the property is expected to feature 95 apartment-style suites intended to create a home away from home with separate living, working, and sleeping areas. Designed by leading architect firm Henning Larsen Architects, all guestrooms will feature an ocean or courtyard view, dedicated desk space and a fully functional kitchen. Guests will also have access to the property's private lounge, fitness facilities and bicycle rental during their stay.
---
GHM Hotels plans exclusive luxury Doha resort
GHM has outlined plans to open a new luxury resort, composed of 59 rooms and suites as well as 32 chalets and villas at Katara Cultural Village in Qatar's capital city, Doha. Developed by the Qatari real estate consortium, Triple A in partnership with Katara Cultural Village, The Chedi Katara Hotel & Resort, Doha, Qatar will occupy a beachfront setting within the landmark 100-hectare (247 acre) Katara Cultural Village district that includes theatres, concert halls, exhibition galleries, mosques, restaurants, shops, a park and an open amphitheatre. The area is a magnet for well-heeled travellers and Qataris who are keen to explore the cultural heritage of the region. The resort is expected to open in July 2022, ahead of the FIFA World Cup 2022. With a design that pays homage to the glories of Indian Mughal Architecture and a touch of Ottoman influence, the new Chedi's principal hotel building will house a lobby lounge with 180° views of the sea, an expansive spa and fitness facility, and rooms and suites with terraces and views over the Arabian Gulf and Doha skyline. The 32 villas dotting the extensive landscaped gardens in the Katara Hills range from one to five bedrooms, all with private gardens and swimming pools, offering privacy, luxury and tranquillity in the heart of the city.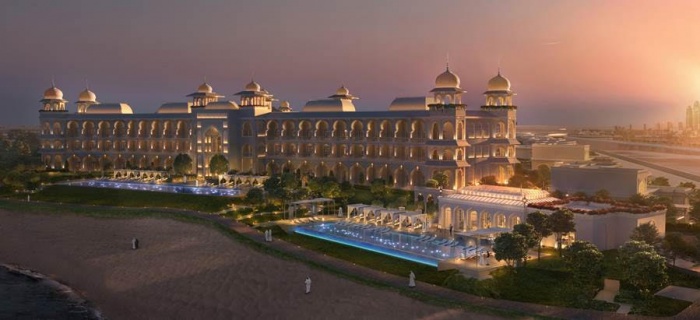 ---
Hoteliers must embrace digital technology – digital-savvy travellers increasingly demand attention across every touchpoint of their journey
Contactless technology, upgraded hotel software systems, integrated guest applications, and smart guest rooms are just some of the top technology trends hoteliers must adopt to attract new and existing customers, according to Joseph Fayad, IT corporate director of UAE-based TIME Hotels. With research by eMarketer revealing travel consumers spend more time on digital media – 6.41 hours a day compared to 5.30 hours a day for all other media, including TV, radio, newspapers, and magazines, he says hoteliers now have to implement more defined digital corporate and marketing strategies, as well as more technologically advanced amenities within the hotel room, to stay ahead of the curve. COVID-19 has "undoubtedly accelerated the need to invest in technology to appeal to today's digitally-savvy online travel consumer," he explains. The implementation of immersive technologies that provide guests with virtual 3D tours, apps that allow them to enter their hotel room, change the temperature, call the elevator, book excursions and order room services "will be vital in helping hotels recover and stand out from their competitors," he adds.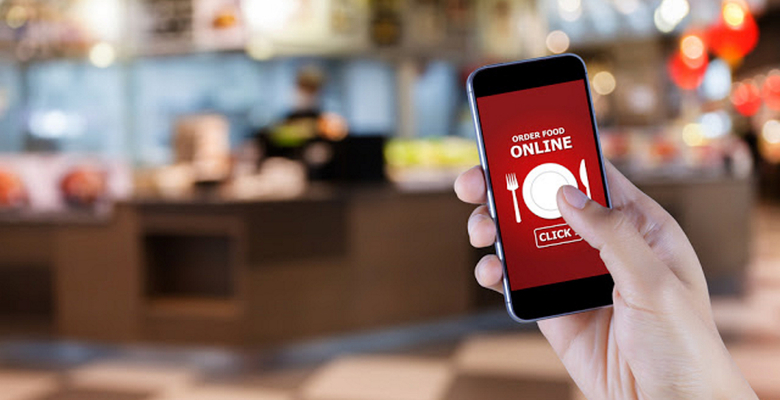 ---
Data metrics – latest performance insights from STR
Hotel industry performance in China showed improvement from last year's pandemic-affected Lunar New Year period, but still fell well short in comparison with 2019 levels, according to preliminary data. Daily occupancy in the market sat in the 30% range for most of the festival period (11-Feb-2021 to 17-Feb-2021) then rose to as high as 37.6% on 20-Feb-2021.
United States of America hotel GOPPAR improved slightly from prior months in Jan-2021 but remained in the low single digits, according to STR's monthly P&L data release. In comparison with Jan-2020, GOPPAR fell -95.9% to USD3.14, TRevPAR was down -73.3% to US$60.94; EBITDA PAR dropped -120.1% to USD-11.88 and LPAR (Labor Costs) declined -63.3% to USD31.82. The industry's GOPPAR level was its highest since Oct-2020. Among the top 25 markets in the US, the lowest performing in TRevPAR and GOPPAR continue to be those that rely most heavily on group business, including Chicago, Los Angeles, San Diego and New Orleans.
---
News briefs – bitesize updates of latest industry news and developments
The American Hotel & Lodging Association (AHLA) has boosted its membership recently welcoming several new members and partner organisations. New members include Graduate Hotels, Raines Hospitality, SH Hotels & Resorts, and Irvine Companies. Delos, a wellness real estate and technology company, joins AHLA as a Gold Partner; and Accenture, Carrier, and Rubbermaid Commercial Products, join as Silver Partners.
Baxter Hospitality has acquired The Compass Rose, a historic boutique inn on Cape Cod. Over the next five months, the family-owned management company will lead a comprehensive renovation and rebranding of the inn, which will debut as Chapter House this summer. This represents Baxter Hospitality's second renovation project in New England after the Sesuit Harbor House boutique inn. The 21-room Chapter House is located directly on the historic Old King's Highway.
Groups360 and IHG Hotels & Resorts have released GroupSync Engage, an integrated direct booking solution for groups to include both meeting space and guestrooms. IHG is the first brand to launch the instant booking capability on the platform, which will initially be available at approximately 30 hotels in the US in the coming weeks and extended throughout the US and Canada through 2021.
The Hyatt House Atlanta / Perimeter Center has opened in Georgia state capital, located in Sandy Springs' "Pill Hill" medical district. The extended stay property is comprised of 186 guestrooms, including 46 apartment-style Kitchen Suites containing fully equipped kitchens, living rooms, bedrooms and bathrooms. The property's features include an elevated pool, the H Bar with a Sip + Snack menu, as well as indoor and outdoor communal spaces, including fire pits and outdoor games.
Radisson Hotel Group has introduced its Radisson Individuals conversion brand in India with the opening of Classic Grande Imphal. Overlooking the Baruni Twin Hills and ridges in the commercial hub of Imphal at Chingmeirong, the property features 171 uniquely designed rooms. The brand has also made its Americas debut with the opening of Sebastian Hotel in St Augustine, Florida.
St Regis Hotels and Resorts, part of Marriott International, has confirmed the opening of The St Regis Almasa in the new administrative capital of Egypt following the rebranding of the Almasa Hotel. The property offers 270 rooms, 90 suites, 60 apartments and 14 villas, all featuring a private balcony or patio overlooking the pool and surrounding lush green landscape.
The Hotels Network (THN), a full-stack direct growth platform for hotels, has announced the launch of a new benchmarking tool: BenchDirect. The new product allows hoteliers to add to traditional hotel benchmarking practices by providing access online to a wide variety of direct channel metrics, and a way for users to compare their hotel performance to their competitors in real time.