Accor to open first fully digital hotel in Northern Europe
From Hotel Continental to InterContinental – IHG reveals rebrand in Victoria's Mornington Peninsula
Virgin Hotels to open new Glasgow riverside location in 2022
Hyatt reveals Indian brand expansion adding more than 3,600 keys
Data metrics – latest performance insights from STR
News briefs – bitesize updates of latest industry news and developments
---
Accor opens first fully digital hotel in Northern Europe
Accor has announced the technological integration of its first fully digital hotel in Northern Europe. The Ibis Styles London Gloucester Road, situated in a prime London location in the heart of Kensington, is the first Accor hotel in Northern Europe to provide a fully digital experience with contactless solutions at each step of the guests' stay. The digital eco-system will include features such as online and mobile check in, in hotel payment, the 'Accor Key' – a digital key solution, digital F&B services and guest relations via Whatsapp throughout the stay. The adaptation of the experience at the London hotel is the first step in an ambitious roll-out plan which will impact at least 50% of hotels across all brand segments in Europe in the next five years. This is "not about robots or faceless technology" though, "this is about the smart integration of innovative, customer-facing technology at pace and at scale," explains Carla Milovanov, SVP customer technology services, Accor. "We know that guests increasingly seek contact-light travel and hotel experience that is easy to use, and we want to ensure they can do just that," she explains. From a contactless online check-in and check-out experience, the deployment of digital keys, online payments during stays through a Pay By Link secure payment experience and the integration of the whatsapp social channel into the in-hotel customer journey, enables employees to interact with guests without physical contact.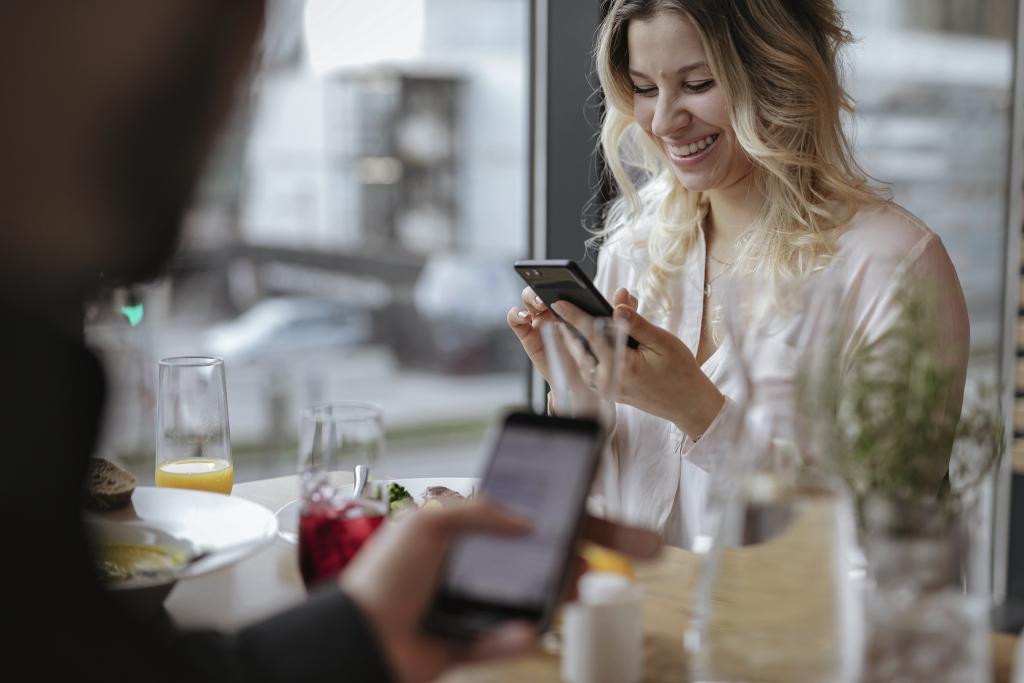 ---
From Hotel Continental to InterContinental – IHG reveals rebrand in Victoria's Mornington Peninsula
IHG Hotels & Resorts has revealed its luxury InterContinental brand will arrive in Sorrento, Australia in Victoria's Mornington Peninsula before the end of 2021 as part of the redevelopment of the renowned Hotel Continental. It follows the formal signing of a management agreement with the Consortium behind the iconic Hotel Continental redevelopment on the state's famed coastal strip. Hotel Continental, or the 'Conti' as it is endearingly called by locals, will take on a new life as the InterContinental Sorrento from Nov-2021 following a full restoration of the property by the Trenerry Consortium. The InterContinental Sorrento will occupy the accommodation component of the 145-year-old heritage-listed limestone building and will feature 106 guestrooms, many of them with water views. The Hotel Continental first opened in 1875 and was the brainchild of actor, philanthropist and businessman, George Coppin, who was regarded as the "Father of the Theatre" in Victoria. Coppin's vision was to create a tourism and cultural heart for the Peninsula where Melburnians and tourists could enjoy a premium seaside resort only a few hours from the city. The hotel sparked an industry that included the steamboat ferry system, transporting travellers from all over the world into the heart of Sorrento, and to the hotel.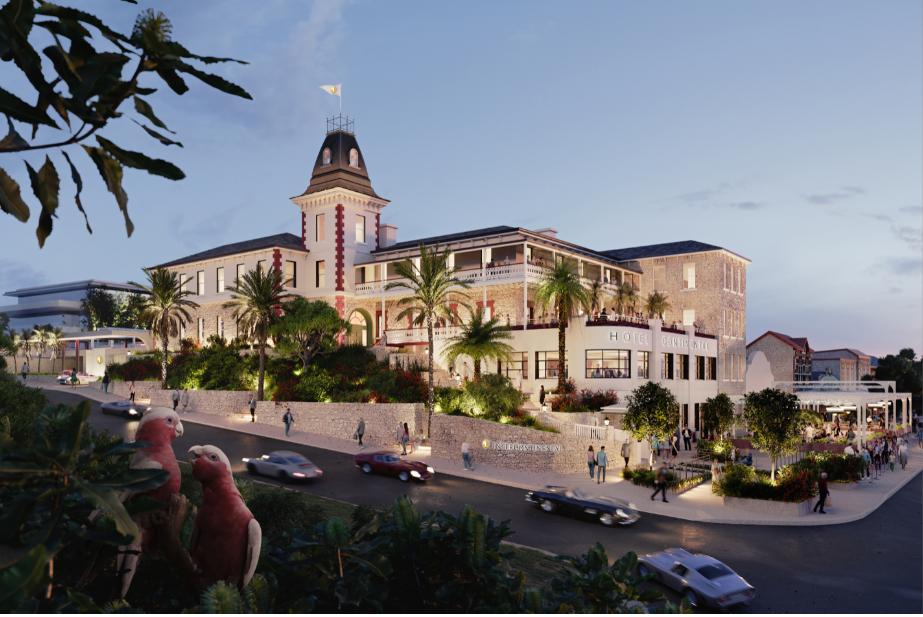 ---
Virgin Hotels to open new Glasgow riverside location in 2022
Virgin Hotels is set to open a brand new property in the Scottish city of Glasgow in 2022, located at 236-246 Clyde Street on the banks of the River Clyde which flows through the city. The Virgin Hotels Glasgow will have 242 Chambers and Grand Chamber suites, meeting and event space, and multiple places to enjoy a bite to eat and a few drinks, including Virgin Hotels' flagship restaurant Commons Club. Virgin Hotels will also feature Funny Library Coffee Shop, a communal workspace that serves Laughing Man coffee, the brand co-founded by Hugh Jackman.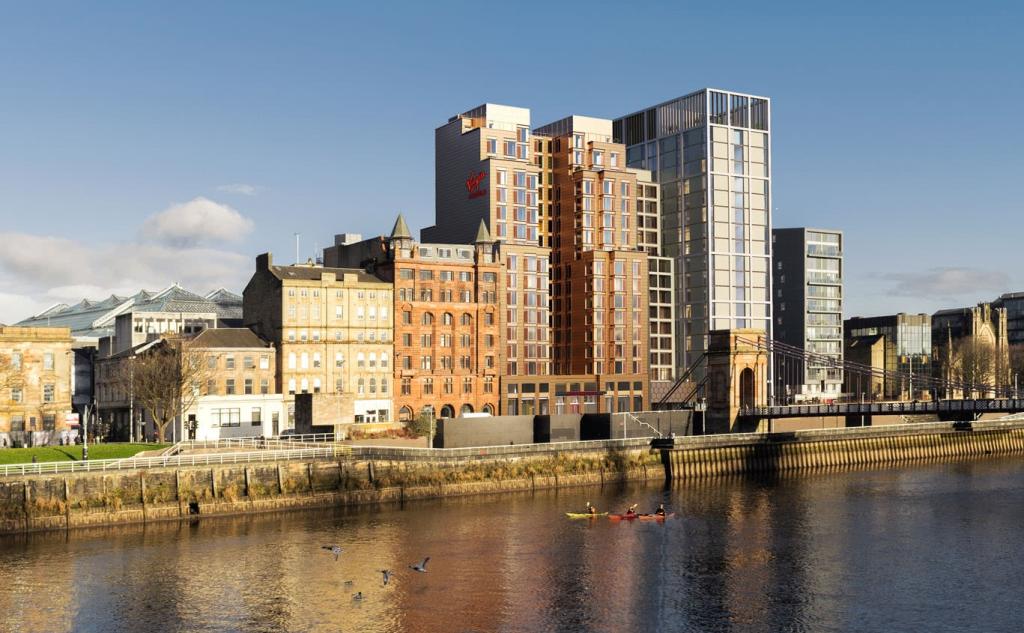 ---
Hyatt reveals Indian brand expansion adding more than 3,600 keys
Hyatt Hotels Corporation has outlined plans to grow its brand footprint in India – one of Hyatt's top three growth markets globally – by more than 70% by 2023. With over 20 executed managed and franchised agreements, Hyatt will add more than 3,600 keys to its existing portfolio of 32 Hyatt-branded hotels across eight distinct brands in the country, including the Andaz, Alila, Park Hyatt, Grand Hyatt, Hyatt Regency, Hyatt, Hyatt Centric, and Hyatt Place brands. This ambitious growth in India is fuelled, its says, by an ever-increasing demand for unique and differentiated hotel experiences. This announcement will bring the number of Hyatt-branded hotels in India to more than 50 by the end of 2023. In 2021, Hyatt plans to primarily expand its Hyatt Regency and Hyatt Place brands. The Hyatt Regency brand, which continues to drive Hyatt's brand growth in India, will enter two new markets with Hyatt Regency Jaipur Mansoravar, and Hyatt Regency Trivandrum. The Hyatt Place brand will enter four new markets with Hyatt Place Bodh Gaya, Hyatt Place Jaipur Malviya Nagar, Hyatt Place Vadodara, and Hyatt Place Bharuch. Further growth of these two brands will also see the opening of the Hyatt Regency Dehradun, Hyatt Regency Ghaziabad, Hyatt Regency Udaipur Sisarma, Hyatt Regency Kochi Malayattoor Resort, Hyatt Regency Goa Baga, Hyatt Regency Kasauli, Hyatt Regency Surat, Hyatt Regency Jaipur, Hyatt Place Vijayawada, Hyatt Place Dehradun Rajpur Road, Hyatt Place Kolhapur Shiroli, Hyatt Place Tirupati and the Hyatt Place Visakhapatnam Madhurawada. Other executed managed and franchise agreements for Hyatt-branded hotels in India that are expected to open through 2023 include: Grand Hyatt Gurgaon, Grand Hyatt Jaipur, Hyatt Centric Sector 17 Chandigarh, Hyatt Centric Lonavala, and Hyatt Centric Electronic City Bangalore.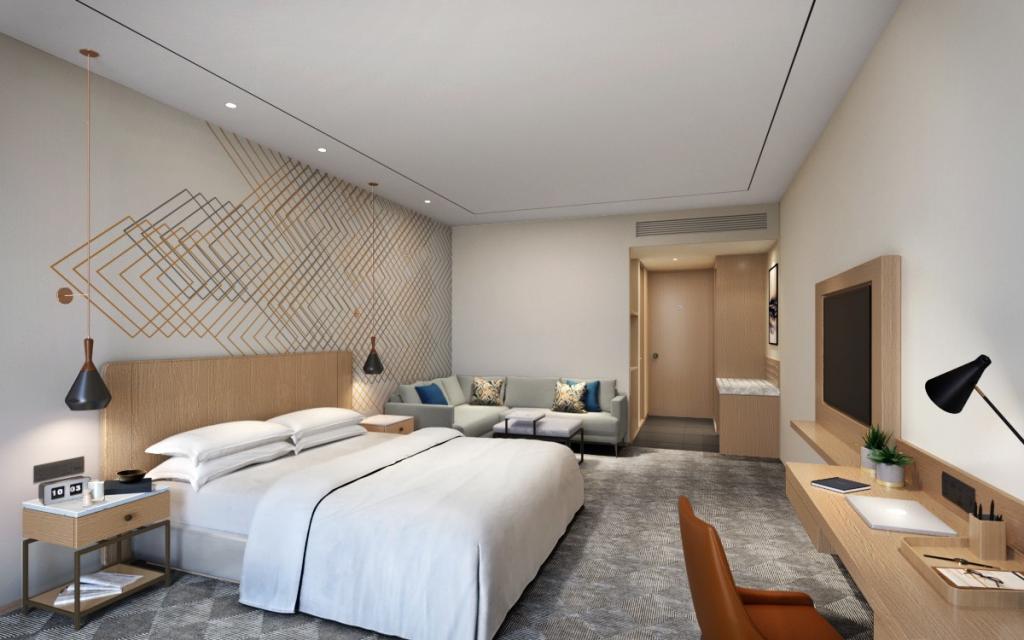 ---
Data metrics – latest performance insights from STR
Indonesia finished 2020 in similar shape as its regional peers. Domestic demand was strong enough to lift hotel occupancy from pandemic low points but not sufficient to overcome the void in international travel. As the nation moves through the early part of 2021, the impact from lost international demand is most obvious in Bali, which continues to trail the country's regional markets in the recovery process, reports STR. While Jakarta, Bandung, Medan, and Surabaya rose to greater levels thanks to those markets' heavier reliance on domestic demand, Bali's occupancy hung below 20% for much of the year. To counter lower occupancy levels though, Bali's hoteliers have been able to use higher room rates to drive RevPAR. For 2020, Bali's ADR was 91% higher than the national average.
Saudi Arabia leads the rest of the world in hotel supply growth with the kingdom's hospitality sector growing the fastest among the 50 most populated countries in the world in support of the Vision 2030 initiative to diversity the nation's economy. The ambitious goal's of the strategy require a substantial increase to the nation's hotel inventory, and STR illustrates that current pipeline activity is a strong sign that efforts are well underway to meet the goal. With 73,057 hotel rooms in the pipeline across the planning, final planning and construction phases, Saudi Arabia is projected for a dramatic 67.1% increase in room supply once all projects are completed over the next two to three years, it says. While a significant portion of Saudi Arabia's pipeline activity is concentrated in the holy city of Makkah (28,052 rooms under development), several other submarkets across the country are also set to increase their hotel supply by 50% or more, including the big cities of Jeddah and Riyadh.
---
News briefs – bitesize updates of latest industry news and developments
The American Hotel & Lodging Association (AHLA) has signed an agreement for Hospitality Technology Next Generation (HTNG) to formally become part of AHLA to better serve and support the evolving needs of the global hospitality industry as it looks toward recovery. The membership will allow AHLA to gain additional expertise in technology, which continues to be a critical aspect of both hotel operations and advocacy.
The Cretan Malia Park resort on the largest and most populous of the Greek islands, Crete, will debut two new room options this summer. The Signature Room & Signature Bungalow Garden will bring a spacious, bright and comfortable sleeping and lounging area for those wishing to go off grid, while a new Two Bedroom Suite has been designed for larger groups seeking home like comforts.
Research by the hotel room offer platform Hoo has revealed that this summer could see a combination of Covid uncertainty and intentional double-booking by holidaymakers result in a further uplift in hotel cancellation rates. Continued restrictions around travel and ongoing Covid uncertainty mean that in the UK, domestic hotel cancellations have climbed by +19.3% over the Jan-2021 to Mar-2021 period compared to 1Q 2020, with 39.3% of all hotel bookings now being cancelled, according to its research.
Hyatt Hotels has confirmed an affiliate has entered a franchise agreement with Metric Ventures for the development of the Hyatt Regency Bukhara. Due to open in 2022, the 223-room hotel will be the second Hyatt Regency hotel in Uzbekistan and marks Hyatt's ambition to further strengthen its brand footprint in Central Asia. It will be located on a 6.78 acres (2.75 hectares) site just outside the historic city.
Accor has this week opened the largest internationally-branded hotel in the Somerset town of Bridgwater in England. The new-build ibis Bridgwater is the first ibis hotel in the UK to showcase the brand's new Plaza design throughout. The 144-room property is operated by Cycas Hospitality as part of a management agreement with Zeal Hotels and Sandgate Investors. Set within Woodlands Court Business Park, just 13 miles from Hinkley Point C, the hotel's initial guests include key workers helping build the UK's first new nuclear power station in over 20 years.
The IKIES Santorini Hotel will re-open to guests from May-2021 following a year-long closure. The boutique hotel is located on a cliff overlooking the Aegean Sea and is managed by independent Greek hospitality company Modus & Amplio. It returns with an expanded offer of 13 rooms with the addition of 'The Alchemist' and 'The Shipbuilder' suites.
Located on the shores of Paradise Bay, the Mandarin Oriental, Bodrum re-opened for the summer season from 01-Apr-2021 with new amenities. The seasonal opening introduces enhancements including augmented dining offers, a tennis academy and innovative fitness training, and an expanded shopping boutique featuring luxury international and local brands.
Palladium Hotel Group continues its expansion across the Mediterranean, with its new Palladium Hotel Menorca property due to open in the Balearic Islands from late May-2021. The property is the second hotel outside Ibiza for the Palladium Hotels brand, following the opening of Palladium Hotel Costa del Sol in 2019. The 264-room, four-star hotel overlooks Arenal d'en Castell Bay and will offer all-inclusive and half board options for guests.
Qasr Al Sarab Desert Resort by Anantara, on the outskirts of Abu Dhabi, is launching an even greener foundation with a host of new sustainability initiatives that build upon a broad platform of existing energy and carbon-saving practices, staying strong to its sustainable luxury ethos. The resort will completely phase out plastic water bottles by the end of Apr-2021, replacing them with biodegradable bottles. Renewable energy has also been implemented across the property, with solar panels harnessing the power of the desert sun to create hot water for all guest rooms and villas, and for the resort's laundry.
As part of an ongoing commitment to the safe return of travel and to allow for a swift return to business, Radisson Hotel Group has launched a comprehensive COVID-19 testing programme with the roll out of a rapid testing service for meeting and event attendees at properties across its EMEA portfolio. Upon full implementation of the programme every hotel in the region will be able to provide guests with the option to visit an easily accessible and affordable PCR testing location, either at the hotel site or in its vicinity.
The Serena Hotel Aventura, Tapestry Collection by Hilton is set for its soft debut in May-2021 and has formally opened to reservations from 01-Jul-2021 The ten-storey, 100-room boutique hotel is centrally located between Fort Lauderdale and Miami at the heart of the Aventura Medical District. Among the 100 room count are 30 suites that will be outfitted with separate living areas, kitchenettes and work desks. Meanwhile, a rooftop entertainment area will boast panoramic city views and a pool area.
To boost its in-room offer to guests The INN at Meadowbrook, an independent boutique property near Kansas City has introduced the BeyondTV GuestCast in-room entertainment solution from Hotel Internet Services (HIS). The platform provides guests with total personalised control over their in-room viewing experience with ability to cast from thousands of mobile-based compatible apps.