IHG Hotels & Resorts signs biggest Japan conversion deal in more than a decade
Ancient and modern wonders meet as the Unbound Collection by Hyatt brand expands in China
The 'new' Mandarin Oriental Ritz, Madrid emerges after extensive restoration
New Caption By Hyatt to sit adjacent to newly opened Hyatt Centric in Memphis
Data metrics – latest performance insights from STR
News briefs – bitesize updates of latest industry news and developments
---
IHG Hotels & Resorts signs biggest Japan conversion deal in more than a decade
IHG Hotels & Resorts and Iwate Hotel & Resort Co have announced the signing of an agreement to open or refurbish three hotels in Japan's Appi region and badge them under IHG brands in Dec- 2021. With more than 1,000 rooms joining IHG's Japan portfolio across the ANA InterContinental, ANA Crowne Plaza and ANA Holiday Inn brands, it marks the biggest deal IHG Hotels & Resorts has signed in Japan since it formed its joint venture with ANA in 2006. It is also the first time IHG will have three brands located on the one site. The arrival of three world class brands in the luxury, upscale and midscale segments will offer something for every type of traveller. Once open in Dec-2021, the hotel portfolio will have 18 restaurants & bars, more than 3,000 square metres of meeting & conference space, several retail outlets, and 10 health and recreation venues, including a 2000 square metre onsen facility. IHG Hotels & Resorts operates as IHGANA in Japan, a joint venture in Japan with ANA, one of Japan's most well-known and trusted brands. IHGANA is one of the leading international operators in Japan with 37 hotels in its portfolio, and has been growing rapidly over the past few years, opening new hotels including Kimpton Shinjuku Tokyo, Hotel Indigo Hakone Gora, ANA InterContinental Beppu Resort & Spa and ANA Holiday Inn Resort Shinano-omachi Kuroyon.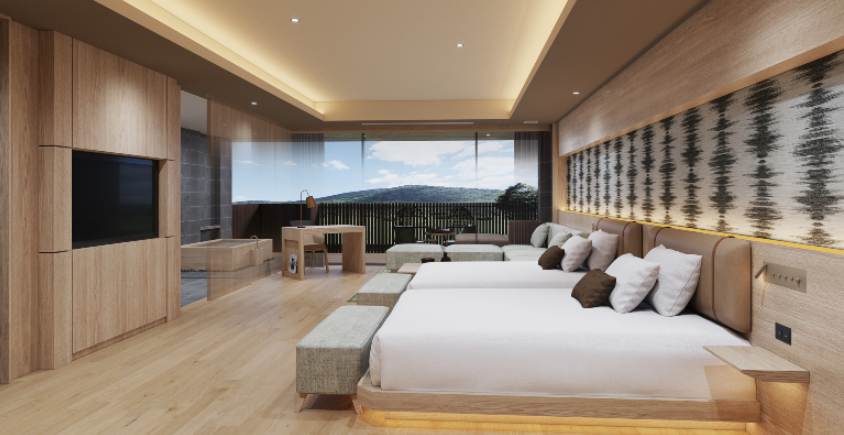 ---
Ancient and modern wonders meet as the Unbound Collection by Hyatt brand expands in China
Hyatt Hotels Corporation has announced the opening of Commune by the Great Wall in the Yangqing District of Beijing, marking the sixth property in China for The Unbound Collection by Hyatt brand. Distinguished by modern architectural masterpieces that stand in beautiful contrast to the ancient architectural wonder of the Great Wall, the 176-room hotel offers guests a journey of discovery off the well-trodden path. The hotel lies nestled in the foothills of the peaceful Shuiguan Mountains amid an intensely beautiful landscape of undulating hills and valleys. In this remote spot just over an hour's drive from downtown Beijing, the hotel offers a quiet refuge from the hustle and bustle of China's capital city. Originally conceived as a private collection of contemporary architecture designed by 12 Asian architects, Commune by the Great Wall was bestowed a special prize at the 2002 La Biennale di Venezia and, in 2005, was hailed by Business Week as a "New Architectural Wonder of China." The property's 176 rooms and suites are spread across 36 villas, including Cantilever House, Bamboo Wall, Shared House, Forest House, and a collection of resort-inspired villas where most rooms feature a private terrace and where each villa has its own unique design theme.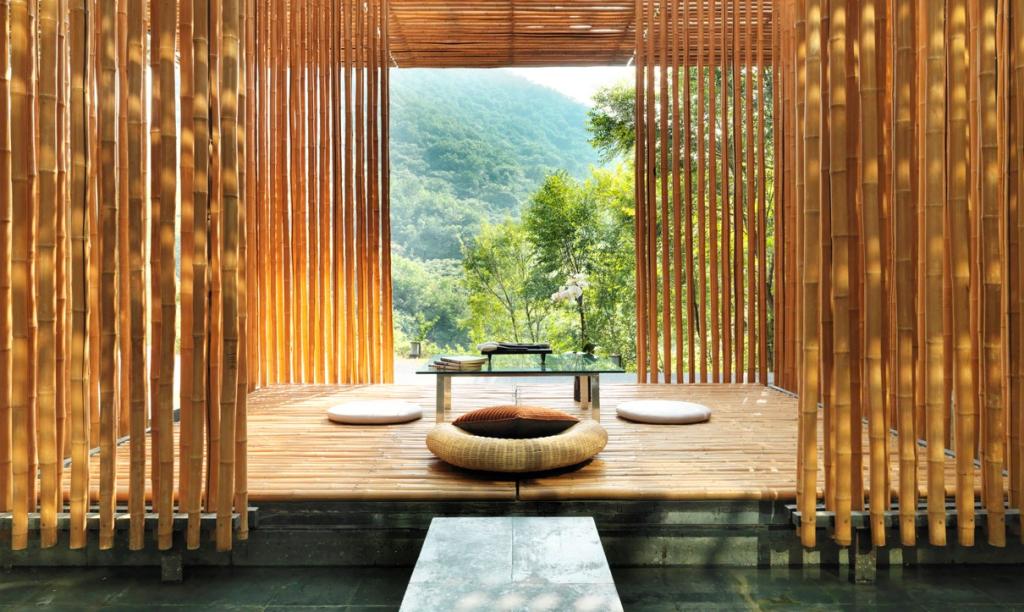 ---
The 'new' Mandarin Oriental Ritz, Madrid emerges after extensive restoration
The Mandarin Oriental Hotel Group last week celebrated the opening of the iconic Mandarin Oriental Ritz, Madrid. This much-anticipated reopening of the Hotel Ritz under its new brand follows the most ambitious and extensive restoration in the iconic property's 110-year history. Originally designed and built under the supervision of legendary hotelier César Ritz, the hotel first opened its doors in 1910. Over the last three years, it has been carefully restored, enhancing its facilities and services while preserving the unique Belle Époque character of the original building. Spanish architect, Rafael de La-Hoz, has been instrumental in the historical restoration while French designers, Gilles & Boissier, have overseen the interiors, increasing the property's appeal to local and international guests alike. Each of the 153 luxuriously appointed rooms, including 53 suites, now enjoy a chic and contemporary residential style. The property's prestigious location, in the heart of Madrid's commercial and cultural district and close to the city's famed El Retiro Park, has ensured that The Ritz has always been an integral part of society in Spain's capital, and host to royalty, politicians, corporate leaders, and celebrities for decades.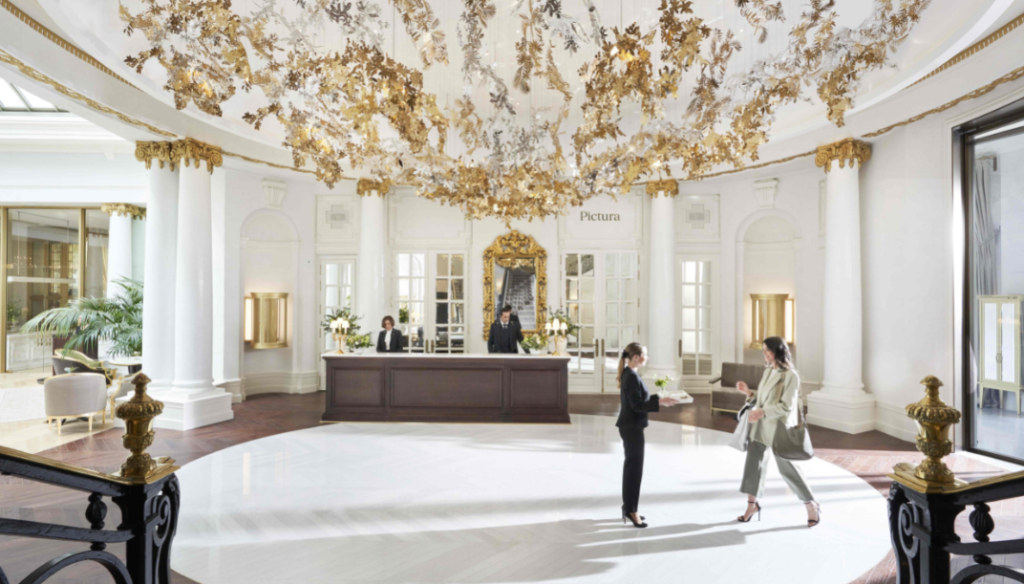 ---
New Caption By Hyatt to sit adjacent to newly opened Hyatt Centric in Memphis
Hyatt Hotels Corporation has announced that an affiliate has entered into a joint venture agreement with Carlisle LLC for a Caption by Hyatt hotel in Memphis, Tennessee, USA. Located at One Beale Street and adjacent to the newly opened Hyatt Centric Memphis Beale Street, the property is expected to debut in 2022 and will be integrated into the historic main building of Wm. C Ellis & Sons Ironworks and Machine Shop, one of the earliest and longest running businesses in Memphis. The historic building will house the hotel's ground and second floors, and a new 136-guestroom tower will rise above offering guests spectacular views of the Mississippi River and city skyline. The Caption by Hyatt brand's signature marquee will adorn the hotel's dual entrances, leading guests and locals into the all-day, multi-functional lounge space, Talk Shop. The double height lounge will be enveloped by the historic building's original heavy timber framing, decorative brick walls, archways, and clerestory windows. On brand, the property will be distinct and at the same time have an unmistakable neighbourhood feel. Anchored by an eclectic contemporary-meets-urban industrial style, each property in the Caption by Hyatt portfolio features a playful layering of colours, textures, and hand-drawn graphic art.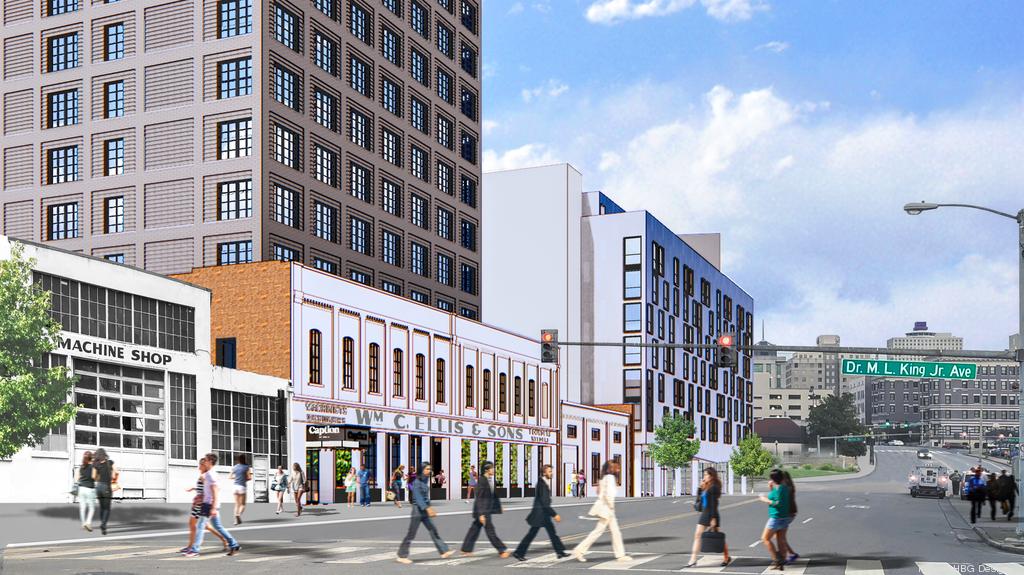 ---
Data metrics – latest performance insights from STR
The hotel industry in Beijing, China reported its highest room rates in 15 months, according to preliminary Mar-2021 data. Occupancy was 57.9%, ADR CNY603.19 and RevPAR CNY349.45. The absolute ADR level was the highest in Beijing since Nov-2019, while RevPAR was the highest in the market since Nov-2020. The occupancy level came in higher than the previous two months but remained slightly below the levels seen in 4Q 2020.
Preliminary Mar-2021 data for Berlin, Germany hotels shows slightly better performance compared with recent months, albeit at overall low levels due to continued restrictions in Germany. In addition to low absolute levels, year-over-year declines remained significant for the market with occupancy down -36.7% to 16.2% (-36.7%), ADR falling -35.6% to EUR65.77 and RevPAR declining -59.3% to EUR10.68. The absolute occupancy and RevPAR levels were the highest in Berlin since Oct- 2020, while the ADR value was its highest since Dec-2020.
The hotel industry in Jeddah, Saudi Arabia reported one of its highest monthly occupancy levels of the pandemic period, according to preliminary data for Mar-2021. Occupancy reached 47.1%, ADR was SAR676.36 and RevPAR SAR318.72. The occupancy and RevPAR levels were the city's second highest since Feb-2020 – only Jan-2021 produced higher levels. ADR, on the other hand, fell in line with the levels recorded in the latter half of 2020.
---
News briefs – bitesize updates of latest industry news and developments
The AC Hotel Columbus Downtown has opened in the vibrant Uptown district of Columbus, Georgia, USA. This six-storey property is a design-driven lifestyle hotel featuring 125 guest rooms, engaging communal spaces and an extensive bar featuring custom-curated cocktails. The property will include a curated collection of artwork and modern design elements, reminiscent of the historic Columbus Mills. For business travellers, it is well positioned between major companies including Global Payments, Synovus, CSU, Mercer University and nearby Aflac.
Hotel owner and operator NewcrestImage has added a 152-room Hilton Garden Inn to its portfolio with the opening last week of the six-storey Hilton Garden Inn Grapevine at SilverLake Crossings. Located at a 52-acre multi-use community in Grapevine, Texas, just two miles from Dallas Fort Worth International Airport and midway between Dallas and Fort Worth, the property creates the company's third tri-branded hotel as it joins the immediately adjacent dual-brand property — a 181-room Courtyard by Marriott and a 120-suite TowneSuites by Marriott – that has operated since Dec-2013. This "hotel campus" offers 453 rooms, two lobby bars, multiple dining options, and more than 20,000 square feet of meeting space.
The HomeTowne Studios by Red Roof has opened in Newport News, Virginia, USA. The 52-room property features kitchenettes with full-sized refrigerators, FREE in-room Wi-Fi, HD flat-screen TVs with cable, weekly housekeeping and more. The hotel is conveniently located near restaurants, shopping and less than a mile from Huntington Beach. Other nearby attractions include Virginia Living Museum, USS Monitor Center and Christopher Newport University.
Hyatt Hotels Corporation announced the opening of three boutique hotels in Sweden under the JdV by Hyatt brand. Story Hotel Riddargatan and Story Hotel Signalfabriken in Stockholm, and Story Hotel Studio Malmö in Malmö, Sweden – all join Hyatt's independent collection portfolio. The three hotels join Hotell Reisen bringing the total number of Hyatt properties in the country to four.
The Kimpton Goodland Hotel - Fort Lauderdale Beach is a new boutique hotel offering in Fort Lauderdale, South Florida, USA. Owned by Banyan Investment Group and operated by Hotel Equities, the property is located in the North Beach Village neighbourhood, and just one block away from the beach. An adaptive reuse of the historic Escape Hotel, which originally opened in 1950 as the first year-round resort in Fort Lauderdale, it houses 96 guestrooms.
Marriott International has entered into a partnership that will allow member of its travel program and marketplace Marriott Bonvoy can earn points when ordering food delivery on Uber Eats and requesting select Uber rides. Available across the US, Marriott Bonvoy members who link their Marriott Bonvoy and Uber accounts in the Uber app will automatically start earning points on all qualifying transactions. Members will be able to earn up to six points per dollar spent on Uber Eats delivery with a minimum $25 basket and three points per dollar spent on Uber XL, Comfort and Black rides.
Preferred Hotel Group has launched the Beyond Green hospitality brand as a curated guide for travellers seeking a more purposeful way to explore the world. It features a global portfolio of 27 hotels, resorts, and lodges that are said to "exemplify sustainability in action". The brand aims to meet consumer craving for "connectedness and renewal" and a "new and profound sense of responsibility for taking care of personal and planetary health and well-being".
A new 90-key Residence Inn by Marriott hotel in Sedona, Arizona has opened for guests, owned by Sedona Hospitality Group II and managed by Sunridge Hotel Group. The all-suite Residence Inn by Marriott Sedona sits adjacent to Sunridge Hotel Group's Courtyard by Marriott property, nestled in the red rocks of West Sedona and three miles south of Uptown Sedona. The property features studio, one-bedroom and two-bedroom suites with balconies and mountain views.