Marriott International signs agreement to debut Ritz-Carlton brand in Ningbo
Hilton's urban, lifestyle motto hotel brand to make European debut in Rotterdam in 2022
Europe's hotel construction pipeline remains 'healthy' as it continues to grow in 1Q 2021
Wyndham expands its presence in Turkey with arrival of launches Days Inn economy brand
Data metrics – latest performance insights from STR
News briefs – bitesize updates of latest industry news and developments
---
Marriott International signs agreement to debut Ritz-Carlton brand in Ningbo
Marriott International has confirmed the signing of an agreement with the Ningbo Central Plaza Construction and Development to its iconic Ritz-Carlton brand to the heart of Ningbo. Expected to open in 2025, The Ritz-Carlton, Ningbo is set to elevate luxury in the destination with its legendary service that is the brand's signature. Developed by Shanghai Construction Group, Shanshan Group and Greentown China Holdings, the hotel is slated to occupy the 62nd to 80th floors of the 409-meter-tall Ningbo Central Plaza. Once completed, the tower, designed by internationally renowned architectural design firm Skidmore, Owings & Merrill, Arcplus Institute of Shanghai Architectural Design & Research, Greentown Architecture Design and Shanghai Construction Design & Research Institute, is set to be an icon on the Ningbo skyline. "The Ningbo Central Plaza aspires to be a high-end landmark for the city, combining hotel, offices, commercial and residential space with apartments and other offerings," explains Bao Xiaohua, president of Shanshan Group, shareholder of Ningbo Central Plaza Construction and Development. The property is expected to feature 257 rooms, suites and a club lounge.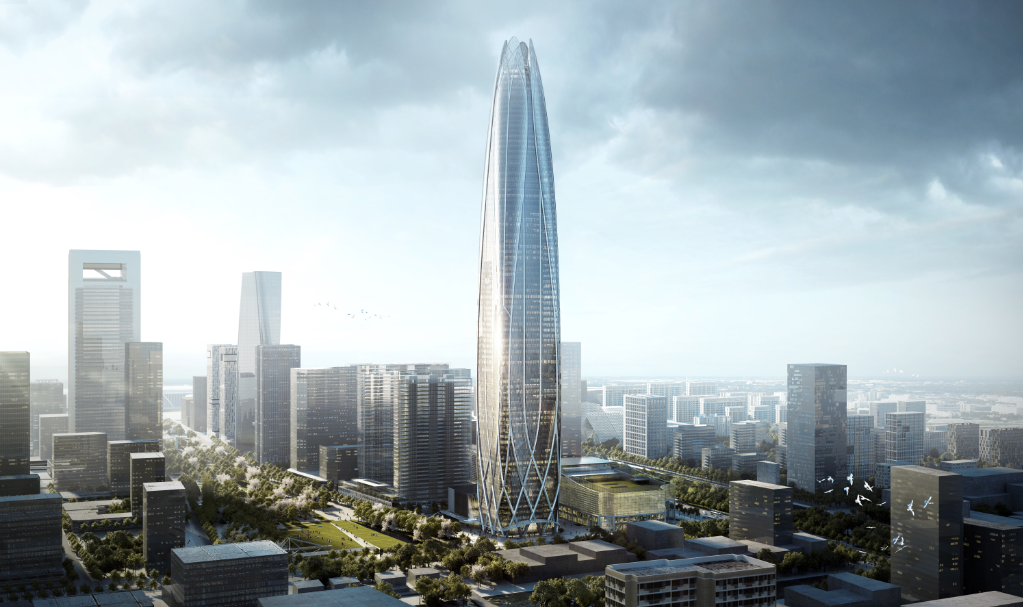 ---
Hilton's urban, lifestyle motto hotel brand to make European debut in Rotterdam in 2022
Hilton has signed a franchise agreement for a new Motto by Hilton hotel in the Dutch city of Rotterdam. The 109-room property represents the brand's debut in the Netherlands and will be the first Motto by Hilton hotel to open in Europe. Operated by the Borealis Hotel Group, the hotel will be developed by White House Development, a Dutch property developer. Motto Rotterdam Blaak is already under construction and expected to welcome its first guests in 2022. Motto by Hilton is Hilton's latest brand to launch in Europe and joins 13 hotels under Hilton's five brands already present in the Netherlands. Guests will be offered flexible, connecting rooms, vibrant urban design and versatile social spaces with built in technology allowing guests to book, pick their room, check-in, unlock the door and check-out using their mobile device. The Motto Rotterdam Blaak will be around 1.5 kilometres from Rotterdam Centraal Railway Station.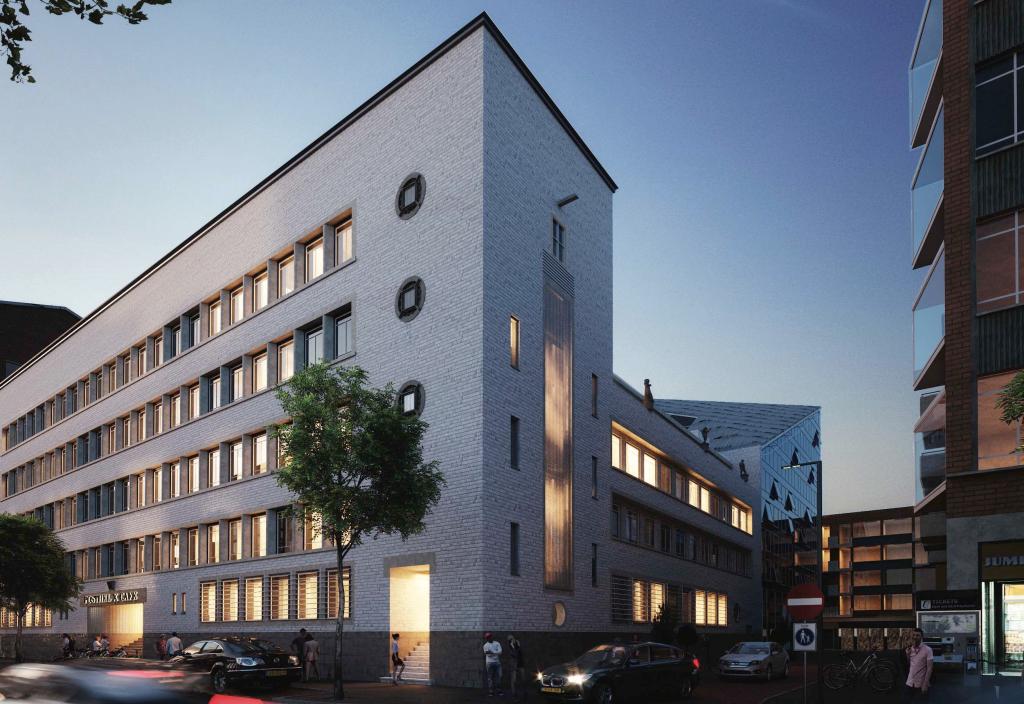 ---
Europe's hotel construction pipeline remains 'healthy' as it continues to grow in 1Q 2021
Europe's hotel construction pipeline increased +5% by projects and +6% by rooms year-on-year, according to the latest Europe Hotel Construction Pipeline Trend Report from Lodging Econometrics (LE), ending 1Q 2021 with 1,928 projects and 310,523 rooms, a record high project and room count for the region. The research shows that rooms under construction are at an all-time high of 1,007 projects/164,041 rooms, an increase of +15% year-on-year in both metrics. Projects scheduled to start construction in the next 12 months closed 1Q 2021 at 482 projects/75,381 rooms, up slightly over the previous quarter. Conversely, projects and rooms in the early planning stage experienced a small drop to end the quarter with 439 projects/71,101 rooms. During the three month period, 44 hotels/6,500 rooms opened throughout Europe. LE is forecasting another 331 projects/48,442 rooms to open by the end of 2021 and anticipates 440 projects/65,957 rooms to open across the region in 2022. The United Kingdom leads the construction pipeline with a record-high room count for the country with 55,582 rooms/371 projects, ahead of Germany (with 295 projects/54,340 rooms), France (177 projects/21,287 rooms), Portugal (130 projects/15,558 rooms) and Poland (95 projects/14,366 rooms). The cities in Europe with the largest hotel construction pipelines comprise London, Dusseldorf, Paris, Lisbon and Istanbul.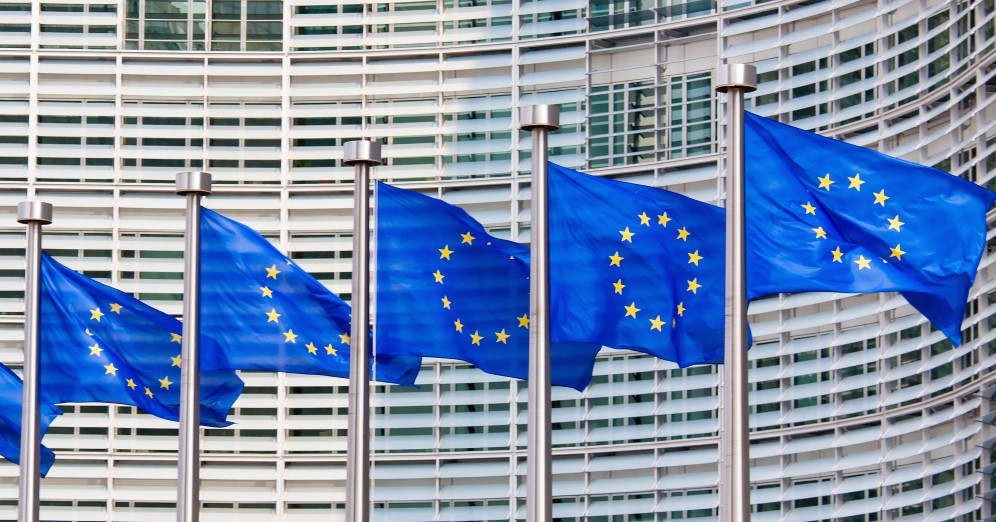 ---
Wyndham expands its presence in Turkey with arrival of Days Inn economy brand
Wyndham Hotels & Resorts is further strengthening its position as Turkey's largest international hotel chain with the upcoming opening of the newly built Days Hotel by Wyndham Istanbul Maltepe, its first property in the country under the well-known economy brand. Located close to Maltepe's business district, several nearby recreational areas and with convenient access to Istanbul's city centre, the 80-room hotel is due to open later this summer as travel demand is anticipated to pick up as a current wave of COVID-19 infections is controlled. It will be complemented by the 176-room Days Hotel by Wyndham Istanbul Esenyurt, a new construction hotel that is part of a mixed-use development scheduled to open in the second part of the year. The new additions are the latest in Wyndham's expansion in Turkey, where the company has 80 hotels across the country including cities, resorts and up-and-coming destinations, and a development pipeline of over 2,000 rooms, including five hotels expected to open this year. Days Inn represents the eighth hotel brand Wyndham has launched in Turkey, following the recent debut and expansion of the La Quinta brand in Istanbul, Giresun and Bodrum.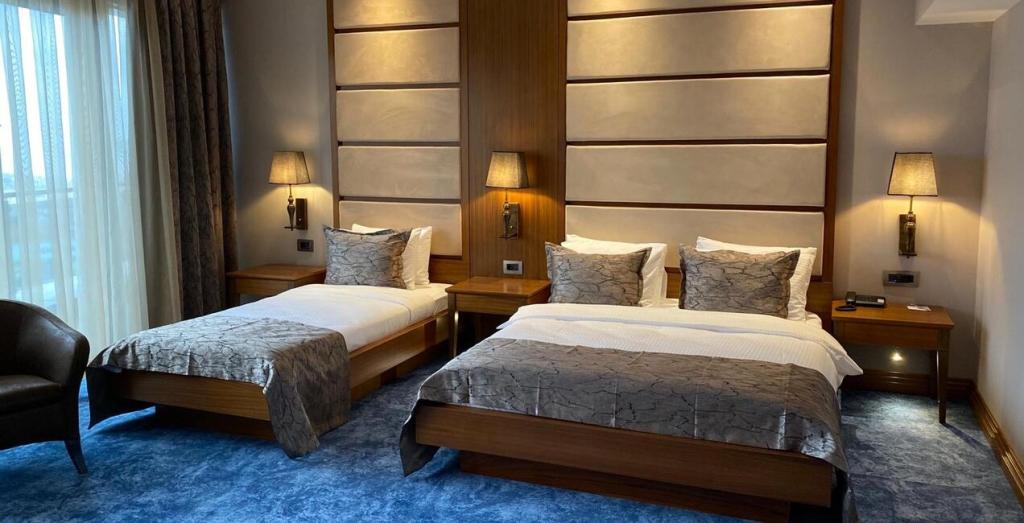 ---
Data metrics – latest performance insights from STR
The Labor Day holiday in China between 01-May-2021 and 05-May-2021 stimulated travel demand and provided a noticeable boost to hotel performance. However, the impact was not even across all markets and hotel classes. The highest hotel occupancy point during the Labor Day period was day two, which reached 91.3%. That was nearly 22 percentage points higher than day two of the Qingming Festival holiday period during the first week of Apr-2021. Interestingly though, occupancy on the last day of each holiday period was 41%. Compared with 2020, year-over-year occupancy growth for Mainland China was strong in the past month, averaging an increase of about 40%. The highest increase during the Labor Day period was +90%. Some hot markets such as Shanghai, Hangzhou, Suzhou, Xi'an, and Yunnan generally maintained a year-over-year growth rate of +30% to +50%.
Recent COVID-19 restrictions have pushed hotel occupancy in Lima, Peru down after the market had reached a six-month high in Apr-2021. After not reaching the 60% level since 30-Oct-2020, Lima's occupancy eclipsed that mark on five separate days in Apr-2021, including a high of 64.0%. Most recently, the market has been below 50% since 23-Apr-2021 and dropped to a low of 25.7% on 16-May-2021. Lima's 47.4% occupancy level for Apr-2021 was well below the long-term average in the market, which included marks of 60.8% in in Apr-2019 and 74.9% in Apr-2018. ADR is even further behind in the recovery timeline, coming in at PEN47.29 in Apr-2021 after levels of PEN126.23 in 2019 and PEN157.62 in 2018.
---
News briefs – bitesize updates of latest industry news and developments
AC Hotel by Marriott Maui Wailea has officially opened its doors as the first property in the Hawaiian Islands for the design-driven AC Hotels lifestyle brand. Nestled on three acres on the southwestern coastline, the property features 110 guestrooms with 12 suites, and an infinity-edge pool with a hot tub and cabanas. The guestrooms have a neutral-palette colour scheme and hardwood floors and feature curated artwork that reflects Maui.
Cambria Hotels, the upscale brand franchised by Choice Hotels International, has commenced construction on a Cambria hotel in New Haven, Connecticut. The six-storey, 130-room property is expected to open in Summer 2022, located on 20 Dwight Street in the coastal city. It will be located a short walk to Yale University, Yale New Haven Hospital Saint Raphael Campus, Yale New Haven Children's Hospital, and Yale School of Medicine. So far this year, Choice Hotels has already debuted new locations in Fort Lauderdale and Orlando, Florida; Rock Hill, South Carolina; and Washington, DC.
Eastern Emerald, a planned high-end hotel and residential development on Northern Boulevard in New York's Queens borough, has received approval from the New York City Board of Standards and Appeals (BSA). The 25-storey property situated will be on a site formerly home to an automobile service repair facility and gas station and is scheduled for completion in 2024. It will feature an expansive open-air atrium in the centre of the building starting at the third level and rising to the top floor, as well as a double height rooftop deck and bar.
IHG Hotels & Resorts has expanded its footprint in Egypt with signing of the Holiday Inn New Assiut Asayla. Expected to open in Jan-2024, the 157-room property will be strategically located close to the city of Assiut along the banks of the Nile River. It will be IHG's third Holiday Inn hotel in Egypt, joining Holiday Inn Cairo Maadi and Holiday Inn Cairo - Citystars.
Accor has confirmed the introduction of nine new Ibis Budget properties in the UK in an agreement with Ago Hotels to reflag the former Travelodge hotels, which had exercised break clauses in contracts after the budget chain entered into a Company Voluntary Arrangement last summer. The properties are in Bromley, Bromsgrove, Burton Upon Trent, Cumbernauld, Dundee, Lancaster, Peterhead, Portishead Harbour and Stansted Airport.
Urgo Hotels & Resorts has taken over operations of the 64-room MacArthur Place Hotel & Spa in Sonoma, California, USA. The property is a Forbes 4-diamond hotel on five acres of land in downtown Sonoma with luxury guestrooms and amenities. The hotel also features a variety of upscale, world-class dining options designed to appeal to both guests and locals alike. The property features 64 guest rooms across 16 cottages, as well as 5,000 square feet of grounds and 3,800 square feet of event and meeting space.
The new Pan Pacific London will open to guests on 01-Sep-2021 as Pan Pacific Hotels Group's first property in Europe. Designed by Yabu Pushelberg, the hotel is located in One Bishopsgate Plaza, a short walk from Liverpool Street Station, one of the city's main rail terminuses. It will feature 237 guestrooms including 42 suites and a signature Pan Pacific Suite.
The new SpringHill Suites by Marriott Amelia Island has become the milestone 500th hotel opening for the brand. The oceanside property is situated in a pristine coastal location on Amelia Island, known as Florida's jewel of the Sea Islands. The property, connected under one roof with the Courtyard by Marriott Amelia Island, features 239 guest rooms featuring balcony and ocean views, a resort-style pool deck, and 6,060 square feet of flexible meeting space.
St Regis Hotels & Resorts has announced the opening of the St Regis Bermuda Resort. Situated in the historic Town of St. George's, an UNESCO World Heritage site, and nestled among the soft sands and turquoise water of St. Catherine's Beach, the resort is the first Marriott International luxury brand property to debut on the island. The resort features 120 guestrooms, including 21suites and an ultra-luxury residential development offering two and three-bedroom residences.
The first Yotel property in the Iberian Peninsula has debuted in Portugal. The Yotel Porto is located on Rua de Gonçalo Cristóvão in the heart of the city with its philosophy of transitioning the essential elements of luxury hotels into smaller smart spaces. Inspired by first class airline travel, the hotel boasts 150 cabins featuring the brand's signature fully adjustable space saving SmartBed.