IHG to bring its premium voco brand to Dubai's iconic Palm Jumeirah
Hilton to bring LXR Hotels & Resorts And Curio Collection brands to Tel Aviv
Radisson expands its presence in Turkey with new hotel in Izmir, Aliaga
Wyndham to boost its Pakistan portfolio with seven new properties in key cities
New Hyatt Place property becomes first Hyatt-branded hotel in the Evansville, Indiana region
Data metrics – latest performance insights from STR
News briefs – bitesize updates of latest industry news and developments
---
IHG to bring its premium voco brand to Dubai's iconic Palm Jumeirah
IHG Hotels & Resorts has signed a management agreement with ASRE Limited to introduce its premium brand, voco into Dubai's exquisite destination, Palm Jumeirah before the end of 2021. voco Dubai Palm Jumeirah will feature 141 rooms and open its doors to guests in Dec-2021. The new hotel joins the voco family in Dubai, with voco Dubai on Sheikh Zayed Road and the soon to open voco Bonnington Jumeirah Lakes Towers Dubai. Palm Jumeirah is a manmade island built on reclaimed land resembling a stylised palm tree if viewed from above. voco Dubai Palm Jumeirah will be a part of a trendy, newly launched area called "Palm West Beach" developed by Nakheel, comprising of strong dining concepts and a promenade along the beach. IHG says that the new property "will display a bold identity and will feature vibrant guest rooms". The hotel will also feature a 55 square metre meeting room, a gym, pool, and spa, to cater to the demands of both leisure and business travellers. The voco brand combines the informality and charm of an independent hotel with the quality and reassurance of a trusted global brand. With both new built and conversion opportunities, voco has gained especially strong momentum in the Middle Eastern market.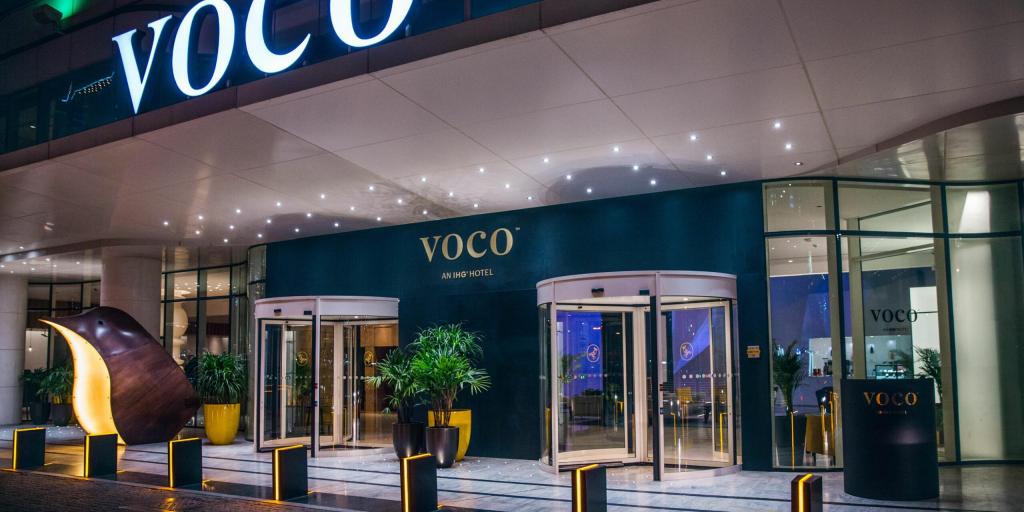 ---
Hilton to bring LXR Hotels & Resorts And Curio Collection brands to Tel Aviv
Hilton Hotels has signed an agreement for the development of two new properties totalling 577 guest rooms in a prime beachfront location next to Independence Park on HaYarkon Street in Tel Aviv, Israel. The ambitious new development will see the introduction of Hilton's LXR Hotels & Resorts and Curio Collection by Hilton to the dynamic Israel market, joining Hilton Tel Aviv, Vista at Hilton Tel Aviv and Waldorf Astoria Jerusalem. The proposed 176-room LXR Hotels & Resorts property will include 40 elegant guest suites with balconies overlooking the Mediterranean as well as a sky lobby located a staggering 20 floors above the coastline. Meanwhile, Hilton's first hotel in Tel Aviv under the Curio Collection will be one of the largest in the region when it welcomes guests in 2026, with 401 guest rooms. The hotel will include a spa, state of the art fitness facilities, a 1,300 square metre ballroom, indoor and outdoor swimming pools. For business travellers and corporate events, there will be a large number of private meeting facilities. Tel Aviv plays host to many business travellers as the high-tech business hub is home to the majority of Israeli corporates. Israel's successful deployment of the vaccination programme has led to increases in market confidence, and Tel Aviv is on track to return to growth as international travel resumes.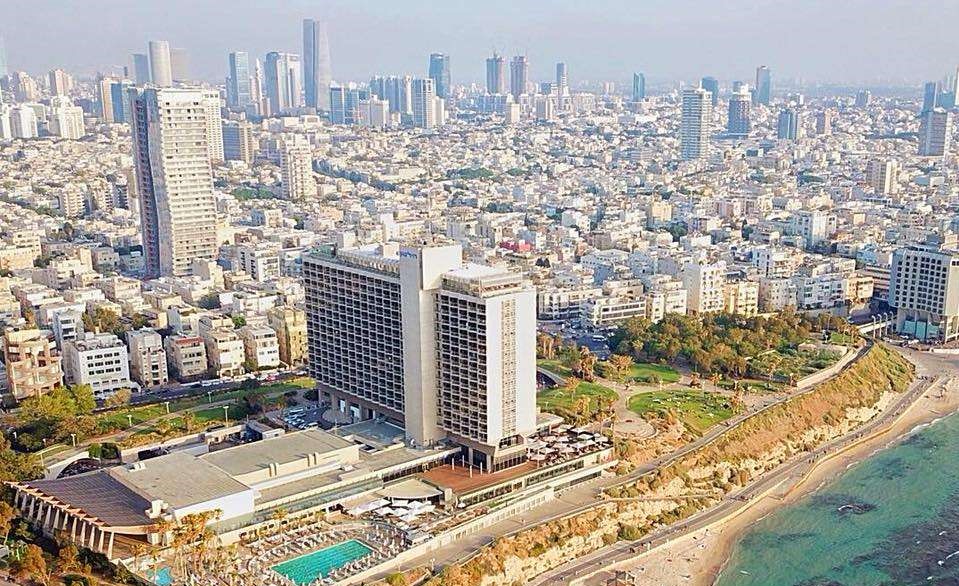 ---
Radisson expands its presence in Turkey with new hotel in Izmir, Aliaga
Radisson Hotel Group has announced the opening of Radisson Hotel Izmir Aliaga. The opening of the hotel strengthens the brand's presence in Turkey and brings the Group's portfolio across the country to over 31 hotels in operation and under development. The property, the fifth Radisson branded hotel in the country, features 185 rooms and suites equipped with individual desks or work areas, free high-speed Wi-Fi, and a wide range of amenities. It has a strong event offering with a ballroom, three meeting rooms, and six private offices all equipped with modern audio-visual equipment in a stylish and professional setting. Meeting rooms range in size from 25 square metres to 196 square metres and can accommodate up to 180 people. The new hotel is located close to both Aliaga Port and Nemrut Port, and just five minutes from Aliaga's business hub.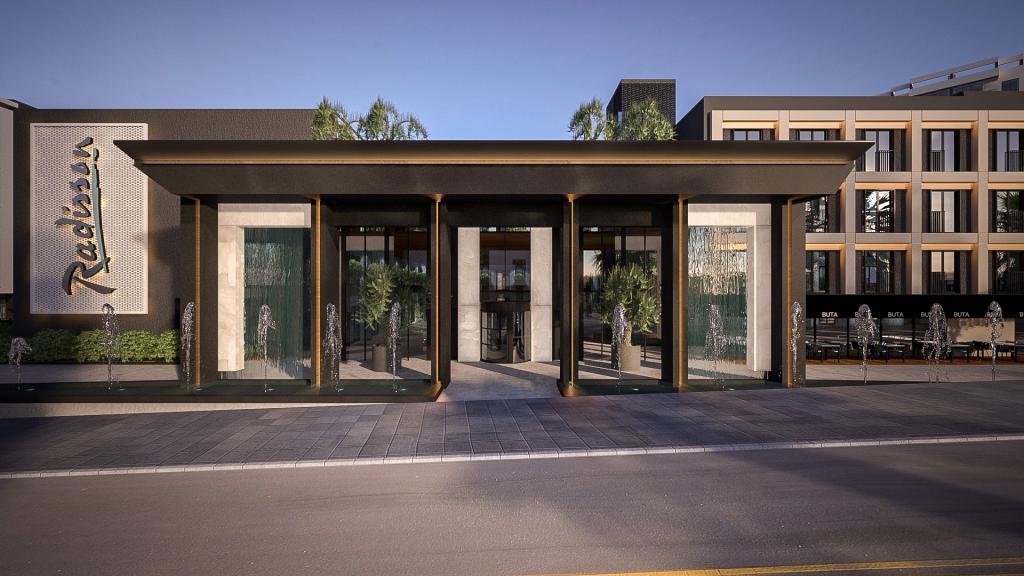 ---
Wyndham to boost its Pakistan portfolio with seven new properties in key cities
Wyndham Hotels & Resorts has revealed plans to further expand its presence in Pakistan with a number of key signings in some of country's most popular destinations including Islamabad, Rawalpindi, Lahore and Hyderabad. The development plan includes the addition of six Ramada by Wyndham hotels across the country, as well as the launch of the Howard Johnson by Wyndham brand in Pakistan. The new signings will build on the company's already strong portfolio of five hotels and over 1,000 rooms in Karachi, Islamabad, Lahore and Multan. The planned growth follows recent government initiatives making it easier for people to visit the country, and widespread investment in Pakistan's burgeoning tourism industry as part of the National Tourism Strategy. Wyndham's new signings in Pakistan include the Howard Johnson by Wyndham Islamabad Blue Area, a 70 room property located close to several governmental buildings and businesses and due to open in 2024; and the Ramada by Wyndham Murree Lower Topa Resort, located in Lower Topa close to the mountain resort town of Murree, offering 138 rooms and expected to open by the end of 2022. The Ramada Plaza by Wyndham Islamabad Bahria Town will be located in the heart of the twin cities, right at the entrance of Bahria Town estate on the main GT Road as part of a new hospitality and residential development. It will feature 175 hotel rooms and 125 residential apartments and will debut in 2024. Elsewhere, the Ramada by Wyndham Rawalpindi Bahria Springs North, situated in Bahria Intellectual village, part of phase 7 in Rawalpindi, will include 87 hotel apartments and 115 residential apartments from 2025, while Ramada Hotel & Suites by Wyndham Lahore Cooper Road, Ramada by Wyndham Rawalpindi Ayub Park and Ramada by Wyndham Hyderabad Qasimabad will open in 2023, 2024 and 2025, respectively offering 316 and 130 and 120 guest rooms.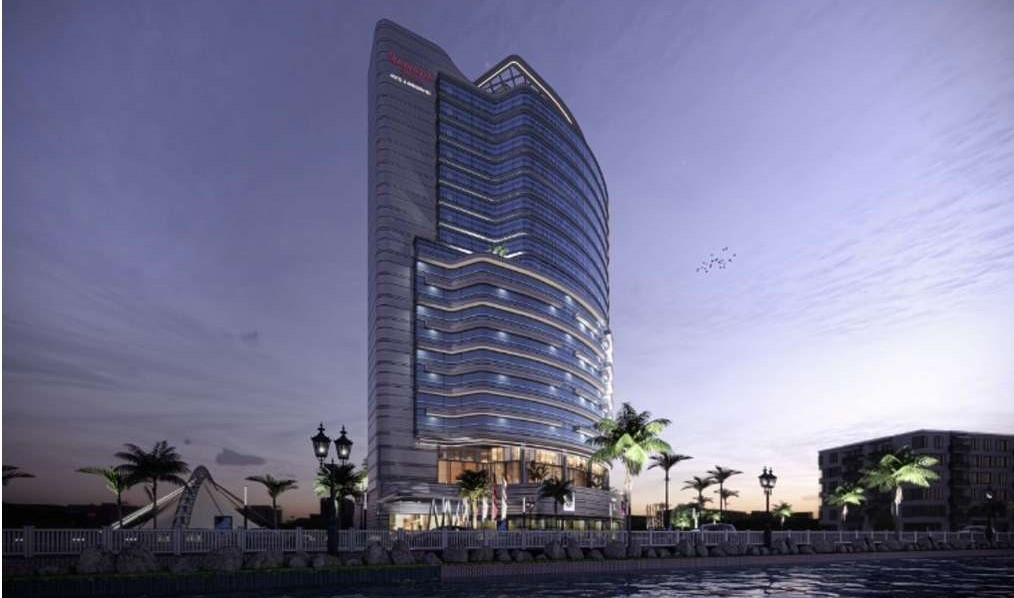 ---
New Hyatt Place property becomes first Hyatt-branded hotel in the Evansville, Indiana region
The new Hyatt Place Evansville/Downtown has become the first Hyatt-branded hotel in the Evansville, Indiana region, continuing the strong extension of the Hyatt Place brand's global footprint. The new hotel features the Hyatt Place brand's intuitive design, casual atmosphere, and practical amenities, such as free Wi-Fi and 24-hour food offerings. Owned by Kinship Hospitality, the hotel is a joint venture led by Kinship Hospitality and operated by General Hotels Corporation. Located 15-minutes from Evansville Regional Airport, the hotel is easily accessible for out-of-town business or leisure travellers and is within walking distance to the Ford Center, home of Evansville Thunderbolts Minor League Hockey and University of Evansville Basketball. It features 139 guestrooms with separate spaces to sleep and work and the brand's Cozy Corner sofa-sleeper.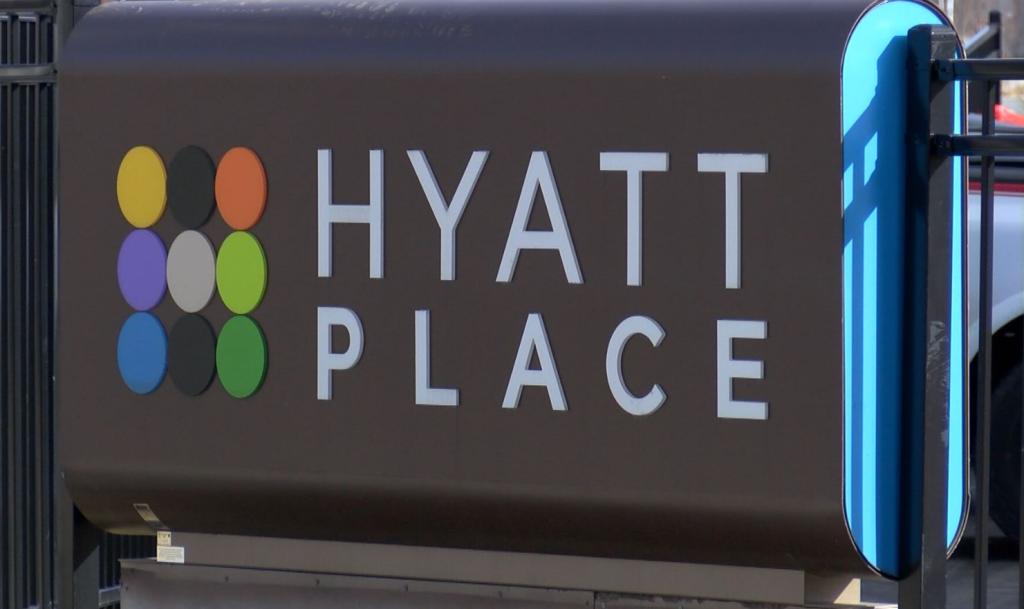 ---
Data metrics – latest performance insights from STR
The hotel industry in Canada reported slightly lower performance in May-2021 than in the previous month. Occupancy was just 28.1%, down -58.6% on the pre-pandemic May-2019 performance, ADR was CAD113.40, down -32.0%, and RevPAR CAD31.87, down -71.9%. STR says recovery will be led by pent-up leisure demand this summer. In 3Q 2021 its expects occupancy and ADR to reach 47% and CAD146, respectively, thus resulting in a +34% increase in RevPAR from 3Q 2020, with particularly strong recovery in smaller cities and resort hotels. Among the provinces and territories, Prince Edward Island recorded the lowest May occupancy level (16.8%), which was -71.5% below the pre-pandemic comparable. Among the major markets, Calgary saw the lowest occupancy (21.3%), which was a -62.9% decline from 2019. The highest occupancy among provinces was reported in Saskatchewan (33.3%), down -42.5% against 2019. At the market level, the highest occupancy was reported in Vancouver (33.1%), which decreased -60.3% from 2019.
The hotel industry in the United States of America (USA) recorded in May-2021 its highest monthly performance levels since before the beginning of the pandemic. Each of the three key performance metrics were the highest for any month since Feb-2020, but still remained well below the pre-pandemic comparable of May-2019. Occupancy reached 59.3%, down -13.5% on May-2019, ADR was USD117.69, down -10.9% and RevPAR was USD69.81, down -22.9% on the May-2019 levels. Among the Top 25 Markets, Miami experienced the highest occupancy level (74.2%), which was just -2.6% below the market's benchmark from 2019. The market also recorded the highest ADR (USD236.07) and RevPAR (USD175.23) levels. Miami's ADR level was a third (+33.6%) higher than the pre-pandemic comparable. Markets with the lowest occupancy for the month included Minneapolis (43.5%) and San Francisco/San Mateo (44.0%).
---
News briefs – bitesize updates of latest industry news and developments
The AC Hotel Miami Dadeland is on track to open in the heart of South Miami's growing cultural hub this summer. The 177-room Marriott lifestyle property is being positioned as a modern space with European flair that has the flexibility to host meetings and events of all kinds.
Country Inn & Suites by Radisson, Madison, a full service property that attracts a substantial number of travellers visiting the nearby military base, has implemented an upgrade of its internet service in partnership with solutions provider Hotel Internet Services (HIS). The advanced Wi-Fi upgrade includes deployment of enhanced security using multi-factor authentication, and has been introduced to replace a legacy system and overcome weak signals in guestrooms as a result of thick seismic-protected walls.
The Dolder Grand Hotel based in Zurich, Switzerland, and US private jet company BitLux have partnered to offer the first exclusively cryptocurrency-based luxury travel experience in the globe, allowing clients to pay with digital currency for a private flight from any airport in the world and book a room at one of Europe's top 5-star hotels. The property is located in a residential area known as 'Beverly Hills of Zurich', located just 10 minutes from the city centre with views over Lake Zurich, the city and the Alps.
A new Hampton by Hilton property has opened in the centre of the historic English city of Canterbury. The 129-room hotel is located within Canterbury City walls within an extensive redevelopment project by Slatters Development. It is housed within two listed buildings and still retains the property's historic façade and showcases the remains of a Roman theatre beneath the hotel reception area.
The HarbourView Inn, an intimate waterfront retreat in Charleston's Historic District, has unveiled a USD1 million interior refresh designed by notable South Carolina-based interior designer, Jenny Keenan. The former 1930s indigo cotton warehouse was the first waterfront hotel in the Historic District, and this refresh embodies the modern Charleston with newly appointed guestrooms and refreshed rooftop terrace.
NH Hotel Group has added the Carlo IV hotel in Prague to its NH Collection as part of an agreement to reflag eight hotels previously operated by the Boscolo Collection. The property features 152 guest rooms and suites and is housed within a Neo Renaissance building dating back to the 1890s and formerly home to the Czech savings and credit bank and then the post office headquarters.
IHG, Hyatt, Movenpick, Ritz Carlton, and Conrad are among the major hotel chains that have signed up to a new company mentoring programme. Otolo is a new mentoring platform with a mission to get hospitality thriving again following the damage caused to the industry by the COVID-19 pandemic. It represents a concentrated pool of passionate hospitality people, at all stages of their careers, actively pursuing and improving their skills and career prospects.
Palmaïa – The House of AïA has been accepted into Virtuoso's exclusive portfolio of luxury travel partners, comprised of more than 2,000 preferred suppliers in 100 countries, a position that will open up new sales and marketing opportunities to the network's luxury travel advisors and their clientele. The wellness report is located where the jungle and the sea meet on the coast of Mexico's Mayan Riviera.
Hyatt Hotels has confirmed the further growth of its The Unbound Collection by Hyatt brand with the addition of downtown Los Angeles' iconic 95-year-old Hotel Figueroa—a one-of-a-kind urban oasis and award-winning boutique hotel managed by Highgate. It is the first hotel in Los Angeles and the third hotel in California to join the collection, joining Mar Monte in Santa Barbara and Carmel Valley Ranch in Carmel.
Workforce management systems provider UniFocus has launched Odin, an intelligent assistant for hotel operators that addresses industry labour challenges with an intelligent assistant that proactively generates and communicates critical labour and business performance insights. Using a fully automated process that pulls data from UniFocus's Labor Management and Time and Attendance platforms, Odin generates and emails a simple and actionable view of demand projections, past performance and critical issues that need to be addressed each day.