Residence Inn by Marriott brand debuts in Colombia with upscale living offering in Bogotá
Operto hotel sustainability report shows how going green supports consumer trends and supports good business
Hyatt Regency Guangzhou Zengcheng brings Lingnan lifestyle to the South China economic and transport hub
Radisson boosts its Moroccan footprint with four new arrivals
Hyatt meets leisure travel demand with global growth among luxury and lifestyle brands
Data metrics – latest performance insights from STR
News briefs – bitesize updates of latest industry news and development
---
Residence Inn by Marriott brand debuts in Colombia with upscale living offering in Bogotá
Marriott Hotels has confirmed the opening of the Residence Inn by Marriott Bogotá, marking the brand's debut in Colombia. The new hotel is located at Calle 90 # 16-30, just a few steps from 93rd Street Park and in the middle of the most vibrant and cosmopolitan area of the Colombian capital city. Operated by oxoHotel – a company specialised in the conceptualisation, development and operation of multi-brand and multi-segment accommodations – the property offers 131 all-suite, flexible guest rooms including studios and one- or two-bedroom suites. The hotel design makes use of organic materials and textures combined with warm colours, transition palettes, as well as textiles and ancestral Colombian goldwork.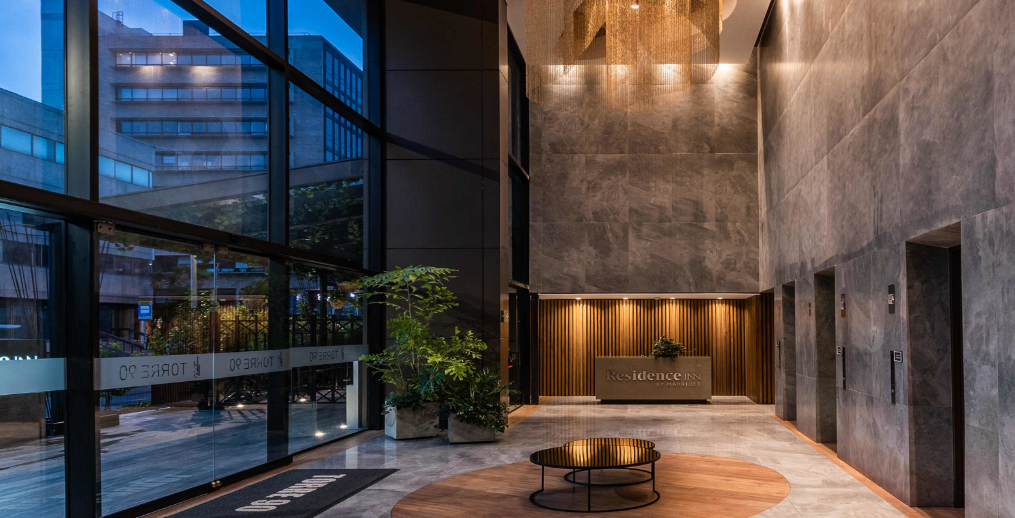 ---
Hyatt Regency Guangzhou Zengcheng brings Lingnan lifestyle to the South China economic and transport hub
Hyatt Hotels Corporation has confirmed the opening of the Hyatt Regency Guangzhou Zengcheng. The 408-room hotel, which also includes serviced apartments, is centrally located in the Zengcheng National Economic and Technological Development Zone of east Guangzhou and just a 10-minute drive to Guangzhou East Transportation Hub, offering easy access to the Greater Bay Area. Zengcheng has recently emerged as an important industrial and commercial centre of Guangzhou. The city is also part of the Transit Oriented Development (TOD) of South China, which strategically integrates three high-speed national railways, two twin-city rails and four subway lines, linking the major cities of Guangzhou, Dongguan, Shenzhen and Hong Kong. Aside from its modern evolution, Zengcheng – traditionally known for being the home of the lychee fruit – holds historical significance as the centre of Lingnan culture and is a place of natural beauty given its close proximity to the Nanxiangshan Forest Park scenic area. The new property features 408 guestrooms, including 21 suites, and offers guests a refreshing sanctuary filled with contemporary, natural wood furnishings and panoramic city views. The infusion of traditional Lingnan culture is evident in the colourful artworks that depict details of the local architecture and nature evoking an inspiring sense of place.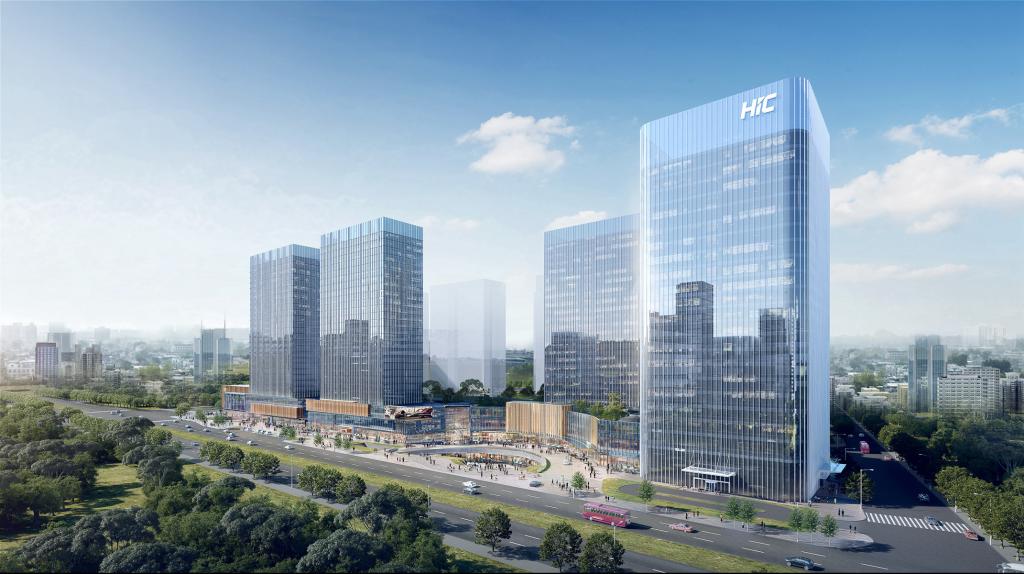 ---
Operto hotel sustainability report shows how going green supports consumer trends and supports good business
Operto Guest Technologies, a provider of property automation and IoT control systems for the hotel, vacation and short-term rental industries, has released a report, 'Sustainable Hotels: How Going Green Helps Your Hotel', highlighting the most important data trends in sustainability for guests over the coming year. The findings show that small but significant changes to hotel management practices can have a big impact on operations – reducing plastic, saving energy and water, boosting revenue and increasing guest satisfaction. The report demonstrates that hotel guests want to see evidence of more sustainable practices, for example a plastic-free, keyless check-in; modern energy-saving devices; local, planet-friendly policies that make a positive difference to the environment. The research shows going green boosts revenue (86% said they would pay more for an eco-friendly choice of hotels and guests will pay up to 75% more to stay in a green hotel) and increases bookings (53% said they check for eco-friendliness as a bonus).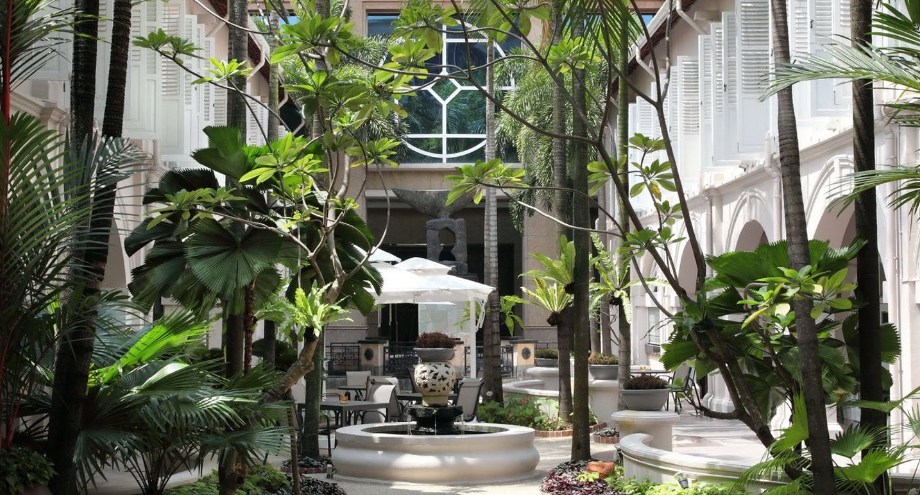 ---
Radisson boosts its Moroccan footprint with four new arrivals
Radisson Hotel Group has extended its activity in Morocco with the opening of four hotels in the popular tourist destinations of Al Hoceima, Taghazout Bay, and Saïdia. Located in the south, north and northeast of Morocco, the four hotels consist of three inviting resorts and a comfortable seaside residence, bringing the Group's fast-growing Moroccan portfolio to more than 10 hotels in operation and under development. Morocco is one of the company's focus markets in Africa where it is looking to reach 15 hotels in operation and under development in the country by 2025. The new properties include the Radisson Blu Resort, Al Hoceima, with 432 rooms and suites and situated on one of the most scenic Mediterranean bays just 20 minutes from Al Hoceima's international airport, and the adjacent Radisson Blu Residences, Al Hoceima, a collection of apartments and bungalows, each with a fully equipped kitchenette with a washing machine and induction hob. The others comprise the 397 room and suite Radisson Blu Resort, Saïdia Beach and the Radisson Blu Resort, Taghazout Bay Surf Village.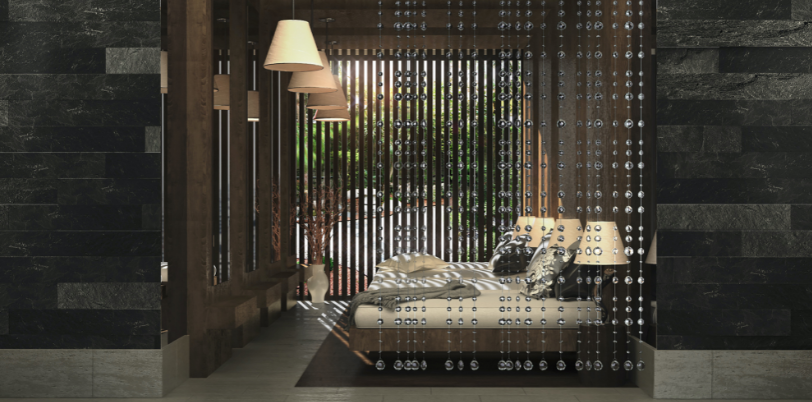 ---
Hyatt meets leisure travel demand with global growth among luxury and lifestyle brands
Hyatt Hotels Corporation has announced the sustained growth of several luxury and lifestyle brands including Alila, Andaz, Caption by Hyatt, Hyatt Centric, Park Hyatt, and Thompson Hotels – to meet the growing demand of the leisure travel market globally. With more than 35 properties expected to open across these brands through 2022, including eight that have already opened so far in 2021. "The growth of these lifestyle brands is reflective of the current demand for authentic leisure travel experiences," said Crystal Vinisse Thomas, global brand leader for lifestyle and luxury brands at Hyatt. The company is working to reimagine the guest experience through a variety of initiatives catered to today's traveller, with a focus on enhanced safety measures, wellbeing, unique food and beverage experiences, and opportunities to give back to the local community. Initiatives range from From pop-up movie theatres and outdoor exercise classes to interactive, private dining experiences and hotel-led volunteering opportunities.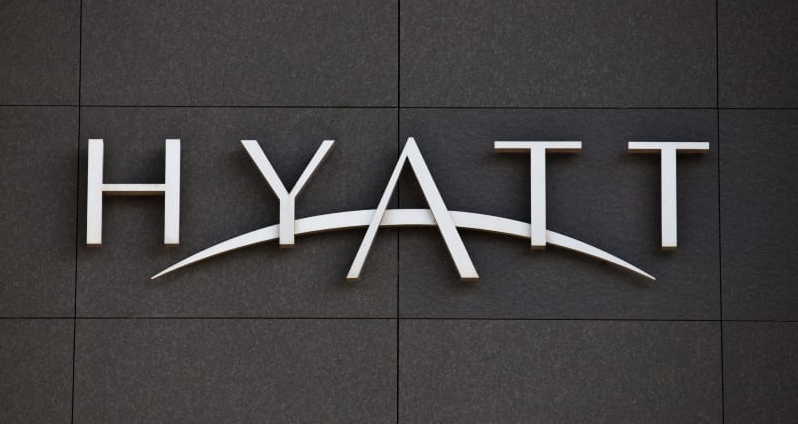 ---
Data metrics – latest performance insights from STR
Popular leisure markets across Latin America, especially beach destinations, have continued to post hotel occupancy levels above 40%, according to data from STR through 25-Jul-2021. As demand remains predominantly domestic leisure-driven, markets reliant on that segment are leading hotel performance in the region. For the week ending 25-Jul-2021, Cartagena posted the region's highest occupancy at 60.4%. The market's weekly occupancy reached as high as 71.6% in 2021 (week ending 04-Apr-2021). Among other STR-defined markets, Costa Rica Regional came in second during the analysis week, at 58.2%, while Rio de Janeiro experienced an occupancy level of 49.1%, the lowest in this group of beach destinations.
Gross operating profit for hotels in the United States of America (USA) improved to 84% of the comparable 2019 level, according to STR's Jun-2021 monthly P&L data release. Labour costs also rose from the previous month and in comparison with 2019. Each of the key profitability metrics, on a per-available-room basis, came in higher than any month since Feb-2020, while labour was at its highest level since Mar-2020. Market leisure demand is driving profitability, as F&B revenues remain weak due to the continued lack of group travel, according to STR's senior director, financial performance, Joseph Rael. For the month STR data shows GOPPAR of USD50.67, TRevPAR of USD131.81, EBITDA PAR of USD33.10 and LPAR (Labour Costs) of USD37.39.
---
News briefs – bitesize updates of latest industry news and development
The Aiden by Best Western Scottsdale North, a full-service boutique hotel located in the heart of Scottsdale, has implemented the BeyondTV GuestCast in-room entertainment solution from Hotel Internet Services (HIS). The 164-room property, which also recently renovated its pool area with cabanas and a Wi-Fi café, said the upgrade was required to meet growing demand for personalised in-room content.
AvantStay, the next-generation hospitality platform for short-term rentals, added over 250 properties to its listings in the first half of 2021 adding a large portfolio of homes in Oahu, Hawaii; Joshua Tree, California; Charleston and Hilton Head, South Carolina; Vail, Colorado; and Smoky Mountains, Tennessee. AvantStay has also launched on the Emerald Coast of Florida and Cabo, San Lucas, its first international location, during the current year.
Bedsonline, the global provider of online accommodation and ancillary products exclusively for travel agents, has launched a series of customer service improvements in key markets across Europe, including the provision of 24-hour call centre support for its French clients in their native language. In addition, local language customer support will also now be provided during office hours in Germany, Italy, Portugal and Greece.
Hospitality Ventures Management Group (HVMG) has assumed management of a four-hotel portfolio of Marriott and Hilton branded hotels located in Atlanta and Durham, N.C. Comprising 589 rooms, the additions bring HVMG's current management portfolio to 48 hotels and convention centres in 17 states, totalling 7,584 guest rooms, with several other under development. The new additions comprise: Element Atlanta Buckhead, AC Hotel by Marriott Durham, SpringHill Suites by Marriott Atlanta Downtown and Tru by Hilton Atlanta Galleria Ballpark.
Hyatt Hotels Corporation and C B Ragland Company have confirmed the opening of Hyatt Centric Downtown Nashville in Music City's SoBro neighbourhood. The hotel is located two blocks off the iconic Broadway Street and is centrally located within walking distance of the renowned dining, entertainment, and cultural experiences for which Nashville is known. It features 252 guestrooms including 11 suites and floor to ceiling windows offering sweeping views of the Cumberland River.
The Resident Hotels will open its sixth UK property and first Scottish hotel in 2024, with the addition of the Resident Edinburgh, a 166-room property that will be housed within a building on Drumsheugh Gardens in Edinburgh's West End district. The site, Meldrum House, was constructed in the 1960s as the Edinburgh office headquarters of Her Majesty's Revenue & Customs.
A new report by SiteMinder, the open hotel commerce platform, sheds light on an evolved German traveller with significantly more demands and higher expectations of the hotels where they stay. The Changing Traveller Report 2021, based on the survey responses of more than 900 Germany holidaymakers, has found that while the majority (58.04%) plan to travel as much or more than prior to Covid in the coming year, almost all (94.91%) now have the same or higher expectations of their accommodation provider.
Hospitality group Zeus International has completed the acquisition of Malpensa Gestioni, tenant of the Hilton Garden Inn hotel in Milan. The hotel complex is located around 7 kilometres from Malpensa International Airport meaning a popular location for both business and leisure stays. The hotel will feature 207 rooms, a restaurant with a capacity of 150 people, a cafe bar and conference facilities.