Raffles confirmed as brand for the OWO Residences located in Churchill's Old War Office in London
The Mandarin Oriental, Lago di Como will re-open for the summer with a new look Panoramic Suite
There are economic challenges, but Europe's hotel construction pipeline continues its upward trend
NH Collection New York Madison Avenue aims to take a big bite out of the Big Apple
News briefs – bitesize updates of latest industry news and developments
---
Raffles confirmed as brand for the OWO Residences located in Churchill's Old War Office in London
The Hinduja Group and Obrascon Huarte Lain Desarollos (OHLD) have confirmed an extension of a partnership with Raffles Hotels & Resorts. An agreement was signed in Jun-2017 for Raffles to operate a 125-room and suites flagship hotel at the iconic Old War Office building in London. A revised agreement has now been signed confirming Raffles as operator for the 85 residences at this landmark destination on Whitehall. As such, The OWO Residences by Raffles will become the first Raffles-branded residences in the UK and Europe, further reinforcing the uniqueness of the offering. Now confirmed as 'The OWO', the property is due to open in early 2022. The Grade II listed Old War Office building, originally completed in 1906, is steeped in history and has been used by influential British political and military leaders including Winston Churchill, David Lloyd George, and Lord Kitchener.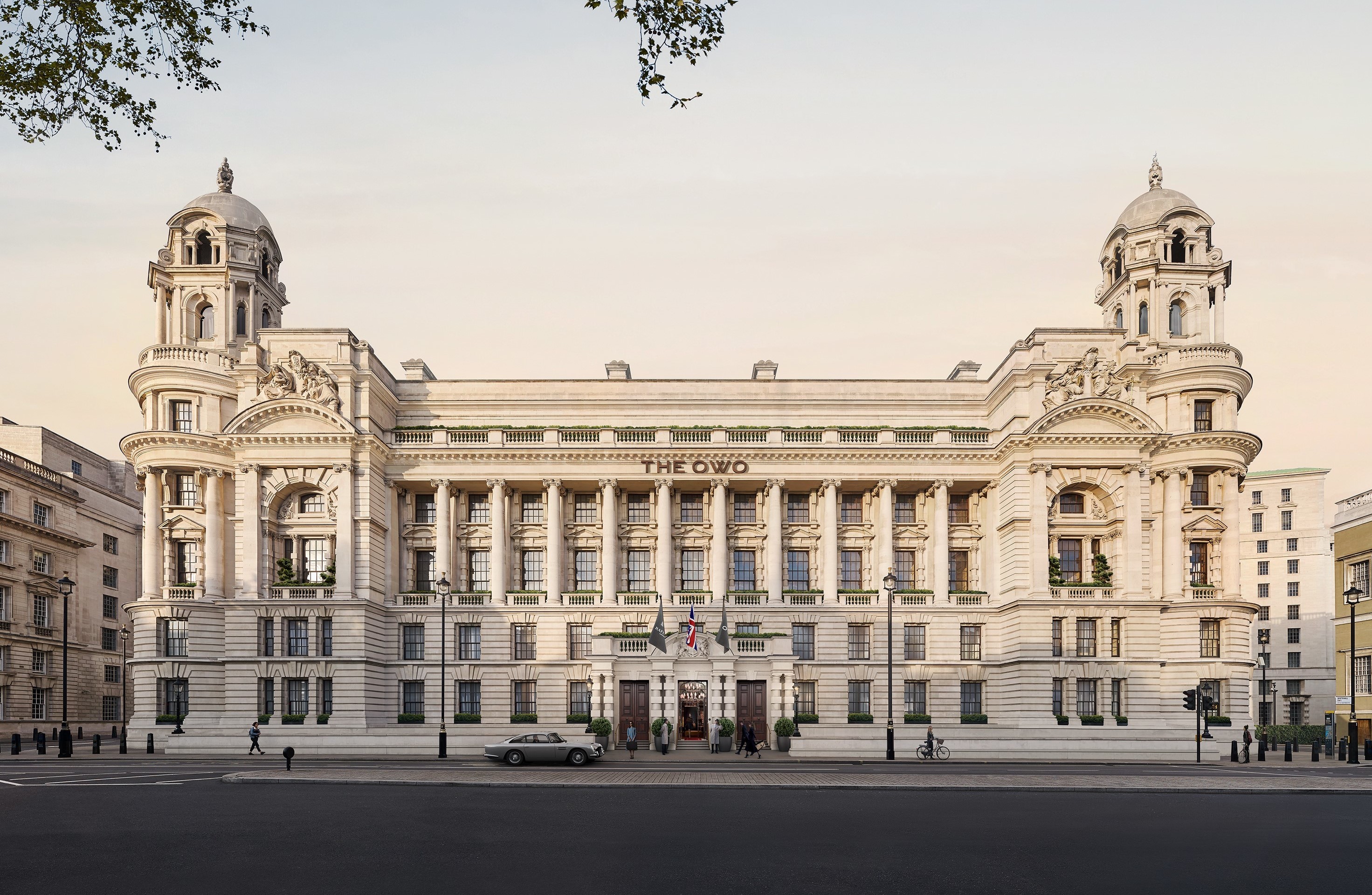 ---
The Mandarin Oriental, Lago di Como will re-open for the summer with a new look Panoramic Suite
Spring is in the air and coming soon to Mandarin Oriental, Lago di Como, a five-star resort, nestled on the shores of Lake Como. The luxury property will re-open on 18-Mar-2020 with some attractive enhancements to its accommodation, gardens, dining and wellness activities. Most notable among these is the renovation of the property's Panoramic Suite with private swimming pool. This spacious 116 square metre suite includes a comfortable and luxurious bedroom, expansive bathroom, large living area, private kitchen with dining area, and a guest bathroom. French doors fill the suite with natural light and open onto a large private terrace with unparalleled views of the lake.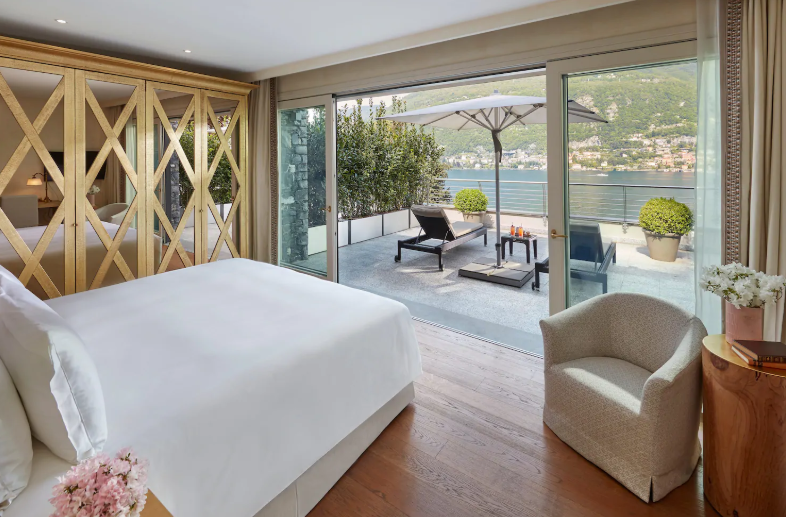 ---
There are economic challenges, but Europe's hotel construction pipeline continues its upward trend
According to the latest update of the Europe hotel construction pipeline trend report from Lodging Econometrics (LE), Europe's total construction pipeline rose to 1,871 projects/297,490 rooms in the fourth quarter of 2019, a +19% increase by projects and +22% by rooms, year-over-year. There are 879 projects/140,620 rooms currently under construction, 531 projects/81,235 rooms scheduled to start construction in the next 12 months, and 461 projects/75,635 rooms in early planning. All stages of the pipeline are at record highs and have counts more than double their cyclical lows set earlier in the decade, according to the report. LE predicts a "rather sluggish" first quarter in 2020. In 2019, 435 new hotels with 58,202 rooms opened throughout Europe, the highest number of new hotel openings ever recorded. As a result of the robust construction pipeline, the LE forecast for new hotel openings will continue to be strong with that record being broken again in 2020 with 457 new hotels/63,402 rooms anticipated to open and then again in 2021 where it forecasts 503 new hotels/72,078 rooms will open.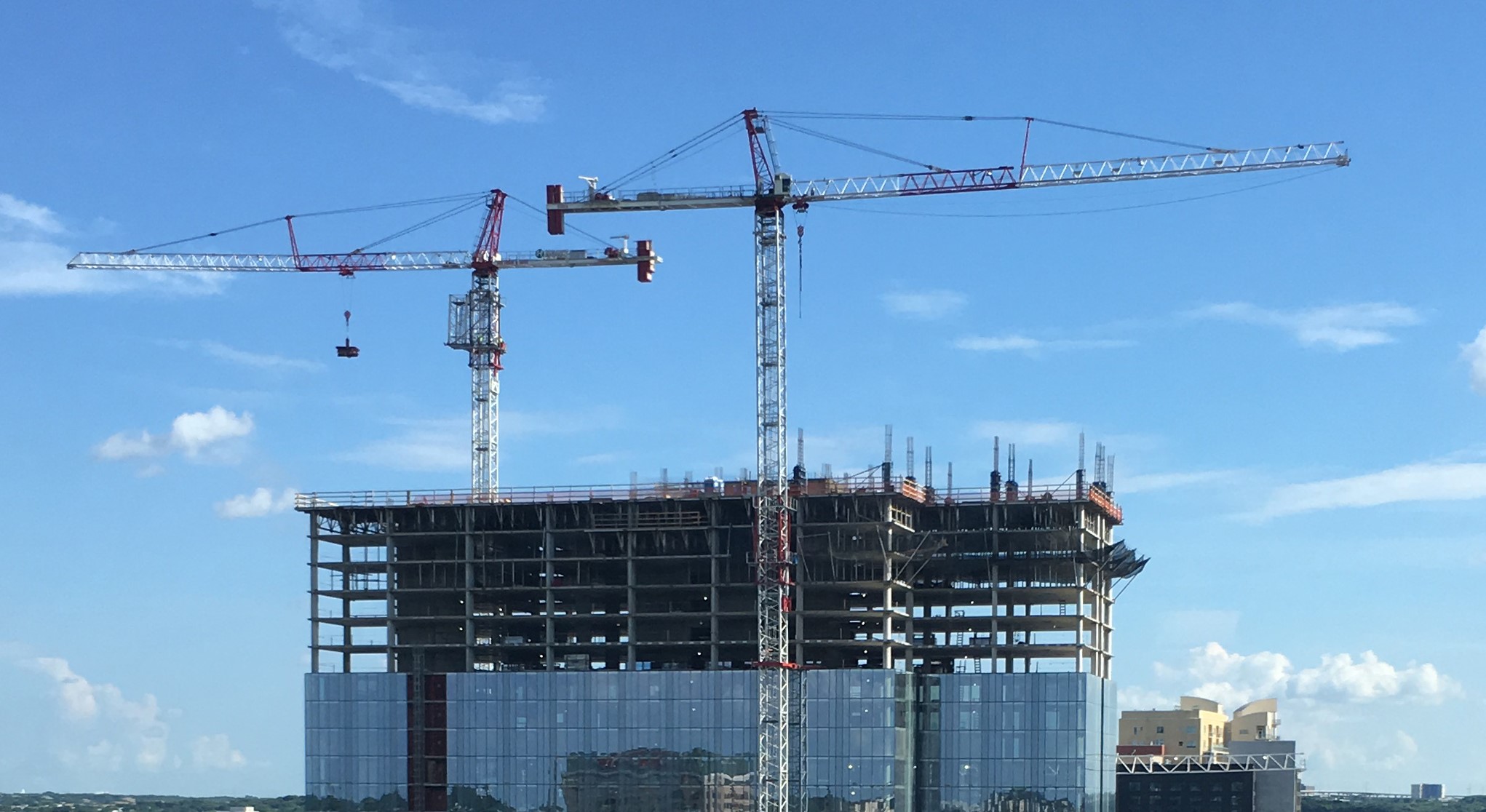 ---
NH Collection New York Madison Avenue aims to take a big bite out of the Big Apple
After a two-year wait, Manhattan is set to welcome an exciting newcomer into New York's hotel scene. It has been confirmed that the NH Collection New York Madison Avenue, the first NH Hotel Group property to open in North America, is due to open its doors in Apr-2020. Located in a building inspired by the Renaissance Revival architecture of the 1920s and surrounded by some of the most emblematic skyscrapers on New York's skyline, most of the hotel's 288 rooms will offer stunning city views with its Presidential Suite offering a terrace looking out over the Empire State Building.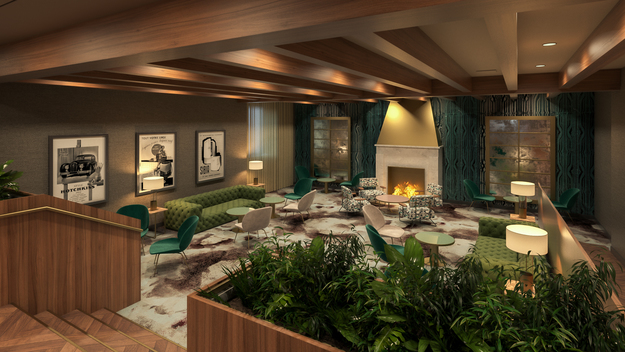 ---
News briefs
Grupo Pinero will invest USD40 million toward upgrades at Bahia Principe Grand Tulum in Mexico with renovations that will highlight its new Origin concept that pays homage to the Mayan community by incorporating traditional architecture, textures and materials inspired by the native culture. The revamp will include remodeled villas, Premium Superior rooms and Suites for up to 4-5 guests, as well as a newly designed swimming pool featuring Mayan symbolism throughout.
Berlin based travel technology provider GIATA is now offering hoteliers a central dashboard platform that gives them visibility on which online channels are used to sell their hotels, and which images and descriptions are being used in those channels. Statistics show that direct bookings increase by between 8% and 26% if a hotel's information is consistent across all online channels.
EOS Investors has commenced a USD20 million renovation of the Hilton Myrtle Beach Resort and will follow that with a USD30 million investment in the Embassy Suites Myrtle Beach Oceanfront Resort. The transformative renovation of Hilton Myrtle Beach Resort is set for completion by Jun- 2020 in a repositioning and reintroduction of the Hilton property "as one of the premier oceanfront resort destinations in the market". This will include a complete redesign and upgrade of all 385 guestrooms to accommodate families, multi-generational travel and group needs.
Hotels.com has entered into a partnership with leading European and Ligue 1 football team Olympique de Marseille to be the club's official accommodation partner. The partnership commences immediately and will run until Jun-2022.
Hyatt Hotels Corporation confirms that an affiliate has entered into a franchise agreement with edyn, a UK-based hospitality group, for the first Hyatt Centric hotel in the UK. The 150-room property is expected to open in the popular university city of Cambridge 2021 and will mark the seventh Hyatt Centric property in Europe.
Marriott International has confirmed that the JW Marriott Orlando Bonnet Creek Resort & Spa is set to open in Mar-2020, marking the brand's second property in the Florida hotspot. The property is located on the doorstep of Walt Disney World and the resort has been designed to deliver a luxury experience with unique family-friendly offerings and specially designed Family Suites, a brand first, which will offer views of the nightly theme park firework displays.
The Lodge by Cascades has officially opened its doors in Soma Bay, Hughada as a budget-friendly extension to the 5-star The Cascades Golf Resort, Spa and Thalasso, offering an affordable option to guests. Situated at the highest point of the Soma Bay peninsula, the destination's first pet-friendly hotel, has 88 guest rooms and suites offering panoramic views of the desert mountains and the Red Sea's crystal-clear waters.
Luxembourg national carrier Luxair has established numerous arrangements with hotels near to the country's main gateway at Luxembourg Airport to provide accommodation services for passengers when situations require an overnight stay to support its new passenger digital real-time assistance solution.
Accor will introduce its midscale Novotel brand in Oman after signing a milestone deal to takeover an existing property close to the Sultanate's main international airport. The Group has entered a new strategic partnership with Sundus Investments, a leading mixed-use developer in the Middle East, to manage the 215-key Novotel Muscat Airport, which is strategically located on Sultan Qaboos Highway in the capital city's prestigious and fast-evolving Al Seeb district. Accor currently operates two properties (323 keys) in the Sultanate of Oman - ibis Hotel Muscat in the capital and a Mercure hotel in the port city of Sohar.
Hotel Internet Services (HIS) has implemented an advanced Wi-Fi service upgrade at the Radisson Fort Worth North-Fossil Creek. The property acknowledged that it had previously suffered poor internet connections and Wi-Fi dead zones within certain areas of the property.
Hotel guest acquisition platform, SiteMinder, is opening of a Berlin office as it aims to unlock opportunities in continental Europe. The office, located in the Mitte/Kreuzberg area, will provide sales support for hoteliers both across the DACH region and broader Europe alongside SiteMinder's offices in London and Galway.
Latest performance data from benchmarking specialist STR highlights a strong start to 2020 for the hotel sector in Europe, the United States of America and Central/South America. In Europe occupancy levels were up +1.4% to year-on-year in Jan-2020 to 58.5%, average daily rate (ADR) rose +0.5% to EUR101.14 and revenue per available room (RevPAR) was up +1.8% to EUR59.18. In the US, occupancy was up +0.8% to 55.1%, ADR increased +1.4% to USD126.06 and RevPAR rose +2.2% to USD69.47. Meanwhile, in Central/South America occupancy was up +0.9% to 56.5% year-on-year in Jan-2020, ADR rose +2.8% to USD91.57 and RevPAR increased +3.7% to USD51.75.