IHG has confirmed Shanghai as home to the first Regent property since 2018 brand acquisition
25Hours Hotels turns its hotel rooms into home offices
Inkaterra Hotels guarantees its rates through to the end of 2021 to boost the return of business in Peru
Data metrics - latest performance insights from STR
News briefs – bitesize updates of latest industry news and developments
---
IHG has confirmed Shanghai as home to the first Regent property since 2018 brand acquisition
InterContinental Hotels Group (IHG) has announced the signing of a management agreement with Shanghai 21st Century Hotel Company for its Four Seasons Hotel Shanghai Pudong property located in Lujiazui, Shanghai, China to be branded as the Regent Shanghai Pudong. The represents the first opening of a Regent branded property since IHG acquired a majority stake in Regent Hotels & Resorts in Mar-2018. The rebranding will take effect from 16-May-2020 when IHG will also take over the management of the luxury apartments, which sit above the hotel in the same tower, set amidst the skyline of the city's Lujiazui financial district. Other Regent properties are also planned across Asia - renovation is already underway to rebrand the InterContinental Hong Kong into a Regent hotel in 2021, a property that first opened as a Regent in 1980. In addition, the brand is also expecting new openings in Phu Quoc, Vietnam later this year, Bali, Indonesia in 2021, and Kuala Lumpur, Malaysia as well as Chengdu, China in 2023.
---
25Hours Hotels turns its hotel rooms into home offices
25Hours Hotels describes itself as a "fresh and dynamic hotel brand" that develops "individual, made to measure hotels with personality in lively locations". The group has focus on metropolitan destinations with a lifestyle-oriented positioning and an existing strong hotel market, but right now is innovating during the current challenging environment. It has launched an initiative to transform its hotel rooms into home offices, designed for people to work amid the Covid-19 pandemic. The offer is available at select hotels across Europe, including Berlin, Düsseldorf, Frankfurt, Cologne, Vienna and Zurich, with rooms are available for EUR50 per day or EUR200 for a weekly pass (Monday-Friday). They all include high-speed WiFi, a Nespresso coffee machine and tea, an exercise bike, and a bluetooth speaker.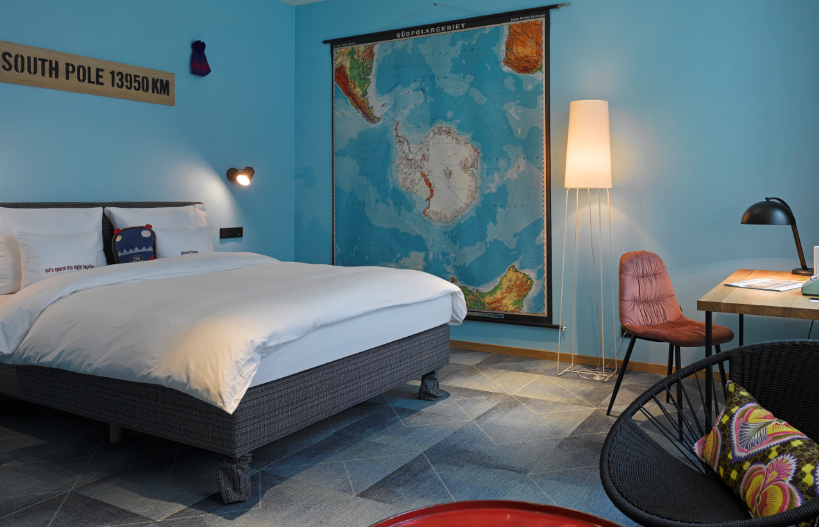 ---
Inkaterra Hotels guarantees its rates through to the end of 2021 to boost the return of business in Peru
Inkaterra Hotels, a provider of sustainable tourism and luxury hospitality options in Peru, has extended 2020 rates through 31-Dec-2021 in response to the Covid-19 pandemic. The brand, which owns seven hotels and lodges throughout Peru, says it will honour its current room rates through next year to cater to travellers whose plans are temporarily on hold due to the pandemic. "Eventually, Covid-19 will fade away, but your travel bucket list will not: we look forward to welcoming travellers back to Peru with Inkaterra as soon it is safe to do so," says Jose Koechlin, founder and chairman of Inkaterra. The company operates a boutique Relais & Châteaux hotel in Cusco, Inkaterra La Casona; two properties in Machu Picchu Pueblo: Inkaterra Machu Picchu Pueblo Hotel (also Relais & Châteaux) and El MaPi byInkaterra; Inkaterra Hacienda Urubamba in Peru's Sacred Valley of the Incas; and three eco-lodges in Peru's Amazon Rainforest of southeastern Peru: Inkaterra Reserva Amazónica, Inkaterra Hacienda Concepción and Inkaterra Guides Field Station.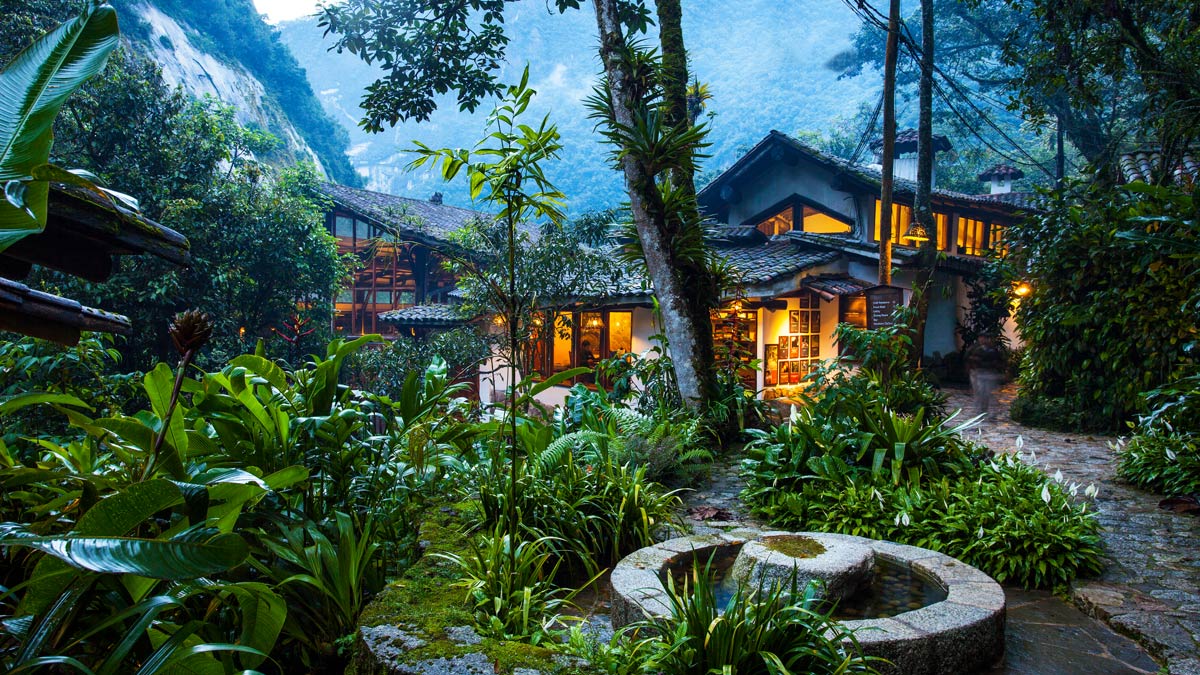 ---
Data metrics - latest performance insights from STR
As the Covid-19 pandemic in Colombia has worsened, the country's daily hotel occupancy decreased to as low as 3.9% on 29-Mar-2020, according to preliminary data from STR. Daily occupancy in the country had been as high as 77.8% on 19-Feb-2020, according to its data, but a sharp downward trend began as the number of confirmed coronavirus cases grew and the government declared a state of emergency.
The United States of America hotel industry reported negative year-over-year results in the three key performance metrics during the week commencing 29-Mar-2020 as data "worsened a bit" since the previous week. In comparison with the week commencing 31-Mar-2019, occupancy was down wo thirds at -68.5% to 21.6%, ADR fell -41.5% to USD76.51 and RevPAR was down -81.6% to USD16.50. Aggregate data for the Top 25 Markets showed steeper declines across the metrics: occupancy (-74.7% to 19.4%), ADR (-47.0% to USD85.61) and RevPAR (-86.6% to USD16.57), according to STR.
In Canada, the hotel industry recorded steep year-over-year declines in the three key performance metrics during the week commencing 29-Mar-2020. In comparison with the week commencing 31-Mar-2019, occupancy was down -79.0% to 12.8%, ADR down -30.5% to CAD105.19 and RevPAR fell -85.4% to CAD13.42. Among the provinces and territories, Quebec experienced the largest decline in occupancy (-89.8% to 6.1%) and steepest decrease in RevPAR (-92.5% to CAD6.87). Ontario posted the largest decrease in ADR (-34.8% to CAD105.14).
---
News briefs
The Caribbean Hotel and Tourism Association (CHTA) has launched a series of online training programmes aimed at equipping the industry to cope with its immediate challenges while preparing for the eventual return of tourists to the world's leading tropical playground.
The Dow Hotel Company, a leading national hotel owner/investor and operator has urged management companies to take a holistic approach to combat the effects of the coronavirus by focusing on hotel owners. In guidance to fellow hotel owners and operators it says "it has never been more important for management companies to be intensely focused on helping it's hotel owners and owner/partners to navigate the current environment through various types of cost containment measures".
HANYC Foundation, the charitable arm of the Hotel Association of New York City, has continued its Covid-19 community outreach efforts with another donation of essential PPE for frontline health care workers, this time with a gift of 20,000 masks and 1,000 medical gowns to Elmhurst Hospital in Queens. This was the second donation in as many weeks by the HANYC Foundation which also gifted 5,000 N95 masks to Mount Sinai Hospital in Manhattan earlier this month.
The Koukoumi Boutique Hotel 4* will be the first Vegan hotel in Greece when it opens this summer in Ano Mera Mykonos. "Koukoumi" in the Myconian dialect means "a snuggling place, protected from the wind". The hotel offers 14 suites and aspires to offer a home not only to vegans but also to guests who are seeking a healthy lifestyle during their travels.
Hotel, restaurant and retail management company Makeready has implemented ProfitSage and ProfitPlan at all of its hotel properties across the United States of America (USA) to streamline new acquisition abilities and ensure swift responses to variations in market performance.
Solomon Islands Chamber of Commerce & Industry has reported that from Jan-2020 to Mar-2020 Tourism Solomons recorded a 50% decline in average monthly revenues. The decline is forecast to worsen from Apr-2020 until visitors commence returning to hotels after the coronavirus pandemic and occupancy rates improve.
Villas of Distinction, part of World Travel Holdings, has launched its #WithYouToStay campaign devoted to supporting its travel advisor partners. This will see it provide them with bonus commissions, and also incremental business by referring guests to them who would normally book direct.