Accor takes an almost EUR160 million revenue hit in 1Q from Covid-19 impact
Millennium Hotels and Resorts offers care package with its Singapore takeaways and delivery to encourage families to take a break from their digital devices
OYO Hotels reports 'uptick' in in long-term stays across its US properties
Data metrics - latest performance insights from STR
News briefs – bitesize updates of latest industry news and developments
---
Accor takes an almost EUR160 million revenue hit in 1Q from Covid-19 impact
Accor has reported consolidated first-quarter 2020 revenue totalled EUR768 million, down -17.0% as reported and 15.8% like-for-like. This decrease reached -17.5% for HotelServices and -13.0% for Hotel Assets. New Businesses revenue was down -13.8% like-for-like. RevPAR fell by -25.4%, reflecting the sharp deterioration in the environment due to the worldwide spread of the COVID-19 epidemic, first in Asia-Pacific (-33.7%) and then in other regions, including Europe (-23.2%) and North America (-22.2%). On a positive note, Accor opened 58 hotels, representing 8,000 rooms during the quarter. At the end of Mar-2020, the Group had a portfolio of 746,903 rooms (5,085 hotels) and a pipeline of 208,000 rooms (1,202 hotels), of which 76% in emerging markets. Accor confirms that as at 22-Apr-20 almost two thirds of its global properties were closed (62%), more than 3,100 units.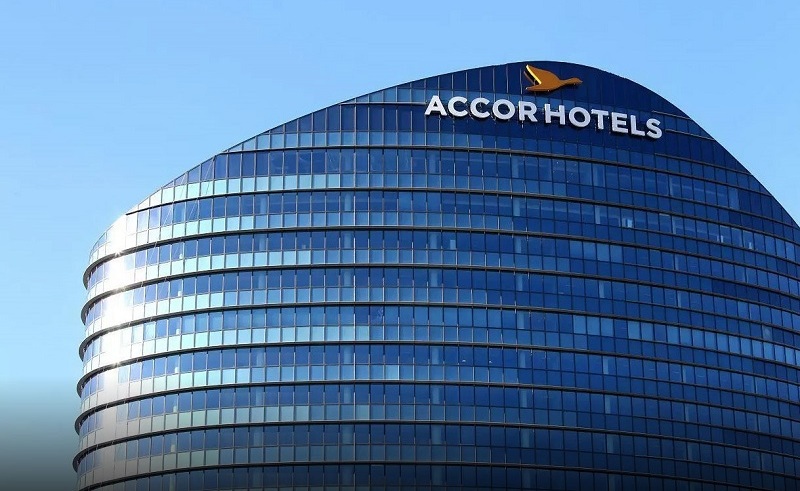 ---
Millennium Hotels and Resorts offers care package with its Singapore takeaways and delivery to encourage families to take a break from their digital devices
As an extension of its 'We Clean. We Care. We Welcome' initiative, Millennium Hotels and Resorts (MHR) is offering an extra gift alongside its food and beverage takeaway and delivery options that are available across selected hotels in Singapore. Each order now will also include a complimentary care package filled with a selection of games "to encourage families to take a break from their digital devices and spend quality time with each other," it says. Complimentary with every order, MHR's care package consists of a traditional and evergreen game to encourage diners to take advantage of this time to reconnect with their family members offline. The games include the nostalgic feather shuttlecock game Chapteh, Five Stones, Pick-Up Sticks and classic board games such as Snakes & Ladders and Chess.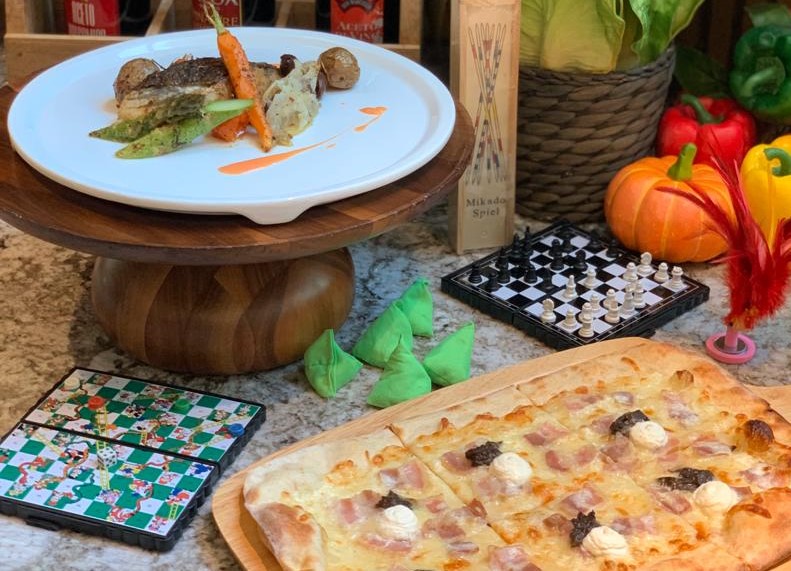 ---
OYO Hotels reports 'uptick' in in long-term stays across its US properties
OYO Hotels says it is seeing 'an uptick' in long-term stays in the US during the current Covid-19 pandemic as more and more travellers opt for OYO's services for their accommodation needs. A long-term stay is defined as when a guest spends over seven days at a hotel. OYO says it has witnessed an upwards of 21% increase in this category during the current health pandemic. The hotel chain has adapted its strategy and procedures to safeguard the health and well-being of its guests with a clear focus on hygiene and cleanliness. Since the beginning of the pandemic, like some other hospitality providers, OYO has been focused on offering accommodation to those who are most likely to be at the forefront of the fight against the pandemic, including those offering medical, government and military support, healthcare, transitional housing, mobility and essential transportation. In the transitional housing segment it says it has recorded an increased demand for stays over 30 days in length for displaced workers and medical staff.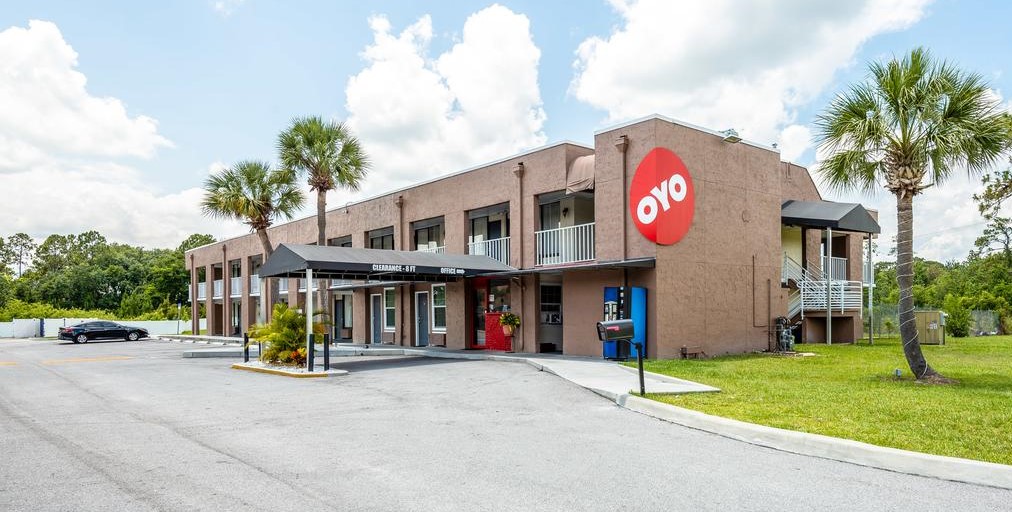 ---
Data metrics - latest performance insights from STR
The United States of America (USA) hotel industry recorded 214,704 rooms under construction in Mar-2020, the highest end-of-month total ever reported by STR. The industry's previous construction peak occurred in Dec-2007 with 211,694 hotel rooms in construction. That level was slightly surpassed in Feb- 2020 at 211,859 rooms in the final phase of the development pipeline. The number of rooms in construction will likely remain high as there is no longer a rush to open new properties.
Hotels in the Middle East reported steep year-on-year declines across the three key performance metrics in Mar-2020. Occupancy levels fell -51.5% to 35.6%, ADR was down -19.3% to USD114.88 and RevPAR slipped -60.8% to USD40.86.
STR reports that the United Arab Emirates (UAE) suffered its lowest absolute hotel occupancy level within its records in Mar-2020 with Abu Dhabi and Dubai recorded steep declines in occupancy, -35.6% and -54.7%, respectively. Overall, for the country, occupancy halved, down -49.2% to 41.4%, ADR declined -27.6% to AED411.92 and RevPAR fell -63.2% to AED170.57.
Hotels across Africa reported steep year-on-year declines across the three key performance metrics in Mar-2020. Occupancy levels declined -51.6% to 31.1%, ADR slipped -6.4% to USD102.09, while RevPAR was down -54.7% to USD31.72.
STR reports that South Africa suffered its lowest absolute occupancy level within its records in Mar-2020. At the market-level, Cape Town experienced a drop in occupancy of 46.5%. Overall, occupancy was down -45.1% to 37.0%, ADR slipped -4.4% to ZAR1,264.83 and RevPAR fell -47.5% to ZAR468.02.
---
News briefs
The Global Sustainable Tourism Council (GSTC) has announced that Bureau Veritas Certification Hong Kong has achieved the 'GSTC-Accredited' status for certifying hotels and tour operators. Achieving the GSTC-Accredited status means that a certification program is following processes and procedures that have been reviewed and approved by the GSTC Accreditation Panel and by ASI (Assurance Services International), GSTC's partner in managing the accreditation process, in order to provide an independent and trustworthy qualification of the GSTC-Accredited certification body.
Cambodia's Tourism Industry representatives have requested government discuss the possibility of delaying interest and principal repayments for businesses within the sector. Cambodia's Ministry of Tourism reported 2,698 hotels, guesthouses, restaurants and travel agencies have been closed across the country as of 17-Apr-2020 due to the Covid-19 pandemic.
Croatia's Ministry of Tourism plans are being discussed to open the country's tourist industry. Minister of Tourism Gary Cappelli noted tourism will be reinstated "one step at a time", with hotels potentially at first being permitted to operate at a maximum 30% capacity.
Four Seasons Resorts Maldives has marked Earth Day 2020 by announcing a new partnership with the NOW Force for Good Alliance and EarthCheck: a commitment to creating a more conscious, collaborative and Earth-aware travel industry. Regional vice president and general manager, Armando Kraenzlin says the partnership supports its stance to "continue to expand sustainability efforts in a changed world".
German Travel Association president Norbert Fiebig said statements that discount the ability for people to travel in summer 2020 season "are in no way useful" and that the travel period "must not be written off". He said he is "convinced" that "safer and smarter travel" is possible in the Covid-19 context, stressing that a resumption of travel must be gradual and cautious. Mr Fiebig concluded: "Travel companies are already developing a variety of hygienic and organisational measures together with airlines and hotels, to make travel safer in these times".
Hilton's Hampton by Hilton, the global upper-midscale brand has expanded with the opening of the Hampton Inn & Suites in Deptford in New Jersey. Managed by Titan Hotel Group, the property, located near the Deptford Mall, Premium Gloucester Outlets, Amazon, the New Jersey Aquarium and in close proximity to the Philadelphia International Airport, features 106 rooms
Hotelbeds has developed an automated WhatsApp and a Facebook Messenger service to enable partners to receive the latest updates on operational issues related to Covid-19. The update services for its partners will complement the existing information available via its dedicated Covid-19 operational website created in mid-March and updated on a daily basis.
Operto Guest Technologies has announced a partnership with vacation and short-term rental software provider, Hostfully that will bring its Smart Stay automation solution to property managers internationally. The software platform allows property managers to manage property access and temperature control among the monitoring measures it provides.
Rosewood Hotel Group has launched Rosewood Raise, a relief initiative developed in support of the Group's associates who have been impacted by Covid-19, as well as the communities in which the Group operates. It supports an associate relief fund and community-focused efforts, including donated hotel rooms and meal preparation and supplies for essential workers.