Marriott confirms long-awaited opening of Buenos Aires Marriott Hotel property its first new Argentine property in seven years
Crowne Plaza brand returns to Sydney's CBD after Crowne Plaza Sydney Darling Harbour opening
Grand Hyatt St Lucia to mark first Hyatt-branded hotel on the island of St Lucia
Data metrics – latest performance insights from STR
News briefs – bitesize updates of latest industry news and developments
---
Marriott confirms long-awaited opening of Buenos Aires Marriott Hotel property its first new Argentine property in seven years
Marriott International is celebrating the long-awaited opening of the Buenos Aires Marriott Hotel. Located on the iconic 9 de Julio Avenue in Buenos Aires, the 298-room hotel is the first to raise the Marriott Hotels flag in Argentina since 2013. Previously operating as the Hotel Panamericano Buenos Aires, the property underwent an extensive conversion to meet Marriott's quality standards. Located in the heart of the city, with convenient access to must-see attractions such as the Teatro Colón, the Obelisk and the Palace of Justice, the hotel is well positioned to become a favourite among business and leisure travellers visiting this South American destination. The property will be managed by Gotel Hotel Management, a company belonging to Grupo Hoteles Panamericano, which was created to strategically collaborate in the expansion of other Marriott brands in the Southern Cone and operate its own, as well as third-party hotels. Offering a 360° panoramic view of some of the city's most emblematic neighborhoods, such as Recoleta, Puerto Madero and San Telmo, the property features an eclectic porteño design, including two towers inspired by the classic French-influenced architecture that still prevails in the city today.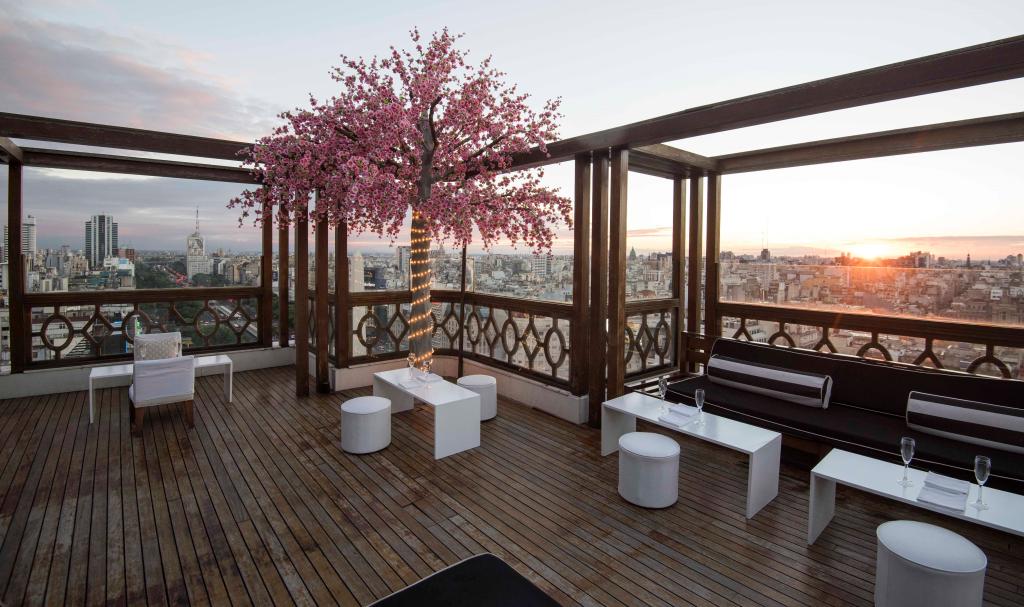 ---
Crowne Plaza brand returns to central Sydney after Crowne Plaza Sydney Darling Harbour opening
InterContinental Hotels Group (IHG) has confirmed the return of the Crowne Plaza brand into Sydney's central business district following the formal opening of the Crowne Plaza Sydney Darling Harbour property. Standing an elegant 13-storeys tall on the corner of Bathurst and Sussex Street, the property offers guests a sanctuary away from home with 152 guestrooms which showcase contemporary design. With floor-to-ceiling windows a feature in all rooms, each of the guestrooms are divided into four distinct zones – a desk space for work, a sofa area to unwind, king size beds for a good night's sleep and well-lit, spacious bathrooms replete with Antipodes amenities.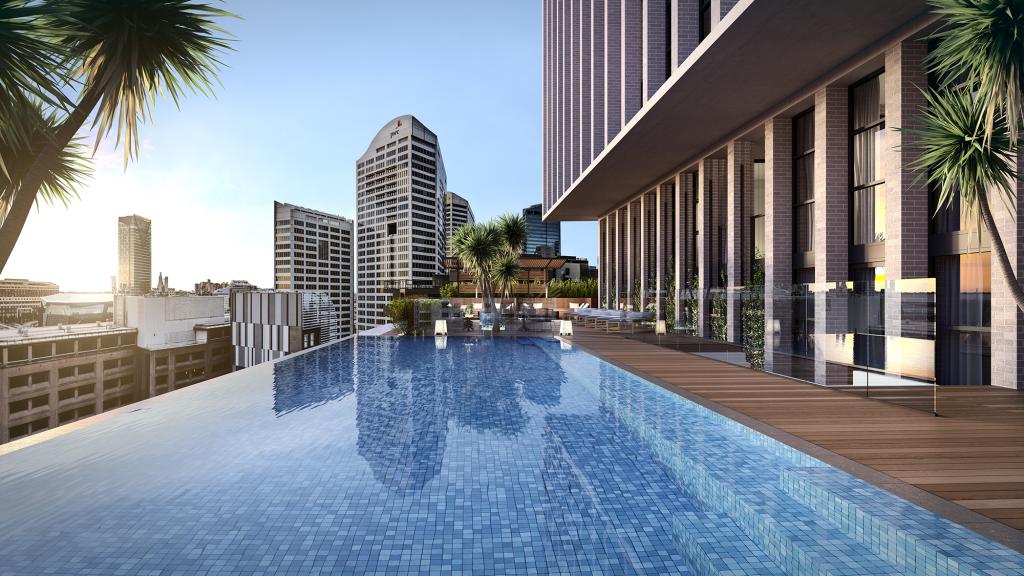 ---
Grand Hyatt St Lucia to mark first Hyatt-branded hotel on the island of St Lucia
Hyatt Hotels Corporation has confirmed that a Hyatt affiliate has entered into a management agreement with TTS Resorts for the first Hyatt-branded hotel in St Lucia. The 345-room luxury Grand Hyatt hotel is expected to open in 2023 and signifies Hyatt's continued brand growth into the Caribbean's leading travel destinations. A new-build resort, Grand Hyatt St Lucia will be located on the southwestern corner of the island in Sunset Bay, Choiseul. Among the 345 guestrooms, will be more than 50 luxury suites, while the accommodation offer will be supported by three restaurants featuring iconic dishes reflective of the destination. Alongside three bars, including a lobby lounge, pool bar and beach-side bar; a 8,000 square foot destination spa and fitness centre and three swimming pools, the property will have more than 23,000 square feet of dynamic, state-of-the-art gathering spaces designed to handle events of any size and kind. This resort will encompass two hilltops that will command spectacular views of St Lucia's two famous volcanic spires, Gros Piton and Petit Piton, a designated World Heritage Site.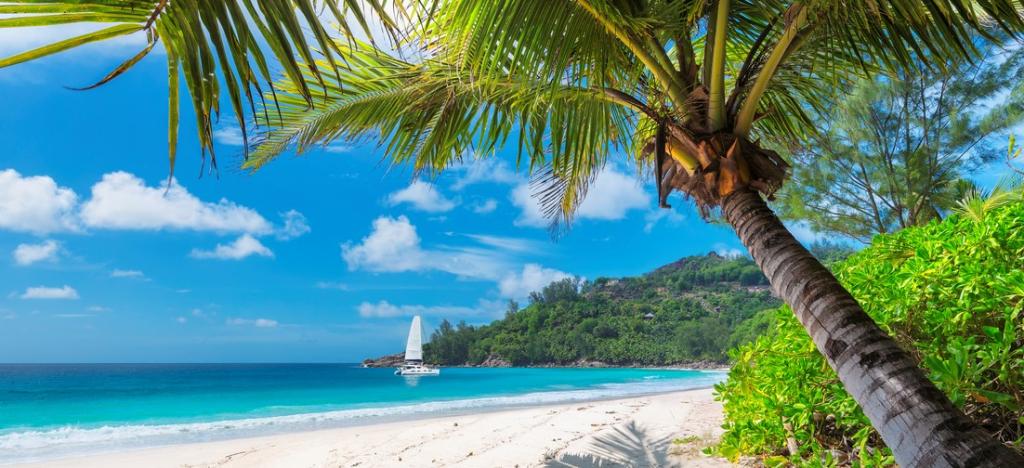 ---
Data metrics – latest performance insights from STR
Hotel performance data for properties across Canada for the week commencing 20-Sep-2020 showed slightly lower performance from prior weeks and year-on-year declines also worsened. In comparison with the week commencing 22-Sep-2019, occupancy fell -53.7% to 35.6% a slip on recent weeks: 37.0% for week commencing 19-Sep-2020, 39.8% for the week of 12-Sep-2020 and 41.9% for the week of 05-Sep-2020. ADR was also down -32.8% to CAD119.39, while RevPAR declined -68.9% to CAD42.46. British Columbia (44.0%) was the only province to reach or surpass a 40% occupancy level, while among the major markets, Vancouver saw the highest occupancy level (34.8%).
United States of America (USA) hotel occupancy remained nearly flat from the previous week, according to data for the week commencing 20-Sep-2020. Most of the markets with the highest occupancy levels were those in areas with displaced residents from natural disasters. Affected by Hurricane Sally, Mobile, Alabama, reported the week's highest occupancy level at 74.9%. Amid continued wildfires, California South/Central was next at 74.3%. In comparison with the week commencing 22-Sep-2019, occupancy was down -31.5% to 48.7%, ADR declined -29.6% to USD96.38 and RevPAR was down -51.7% to USD46.96.
---
News briefs – bitesize updates of latest industry news and developments
Bahia Principe Grand Tulum will debut on 15-Nov-2020 following over a year of extensive renovations. As Bahia Principe Hotels & Resorts flagship property when the brand first arrived to Mexico over 20 years ago, the Bahia Principe Grand Tulum has been completely transformed, now placing its Mayan origin front and centre as it merges seamlessly into the beautiful natural environment. The complex is located within the Bahia Principe Riviera Maya Resort, just 60 minutes from the Cancun International Airport, 30 minutes from Playa del Carmen and 20 minutes from Tulum's Mayan ruins
Four Points by Sheraton makes a breakthrough in Thailand this month with the opening of Four Points by Sheraton Phuket Patong Beach Resort. With 600 guestrooms, the hotel is located in the heart of Phuket's most famous beach destination. This is the 14th Marriott now operational in the country.
Generator and Freehand Hotels has partnered with Duetto, hospitality's software as a service provider of revenue strategy solutions, to maximise revenue opportunities as it streamlines operations. The company has moved its entire portfolio of boutique hotels and hostels onto Duetto in just six weeks since contract agreement. Its portfolio of 19 properties includes examples in Amsterdam, Paris, New York and Miami.
The new Hilton Salwa Beach Resort & Villas will be the seventh Hilton hotel opening in the region. The property will be just over 80 kilometres from Qatar's capital city, Doha, and located across 3.5km of picturesque private beaches. Thirty villas are now available for bookings, with a further 246 deluxe hotel rooms and suites due to open in early 2021.
The Holiday Inn & Suites Shin Osaka has become Japan's first Holiday Inn hotel to feature a suites product. Located in Shin-Osaka, moments from the world-famous Shin-Osaka Train Station and the gateway to some of Japan's most coveted areas, the hotel houses 185 rooms, 126 of which feature a kitchen space equipped with a full-sized refrigerator and microwave, a dedicated dining room, and laundry rooms complete with washers and dryers.
Business intelligence and data integration software developer ProfitSword has been selected by Oliver Companies to provide each of its hotel locations with its ProfitSage market performance insight solution. Oliver Companies has been investing in, building, and managing lodging and hospitality real estate since 1978 and has a portfolio that includes Choice, Hilton, Hyatt, IHG, and Marriott properties.
Operto Guest Technologies has announced a partnership with vacation rental software provider, Avantio to bring its Smart Stay technology solution and keyless entry to vacation rental managers around the world through the Avantio network.
Radisson Hotel Group has announced the opening of Radisson Blu Anaheim, the latest in the growth of its upper-upscale brand, synonymous with meaningful experiences, stylish spaces, and thoughtful details. The property is located just four blocks away from Disneyland and houses 326-rooms designed for families, business travellers alike. More than 130 rooms feature bunk beds ideal for family stays of up to six guests as well as 40 pairs of connecting rooms and 20 suites with corner views.
Revyoos, an all-in-one review aggregator for short-term rentals, has launched to address a gap in the market for "genuine review collation and reputation management" for property managers and owners. The platform and customisable widget, enables property managers and owners to automatically gather all reviews spread across different channels and use them as social proof on their own websites.