Accor joins forces with Hoxton Hotels owner Ennismore to form new lifestyle operator
Hyatt Regency Phnom Penh set to open in the Cambodian capital in early 2021
Wyndham Hotels & Resorts begins development of the Wyndham Grand Adelaide in Australia
Data metrics – latest performance insights from STR
News briefs – bitesize updates of latest industry news and developments
---
Accor joins forces with Hoxton Hotels owner Ennismore to form new lifestyle operator
Accor and Ennismore are entering into exclusive negotiations to form the world's leading lifestyle operator in the hospitality sector as they focus on one of the fastest growing segments of the industry. Through this all-share merger, a new autonomous and fully asset light entity will bring together a portfolio of recognised brands, including The Hoxton, Gleneagles, Delano, SLS, Mondrian, SO/, Hyde, Mama Shelter, 25hours, 21c Museum Hotels, TRIBE, JO&JOE and Working From_. The new entity will be headquartered in London, will take the name Ennismore and will be jointly led by Gaurav Bhushan, CEO of Accor's lifestyle division, and Ennismore CEO Sharan Pasricha. At its inception, the combined entity will comprise 12 brands with 73 hotels in operation with a committed pipeline of more than 110 hotels and another around 70 hotels under active discussion, and over 150 destination restaurant and bars. Based on the current network and pipeline the lifestyle platform should achieve an EBITDA of around. EUR100m by midterm, the project resulting in significant cost synergies of approximately EUR15m per year. In order to form this joint venture, Accor intends to buy out its partners in sbe, Mama Shelter and 25hours.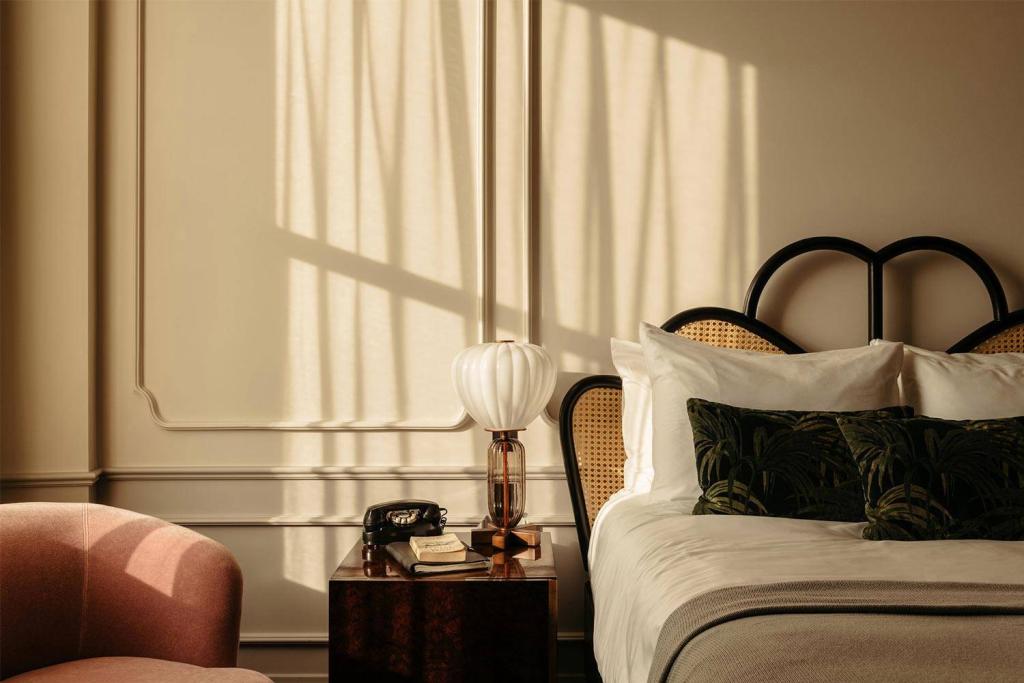 ---
Hyatt Regency Phnom Penh set to open in the Cambodian capital in early 2021
Hyatt Regency Phnom Penh is set to launch in the Cambodian capital in early 2021, marking the brand's first venture into one of Asia's most dynamic cities. With 247 guestrooms including 43 suites, the new contemporary-meets-colonial property is scheduled to open in Jan-2021 in the heart of Phnom Penh's Doun Penh district with the hotel website currently taking bookings from 15-Jan-2021 onwards. Conceived by Singapore-based SCDA Architects and Thailand-based PIA Interior, the hotel's centrepiece is a beautifully restored French heritage building known as the Colonial House. Rumoured to have been built as a royal residence for a princess in the early 1900s, the architects have gone to great lengths to restore the villa, which now serves as the property's main entrance and lobby. Meanwhile, the interiors of the hotel will reflect Cambodia's diverse heritage, seamlessly blending Khmer architectural accents, French colonial influences, and specially-commissioned artworks by contemporary Cambodian artist, FONKi.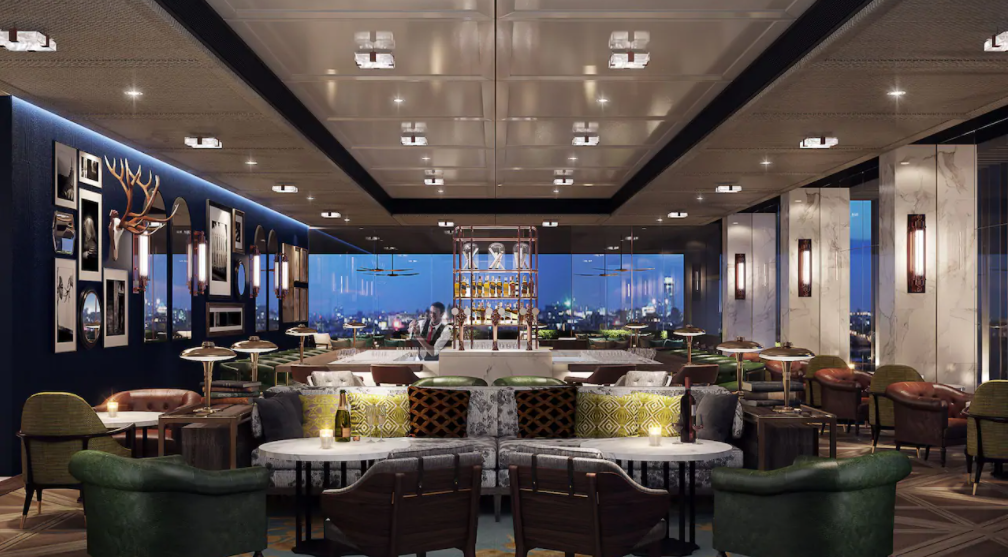 ---
Wyndham Hotels & Resorts begins development of the Wyndham Grand Adelaide in Australia
Wyndham Hotels & Resorts is ramping up its plans for expansion in Australia with the announcement of Wyndham Grand Adelaide, a major new landmark that will become one of the tallest hotels in South Australia and the first Wyndham Grand hotel for the country when it opens in 2024. The property will rise 120 meters from King William Street in Adelaide's Central Business District, becoming a new icon for the city. The estimated AUD150 million skyscraper is being developed by Equinox Property and will comprise some 347 contemporary rooms and suites and an extensive array of facilities, elevating the concept of approachable luxury. It will offer a selection of refined rooms and suites featuring a modern interior concept with green walls, marble fixtures and plush furnishings all accented with bold splashes of colour, as well as floor-to-ceiling windows that frame views of Adelaide's skyline and the surrounding area. The Wyndham Grand Adelaide will be the first Wyndham Grand in Australia and the wider Australasia region, joining an exclusive collection of nearly 50 Wyndham Grand hotels and resorts worldwide. In Australia, the hotel will add to Wyndham's rapidly expanding portfolio of brands consisting of almost 30 hotels and resorts, including locations in key cities such as Sydney, Melbourne, Perth, Brisbane, Gold Coast, Canberra and Darwin.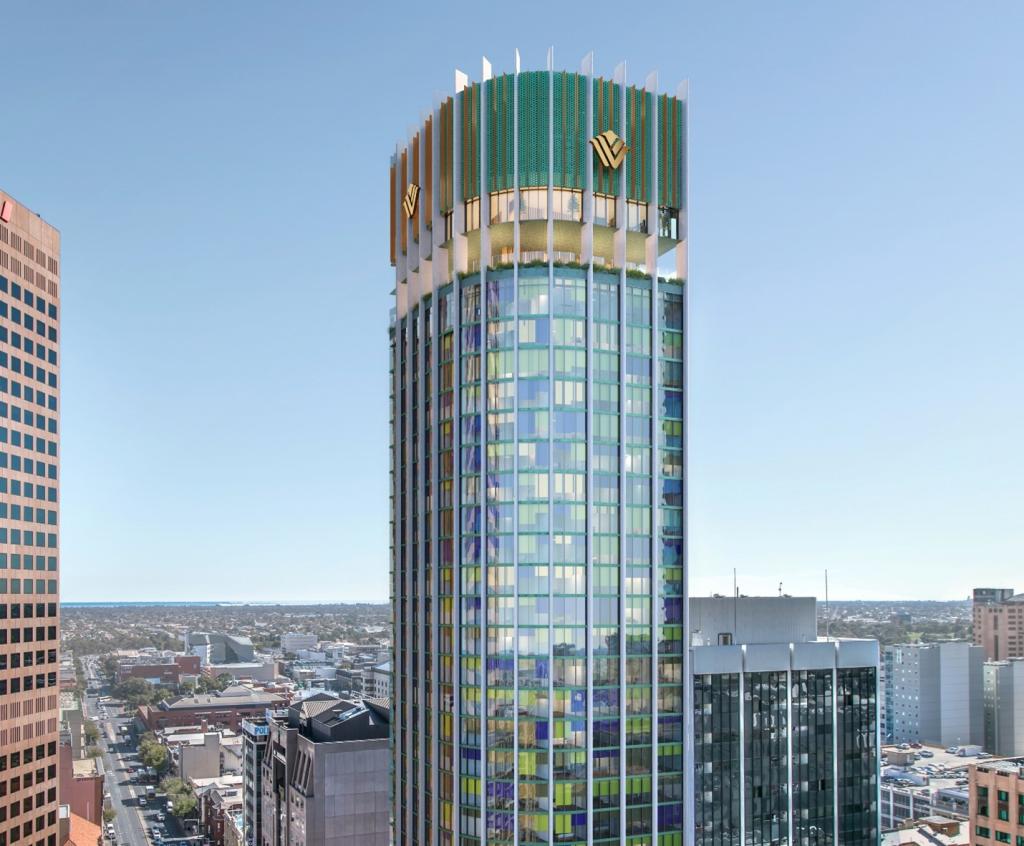 ---
Data metrics – latest performance insights from STR
Hotels in the Africa recorded their highest absolute occupancy level since Feb-2020 in latest data for Oct-2020. In comparison with Oct-2019, occupancy was down -56.3% to 28.6%, ADR declined -3.5% to USD101.71 and RevPAR fell -57.8% to USD29.08.
The Asia Pacific hotel industry reported its best performance levels in Oct-2020 since the first quarter of the year. The occupancy and RevPAR levels were the highest for any month in the region since January 2020, while the ADR level was the highest since Mar-2020. In comparison with Oct-2019, occupancy was down -23.2% to 54.1%, ADR declined -23.7% to USD74.08 and RevPAR fell -41.4% to USD40.07.
The Central and South America hotel industry reported its highest performance levels in Oct-2020 since the beginning of the pandemic with each of the three key performance metrics the highest for any month since Mar-2020. In comparison with Oct-2019, occupancy was down -52.7% to 29.0%, ADR declined -21.4% to USD66.68 and RevPAR fell -62.8% to USD19.36.
Reflecting the initial impact of a second lockdown, the hotel industry in Europe reported slight performance decreases from the prior month during Oct-2020. Each of the three key performance metrics were down from Sep-2020, and the occupancy level was the lowest since Jun-2020. In comparison with Oct-2019, occupancy was down -57.8% to 32.3%, ADR declined -26.4% to EUR84.91 and RevPAR fell -69.0% to EUR27.39.
Hotels in the Middle East recorded their highest absolute occupancy level since Feb-2020 in latest data for Oct-2020. In comparison with Oct-2019, occupancy was down -33.8% to 44.2%, ADR declined -23.2% to USD108.47 and RevPAR fell -49.2% to USD47.96.
---
News briefs – bitesize updates of latest industry news and developments
The new AC Hotel Orlando Downtown is planned to open its doors to guests on 12-Jan-2021 as the first lifestyle hotel in downtown Orlando and the first AC Hotel in the area. The full service property will house 180-rooms and is in a location that will appeal to both business and leisure travellers.
Accor is breaking geographical barriers by adding India and Turkey to its Middle East & Africa region. The newly expended region will now comprise of a portfolio of more than 84,000 rooms across 400 hotels. This regional expansion brings an increased pipeline of over 112 properties, scheduled to open in the coming 24 months, bringing the overall number of keys close to 110,000 rooms.
Ascend Hotels, a global portfolio of resort, boutique and historic hotels under the Choice Hotels International umbrella, has revealed RevPAR share gains of nearly 19 percentage points and average daily rate index gains of approximately 9 percentage points against local competitors. In fact, for the past six months, Ascend says it has significantly outperformed upscale soft brands and the segment overall in terms of year-over-year RevPAR change.
Hotel developer and operator Insignia Hospitality Group has confirmed the opening of the Courtyard by Marriott Houston I-10 West/Memorial. The 128-room hotel, located at 9444 Katy Freeway offers guests convenient access to the Memorial City Mall, City Centre and the Energy Corridor. The six-storey hotel features a fitness centre, a second-floor terrace with two fire pits, guest laundry and offers two meeting rooms with 3,487 square feet of meeting space.
Shaner Silver Spring Hotel, a partnership between Shaner Hotels and Paul Risk Construction, has confirmed the opening of the 107-room Fairfield Inn & Suites Harrisburg West/Mechanicsburg in Pa. Situated just off I-81 at 503 Winding Creek Boulevard, the five-storey hotel is near Hersheypark, Williams Grove Speedway, Dickinson College and Gettysburg National Military Park.
The new 180-room Hilton Garden Inn Camden Waterfront at 1 Penn Street will become the first hotel in Camden, NJ, in more than 50 years when it welcomes its first guests from 04-Dec-2020. The Camden Waterfront property marks the 900th Hilton Garden Inn to open since its founding in 1996. The property will meet a growing demand in the Camden market as the South Jersey city continues to rapidly grow as a hub of business and tourism activity. The hotel includes meetings and event spaces, indoor and outdoor dining, and other amenities.
Hotel Internet Services (HIS) has implemented of an advanced Wi-Fi network at Hotel Vin, Autograph Collection. As the first and only luxury boutique property in Grapevine, Texas, Hotel Vin boasts a respected wine programme, is connected to Harvest Hall, a European-style food and entertainment venue, and is steps away from the TEXRail Grapevine Main Street Station.
Hotel insolvencies caused by the COVID-19 pandemic are likely to increase in the United Kingdom through 2021 according to experts at a global webinar organised by HVS and AlixPartners, Bird & Bird and EP Magazine. Since the outbreak of the pandemic there have been relatively few insolvency situations in the UK's hotel sector. However, most speakers expected this to increase next year, while a poll of the 400+ executive delegates revealed that 77% expected levels of insolvencies to start rising in 2Q-3Q 2021.
Kontiki Expeditions has announced a new association with Small Luxury Hotels of the World, a collection of more than 520 independently owned exclusive hotels featuring award-winning spas, country houses, golf resorts, island retreats, city sanctuaries and game, wilderness lodges. It will be the first water-based member when it launches sustainable stays off the coast of Ecuador in May-2021 with the luxury yacht M/Y Kontiki Wayra.
Hyatt Hotels Corporation has announced an affiliate has entered into management agreement with R&F UK for a new Hyatt-branded hotel in London. The 203-room Park Hyatt London River Thames is expected to open in 2022 and will be located within R&F UK's Nine Elms development on the south bank of the river. Directly opposite Westminster on the south bank of London's famous river, the Nine Elms area has recently undergone significant regeneration and become a popular residential district.
The Rand Tower Hotel, Minneapolis, a Marriott Tribute Portfolio Hotel managed by hospitality specialist Oxford Hotels & Resorts, is due to open to guests on 02-Dec-2020. With its prime address on the corner of Sixth and Marquette in downtown Minneapolis, the 270 guestroom property will offer modern travellers a vibrant, story-rich experience in the meticulously restored Art Deco-era Rand Tower.