Hutton Brickyards rises on the New York waterfront
Hilton's Curio Collection hits 100 with new property on Navy Pier in Chicago.
New mobile camp offers front row seat to Africa's Great Migration
Hyatt toasts its 1000th property in California's Napa Valley… and there's more to come in 2021
Data metrics – latest performance insights from STR
News briefs – bitesize updates of latest industry news and developments
---
Hutton Brickyards rises on the New York waterfront
Perched on an expanse of uninterrupted waterfront, Hutton Brickyards is rising on the Kingston, new York waterfront with panoramic views of the Hudson River. The region's last architecturally intact brick manufactory, it sits upon 73 acres of rolling hills and lush meadows. Long after its former life it is now primed for its next chapter and rebirth in May-2021 as a rambling, imaginative new hotel, spa, restaurant and events retreat. A partnership between Salt Hotels and Karl Slovin, who purchased the Brickyards seven years ago, the location is being billed as a retreat detached from everyday stresses, which invites guests to experience a genuine sense of place. Its hotel will initially feature 31 guest cabins and suites, designed to optimise privacy and water views.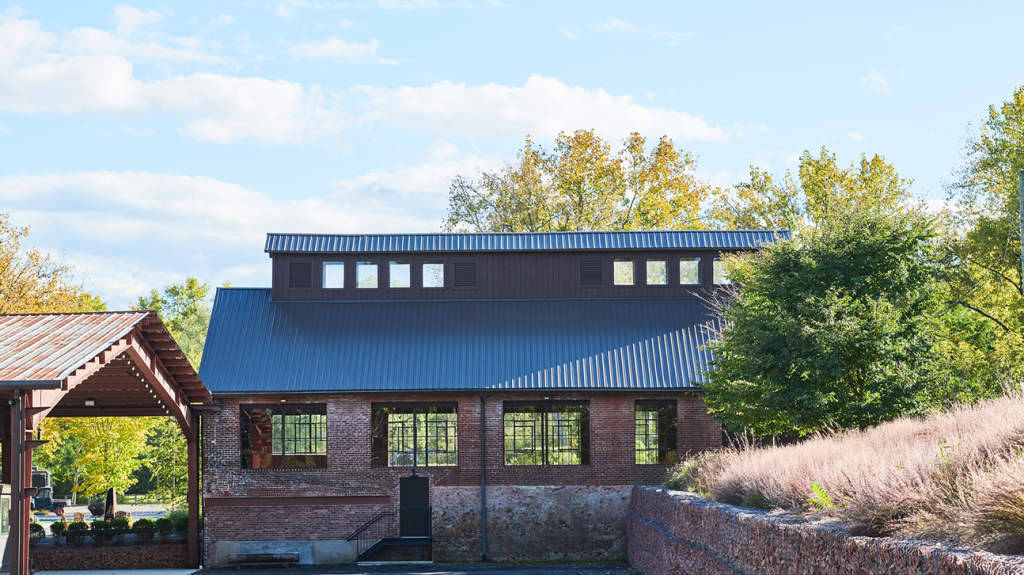 ---
Hilton's Curio Collection hits 100 with new property on Navy Pier in Chicago.
Hilton has seen its Curio Collection portfolio of one-of-a-kind hotels and resorts hit the 100 property milestone with a nautical new arrival in Chicago. Sable at Navy Pier is the first hotel to break ground and make waves on one of the Chicago's most iconic and historic landmarks, Navy Pier, offering sweeping, unparalleled views of Lake Michigan and the Chicago skyline. The name Sable is an homage to the historical US Navy vessel USS Sable whose homeport was Navy Pier, then a training centre for new recruits in the US Navy. With an innovative and historical design, the hotel features 223 guest rooms and suites with a nautical theme that incorporates the naval history of the city's pier, with weathered brass, ship building materials and the use of smooth curves to illustrate that of a ship's interior cabin, along with a colour palette of mixed neutrals which are highlighted by a spectrum of blues and blue-greens to pay homage to the lake. Each room boasts floor to ceiling windows with unparalleled lake and skyline views, along with corner room upgrades, serenity beds, and spacious living room areas. The angled surfaces of each room's window seat create a textured exterior that allows the ever-changing range of light, shadow, and colour of the lake to reflect within the space.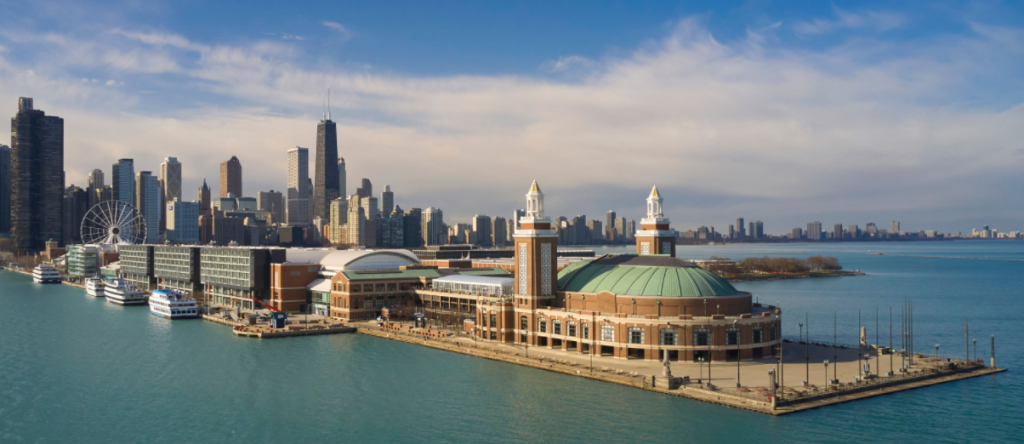 ---
New mobile camp offers front row seat to Africa's Great Migration
Mantis, a leading conservation-focused, hotel group with luxury hotels, eco-lodges, waterways and impact experiences located across the globe has announced its latest addition: the Siringit Migration Camp by Mantis, scheduled to open Sep-2021. The new mobile camp includes eight luxury guest tents (two of which can be inter-linked) as well as separate dining and lounge tents. The camp will move every few months to follow the migration route of wildlife within the Serengeti National Park and give guests a front row seat to an abundance of wildlife and one of the greatest, natural, seasonal wonders – the Great Migration. During the migration thousands of wildebeest and zebras flow from the northern to the southern plains, in a bid to follow the short rains every October and November, and then west and north after the long rains in April, May and June. The Siringit Migration Camp will offer total privacy in the middle of the remote African savannah and will be located in September and October in the Northern Serengeti, between December and March in the Southern Serengeti; and in May and June along the Western Corridor. Each of the locations has its own small airstrip for guest arrivals and departures.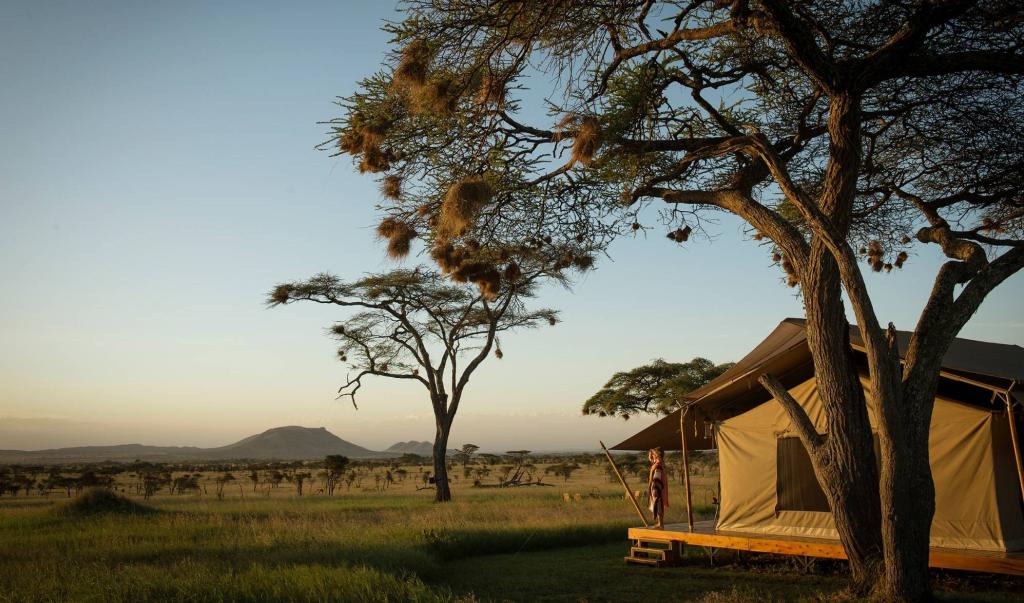 ---
Hyatt toasts its 1000th property in California's Napa Valley… and there's more to come in 2021
Hyatt Hotels Corporation has announced the official opening of its 1,000th worldwide hotel after the Alila Napa Valley in St Helena, California, USA, the brand's second property in the Americas, started welcoming guests. The 68-room adults-only restorative retreat is surrounded by the pristine Home Vineyards of the Beringer Estate and offers guests crafted luxury, innovative design, and bespoke experiences in one of the world's most famous wine regions. Hyatt plans significant further property openings in 2021. Further Allila properties include Alila Marea Beach Resort Encinitas (130 rooms) in Encinitas, California,USA, Alila Dalit Bay (152 rooms) in Sabah, Malaysia and Alila Hinu Bay (112 rooms) in Salalah, Oman. New luxury lifestyle Andaz hotels include Andaz Bali (149 rooms) in Bali, Indonesia, while the Destination by Hyatt collection of independent hotels, resorts and residences portfolio will be boosted by the Banyan Cay Resort & Golf (190 rooms) in West Palm Beach, Florida, USA; The Seabird Resort (226 rooms) in Oceanside, California, USA; The Shay (148 rooms) in Culver City, California, USA; and Sweetgrass Inn at Wild Dunes Resort (153 rooms) in Isle of Palms, South Carolina, USA. A new Grand Hyatt, the Grand Hyatt Kuwait (303 rooms) will debut in Kuwait City, Kuwait, while the Hyatt Centric Beale Street Memphis (227 rooms) will open in Memphis, Tennessee, USA. Additional Hyatt Centric hotels expected to open in destinations globally in 2021 include locations in Cambridge, England; Charlotte, North Carolina, USA; Denver, Colorado, USA; Dubai, UAE; Melbourne, Australia; Nashville, Tennessee, USA; Sacramento, California, USA; and Antiguo Cuscatlan, El Salvador. New Hyatt Regency properties arriving in 2021 include Hyatt Regency JFK at Resorts World New York (400 rooms) in New York, Hyatt Regency Koh Samui (139 rooms) in Koh Samui, Thailand, and Hyatt Regency Zurich Airport The Circle (255 rooms) in Zurich, Switzerland, while the reopening of the Park Hyatt Toronto (219 rooms) in Toronto, Ontario, Canada will be among the big stories for that brand.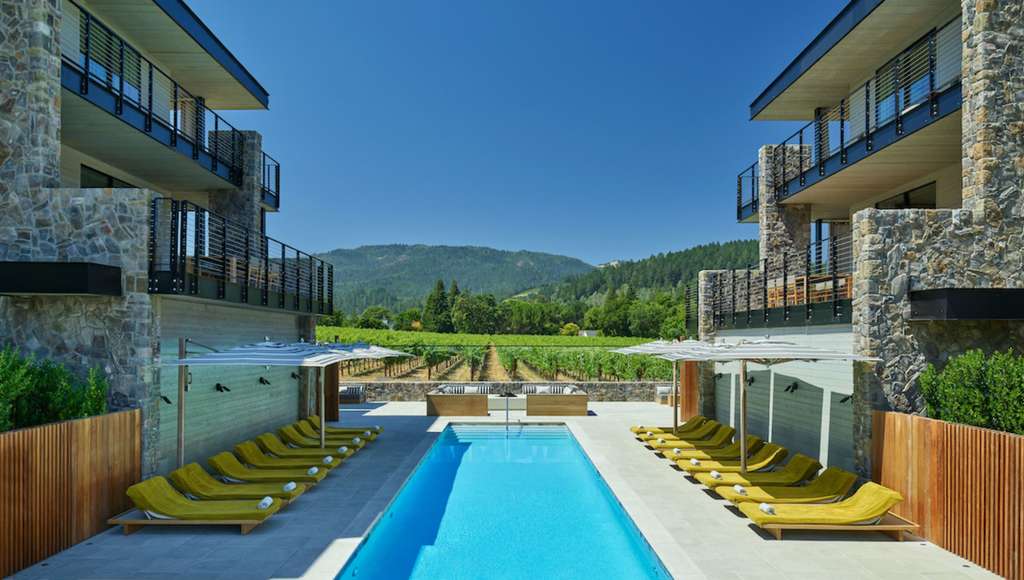 ---
Data metrics – latest performance insights from STR
Hotel occupancy in the United States of America reached its highest level in a year during the week ending 13-Mar-2021, a week where year-on-year performance percentage changes are now more favourable as comparisons have shifted to pandemic-affected weeks in 2020. In comparison with the same week last year, occupancy was down just 1.4% to 52.1%, ADR fell -14.5% to USD102.62 and RevPAR declined -15.8% to USD53.45. When indexed against 2019 levels, the US has recaptured between 70-75% of occupancy in recent weeks.
---
News briefs – bitesize updates of latest industry news and developments
Aleph Hospitality has signed contracts to take over the management of three Red Court Hotel properties which until now have been managed under its home grown Boma brand. The hotels comprise the centrally-located 148-room Boma Nairobi; the 58-room Boma Inn Nairobi, located at the Kenya Red Cross complex in Nairobi; and the 68-room Boma Inn Eldoret in the Rift Valley region of Kenya.
Alila Marea Beach Resort Encinitas has opened offering an accommodation of 114 guestrooms, nine studio rooms, five one-bedroom suites, and the Ponto and Grandview presidential suites. Developed by JMI Realty and Fenway Capital Advisors this is Alila's first new-build resort in the Americas and the third Alila property in the US and California. The luxury hotel joins the new Alila Napa Valley and Ventana Big Sur.
Bryte, a specialist in AI-powered sleep technology, is working to transform in-room wellness at luxury hotels through its Restorative Bed. The cutting-edge AI-powered bed offers dynamic, real-time technology that intuitively adjusts based on the individual's needs and preferences. Bryte has already partnered with luxury hotels to introduce the new bed, including Fairmont Scottsdale Princess, Carillon Miami Wellness Resort, Cavallo Point San Francisco, The London West Hollywood, Park Terrace Hotel on Bryant Park, and Rancho Valencia Resort & Spa.
Country Inn & Suites by Radisson, a leading upper midscale hotel brand, has opened its latest property in the heart of the US state of Georgia. The Country Inn & Suites by Radisson, Macon West is situated 20 minutes west of downtown Macon at the junction of Interstate 475 and state Highway 80,around 11 miles from Georgia Regional Airport (MCN). The newly constructed hotel features the brand's latest design featuring 67 guest rooms and suites with its location offering guests centrally located for Mercer University and Middle Georgia State University.
The new Delta Hotels by Marriott Virginia Beach Bayfront Suites, an all-suite, 295-room property, has opened on the shores of the Chesapeake Bay. The nine-storey hotel focuses on delivering the fundamentals of a good travel experience with efficiently designed one- and two-bedroom suites. The property has captured the spirit of Virginia Beach with allusions to nearby lighthouses and historical shipwrecks articulated in hotel corridors and public areas through maritime patterns, textures and artworks
Hotel Mariposa, a newly constructed luxury boutique property situated near some of the most popular attractions in Los Angeles, has deployed Wi-Fi technology solutions from Hotel Internet Services (HIS) to meet its guests technology needs. The agreement has seen the strategic installation of Ethernet cabling and Ruckus access point technology to deliver a high-performance and reliable Wi-Fi signal throughout all hotel areas.
Latest research from the Medallia Zingle messaging platform provides positive news for the hotel sector in the US. In its 'Return to Travel: Setting the Stage for the New Guest Experience' report 93% of Americans said that after the widespread adoption of a COVID-19 vaccine, they would be comfortable using public amenities made available at hotels, albeit 55% admitted that they will only do so if updates are made to keep them safe (i.e. capacity adjusted for social distancing, clear communication protocols).
Savoy Signature, a hotel operator in Madeira, an autonomous region of Portugal, has announced a brand-new partnership with NetJets, an operator and manager of private jet aircraft. This collaboration is designed to provide NetJets owners with exclusive discounts at the hotel, including free additional nights and premium service benefits.