Mövenpick Hotel Melbourne to open just months after sister property landed in Hobart
New additions to the luxury hotel space – Edition Hotels plans eight new properties across three continents by 2022
Meliá brings its INNSIDE by Meliá brand to Madrid, with more arrivals to follow in 2021
Radisson debuts its Individuals brand in the Baltics with Tallinn opening
Data metrics – latest performance insights from STR
News briefs – bitesize updates of latest industry news and developments
---
Mövenpick Hotel Melbourne to open just months after sister property landed in Hobart
Accor and Singapore-based Fragrance Group have confirmed that the new Mövenpick Hotel Melbourne will open to guests in May-2021, the second launch for the brand in Australia this year following the opening of a property in Hobart in Jan-2021. Situated at the meeting point of Melbourne's iconic Spencer and Bourke Streets in the CBD, the 172-room premium hotel will form the six-level podium of the 78-storey Elenberg Fraser architect-designed Premier Tower development. The property will house a contemporary design with boutique interiors, a dedicated cafe serving the brand's signature ice cream, an exotic blend of modern South East Asian cuisine at it's very own Miss Mi restaurant and bar, a daily Chocolate Hour and an assortment of other Mövenpick brand signature offerings, 25-metre swimming pool, sauna, well-equipped gynamsium, and a boardroom.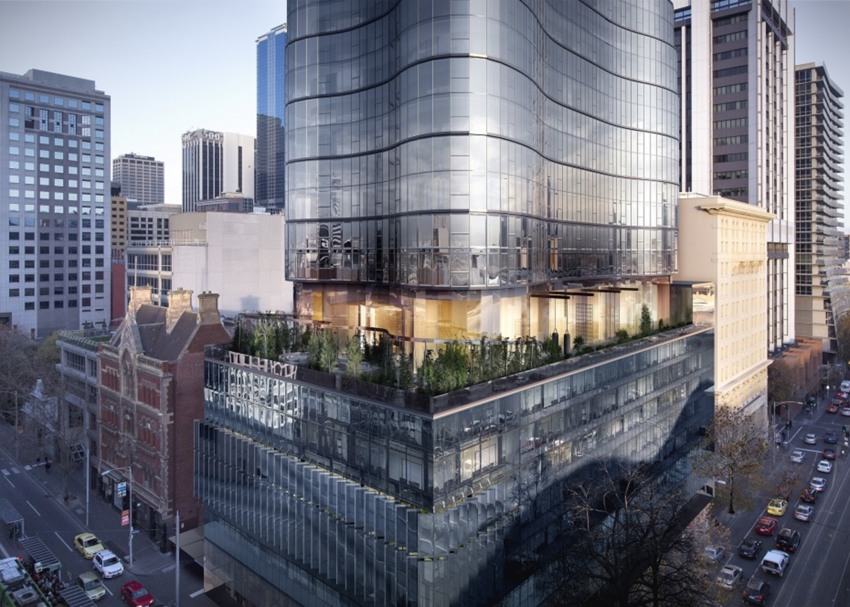 ---
New additions to the luxury hotel space – Edition Hotels plans eight new properties across three continents by 2022
Edition Hotels promises "an unexpected and refreshing collection of individualised, customised, one-of-a-kind hotels which redefines the codes of traditional luxury". With 11 hotels currently worldwide, it plans to almost double its offering by the end of 2022, initially confirming eight new brand arrivals with further expansion expected later in 2022. The eight new properties spread across three continents at sites in Rome, Madrid, Dubai, Reykjavik, Tampa, Doha, Mexico's Riviera Maya at Kanai and Edition's second property in Tokyo. The Reykjavik Edition is anticipated to launch in summer 2021, offering 253 guestrooms and suites in the historical, scenic heart of downtown Reykjavik by Old Harbour port. Following the successful launch of the first Japanese Edition hotel with The Tokyo Edition, Toranomon in late 2020, the opening of the Tokyo Edition, Ginza will further strengthen the brand's position in the Asian city. Due to open in late 2021, The Tokyo Edition, Ginza will be situated just off Chuo Street, one of the largest upscale entertainment and shopping destinations in the city and will include 86 guestrooms and suites. Also planned for opening in 2021 are the Rome Edition, the brand's first Italian property which will feature 95 guest rooms and suites, and the Dubai Edition, a 275 guestrooms and suites property located in downtown Dubai, opposite the world-famous Dubai Mall. Due to follow in 2022 are the 200-key Madrid Edition, set in a tranquil square surrounded by historic buildings near Puerta de Sol in the heart of the Spanish capital; the Tampa Edition, the fifth US Edition property, offering 172 guestrooms and suites within the new 56-acre Water Street Tampa neighborhood; the Riviera Maya Edition at Kanai, offering 180 guestrooms and suites situated within the luxurious Kanai development; and the Doha EDITION, with 200 guestrooms including 29 suites, located in Doha's central business district, West Bay in a tower that will also house 167 Edition branded residences.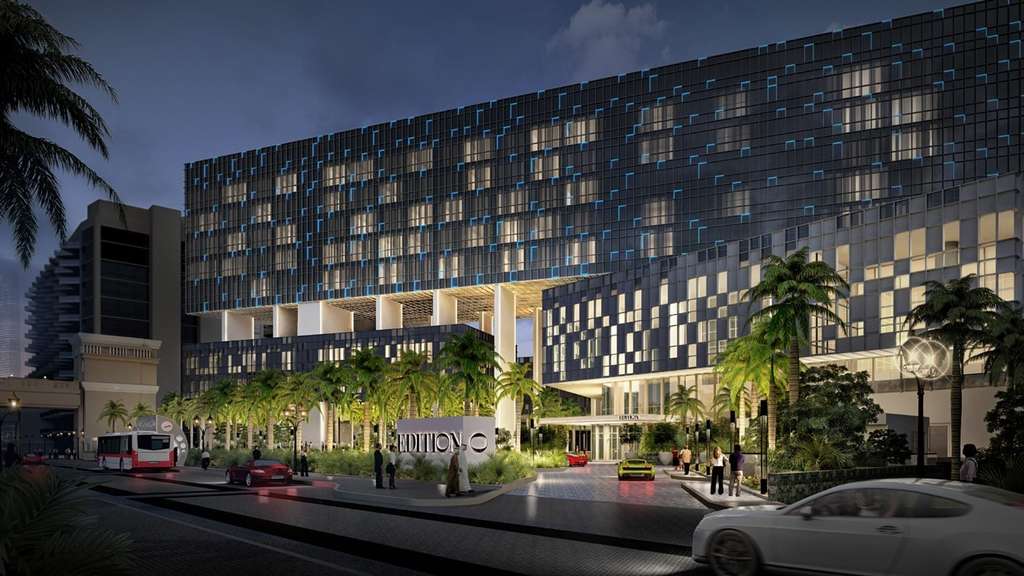 ---
Meliá brings its INNSIDE by Meliá brand to Madrid, with more arrivals to follow in 2021
Spanish hotel chain Meliá Hotels International will open its latest INNSIDE by Meliá property in Madrid this spring following the total renovation of the old TRYP Cibeles Hotel, located in one of the liveliest districts in the capital. The new 117-key hotel can be found just a few metres from Malasaña, one of the most unconventional and dynamic districts in Madrid. The property is housed in a historic building dating back to the 1920s, designed by Antonio Palacios Ramilo and renowned for its innovative nature. The building was inaugurated in 1923 as the Alfonso XIII hotel, and was always known as the Hotel Avenida. In recent years it was renamed the TRYP Cibeles hotel, and it will now be changing its name to Gran Via due to the fact that its façade is now part of the history of Madrid and one of its most popular streets. The INNSIDE by Meliá brand is expected to be the fastest-growing among the company's portfolio over the coming years as it prioritises sustainability and respect for the environment. There are already 33 INNSIDE by Meliá hotels open in Spain, Germany, the United Kingdom, France, Italy, the United States, Vietnam, China and Peru. Further new arrivals in 2021 will include new hotels in Amsterdam, Liverpool, Newcastle and Luxembourg.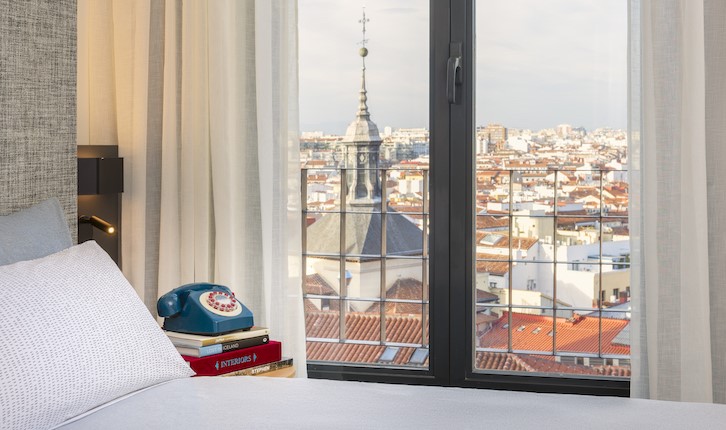 ---
Radisson debuts its Individuals brand in the Baltics with Tallinn opening
With an excellent location at the entrance to the Old Town, Radisson Hotel Group has confirmed the opening of Palace Hotel Tallinn, a member of Radisson Individuals. Built almost 100 years ago and respectfully renovated, this monument of national architectural heritage represents the first Radisson Individuals in the Baltic region. The property offers 79 rooms and suites, including a Presidential Suite stretching across 150 square metres which consists of a large studio with seating area for eight guests, a kitchen area with dining table for six, sauna, private office and meeting room. Originally built in 1937, the Palace Hotel Tallinn was designed by the Estonian architect, Elmar Lohk, known for 1930s architectural style combining functionalism with influences of the Chicago school and traditional art. It is located in the heart of Tallinn Old Town, steps away from Tallinn's Freedom Square, one of the most popular meeting places in the city bordering the Old Town.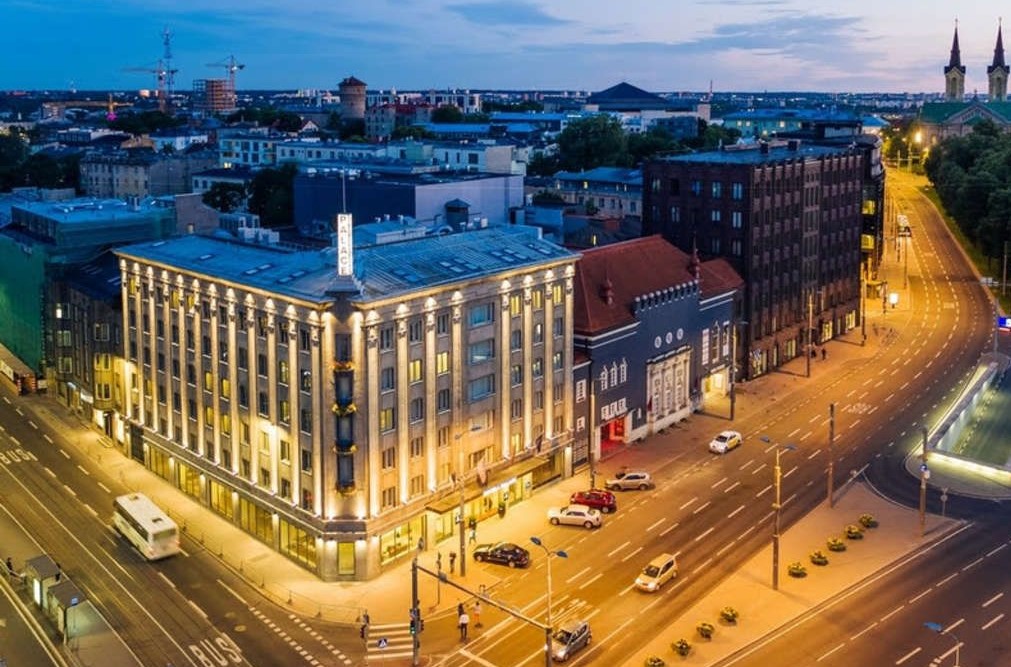 ---
Data metrics – latest performance insights from STR
Hotel occupancy in the United States of America (USA) remained flat from the previous week, while the country's ADR and RevPAR levels were its highest since the beginning of March 2020, according to latest weekly data through 03-Apr-2021. Occupancy levels rose to 57.9%, just one point below the pandemic peak reached two weeks prior, ADR was USD112.76 and RevPAR reached USD65.33, which represented 73.1% of the comparable 2019 level. Among the Top 25 Markets, Tampa (84.0%) and Miami (75.9%) experienced the highest occupancy levels. The lowest Top 25 occupancy levels came in Minneapolis (39.2%) and Boston (42.0%).
---
News briefs – bitesize updates of latest industry news and developments
The Association of Serviced Apartment Providers (ASAP) has acquired ASAP NL having been a partner of the Netherlands chapter since Oct-2017. The acquisition is a natural progression towards streamlining ASAP activities under one brand, to aid the understanding and awareness of the growing sector, globally, also driving common global standards.
The Baird/STR Hotel Stock Index dipped -0.2% in Mar-2021 to a level of 5,131. Year-to-date through the first three months of 2021, the stock index was up +12.2%. March produced stronger weekly occupancy levels supported by healthy leisure and spring break demand, but hotel stocks remained relatively flat in March and "underperformed their benchmarks as investors rotated into more defensive and value-oriented sectors," according to Michael Bellisario, senior hotel research analyst and director at Baird.
Santikos Collection and Airotel Group have launched a new hotel management company, Capital H, cementing a strategic alliance between the two groups who will jointly collaborate across a range of initiatives. Capital H will offer specialised services across all facets of the upscale hotel, resort and private club industry, appealing to business owners who are looking for leaner and innovational forms of hotel management to serve their needs. Its portfolio initially comprises 11 Greek hotels.
Nobis Hospitality Group will further expand its collection this summer with the opening of Concepció by Nobis in Palma de Mallorca, its first property outside of Scandinavia. Scheduled to open in Jun-2021 in a corner of Palma, where the Old Town meets the Santa Catalina district and the sea, the property will feature 31 guestrooms and suites.
The Forester, a Hyatt Place hotel developed by Janko Group and operated by Janko Hospitality has opened in Conway Business Park in Lake Forest, the first hotel to open in the North Shore suburb since 1929. The boutique business property has been inspired by the city of Lake Forest's motto, "Naturae et Scientiae Amor," which translates to ;Love of Science and Nature' and offers 94 rooms.
ProfitSword has launched a mobile app that integrates seamlessly with its business intelligence solutions to provide hoteliers with instant insight into key performance analytics from virtually any location. Designed to be fully compatible with the ProfitSword dashboard and database, the new mobile app functionality consists of a wide range of features that can be used to gain an accurate analysis of the current business environment as well as upcoming opportunities or risks.
The Small Luxury Hotels of the World portfolio of boutique properties will be further expanded in 2Q 2021 with new openings in Ibiza, Spain and Venice, Italy. The La Torre Del Canónigo will open in the Spanish Balearic islands at the end of Apr-2021, offering 25-rooms located across three historical buildings just 5 minutes' walk from Ibiza's bustling centre. Meanwhile, Ca' di Dio will open in Venice in Jun-2021, featuring 66-rooms, including 57 suites, layered over three floors in a Venetian palace, parts of which date back to 1272.
Vrbo, an Expedia Group company, has refined its Premier status programme for holiday rental owners and property managers to serve them at an account level across all listings, as well as to provide enhanced benefits. Vrbo's Premier Host programme, formerly known as Premier Partner, recognises and rewards partners who consistently go above and beyond for guests.