Primus Sydney to become Australia's first Kimpton Hotel from Oct-2021
The James Hotel is reborn as the ModernHaus SoHo and draws heavily on the art heritage of its Manhattan neighbourhood
Canada's hotel construction ends 1Q 2021 down double-digits with 259 projects and 35,432 rooms in the pipeline
Meliá Hotels International continues its strategic growth in China as second lifestyle INNSiDE by Meliá brand property is confirmed
Data metrics – latest performance insights from STR
News briefs – bitesize updates of latest industry news and developments
---
Primus Sydney to become Australia's first Kimpton Hotel from Oct-2021
IHG's boutique luxury brand Kimpton Hotels & Restaurants will finally arrive in Australia in 2021 hving grown rapidly around other parts of the world in recent years. IHG Hotels & Resorts and Pro-invest Group have confirmed plans to convert and reposition Sydney's exiting Primus Hotel as the Kimpton Sydney, debuting in Oct-2021 with 172 unique design led rooms and suites, a rooftop swimming pool, and with conference and event spaces bathed in natural daylight. As a heritage-listed 1930s Art Deco revival of inter-war period architecture, and a history as the former Sydney Water Board Building, IHG says the Primus Sydney property "almost sings with Kimpton personality". It has bold design, iconic red columns and boutique luxury personality which will remain and embody the brand as part of a revamp that will see the renovation of the lobby, guest rooms and F&B for the reflagging. Kimpton sits apart from the stereotypical CBD luxury hotel mould, and the trendy midtown precinct location of the Sydney hotel "is the perfect fit for Kimpton's guest profile," says IHG, with the State Theatre and Capitol Theatre both a stone's throw away, along with the heritage-listed QVB retail precinct, performing arts centres and International Convention Centre. The Kimpton brand has been growing rapidly around the world over recent years, with 73 Kimpton Hotels now open globally.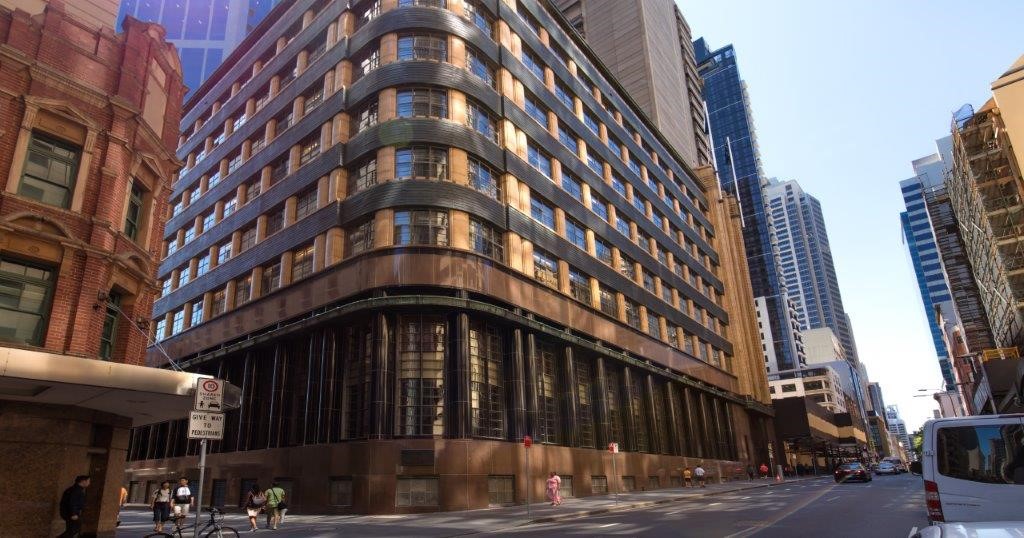 ---
The James Hotel is reborn as the ModernHaus SoHo and draws heavily on the art heritage of its Manhattan neighbourhood
The former James Hotel in New York City closed in Mar-2000, but has emerged just over a year later transformed into the ModernHaus SoHo as owner Thor Equities Group has completed a modernisation that has been inspired by the Bauhaus art movement of the beginning of the 20th century. The 114-room property marks the debut of the first-ever hospitality brand from Thor Equities Group, and has been developed with a goal to "create a communal living room and gathering point in SoHo for New Yorkers and visitors alike," according to the group's director, Jack J Sitt. The property features an extensive modern and contemporary art collection with pieces from some of the world's foremost names, 11,000 square feet of outdoor space, and a signature restaurant from Michelin-starred chef George Mendes – with a fully retractable glass roof that allows for al fresco dining in the warmer months and indoor dining on colder days. Each guest room features panoramic city views with an abundance of natural light, accented by reclaimed wood floors and vibrant artwork. A total of ten different room categories are available, including five suites, for all guest types.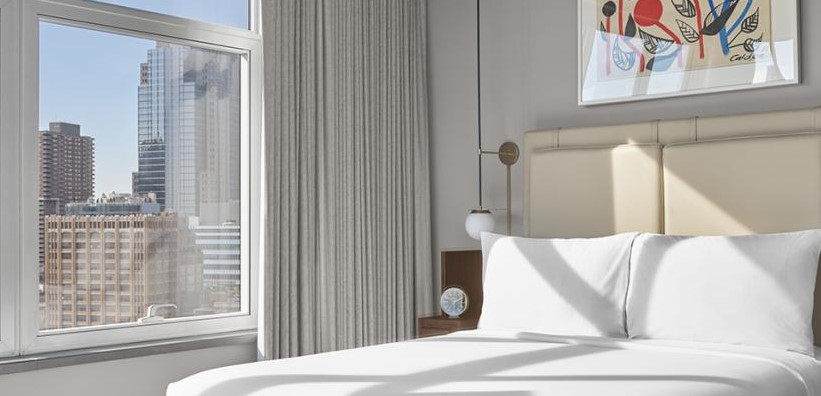 ---
Canada's hotel construction ends 1Q 2021 down double-digits with 259 projects and 35,432 rooms in the pipeline
As at the close of the first quarter of 2021, Canada's hotel construction pipeline stood at 259 projects/35,432 rooms, according to latest research from Lodging Econometrics (LE). The construction pipeline in Canada is down 15% by projects and 12% by rooms, year-over-year (YOY). However, compared to pre-pandemic totals at the end of Q1 2019, Canada is down a mere 2% by projects and up 7% by rooms. Canada's lodging industry has been hard-hit by the drop in leisure travel, largely due to stay-at-home orders and restrictions barring inter-provincial travel. Currently, the country is experiencing a high level of positive cases and domestic and international travel remains limited. The LE data shows that at the end of 1Q 2021, projects under construction stood at 78 projects/9,887 rooms. Meanwhile, projects scheduled to start construction in the next 12 months were 74 projects/8,312 rooms, and projects in the early planning stage hit a peak for the country in 1Q with 107 projects/17,233 rooms, up 4% by projects and 8% by rooms year-over-year (YOY). New project announcements surpassed the totals for each of the previous four quarters in 2020, to end the period with 27 projects/4,628 rooms. Additionally, conversions reached a cyclical peak during the quarter with 60 projects/6,768 rooms. Ontario continues to lead Canada's construction pipeline with 144 projects/19,399 rooms and accounts for 56% of the projects and 55% of the rooms in Canada's total pipeline, ahead of British Columbia (39 projects/5,738 rooms), then Quebec (28 projects/3,857 rooms) and Alberta (23 projects/3,788 rooms). The top five cities with the largest construction pipelines are Toronto, Montreal, Niagara Falls, Vancouver and Ottawa, while the top franchise companies are Marriott International, Hilton Worldwide and InterContinental Hotels Group (IHG).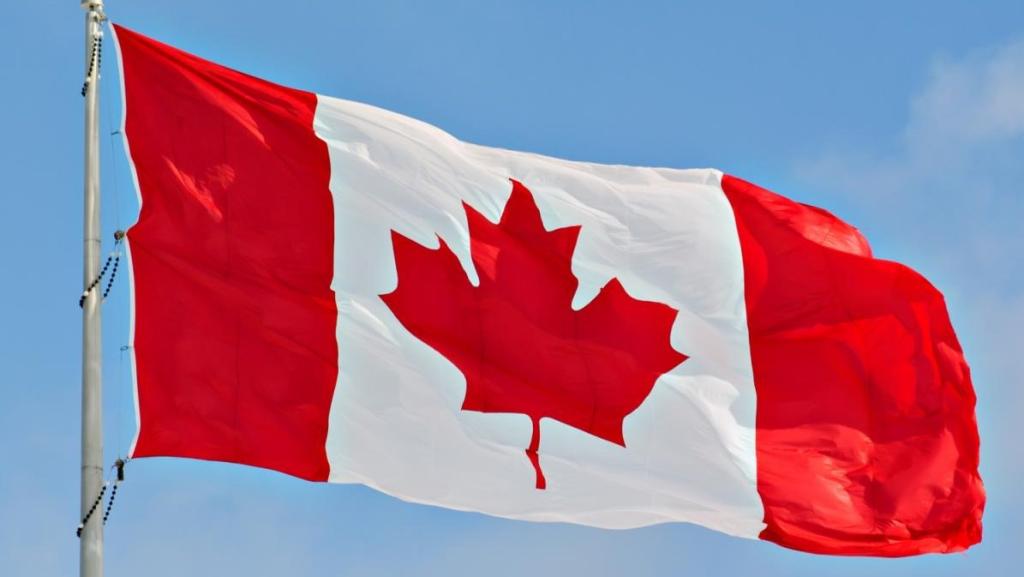 ---
Meliá Hotels International continues its strategic growth in China as second lifestyle INNSiDE by Meliá brand property is confirmed
Meliá Hotels International continues its strategic growth in China after confirming plans last month for the opening of the INNSiDE by Meliá Qujiang Xian, the group's third hotel in Xi'an, and the second hotel in China under its lifestyle INNSiDE by Meliá brand. Due to open by 2025, the new property will feature more than 200 rooms with what are described as "eco-friendly elements" and spaces designed to support the needs of both leisure and business travellers. Xi'an has a history of more than 3,000 years. It is also the political, economic, and cultural center of Northwest China. The property will be located in Qujiang New District, the cultural centre of the city, and a popular area for residential property growth in the city. The new INNSiDE by Meliá hotel will complement the existing Gran Meliá Xi'an, flagship luxury hotel next to Tang Paradise, and the pipeline hotel Meliá Qinhan New Town, an urban resort located in the Xixian New Area of the city. The signing boosts Meliá footprint in China to 12 properties (6 operating hotels and 6 in the pipeline in Shanghai, Xi'an, Chengdu, Jinan, Zhengzhou, Chongqing, Inner Mongolia, and Guangxi).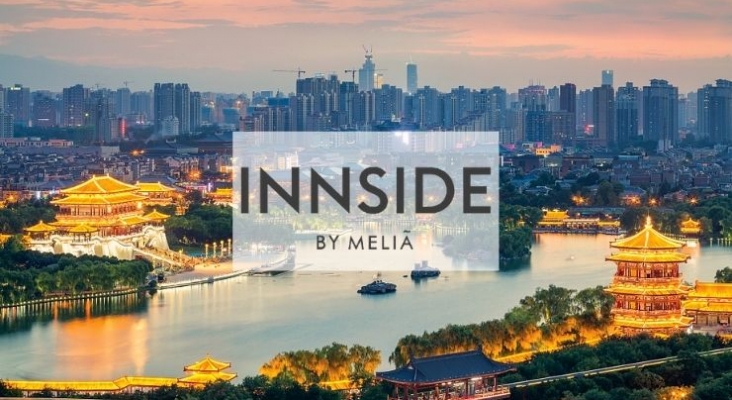 ---
Data metrics – latest performance insights from STR
Hotel performance in the United Kingdom in the first quarter of 2021 was relatively similar to the last quarter in 2020, reports STR. Restrictions on travel and hospitality has kept occupancies low with limited opportunity for hotels to push room rates higher. Hotels in the country though are set to reopen on 17-May-2021 with an expectation that domestic leisure travel restarts and some events can start with limited in-person attendance.
Hotel occupancy in the United States of America (USA) remained relatively flat in the last week of Apr-2021 when compared with the previous week. While the overall data for the week ending 01-May-2021 was stagnant, weekend occupancy rose modestly and came in above 70% for the fourth straight week. However, the Top 25 Markets showed a lower occupancy level in aggregate with more properties reopening on top of lower demand. The data for the week shows an occupancy of 57.1%, ADR of USD108.80 and RevPAR of USD62.13. Among the Top 25 Markets, Tampa (72.4%) and Miami (70.8%) experienced the highest occupancy levels, while Boston (40.6%) and Minneapolis (41.4%) came in the lowest.
---
News briefs – bitesize updates of latest industry news and developments
The new 125-room Aemilia Hotel, situated in the heart of the Italian city of Bologna, has installed the BeyondTV GuestCast system to meet the growing industry demands for personalised in-room entertainment. The property is able to offer instant compatibility with thousands of mobile-based streaming apps.
BookingPal, the software technology solutions provider for vacation rental property managers and owners, has entered into a partnership with exclusive property listing site Plum Guide as the latter becomes one of its first channel partners to access the company's Channel API. Using the API, Plum Guide can access all property rates and availability data in real-time across more than 80 property management software integrations.
Host Hotels & Resorts has acquired the fee simple interest in the 444-room Four Seasons Resort Orlando at Walt Disney World Resort for approximately USD610 million. The property sits on a 289 acre site within the Walt Disney World Resort offer and complimentary transport to all four Walt Disney World theme parks. In 2019, the property generated RevPAR of USD561, Total RevPAR of USD923 and EBITDA/key of USD81,500, which represents 90% growth since 2016.
US hotel owner-operator MCR has acquired the as acquired the 114-room Homewood Suites by Hilton Dallas/Allen property. The all-suite hotel is in the growing Allen suburb just 30 minutes from downtown Dallas in a location on Route 75 that is a short drive to the offices of Peloton, Samsung, Transamerica, Experian, NETSCOUT, WatchGuard Video and other corporates.
Haute Retreats has added a new curated selection of luxury villas across the Greek islands to its portfolio which all provide privacy and seclusion. These include the seven-suite Villa Anthea and three-bedroom Villa Apollon in Mykonos; the three building Villa Verina in Sifnos; and the Villa Cecile, a short drive from the cosmopolitan town of Elounda, in Crete.
The Mandarin Oriental, Bodrum, nestled among the greenery of Bodrum Peninsula's Paradise Bay, is debuting two new eating establishments this summer. These comprise the steakhouse concept Atelier Di Carne and Hakkasan, a blend of authentic Cantonese recipes with contemporary influences. The chic waterfront resort property has rapidly built a reputation not only for luxury and service excellence, but gastronomic innovation across its restaurants and bars as well.
Pursuit has announced the development of a new wilderness-inspired hotel located in the globally renowned Canadian mountain town of Jasper, expanding its portfolio of iconic experiences, attractions and accommodation within Jasper National Park. The new hotel is due to open in Jun-2022, featuring 88 guest rooms with kitchenettes and expanded patios. It will be located at the edge of town with 27 rooms from the neighbouring Marmot Lodge being transformed into staff accommodation to support the new hotel.
The Six Senses Zighy Bay in Oman has come up with the perfect guilt-free solution for travellers who want to get away but are also conscious of its impact on the environment. Sustainability is already very much embedded throughout the all-villa resort, but it has now partnered with Co2nsensus, a British company that works on measuring and offsetting the carbon emissions produced from guest stays. After calculating the amount of carbon produced per guest per night, the resort has pledged to donate USD10 per room night to a Wind Power plant-based in Balıkesir, Turkey, at no additional cost to the traveller.
US rural accommodation specialist Yonder has launched a new collection in the UK. The travel platform invites people to reconnect with the natural world offering nature based accommodation focus. The UK collection features 5000, and growing, accommodation choices across the country aiming to tap into the increasing interest in rural holidays, including countryside farmstays, cottages and glamping locations.