Grand Swiss-Belhotel Waterfront Seef opens its doors in the heart of Bahrain
St Regis Dubai, The Palm brings a balance of local influences and modern glamour to Dubai
Meliá Hotels International expands its franchise operations under Affiliated by Meliá quality standard
Premier Inn targets addition of 2,500 new rooms in Dublin
Data metrics – latest performance insights from STR
News briefs – bitesize updates of latest industry news and developments
---
Grand Swiss-Belhotel Waterfront Seef opens its doors in the heart of Bahrain
Expanding its presence in the Middle East, Swiss-Belhotel International has announced the opening of its first 5-star hotel in the region – the Grand Swiss-Belhotel Waterfront, Seef, Bahrain. Centrally located on the sea banks of the upscale Block 346, also known as Sea Front, in Al Seef district in Bahrain, the property is around 12.5 kilometres from Bahrain International Airport, and is situated between the picturesque Al Reef Island and Water Garden City overlooking the Arabian Gulf. It features 193 rooms and suites, and six well-appointed chalets. The accommodation choices range from Superior Rooms to Deluxe Rooms, Executive Suites, The G Club Balcony Rooms and Suites, up to the 16th-floor Suites and Chalets.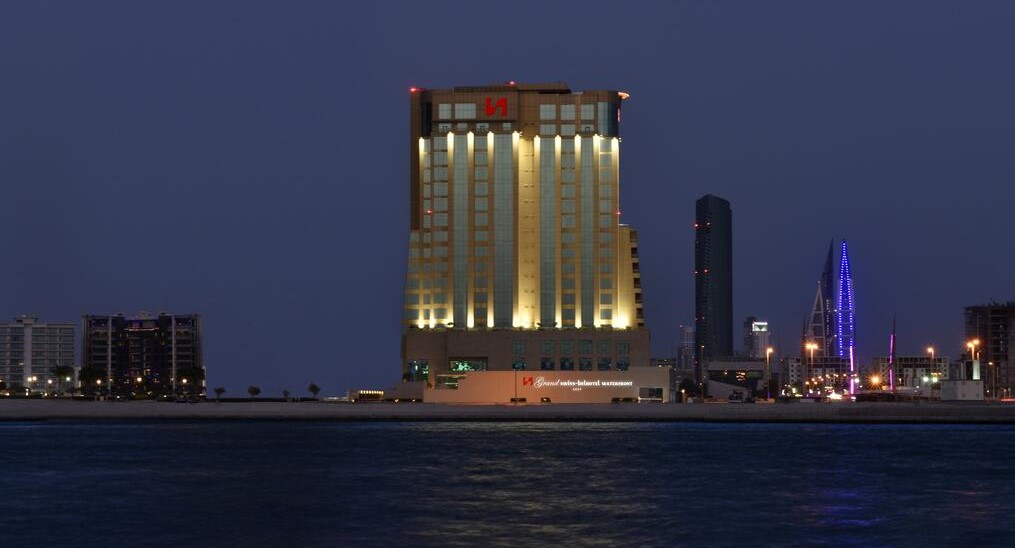 ---
St Regis Dubai, The Palm brings a balance of local influences and modern glamour to Dubai
St Regis Hotels & Resorts has confirmed the debut of the St Regis Dubai, The Palm a property that aims to balance local influences with the modern glamour and visionary spirit expected of the Marriott International brand. Its décor and contemporary interiors are accentuated with bespoke elements such as the hotel's grand staircase, which is embellished with gold detailing that encircles an exquisite chandelier. Inspired by the Arabian palm tree, the chandelier is gilded with shimmering crystals that gracefully illuminate the ground floor of the hotel. The intimate lobby features plush lounge areas and a tucked-away library lit by an artful fireplace, while the 264 guestrooms and 26 elegant suites offer expansive views of Palm Jumeirah, the Arabian Gulf and the Dubai skyline through floor-to-ceiling windows. The property occupies the first 18 floors of The Palm Tower, a stunning new 52-storey landmark development connected to the Nakheel Mall.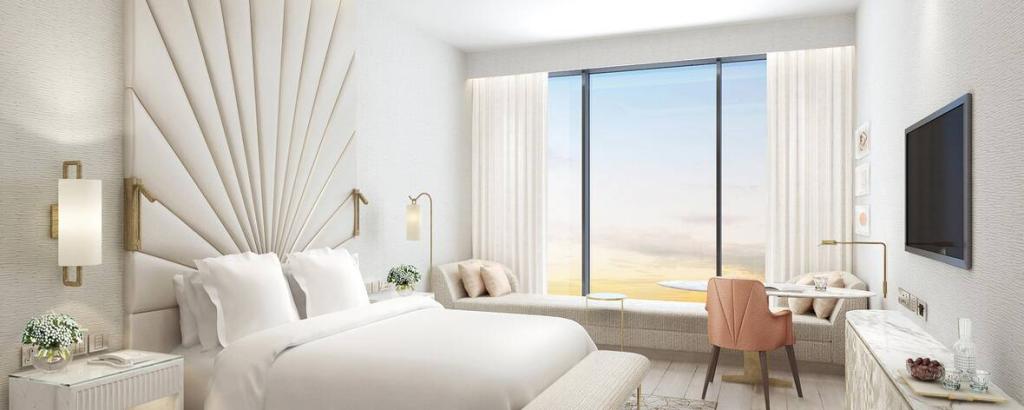 ---
Meliá Hotels International expands its franchise operations under Affiliated by Meliá quality standard
Meliá Hotels International has announced the addition of two new hotels in the Greek islands which will operate as Affiliated by Meliá properties, a new quality standard under which Meliá has relaunched its franchise operations. On the island of Crete, near the city of Heraklion, the Blue Sea Beach Hotel will begin operating as an Affiliated by Meliá hotel in 2022. It is a five-star beachfront resort with 226 rooms and suites, including suites with their own private pool. With large outdoor spaces, the hotel facilities also include outdoor pools, an indoor pool, a gym, a spa, and two restaurants and several bars. Meanwhile, on the island of Rhodes, the current Cosmopolitan Hotel will become an Affiliated by Meliá hotel this May. This all-inclusive four-star hotel has a privileged location on the Ixia coast, a few kilometres from the top tourist attractions in Rhodes. The hotel offers 377 rooms with views of the sea or the extensive gardens, and its facilities include two restaurants, several bars, two outdoor swimming pools, tennis courts, a gym and a spa. Additionally, in Crete, the current Marina Beach will begin to operate under the Sol by Meliá brand in 2022. Located alongside the sea, this four-star hotel has 396 rooms, most of which were renovated in 2019. The hotel also has a conference and events centre with capacity for up to 310 people, which makes it a popular option for the MICE segment.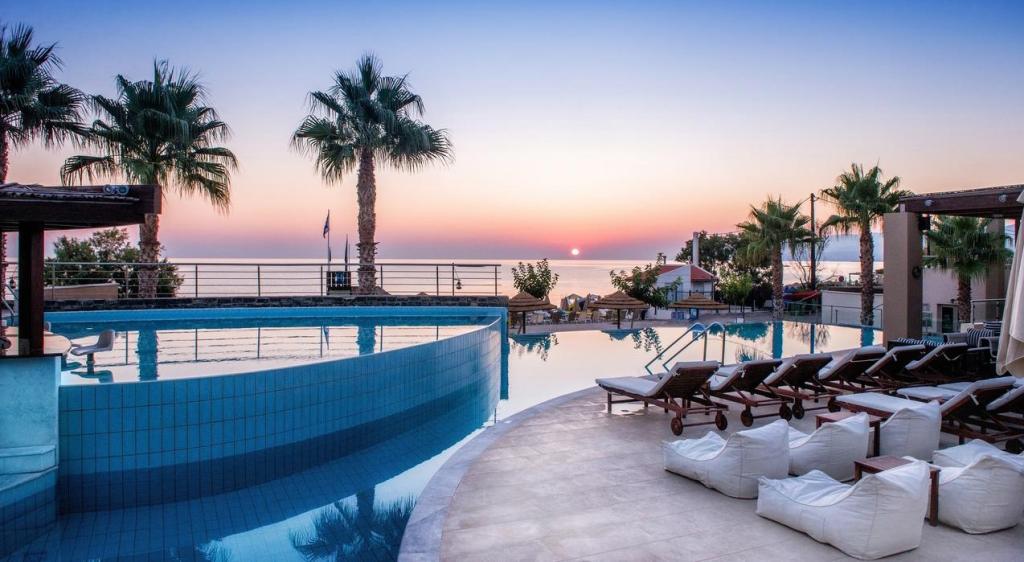 ---
Premier Inn targets addition of 2,500 new rooms in Dublin
Whitbread, the owner of Premier Inn, is pressing on with its expansion plans in Dublin city centre with three of its five pipeline hotels currently under construction. The company is targeting 2,500 Premier Inn hotel rooms in Dublin as it responds to what it describes as "a recognised undersupply of branded budget hotel accommodation in the city". A 97-bedroom Premier Inn on South Great George's Street will be the first of Premier Inn's city centre hotels to open when it welcomes guests this autumn. New Premier Inn hotels are also planned on Gloucester Street (113-bedrooms) and Newmarket (151-bedrooms) in the city in 2022 and 2023 respectively. Other secured locations in Dublin city centre include a flagship 262-bedroom docklands hotel at Castleforbes, with developer Glenveagh, and a 206-bedroom freehold development at Jervis Street. A 187-bedroom Premier Inn hotel at Morrison Quay in Cork is also planned.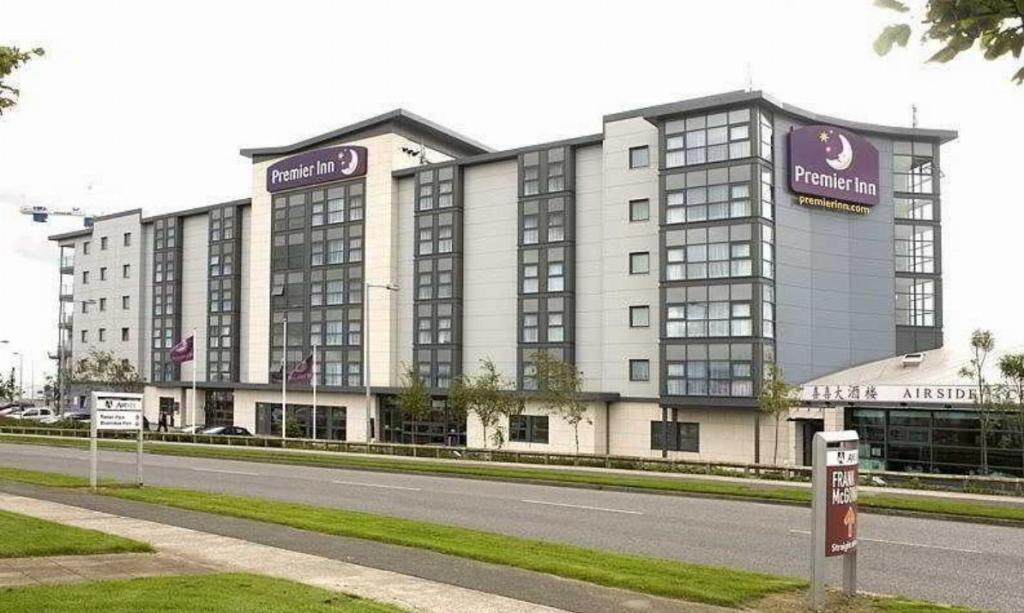 ---
Data metrics – latest performance insights from STR
The Middle East reported Ramadan hotel occupancy levels that were improved from last year and only slightly below the 2019 comparable. The region's highest Ramadan occupancy level (53.1%) came during the week commencing 10-May-2021. Key Middle East markets have also showed continued week-to-week performance improvement due to Ramadan and Eid al-Fitr, according to STR data. During that same week, Sharjah (67.2%), Doha Centre (65.5%), Abu Dhabi (63.6%) and Al Khobar (63.5%) experienced the highest occupancy levels in the region. Jeddah (58.6%) and Dubai (59.7%) also showed continued week-to-week performance improvement.
---
News briefs – bitesize updates of latest industry news and developments
The midscale avid brand from IHG Hotels & Resorts continues its expansion with the opening of its 37th property, the avid hotel Fort Worth – Fossil Creek. The property is located at I35 & Fossil Creek, just minutes from Stockyards and Fort Worth Downtown, 9 miles from Fort Worth Convention Centre and just 1.2 miles from BNSF Railway.
Benchmark has announced the addition of Bermuda's Cambridge Beaches Resort & Spa to its international collection of resorts, hotels, and conference centres, the 90-year-old resort becoming the first property the management group will operate in the British territory. Located on Bermuda's West End, it spans a private 20-acre peninsula surrounded by the Atlantic Ocean and Mangrove Bay and is home to 86 cottage-style suites.
The COVID-19 pandemic has influenced traveller habits and in the UK has seen a rise in interest in outdoor stays, especially 'glamping', a portmanteau of 'glamorous' and 'camping' and a style of camping with amenities and, in some cases, resort-style services. According to Champneys, google searches for 'glamping' in the UK are currently seven times higher than they were at the end of 2020. The research shows a steady increase in search volume for 'glamping' in 2021, with a +45% increase since the last week of Apr-2021.
Private equity-backed holiday operator Lakeshore Leisure Group has secured planning approval to develop Clawford Lakes, an 80-acre property in Devon, UK, comprising of 17 man-made fishing and recreation lakes and 24 self-catering units, as well as a large bar and restaurant. Work will now commence on a major redevelopment which will include the build of 144 luxury lodges, 13 bespoke angling pods, seven unique luxury cocoons, nine floating lodges, and a Scandinavian-inspired spa with swimming pool and treatment rooms.
Hotelbeds has entered into a strategic partnership Réside Études Group, an expert in investment property in France. Through this deal, Hotelbeds will expand its hotel offering in the country by adding three of the group's five brands to its portfolio: Séjours & Affaires Apparthotel (tourist and business residences), Residhome Apparthotel (tourist and business residences with business areas) and Relais Spa (tourist residences with business, well-being and relaxation areas).
Marriott International has made its debut in Nigeria with the opening of the Lagos Marriott Hotel Ikeja. The property offers 206 guestrooms and 44 suites each with expansive views of the city. The guestrooms are designed with contemporary décor and intuitive in-room amenities, while an event space can cater to small and large-scale gatherings with 1,380 square metres of space, including the largest ballroom in Ikeja, the capital of Lagos State.
MGM Resorts has launched a new mobile ordering system that permits guests at its properties on the Las Vegas Strip the ability to food or drink directly from any location within a hotel, including from poolside lounger. The system is currently available at select properties with full accessibility anticipated for all Las Vegas properties by Jun-2021.
Radisson Hotel Group will bring its Radisson Individuals brand to Scotland after signing-up the River Ness Hotel to the independent marque. The property, located on the banks of the eponymous river in Inverness is set to open in the third quarter of this year and will comprise 76 rooms which feature an authentic Scottish design, with dark wooden floors and walls, and modern marble bathrooms.