Hyatt opens Hyatt Regency Tokyo Bay following renovation
ibis expands its UK portfolio with three new property openings
Fairfield by Marriott makes its brand debut in Vietnam with opening in southern province of Binh Duong
IHG Launches dual-branded EVEN Hotel and Staybridge Suites property in Minnesota
Radisson Blu brings international hospitality to China's Changyuan, Henan province
Data metrics – latest performance insights from STR
News briefs – bitesize updates of latest industry news and developments
---
Hyatt opens Hyatt Regency Tokyo Bay following renovation
Hyatt Hotels Corporation has announced the opening of Hyatt Regency Tokyo Bay. The newly renovated urban resort is located in Urayasu city in the Chiba Prefecture and offers panoramic views of Tokyo Bay. It is close to premier attractions such as Tokyo Disney Resort, the entertainment and shopping district of Odaiba, and Makuhari Messe, one of Japan's largest convention centres, approximately 30 minutes by train or car from central Tokyo. The property features 350 guestrooms, including 10 spacious suites starting at 54 square meters to 161 square meters and 40 club rooms on the ninth floor and above. The Regency Club lounge, located on the ground floor, has a garden view and offers exclusive experiences for guests staying in a suite or club rooms. Many guestrooms have ocean views with some offering a spacious terrace. The Hyatt Regency Tokyo Bay is the eighth Hyatt Regency branded hotel in Japan as the hotelier strategically grows its presence across the country from major cities to resort destinations, including in Tokyo, Osaka, Yokohama, Kyoto, Hakone, and Okinawa.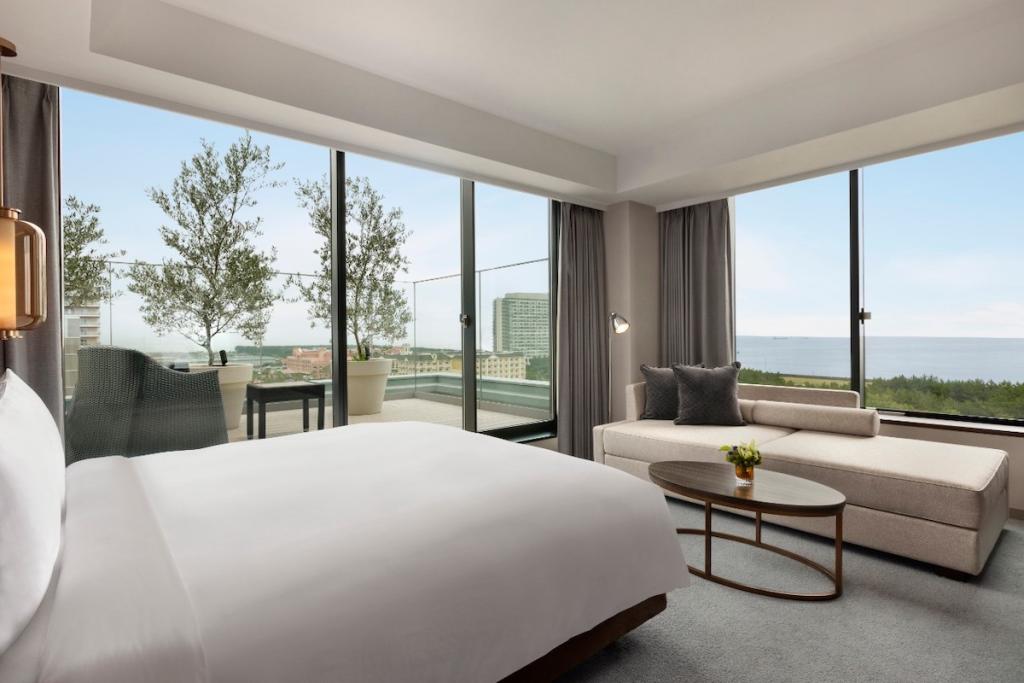 ---
ibis expands its UK portfolio with three new property openings
Accor's ibis brand is continuing its UK growth with three new summer openings to support the expected return of office working and growing demand for domestic staycations. The first of these is the ibis Styles Bournemouth, Accor's 30th ibis Styles hotel in the UK, as well as the UK's first ice cream themed hotel, with a creative interior design that tells a story through the design evoking memories of childhood visits to the seaside. The 76-room hotel opened in Jun-2021 and has been designed with a bold palette of ice cream shades and houses its very own ice cream station. Bedrooms come in three styles: Mint Choc Chip, Tutti Frutti, and Very Berry, whilst 'hundreds-and-thousands' scattered corridor carpets and waves of colour mimicking sundae swirls of the syrup can be found throughout. This week, it has been followed by the opening of the ibis Styles London Seven Kings, a botanical themed, eco-hotel inspired by a nearby park, while later this month the ibis London Sutton Point will also join its offering. The latter, a stylish new economy hotel will offer 99 brand new plaza concept rooms with a simplified and functional design and soundproofing to ensure guests get a good night's sleep.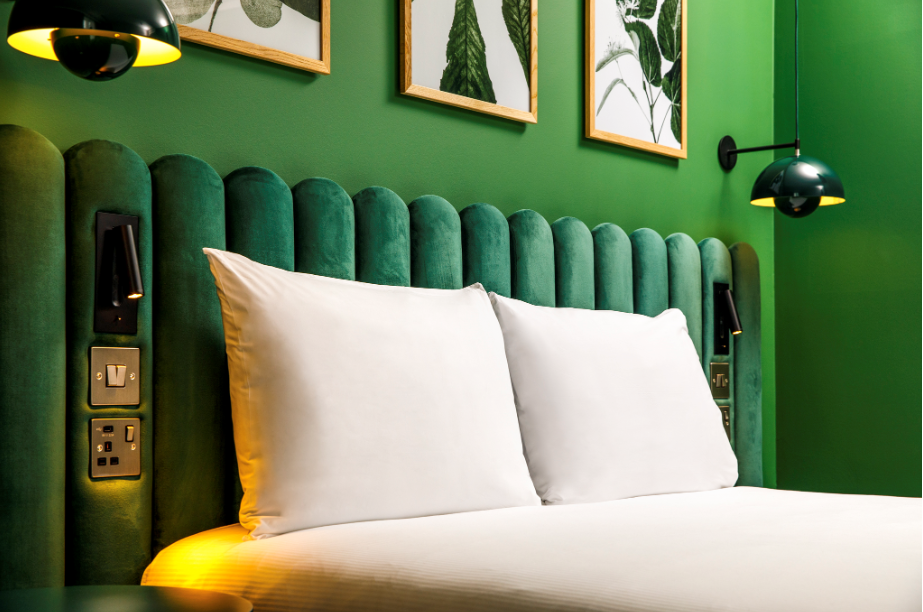 ---
Fairfield by Marriott makes its brand debut in Vietnam with opening in southern province of Binh Duong
Marriott has confirmed the debut of its friendly hospitality Fairfield by Marriott brand in the South Asian country of Vietnam with the opening of the Fairfield by Marriott South Binh Duong property. Located in the Binh Duong province and inspired by the beauty of simplicity and warm hospitality, the 181-room hotel delivers an inviting and seamless experience, poised to become a future destination-of-choice for travellers in southern Vietnam. The opening marks the fifth brand entry within Marriott Bonvoy's portfolio into the Vietnamese market. Located in the one of the largest business parks in the province and home to almost 70 international manufacturing companies, the property will particularly appeal to business travellers. The hotel is within a 45-minute drive from the country's commercial capital, Ho Chi Minh City and 20-minute drive from the Tan Son Nhat International Airport. It features 181 spacious, modern and well-equipped rooms with separate work and rest areas. The property's public spaces feature the "modern calm" aesthetic of the Fairfield by Marriott brand, which encompasses open layouts, multifunctional spaces and natural light.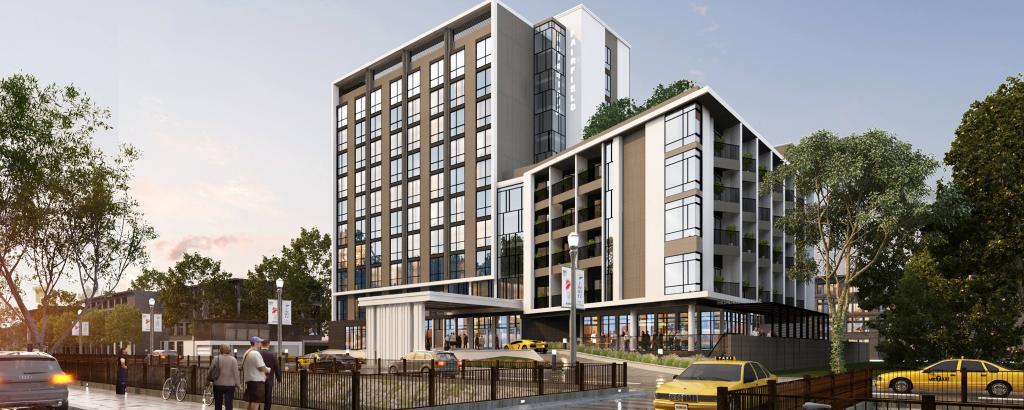 ---
IHG Launches dual-branded EVEN Hotel and Staybridge Suites property in Minnesota
Home of the world-famous Mayo Clinic, Rochester, Minn. now has two new hotel options for travellers to the Upper Midwest. The wellness-based EVEN Hotels and Staybridge Suites, an upscale extended-stay option, come together into one IHG Hotels & Resorts dual-branded property, located just steps away from the St Mary's hospital campus, Mayo's Gonda building, and downtown Rochester, making them ideal choices for medical, business, and leisure guests. The hotel development is a joint venture between Napean Capital Group, Western States Lodging, and EKN Development with Napean Capital investing the majority of the equity for the project. The hotels are managed by Western States Lodging. The new 134-room EVEN Hotel Rochester – St. Mary's Area offers a world-class Athletic Studio with cardio, stretch and strength training zones, and every guest room includes a fitness area with dedicated workout space and in-room equipment. The 116-room Staybridge Suites Rochester – St Mary's Area showcases the brand's Next Generation 7.0 design, featuring a welcoming lobby with several work and lounge areas that extend into the outdoor living spaces. The suites have distinct zones for working, relaxing, and sleeping, ample storage options, and contemporary fully-equipped kitchens.
---
Radisson Blu brings international hospitality to China's Changyuan, Henan province
Radisson Hotel Group continues to extend its footprint in China with the signing of a new Radisson Blu property that will become the first internationally branded upper-upscale hotel in Changyuan, a rapidly emerging city in Henan province. Currently under construction and scheduled to open its doors in the fourth quarter of 2024, the property will form part a major new mixed-use project in Puxi, the city's new CBD, surrounded by office buildings, retail malls, residences and conference facilities. It will also be easily accessible from the city's key business and industrial parks. Changyuan is a third-tier city located just one hour's drive from Zhengzhou, Henan's provincial capital. Radisson Blu Hotel, Changyuan will introduce the brand's signature "Yes I Can!" service philosophy and sophisticated style to this up-and-coming city. The 280 rooms and suites range from 42 to 84 square metres in size and will feature contemporary interiors and connected workspaces. The new hotel will also become a key venue for corporate and social events in Changyuan, with eight function spaces including a vast 1,000 square metre ballroom. With Changyuan International Exhibition Center located within proximity of the hotel, it is expected to become a destination-of-choice for regional business travelers and meeting planners. Radisson Blu Hotel, Changyuan will become the brand's second location in Henan – a province of 94 million people – following Radisson Blu Hotel, Zhengzhou Huiji.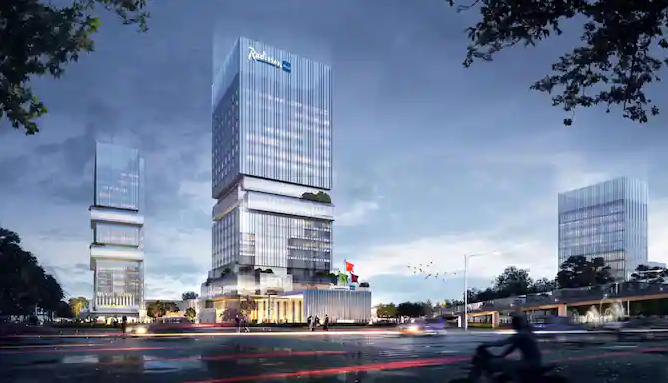 ---
Data metrics – latest performance insights from STR
The hotel industry in Abu Dhabi, United Arab Emirates reported its highest occupancy since the start of the pandemic, according to preliminary Jun-2021 data. The absolute occupancy level (68.5%) was the highest for any month in Abu Dhabi since Feb-2020, while the absolute RevPAR (AED219.18) was the market's highest since Feb-2021. ADR was (AED319.95).
The hotel industry in Beijing, China reported lower occupancy but higher room rates when compared with the month prior, according to preliminary Jun-2021 data. The absolute ADR level (CNY645.54) was the highest in Beijing since Oct-2019, while RevPAR (CNY417.69) was the highest in the market since Dec-2019. The occupancy level (64.7%) came in lower than the previous two months due to new COVID-19 cases and travel restrictions in Guangdong, which impacted several markets including Beijing, but remained slightly above the levels seen in 1Q 2021.
Preliminary data for Jun-2021 shows hotels in London, United Kingdom showed their highest performance levels since the start of the pandemic. The absolute occupancy (41.0%) and RevPAR (GBP40.96) levels were the highest for any month in London since Febr-2020, while the ADR (GBP99.78) level was the highest since Mar-2020.
---
News briefs – bitesize updates of latest industry news and developments
Hospitality management company, Davidson Hospitality Group will manage four distinctive beachfront hotels in Islamorada, Florida: Amara Cay Resort, La Siesta Resort & Marina, Pelican Cove Resort & Marina and Postcard Inn Beach Resort & Marina. As part of the transition, there are plans for extensive renovations to the boutique hotels, which will be operated by Pivot, Davidson's lifestyle operating vertical.
Shaner Hotels has confirmed the opening of the 90-room Fairfield Inn & Suites Lebanon Near Expo Center in Pennsylvania. It will operate the hotel on behalf of ownership, the Byler Holdings Group and key related business partners. The four-storey property is situated at 100 Springwood Drive and provides such extras as an indoor pool, 24/7 fitness centre and free high-speed internet throughout the property.
The Grand Hotel Kronenhof in the Swiss mountain village of Pontresina has re-opened for the summer season with a contemporary new look to its bel étage, which includes the reception, lobby lounge, bar and reading room. Subtle but luxurious changes have been made by French interior designer Pierre-Yves Rochon (PYR Design) in order to bring the neo-Baroque Grande Dame (built in 1848) into the 21st century while maintaining key historic elements.
The new Grand Hyatt Al Khobar Hotel and Residences is one of the latest Hyatt branded properties in the region to leverage ASSA ABLOY Global Solutions' digital key technology under Hyatt's Mobile Entry program. In line with Hyatt's Global Care & Cleanliness Commitment, it provides its guests with a clean and safe hotel environment that also includes This includes the use of QR codes, contactless payment and mobile-based amenity ordering.
HotelHub has renewed its multi-year global contract with CWT's hotel distribution division, RoomIt. The agreement sees HotelHub, a partner of CWT's since 2014, continue to support RoomIt in its delivery of innovative hotel solutions to market. RoomIt deploys HotelHub's smart technology to help aggregate hotel content from GDS and non-GDS sources within a single intuitive web-based agent booking tool that automates the hotel booking workflow. It is also API-integrated with CWT's online booking tool.
For the second consecutive year Marriott International has earned the top score of 100 on the Disability Equality Index (DEI) and been named to the Best Places to Work for Disability Inclusion list. The DEI was launched in 2015 by Disability:IN and The American Association of People with Disabilities (AAPD) and is acknowledged today as one of the most robust disability inclusion assessment tools in business. The DEI measures a wide range of criteria, including culture and leadership, employment practices, supplier diversity, community engagement, enterprise-wide access, and non-US operations.
US hotel owner-operator MCR has acquired a quintet of premium-branded hotels in Texas and Washington for USD94 million. Totalling 674 rooms, the five hotels are situated in some of the highest growing metropolitan regions in the US and comprise: the Residence Inn by Marriott Seattle South/Renton; Courtyard by Marriott Dallas Plano/Richardson; Residence Inn by Marriott Dallas Plano/Richardson; Courtyard by Marriott Houston I-10 West/Park Row; and Hampton Inn & Suites by Hilton Houston I-10 West/Park Row.
Ultima Collection has announced the newest addition to its expanding portfolio, Ultima Cannes Le Grand Jardin, opening in 2022. The only private property on the island of Sainte-Marguerite, Ultima Cannes Le Grand Jardin is a historic, walled private estate that was previously home to royals such as Louis XIV and the world's elite. Like Ultima Collection's existing properties across Europe, Le Grand Jardin will feature state-of-the-art décor, facilities and the highest levels of service whilst offering a completely exclusive, secluded and once-in-a-lifetime experience for a group on the Côte d'Azur.