IHG Hotels & Resorts launches dual-branded avid and Candlewood Suites prototype
Locke Hotels opens first Continental Europe property with Schwan Locke launch in Munich
Meliá Hotels International adds the Cosmopolitan Hotel to its portfolio; will fly under Sol by Meliá flag from 2022
Los Angeles home to the second largest hotel pipeline in the US
IHG signs with Celebic Group to open InterContinental Resort Amma, Canj – Montenegro
Data metrics – latest performance insights from STR
News briefs – bitesize updates of latest industry news and developments
---
IHG Hotels & Resorts launches dual-branded avid and Candlewood Suites prototype
IHG Hotels & Resorts (IHG) has unveiled a new, dual-branded prototype, combining the fast-growing avid hotels brand and extended stay brand Candlewood Suites. The release of the new prototype, targeted for select markets, offers a design that builds on the expansion and popularity of avid hotels since its launch in 2017. Currently, there are 180+ properties in the avid hotels pipeline and the 40th hotel – avid hotel Auburn University Area – will open soon. Candlewood Suites is one of the most well-known extended stay brands in the industry, with nearly 360 hotels open in North America. This new dual-branded prototype combines the two IHG brands, which serve complementary demand segments, within one footprint. With integrated public and back-of-house areas, shared staffing, and a smaller footprint, this design provides a cost efficient and right-sized method to capture both transient and extended-stay demand in select markets. These dual-branded properties will share an entrance and, once guests enter the hotel, they will notice elements from both brands integrated throughout the public areas, including a free, grab-and-go breakfast from avid hotels and a well-stocked retail market modelled on the Candlewood Cupboard. Guest rooms will follow the prototypical avid hotels and Candlewood Suites designs.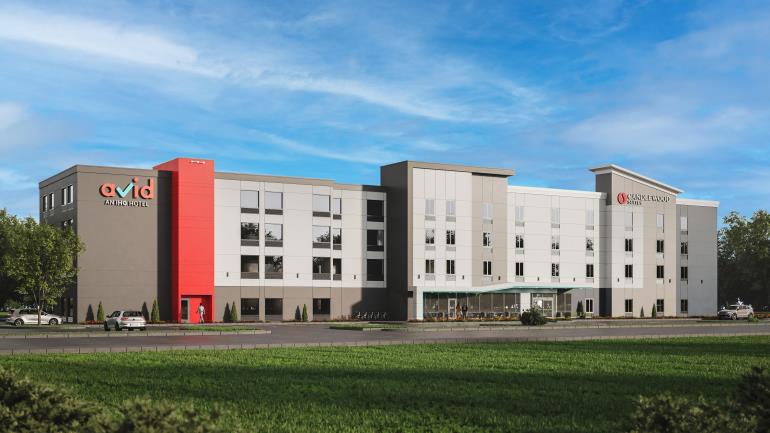 ---
Locke Hotels opens first Continental Europe property with Schwan Locke launch in Munich
Lifestyle aparthotel brand Locke Hotels has debuted its first property in Continental Europe with the formal launch of Schwan Locke in the heart of Munich, the first of two Locke openings in the Bavarian city. Situated just a few minutes' walk from the Theresienwiese, the site of Oktoberfest, Schwan Locke features 151 spacious, design-led studio apartments, as well as a complimentary co-working space, gym, coffee shop, retail space, leafy courtyard and craft cocktail bar. Locke's innovative home-meets-hotel concept aims to put the guest at the centre of the experience, creating spaces that are designed to be lived in in, not just slept in. This makes each location attractive to a wide range of travellers from the leisure and business markets – for both long-, mid- and short-term stays. Each of Schwan Locke's signature studio apartments offer more space than a typical hotel room – featuring fully equipped kitchens, living areas and dining space. Designed by interior architecture firm Fettle, Schwan Locke's design is inspired by the Deutscher Werkbund, which established itself in Munich in the early 20th century. The Werkbund sought to redefine aesthetic standards by combining traditional crafts and industrial mass production techniques, in the belief that high-quality applied art could improve the nation's quality of life.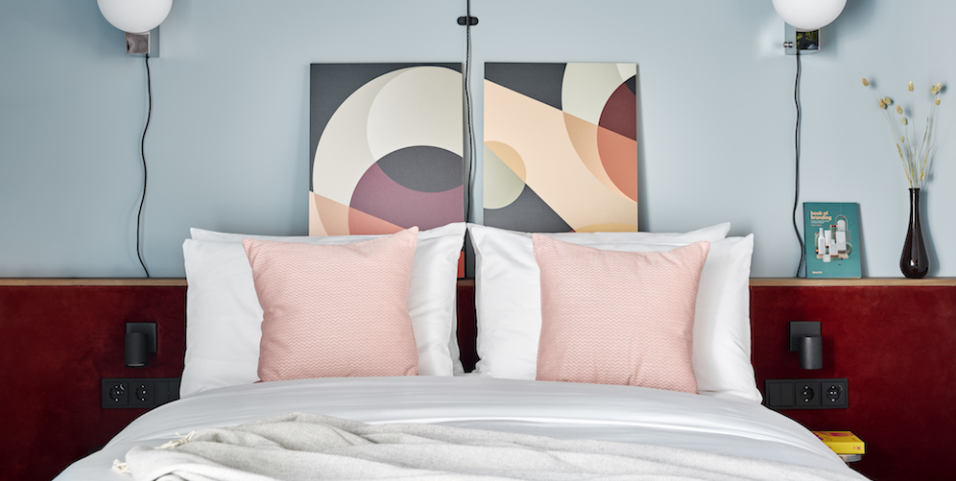 ---
Meliá Hotels International adds the Cosmopolitan Hotel to its portfolio; will fly under Sol by Meliá flag from 2022
The Cosmopolitan Hotel on the Greek island of Rhodes was added to the Affiliated by Melia programme in May-2021 and will operate under the Sol by Meliá flag in the future. The property, operated by Zeus Hotels, is located on the beautiful coast of Ixia, and is an all-inclusive four-star resort that boasts 377 rooms with sea views and high-end hotel facilities. A wide range of services caters to the needs of all guests from couples to families, including a variety of refined amenities like two restaurants, two bars, a spa and gym, outdoor pools, tennis courts, a kid's club and a children's pool. Following a planned refurbishment of the facilities in line with the brand's specifications and requirements, the Cosmopolitan Hotel is expected to operate under the Sol by Meliá umbrella in 2022. The Affiliated by Meliá concept covers resorts mainly in the "bleisure" market, providing them access to the Group's rich array of resources, while allowing them to maintain their unique character.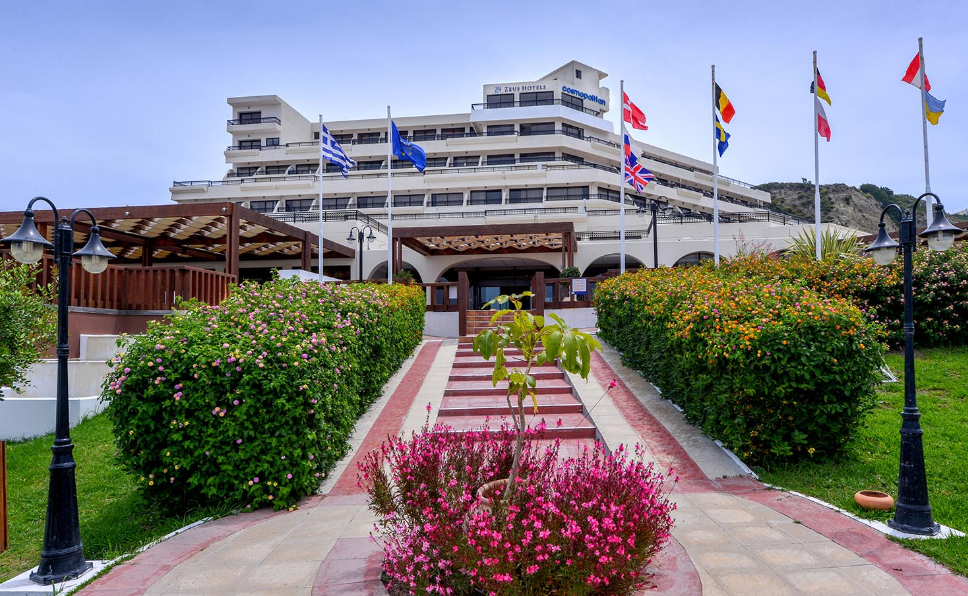 ---
Los Angeles home to the second largest hotel pipeline in the US
Los Angeles, with a total of 135 projects and 22,586 rooms in the construction pipeline, holds the second-largest market pipeline in the US behind New York City, according to the most recent Market Trend Report from Lodging Econometrics (LE). In the city 34 projects offering 5,771 rooms are currently under construction, while projects scheduled to start construction in the next 12 months stand at 42 projects and 6,359 rooms. Those in early planning comprise 59 projects with 10,456 rooms. The report shows that Los Angeles should continue its fast-paced growth. For the first half of the year, it ranked fifth of all markets for new hotel project announcements into the pipeline, with 8 projects containing 998 rooms. Of the ten market tracts in Los Angeles, the three with the largest hotel construction pipelines are the Los Angeles Central Business District (CBD) with 39 projects and 9,255 rooms; the Los Angeles East tract with 27 projects and 3,687 rooms; and the Hollywood-Beverly Hills tract with 21 projects and 3,306 rooms. These three market tracts combined account for 64% of the Los Angeles market's total construction pipeline. LE's forecast for new hotel openings predicts the Los Angeles market will rank sixth in the nation for new hotel openings in 2021 with 19 projects containing 3,208 rooms, a growth rate of +3.1%. In 2022, Los Angeles will rank third with a growth rate of +3.7% and a forecast for new hotel openings of 26 projects and 4,004 rooms, according to LE.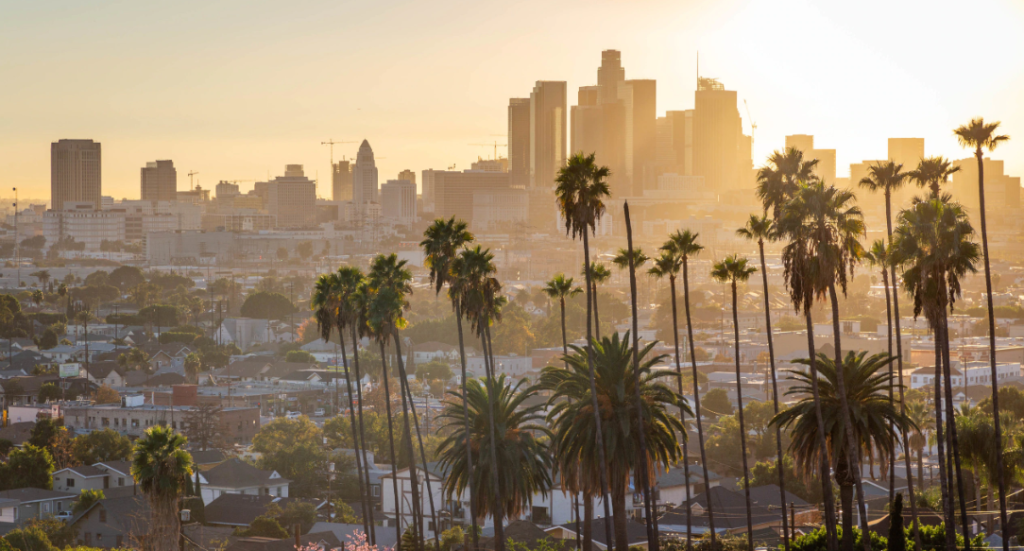 ---
IHG signs with Celebic Group to open InterContinental Resort Amma, Canj – Montenegro
IHG Hotels & Resorts has signed a franchise agreement with Celebic Group, one of Montenegro's largest real estate development companies, to open the InterContinental Resort Amma, Canj – Montenegro in autumn 2023. The idyllic tourist town of Canj is located in southern Montenegro, one of Europe's fast-growing luxury leisure markets thanks to its eye-catching coastline, sprawling beaches and easy access to Dubrovnik in southern Croatia. The new hotel will be the first for the InterContinental brand in the market, and will join its IHG-sister property Regent Porto Montenegro in providing guests with a luxury destination overlooking the beautiful Adriatic seafront. It will be located on the Biserna Obala (Pearl Coast), part of a 1200 metre-long unspoiled coastline sheltered by wooded, rocky hills traditionally popular with locals and visitors alike. The property will offer leisure and business guests a choice of 198 rooms, including 60 suites, alongside a selection of villas and a significant luxury residential development. The InterContinental Hotels & Resorts brand currently has 33 open hotels across Europe, with a further five in its development pipeline in countries including Turkey, Italy, France, Israel and Azerbaijan.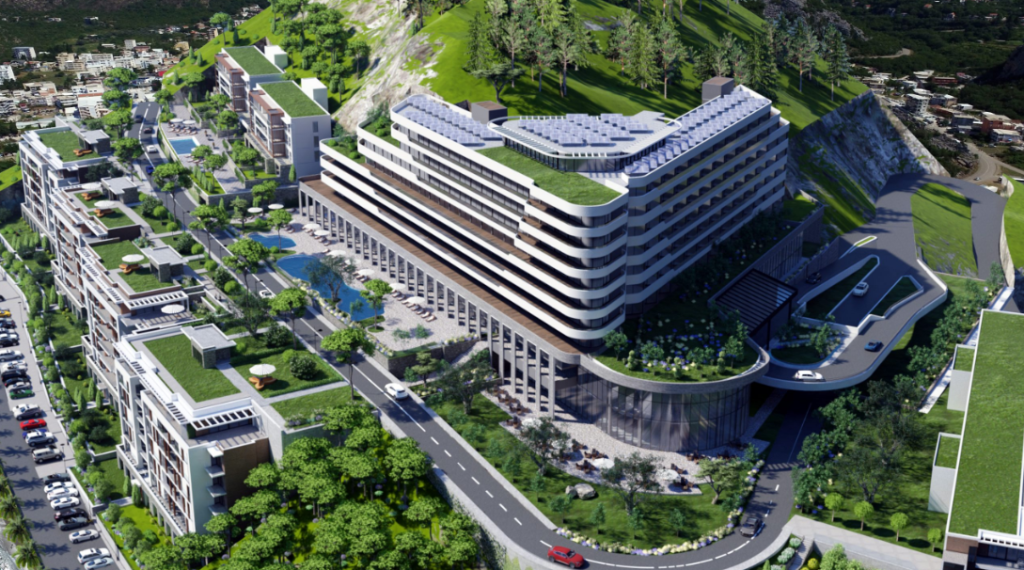 ---
Data metrics – latest performance insights from STR
With the United States of America (USA) in peak summer travel season, STR's latest data through 17- Jul-2021 shows most states with solid gains in RevPAR on a TRI basis. Over the previous four weeks, all but nine markets averaged TRI RevPAR within USD10 dollars (actual) of their comparable level from 2019. To further highlight the scale of recovery, 22 markets surpassed their four-week RevPAR from 2019. Non-main street destinations topped the indexed RevPAR leader board, led by Idaho (134), Montana (129), South Dakota and Maine (both 122). In terms of short-term, month-over-month dollar increases, Maine's RevPAR grew USD62 from the previous 4 weeks. Hawaii (+US$55) and Rhode Island (+US$41) were next on the list.
---
News briefs – bitesize updates of latest industry news and developments
Real-estate investment firm Dynamic City Capital has acquired the AC Hotel by Marriott Seattle Bellevue/Downtown. The seven-storey, 234-room hotel in the heart of Bellevue is within short walking distance to the Meydenbauer Center, Bellevue Plaza, Bellevue City Hall, and Lincoln Square North. This is DCC's fourth 2021 acquisition adding to two San Diego/Bayside Hilton properties (the Hilton Garden Inn and the Homewood Suites by Hilton) and the Element by Westin Anaheim Resort Convention Center.
The Arena Del Mar Hotel, situated between Seattle and Portland on the US west coast, has adopted Mobile Access via integration with Vostio Access Management by ASSA ABLOY Global Solutions. The deployment represents a further evolution for the property towards simultaneously maximising guest safety and convenience while boosting operational efficiency. The property has added the solution to support a goal to provide guests with instant check-in convenience while reducing germ risks from close physical contact and shared surfaces.
The Caribbean Hotel and Tourism Association Education Foundation (CHTAEF) and Les Roches Global Hospitality Education are launching a new professional development program for Caribbean hospitality professionals. The programme builds on the two organisations' existing partnership, which began in 2019, and is designed to accelerate the trajectory of participants' hospitality careers, aiming to boost supervisors and managers to hotel manager or general manager positions over a two to three year period.
Hostaway, the vacation rental software, has signed a new partnership with Duve, the end-to-end guest experience platform formerly known as Wishbox. The integration of Duve into Hostaway's marketplace will enable vacation rental managers to enhance and optimise guest experience at every point in their journey.
Hotel ownership, management and development firm Hotel Equities has entered into a strategic alliance with hospitality development and investment group The Hotel Group that will see the latter's portfolio of properties, predominantly located in the Pacific Northwest, integrated together with its own. The alliance accelerates future growth for both companies through a focus on development and hotel acquisitions.
Hilton Hotels & Resorts has signed an agreement to transition the Hotel 1000 in downtown Seattle to its LXR Hotels & Resorts brand this August. The collection was developed based on demand for top-tier properties that retain their unique identity and market prominence in the luxury space. The Seattle property, located at the intersection of First Avenue and Madison Street, just steps from the waterfront along Elliott Bay, has 120-rooms that feature signature pedestal bathtubs, glass showers, and custom residential furnishings.
Meyer Jabara Hotels has been selected by Atlantic Equity Partners to manage The Menhaden, an independent luxury boutique hotel located in Greenport, New York, on Long Island's North Fork. The stylish hotel with nautical décor features the only rooftop bar in Greenport overlooking Main Street, Greenport Harbor, the North Ferry, and Shelter Island.
Outrigger Hospitality Group has revived its plan to acquire ownership of the Sheraton Kona Resort & Spa at Keauhou Bay, a 509-room property in a prime oceanfront location on the Island of Hawai'i. The transaction is expected to close in late Aug-2021, at which time the property will be rebranded as Outrigger Kona Resort and Spa. The 22-acre resort is perched prominently atop dramatic lava-rock cliffs and includes a 10,000 square-foot convention centre, the largest on the Kona Coast.