Langham to bring its luxury offer to Southeast Asia as new Jakarta property opens for reservations
Four Seasons New Orleans debuts in compass-shaped tower on Mississippi waterfront
IHG Hotels and Resorts to open Holiday Inn resort in Vietnam's Halong City
JW Marriott arrives in North Carolina with debut in Charlotte's dynamic Uptown neighbourhood
Projects slip and rooms rise, but there is little change in Europe's hotel construction pipeline
Hyatt opens Hyatt Regency JFK Airport at Resorts World New York
New global hotel direct channel performance report indicates positive signs of industry recovery
Radisson Resort Kolobrzeg marks milestone 15th Radisson property in Poland
Data metrics – latest performance insights from STR
News briefs – bitesize updates of latest industry news and developments
---
Langham to bring its luxury offer to Southeast Asia as new Jakarta property opens for reservations
Langham Hospitality Group has started taking reservations for the new The Langham, Jakarta, its first property in Southeast Asia. The new property is scheduled to open from 09-Sep-2021 and is located within the prestigious new complex of District 8 at SCBD (Sudirman Central Business District) with easy access and close proximity to the city's most important financial, cultural and entertainment centres. It features 223 guest rooms including the elegantly appointed 336-square metre Presidential Suite, while guests will be welcomed by a 10-metre-high lobby with interior detailing and chandeliers by Lasvit, the renowned creators of bespoke light installations. The Langham Club lounge on the hotel's 59th floor will be a private and luxurious haven for guests who prefer a discerning level of comfort with panoramic and unobstructed views of Jakarta City. There is a writer's corner, a reading library and private arrival and departure facilitates with dedicated butlers for personalised service. Drawing on the brand's distinctive British heritage from the opening of its flagship hotel in London in 1865, The Langham brand already spreads beyond the UK capital to New York, Boston, Chicago, Los Angeles, Sydney, Melbourne, Hong Kong, Shanghai, Shenzhen, Guangzhou, Hefei, Haikou, Ningbo, Haining and Xiamen.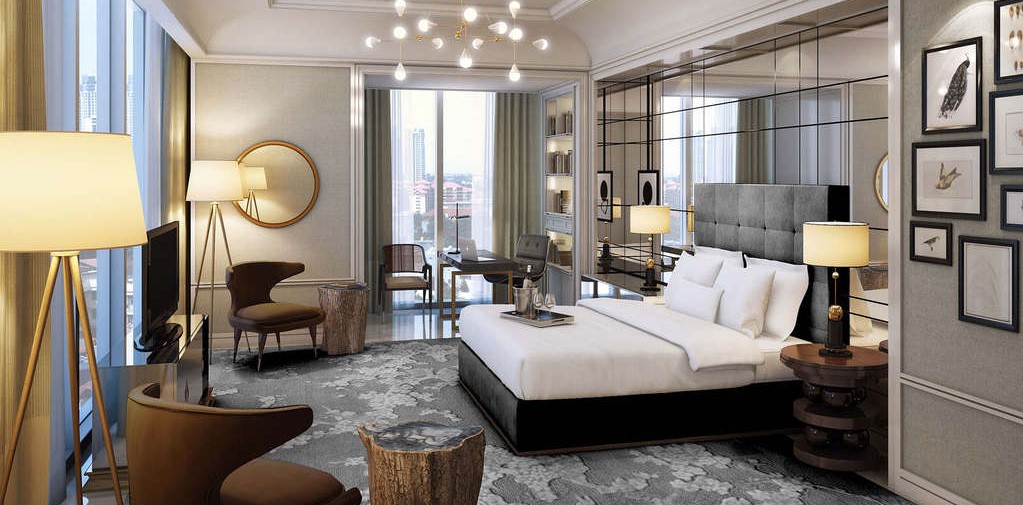 ---
Four Seasons New Orleans debuts in compass-shaped tower on Mississippi waterfront
Rising above the mighty Mississippi River in the heart of one of America's most beloved cities, the new Four Seasons Hotel and Private Residences New Orleans has formally opened to guests in a market that "has long been on our wish list," according to Christian Clerc, president, global operations at Four Seasons Hotels and Resorts. The property is found on the Mississippi waterfront at the foot of Canal Street, just 20 minutes from both of the city's airports, only a short distance from the historic French Quarter and the Warehouse Arts District. It is also close to the city's Central Business District and near the Ernest N. Morial Convention Center, making it a good location for business travellers. The hotel houses 341 guestrooms and suites designed by Bill Rooney Studio, all with a light and airy feel, coloured with a palette of clean whites and pale greys. A feature of the property is an art collection featuring local artists and those inspired by the city. Set within indoor and outdoor observation decks on the Hotel's 33rd and 34th floors, the property features a cultural exhibit designed to honour, celebrate and share stories of the diverse cultures that converged to create the magic that is New Orleans. In addition to Four Seasons Hotel New Orleans, the landmark 34-storey World Trade Center is home to 92 fully-serviced Four Seasons Private Residences.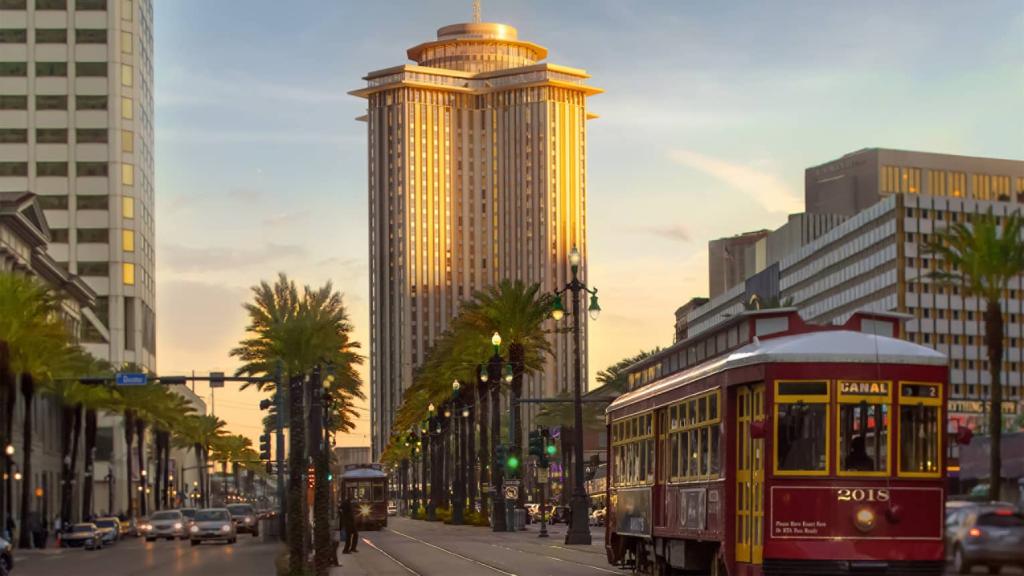 ---
IHG Hotels and Resorts to open Holiday Inn resort in Vietnam's Halong City
IHG Hotels & Resorts has partnered with Ha Long Bay Hotel Joint Stock Company to bring a second Holiday Inn resort to the Vietnamese market. Following the success of the Holiday Inn Resort Ho Tram Beach, the new Holiday Inn Resort Halong Bay is due to open in 2023. The 208-key property will provide an iconic landmark on the city's skyline and will be situated at the heart of a mixed-used development project also featuring resort apartments and a retail podium. Facilities at the property are expected to include three restaurants and bars, over 1,300 square metres of meeting space including a banquet hall, an adult-only infinity pool, an indoor kids' adventure pool, a fitness centre and spa. The resort will be located along Bai Chay Road and within walking distance of Sun World theme park and a public beach, around a 50-minute drive from Haiphong Cat Bi International Airport.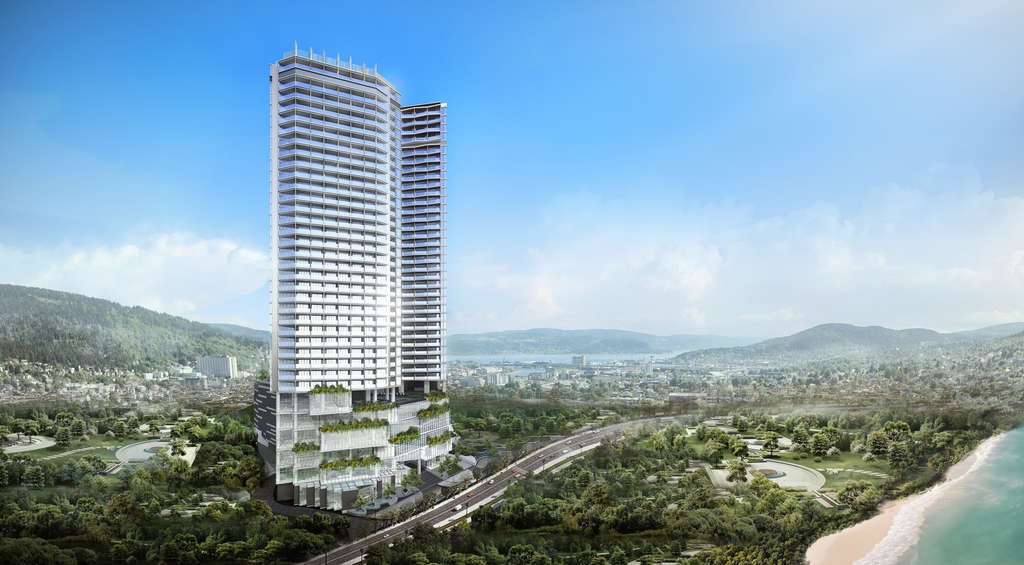 ---
JW Marriott arrives in North Carolina with debut in Charlotte's dynamic Uptown neighbourhood
The JW Marriott brand has made its debut in North Carolina with the opening of JW Marriott Charlotte, located in the bustling Southern city's dynamic Uptown neighbourhood. The 381-room luxury hotel, including 34 custom suites, offers guests an urban retreat with a supporting holistic programme and an array of wellness offerings. Inspired by Queen Charlotte, the city's namesake, the property draws inspiration from the sumptuous textiles of both her royal clothing and palaces, and marries them with the modern sensibility of the city. Ornate details, such as the flowing custom lobby chandelier that draws inspiration from the sumptuous patterns of the queen's royal clothing, are set against grand-scale architecture, which gives the overall aesthetic of the hotel a clean and modern form. One of the most defining features of JW Marriott Charlotte is its use of natural light to promote a minimal and relaxing environment while also showcasing regal craftsmanship, finishes and details throughout. All guest rooms and most of the hotel's 22,000 square feet of meeting space feature floor-to-ceiling windows, with city, stadium and vista views of greater Charlotte. The 23-storey building is a focal point of the Ally Charlotte Center, a pedestrian-friendly community developed by Crescent Communities with an intentional selection of indoor and outdoor dining, inviting open spaces and alluring urban gardens. The full city block includes 750,000 square feet of office space, 30,000 square feet of ground-level retail, a 12,000 square foot public plaza.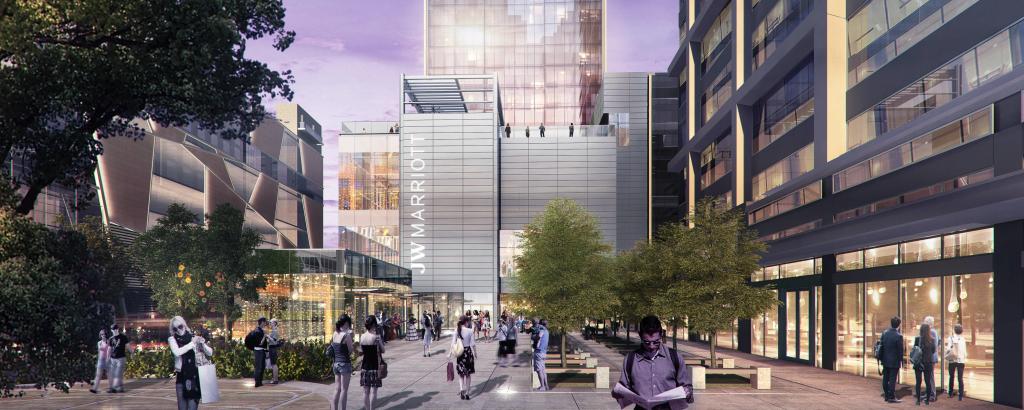 ---
Projects slip and rooms rise, but there is little change in Europe's hotel construction pipeline
There was little change in the European hotel construction pipeline at the end of 2Q 2021, according to the latest Europe Hotel Construction Pipeline Trend Report from Lodging Econometrics (LE). The latest edition of the research shows that at the close of the second quarter of 2021, Europe's hotel construction pipeline dropped -1% by projects and increased +1% by rooms year-on-year, ending the quarter with 1,841 projects and 296,843 rooms. Projects under construction are up +1% standing at 934 projects and 152,549 rooms. Projects scheduled to start construction in the next 12 months saw a small decrease closing at 466 projects and 73,739 rooms. Projects in the early planning stage dropped -2% by to 441,while rooms increased +1% to 70,561 rooms. The United Kingdom leads the construction pipeline with 345 projects and 52,925 rooms, ahead of Germany (276 projects/50,304 rooms), France (169 projects/19,948 rooms), Portugal (120 projects/14,510 rooms) and Poland (94 projects/14,074 rooms). The markets in Europe with the most projects in the pipeline are London with 86 projects/15,717 rooms, ahead of Dusseldorf (52 projects/10,370 rooms), Paris (44 projects/6,927 rooms), Lisbon(35 projects/4,130 rooms) and Istanbul (33 projects/6,472 rooms). The top hotel companies in Europe's construction pipeline are Accor with 281 projects/40,123 rooms, ahead of Marriott International (218 projects/35,721 rooms), Hilton Worldwide (205 projects/32,155 rooms), InterContinental Hotels Group (154 projects/23,391 rooms) and the Radisson Hotel Group (55 projects/10,160 rooms). These five companies comprise 50% of the projects in the total hotel construction pipeline in Europe.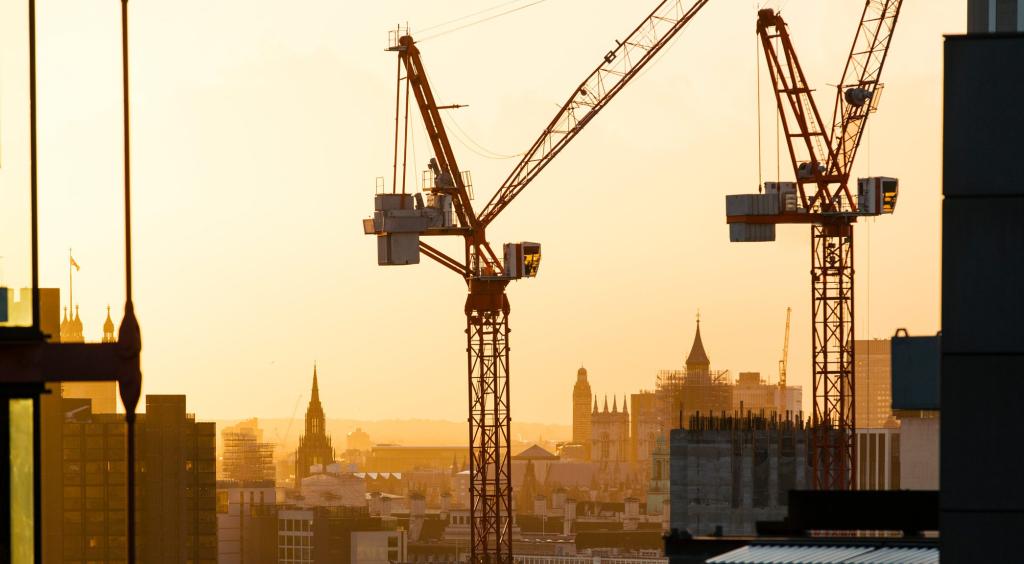 ---
Hyatt opens Hyatt Regency JFK Airport at Resorts World New York
Hyatt Hotels Corporation has confirmed the opening of the Hyatt Regency JFK Airport at Resorts World New York. The property is an eight-storey, four-star hotel, featuring 400 residential-inspired guestrooms and premium suites, all developed with an "energizing design and insightful in-room technology". The hotel also features new restaurants, a fitness centre, state-of-the-art conference and meeting spaces, retail options, and additional gaming areas. The centrepiece of the property is a soaring grand lobby that connects the hotel with Resorts World New York City (RWNY), which opened in 2011 and which is suited for art exhibits, events and musical performances. The key count comprises 275 king rooms, 91 double rooms and 34 suites, a variety of accommodation that will suit both business and leisure travellers alike. The oversized suites are designed to make guests feel at home with kitchenettes and separate living spaces. Many of the chic guestrooms offer floor-to-ceiling windows looking out to the city's skyline. The USD400 million hotel and amenities investment has long been part of the vision of owner, Genting, in bringing an integrated resort, popular in global destinations such as Las Vegas and Singapore, to New York City.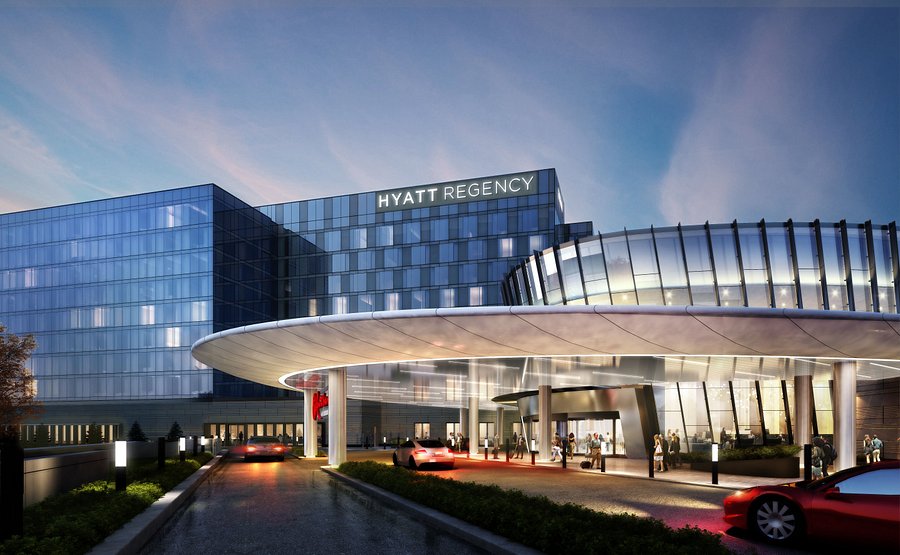 ---
New global hotel direct channel performance report indicates positive signs of industry recovery
The Hotels Network (THN), a full-stack direct growth platform for hotels, has released the first edition of the 'BenchDirect Insights Report', a global hotel study that benchmarks direct channel performance by region in 2Q 2021 versus 1Q 2021. It indicates that there are some positive signs of recovery for the hotel industry, while at the same time there are also clear opportunities for hotel brands to boost their direct bookings. The research shows that in terms of website traffic, the volume of unique visitors per room increased in 2Q versus 1Q across all regions of the world, apart from Latin America and Southeast Asia. North America had the highest volume of unique visitors per room in both quarters, predominantly domestic. Website conversion rates also increased in the majority of regions, with the exception of Australasia, Middle East & Africa and Southeast Asia. Breaking down the booking funnel, in 2Q North America had the highest visitor to booking engine conversion rate (55.6%) while Northern Europe had the highest booking engine to Booking conversion rate (13.7%), according to the publication. Mobile-first thinking was seen prevalent as the top device when it comes to traffic acquisition in almost all regions, while desktop was the preferred device when completing the booking process. Despite some decreases in volume in 2Q, search was still the dominant source in terms of traffic acquisition for hotels. Search conversion rates increased in 2Q across all regions except Southeast Asia and Australasia. However, overall round 97% of visitors in 2Q 2021 still left hotel websites without booking, a huge opportunity for hotels to increase their direct bookings by focusing on improving future conversion rates.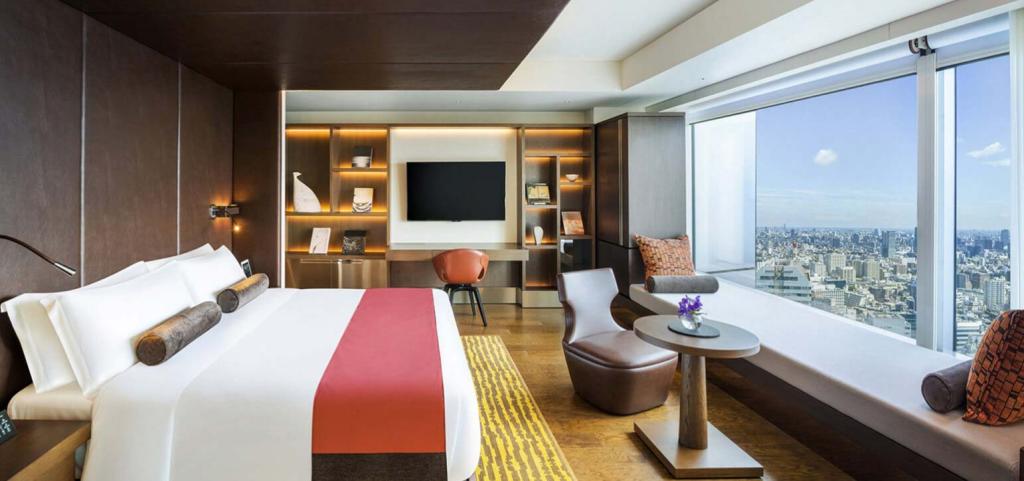 ---
Radisson Resort Kolobrzeg marks milestone 15th Radisson property in Poland
Just steps from the scenic Baltic Sea, the new Radisson Resort Kolobrzeg has opened expanding Radisson Hotel Group's hotel portfolio in Poland to 15 properties. Nestled in a quiet, cosy area east of the city centr, the hotel is a new option for a beach holiday in Western Pomerania and the first hotel in Kołobrzeg to have its own aqua park. The property features 209 rooms and suites which take inspiration from the resort's beachside location and feature a minimalist and bright design inspired by the sea and the natural parks that neighbour the hotel. The rooms are decorated in a soft Scandinavian style and feature graphics by Polish artist Zuzanna Zakrzewska. All rooms and suites offer private balconies. Kołobrzeg is Poland's biggest resort town and the country's spa capital, receiving more than one million visitors annually. The Radisson Resort Kolobrzeg, operated by Zdrojowa Hotels, the leading resort hotels investor and operator in Poland, lies in a quieter part of the city, adjacent to Aleksander Fredo Park, a popular hotspot with an Amphitheatre where concerts are held throughout the summer.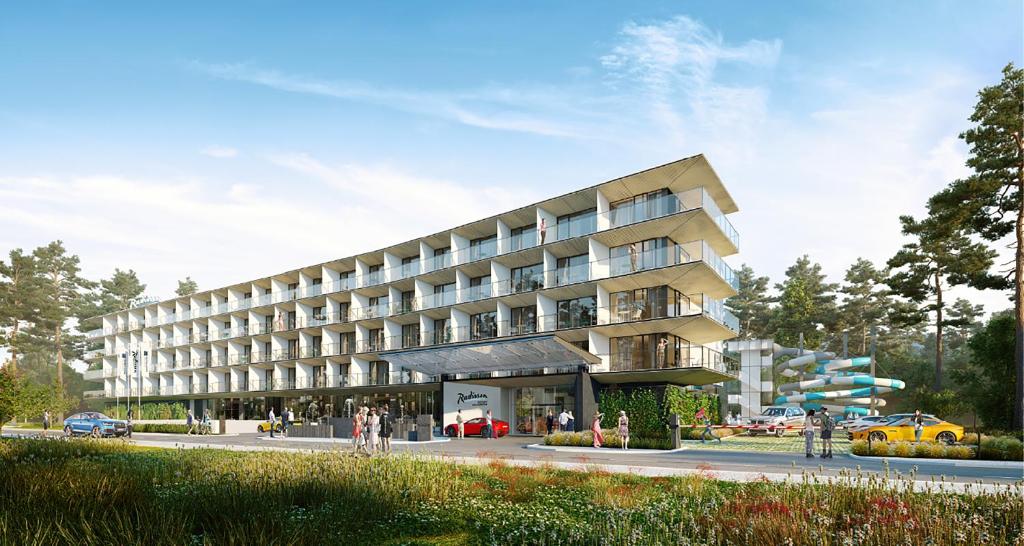 ---
Data metrics – latest performance insights from STR
Preliminary Jul-2021 data shows hotels in Berlin, Germany witnessed their highest performance levels since the start of the pandemic. The absolute occupancy and RevPAR levels were the highest for any month in Berlin since February 2020, while the ADR level was the highest since October 2020. For the month, occupancy was 48.5%, ADR was EUR75.80 and RevPAR was EUR36.76.
The hotel industry in Jeddah, Saudi Arabia reported slightly lower performance levels compared with the month prior, according to preliminary Jul-2021 data. Although lower than the month prior, absolute occupancy and RevPAR were higher than the average levels seen throughout the pandemic in 2020. For the month, occupancy was 55.0%, ADR was SAR660.18 and RevPAR was SAR363.33.
Reflecting the ongoing impact of the latest lockdowns, hotels in Sydney, Australia showed significantly lower performance across the three key performance metrics, according to preliminary Jul-2021 data. The absolute occupancy level was the lowest for any month, while ADR was the lowest since Apr-2020. For the month, occupancy was 18.7%, ADR was AUD147.08 and RevPAR was AUD27.44. More broadly across New South Wales, and unlike what was seen in Sydney previously, regional NSW properties have been affected by restrictions, with a preliminary July occupancy level of 25.3%.
STR and Tourism Economics have upgraded the United States of America (USA) hotel forecast for 2021 as a whole and lessened growth projections for 2022. Additionally, full recovery of demand remains on the same timeline for 2023, while RevPAR is projected to surpass 2019 levels in 2024. Overall, for 2021, the forecast calls for US hotel industry occupancy of 54.7%, ADR of USD115.50 and RevPAR of USD63.16. In 2019, the recovery benchmark, occupancy (66.0%), ADR (USD130.91) and RevPAR (USD86.35) were all at or near all-time highs.
---
News briefs – bitesize updates of latest industry news and developments
Anantara Hotels, Resorts & Spas has confirmed the planned opening of Anantara World Islands Dubai Resort in 4Q 2021. The project is in the final stages of development in the South American continent of the World Islands archipelago, located in the Arabian Gulf. The island will be completely dedicated to the resort which will feature 70 keys comprised of suites, plus beach and pool villas.
Karisma Hotels & Resorts has outlined the expansion of its Azul Beach Resorts portfolio with the launch of the all-new five-star, 251-suite, Azul Beach Resort Cap Cana, opening this winter, and the rebranding of Sensatori Punta Cana to Azul Beach Resort Punta Cana, debuting in Nov-2021 and featuring 252 suites. The launch and rebrand will bring the brand's elevated service and refined charm to two new beach markets along the Dominican Republic's coastline.
The Hampton Inn & Suites by Hilton Los Angeles/Sherman Oaks has revealed a redesign completed by Studio HBA, a rising brand within the global hospitality design firm Hirsch Bedner Associates (HBA). Located near to Universal Studios Hollywood, Warner Bros. Studios and The Burbank Studios in an urban area of the San Fernando Valley, the 96-room boutique hotel says it caters to "the creative class and the savvy entertainment-business traveller". The reimaging represents a playful interpretation of Southern California culture and delivers contemporary nods to the Valley's movie-making past and present, along with the region's bygone citrus groves.
The Hilton Sandestin Beach Golf Resort & Spa at Miramar Beach, Florida, USA has announced the introduction of a new capability to add proximity contact tracing to support the return of group gatherings and events. Provided and managed by Vital Circle, guests use a wearable device while on site. The partnership also offers groups support in providing a daily digital health check, validating testing results and vaccine verification, and ensuring the privacy of all information shared by each attendee via a web-based application.
Hyatt Hotels Corporation has signed  a definitive agreement to acquire Apple Leisure Group (ALG), a leading luxury resort-management services, travel and hospitality group, for USD2.7 billion. The transaction is anticipated to close in the fourth quarter of 2021, subject to customary closing conditions.  ALG's resort brand management platform AMResorts provides management services to the largest portfolio of luxury all-inclusive resorts in the Americas under the AMR Collection brand portfolio, including well-known brands Secrets Resorts & Spa, Dreams Resorts & Spas, Breathless Resorts & Spas and Zoëtry Wellness & Spa Resorts as well as the fast-growing Alua Hotels & Resorts brand, which is expanding in European leisure destinations.
Kempinski Hotels has decided to fully rework the details and guidelines of its corporate social responsibility programme, BE Health. After seven years in operation it will no longer focus exclusively on diseases like tuberculosis, HIV and malaria, but will include fighting all communicable and non-communicable diseases.
The recently-opened Mercure Timisoara in Romania has implemented the VingCard Allure door locks and Mobile Access solutions from ASSA ABLOY Global Solutions to provide its guests with higher standards in safety, convenience and personalisation. The new property brings several firsts to the Romanian hospitality market including the obtaining of BREEAM certification, an international scheme that provides independent third party certification of the assessment of the sustainability performance of individual buildings, communities and infrastructure projects.
The Princess Royale Oceanfront Resort, a boutique hotel located in Ocean City, Maryland, USA, has installed the comprehensive BeyondTV guest streaming and services platform from Hotel Internet Services (HIS) at its The 9100 Club. With the adoption of the system, each guest now has instant access to virtually any streaming service of their choice on guestroom televisions.
Wyndham Hotels & Resorts has announced a global collaboration with Amazon Web Services (AWS) to upgrade its technology infrastructure and develop and deliver new guest services across its 21 hotel brands—including Days Inn, La Quinta, Microtel, Ramada, Super 8, and Wyndham. The announcement is part of Wyndham's multiyear digital transformation and investment in technology that automates hotel reservations, supports its franchisees by helping simplify operations, and enhances the guest experience across its properties globally.