Hyatt and The Wharf announce plans for Park Hyatt hotel in Changsha
Radisson signs for three new hotels within the Thakher Makkah megaproject
IHG teams with Josh.ai to explore privacy focused AI in hospitality
Microtel by Wyndham to open 20 hotels in Greater China by the end of 2022
LXR Hotels & Resorts debuts in the US Pacific Northwest with new Seattle arrival
The House Hotel opens in Jeddah's lifestyle City Yard destination
Mandarin Oriental to manage luxury residences in Beverly Hills, California
Scandic sees uptick in demand with positive summer and promising start to autumn
Data metrics – latest performance insights from STR
News briefs – bitesize updates of latest industry news and developments
---
Hyatt and The Wharf announce plans for Park Hyatt hotel in Changsha
Hyatt Hotels and The Wharf (Holdings) have revealed plans for a new Park Hyatt hotel in Changsha, the capital of Hunan province, marking the luxury Park Hyatt brand's entry into Central China. Situated within the Changsha IFS landmark, the new luxury hotel is due to open in 2023 and will feature 230 guestrooms, culinary and wellness experiences and meetings and events spaces. The property is expected to occupy levels 54-63 of Changsha IFS Tower 2 and will offer a quiet retreat in the midst of this energetic city. The hotel's design is inspired by "a twist of contemporary art and high-end luxury fashion design". As one of the world's fastest-growing cities and one of China's new first-tier cities, Changsha is an important commercial, entertainment and innovation centre in the Yangtze River Delta Economic Belt. This city has also become a popular destination, especially among young travellers, famous for its dynamism, food, and rich cultural and entertainment attractions.

---
Radisson signs for three new hotels within the Thakher Makkah megaproject
Radisson Hotel Group has agreed the signing of three hotels within the Thakher Makkah megaproject, an urban development in the city of Makkah, Saudi Arabia. Further strengthening its presence across two brands, the Park Inn by Radisson Makkah Thakher City Tower West, the Park Inn by Radisson Makkah Thakher City Tower East and the Radisson Hotel Makkah Thakher City are all set to open in 4Q 2022. The new signings will add a total of 992 rooms and apartments, doubling the Group's portfolio in Makkah, a key target growth market in Saudi Arabia. The city of Makkah, situated 70 km southeast of Jeddah, is known as the holiest city in Islam and the location for the Hajj and Umrah pilgrimage.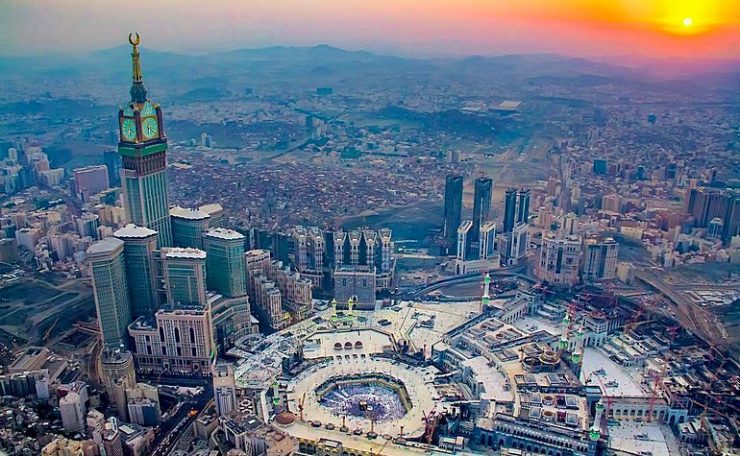 ---
IHG teams with Josh.ai to explore privacy focused AI in hospitality
IHG Hotels & Resorts has launched a voice-controlled pilot with Josh.ai to explore the possibilities of privacy focused AI (artificial intelligence) in hospitality and provide another potential view into the hotel room of the future. The voice-controlled smart room is being trialled at the Kimpton Rowan hotel in Palm Springs, California, USA. The Josh.ai software features purpose-built natural language processing that "understands multiple requests in one command; searches for specific music and video content through deep-linking; and leverages location and contextual awareness," according to IHG and guests also have "limitless capabilities at their fingertips through the intuitively designed Josh app". A first for hotel guest rooms, IHG says each brand has been thoughtfully selected to promote well-being and performance, with a design aesthetic fitting of its Luxury & Lifestyle collection. "The hotel room of the future explores the potential of guest interaction with their environment and employs connected devices that are borrowed from luxury smart homes across the globe," it says.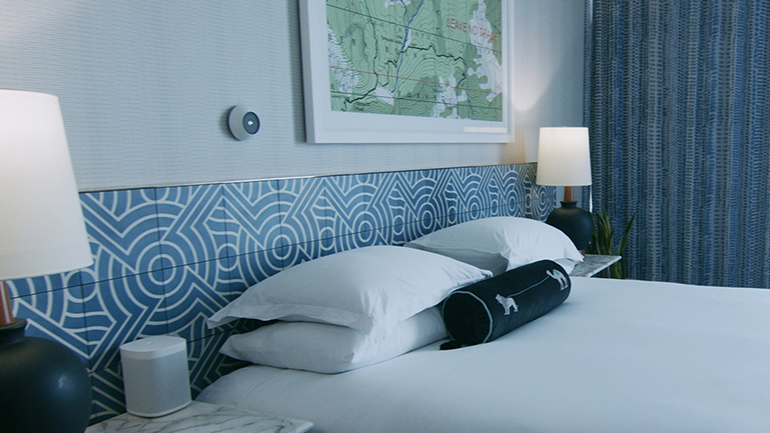 ---
Microtel by Wyndham to open 20 hotels in Greater China by the end of 2022
Wyndham Hotels & Resorts will take a huge step in expanding its portfolio in China with confirmation of plans for 20 new Microtel by Wyndham hotels located in key cities and emerging destinations across the country by the end of 2022. Designed to provide travellers with modern conveniences, Microtel by Wyndham made its debut in China in late 2019 as a midscale brand. The brand has since grown to a collection of six hotels, including locations in Hangzhou, Hefei, Guiyang, Kunming, Lijiang and Tianjin. The most recent additions to this nationwide portfolio were the 165-room Microtel by Wyndham Tianjin and the 131-room Microtel by Wyndham Kunming City Center, which made its debut last month. Looking ahead, the brand will further extend its presence with new openings in destinations including Huangshan, Changsha, Qingdao, Fuzhou and more. Confirmed new locations include the Microtel by Wyndham Huangshan Tangkou, a 110-room new-build hotel is situated close to the Mount Huangshan Scenic Area in Anhui province, a UNESCO World Heritage site and one of the most popular tourist attractions in China scheduled to welcome guests in the coming weeks before the2021. A further new arrival will be the Microtel by Wyndham Changsha West, a 135-key hotel opening in 1Q 2022.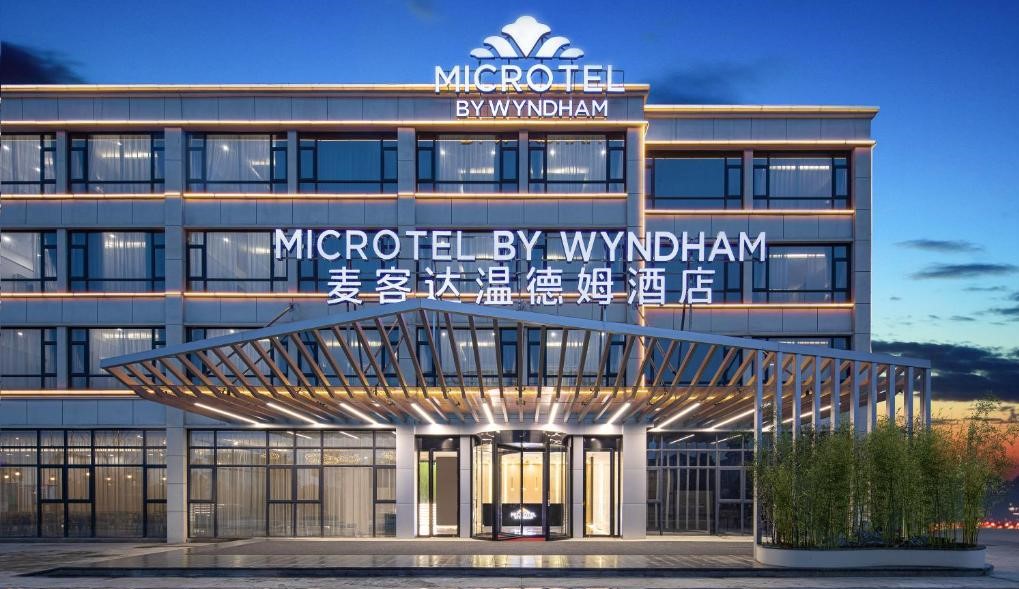 ---
LXR Hotels & Resorts debuts in the US Pacific Northwest with new Seattle arrival
LXR Hotels & Resorts has officially entered the United States' Pacific Northwest region with the addition of Hotel 1000 Seattle, a 120-room urban luxury retreat located in the city's vibrant Downtown business and arts district. The property, previously known as Loews Hotel 1000, joined the LXR portfolio in late Aug-2021, making it the third domestic addition to Hilton's luxury collection brand and the first LXR property in the region. The transition will be followed by a 2022 renovation to further elevate the guest experience with added amenities, and enhanced design. Located at First Avenue and Madison Street, the property is ideally positioned just steps from the city's iconic Pike Place Market and waterfront park, and also within walking distance to notable attractions. The luxury urban resort includes a full-service spa, the city's only virtual-reality Golf Club simulating over 50 courses from around the world, wine tasting room and 9,100 square feet of meetings and events space.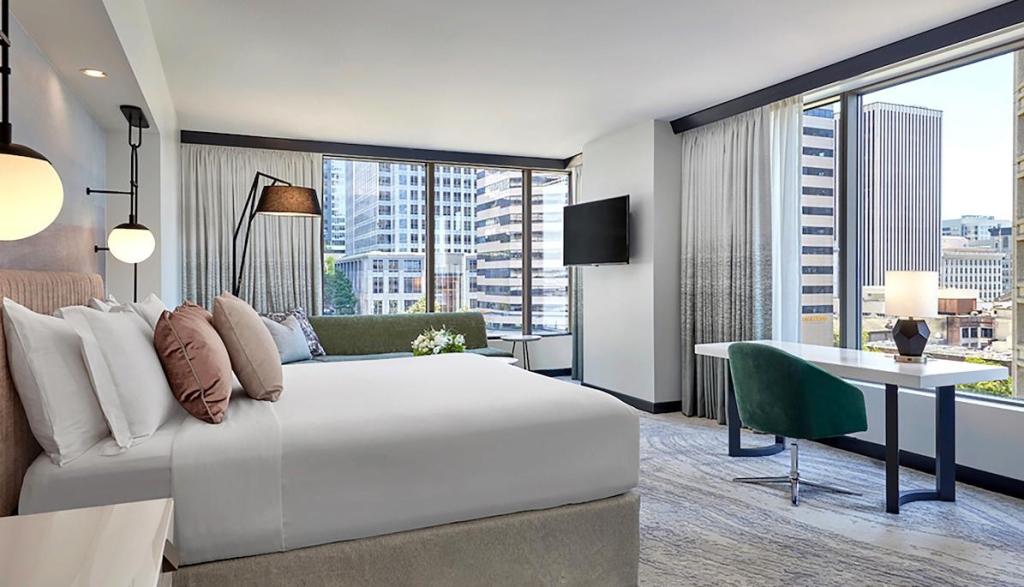 ---
The House Hotel opens in Jeddah's lifestyle City Yard destination
Kerten Hospitality is growing its luxury boutique hotel brand in Saudi Arabia with the opening of The House Hotel Jeddah CityYard, part of the destination's first lifestyle destination City Yard. The vibrant and connected community is home to upscale gourmet venues, community events and entrepreneurial networking within the city's trendy commercial hub – Al-Rawdah. The 114-room hotel will be the focal point of the City Yard complex part of the vision of owner, Pure Houses, to bring transformative brands together to build a destination and create an opportunity for entrepreneurial networking, local community and pop-up events.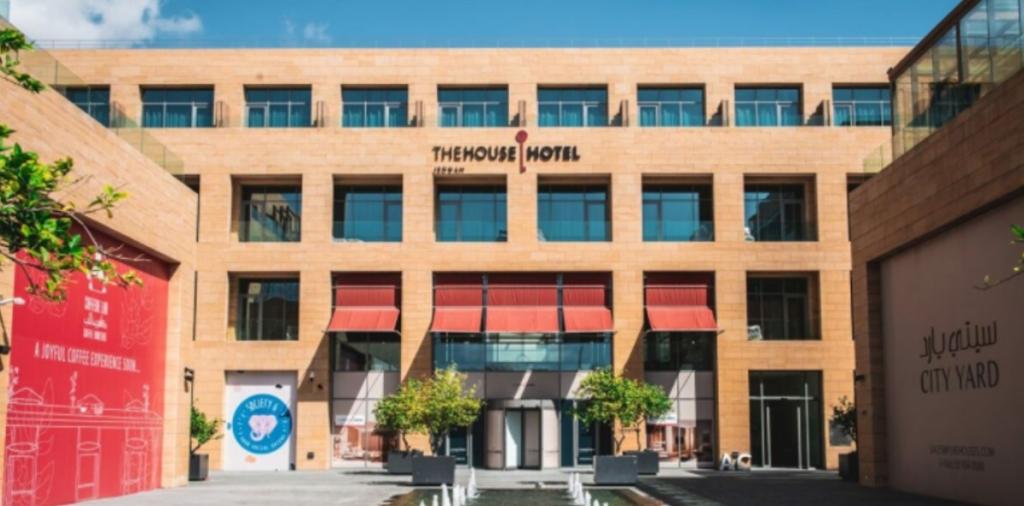 ---
Mandarin Oriental to manage luxury residences in Beverly Hills, California
Mandarin Oriental Hotel Group has signed an agreement to brand and manage 54 luxurious residences located on prestigious Wilshire Boulevard, Beverly Hills that are scheduled to open in 2022. Mandarin Oriental Residences, Beverly Hills, at 9200 Wilshire Boulevard is the Group's first residential-only project on the US West Coast. These chic homes will offer a unique lifestyle encompassing the comforts of a private home combined with the service of Mandarin Oriental. The sleek mid-rise property will encompass 54 residences, all with outdoor space, and crafted interiors and furnishings curated by the acclaimed 1508 London design studio. Residents will enjoy a range of private facilities, including a fitness and wellness centre with a variety of spa and beauty treatments, a high-end beauty salon, library and lounge plus a rooftop swimming pool complete with poolside cabanas and adjacent bar and lounge.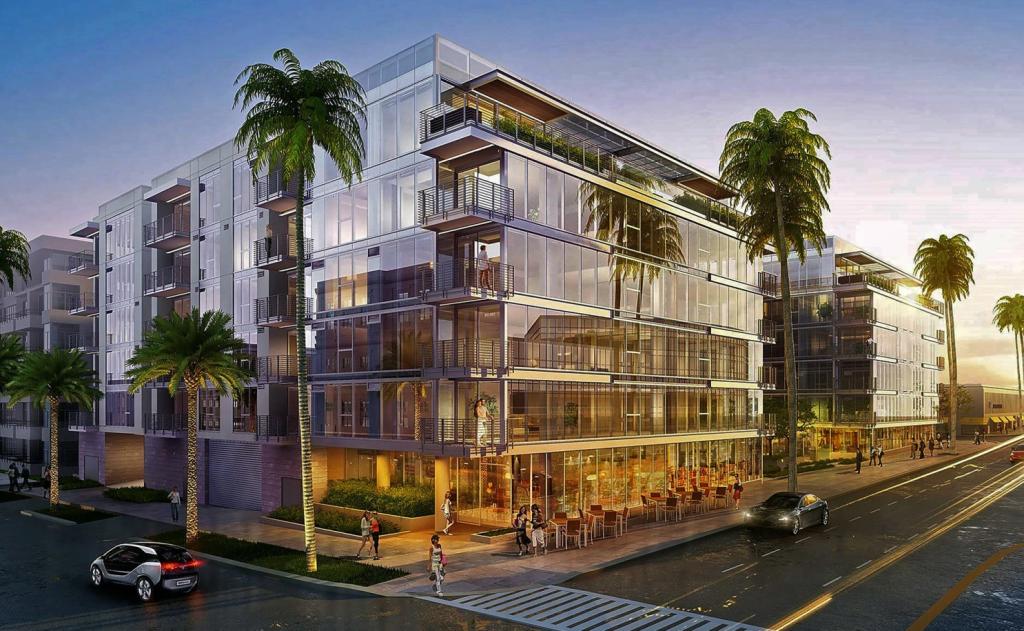 ---
Scandic sees uptick in demand with positive summer and promising start to autumn
Scandic, the largest hotel company in the Nordic countries with more than 280 hotels, in operation and under development, in more than 130 destinations, has reported that since the end of the second quarter, demand has grown across all of its markets. Scandic's occupancy was approximately 36% in Jun-2021 but improved to 58.5% in Jul-2021 and 53.5% in Aug-2021, boosted by domestic leisure travel demand. Compared with the previous year, the greatest increase has been in the larger cities, albeit general occupancy levels at Scandic's big city hotels are still clearly lower than before the start of the COVID-19 pandemic. During the first weeks of Sep-2021, Scandic's occupancy has remained above 50%, while price development has been positive compared with the previous quarter. Demand during weekdays is increasingly being driven by domestic business travellers and meetings, it says, while occupancy has remained at a satisfactory level on weekends. At the moment, Denmark and Norway are the Nordic markets with the highest occupancy rates while activity levels in Finland are at a considerably lower level. Scandic continues to estimate that an occupancy rate of around 40% will be needed to achieve positive adjusted EBITDA and about 50% for positive cash flow.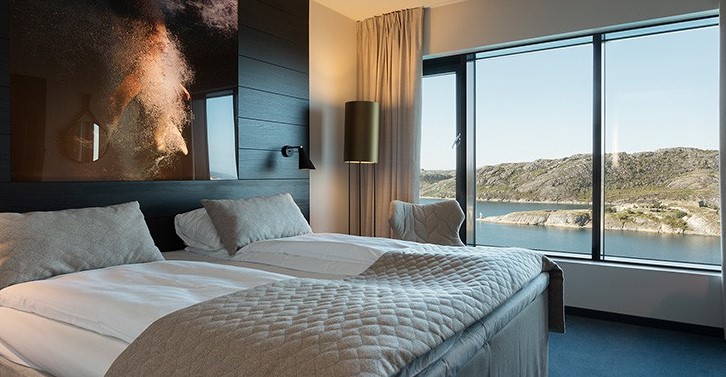 ---
Data metrics – latest performance insights from STR
Amid increased COVID-19 cases and lockdowns across the country, the hotel industry in Australia is reporting lower performance levels, according to preliminary Aug-2021. The occupancy level of 30.8% was the lowest in the country since May-2020 as four of Australia's capitals and two states were in lockdown during the month, heavily impacting performance. Across the top 10 destinations in Australia, each reported sub-50% occupancy for the month. Meanwhile, ADR for Aug-2021 was AUD163.22 and RevPAR AUD50.33.
Hotel performance in Dubai, United Arab Emirates in Aug-2021 was up from the prior month, according to preliminary data. Dubai has been one of the top performing global markets ahead of Expo 2020 albeit each of the three key performance metrics was still lower than pre-pandemic comparables. Occupancy was 58.4%, down from 67.9%, ADR was AED373.61, down from AED380.68, and RevPAR was AED218.32, down from AED258.52.
Preliminary performance data for Aug-2021 indicates the month was the strongest performing for hotels across London, England since the start of the pandemic. The absolute occupancy and RevPAR levels were the highest in the market since Feb-2020, while the ADR level was the highest since Mar-2020. The performance still fell well short of pre-pandemic levels with occupancy of 56.8% (versus 86.2% in Aug-2019), ADR of GBP112.58 (GBP150.39) and RevPAR of GBP63.97 (GBP129.59).
---
News briefs – bitesize updates of latest industry news and developments
Archer Hotel has added ARCHER Hotel Tysons to its portfolio, a luxury, new-build 178-room boutique hotel in Fairfax County in the new Scotts Run South development. At the foot of the McLean Silver Line Metro Station and just 9 miles northwest of Washington DC, this marks the seventh property in Archer's collection and its fourth on the East Coast.
Online accommodation and ancillary products provider Bedsonline has signed a preferred deal with Australian Travel Agents Co-operative (ATAC), the only co-operative buying group in the Australian travel industry where the members are the only shareholders, to further increase distribution reach in Australia. The partnership adds ATACs portfolio of 108 travel agencies that specialise in both leisure and corporate travel.
CycasHospitality has opened its fourth London property: the 54-room The Lincoln Suites in the heart of Holborn. Owned by Eastern & Oriental (E&O) Group, the boutique aparthotel offers 28 spacious one-bedroom suites and 26 luxury studios. The room categories are named after local streets in this historic London quarter and many overlook the city's famous Kingsway. Cycas Hospitality also took over the management of the 20-apartment Stow-Away Waterloo in early summer, while in Jun-2021 it opened the first Hyatt Place in central London; the upscale 280-room Hyatt Place London City East, in Whitechapel.
Marriott has expanded the diverse and dynamic portfolio of independent hotels championing individuality that meet in Autograph Collection with the addition of Domes of Corfu to the growing portfolio. Located on shores of the turquoise Ionian Sea on the Greek island's western coast, along the famous blue flag-awarded Glyfada beach, the hotel is enclosed at the floor of pine-covered cliffs, only a short drive from Corfu International Airport and Old Town Corfu, a UNESCO World heritage site.
Fairmont Hotels & Resorts is repositioning the iconic Century Plaza Hotel as Fairmont Century Plaza following a USD2.5 billion renovation. The property has been completely reimagined with 400 expansive guest rooms featuring private terraces, 63 luxury residences, the 14,000 square-foot Fairmont Spa Century Plaza, Lumière - a French-inspired Brasserie, and 24,000 square-feet of private event space touting one of the largest ballrooms in Los Angeles.
IHG Hotels & Resorts and APSN (formerly the Association for Persons with Special Needs) have announced a strategic partnership to provide support, jobs and training for APSN's students and trainees across all IHG hotels in Singapore. The agreement includes an apprenticeship programme aimed at helping the students and trainees realise their potential, and offers employment and training opportunities, including courses on hospitality, and food and beverage.
La Colección Resorts by Fiesta Americana, a collection of distinctive urban and beach resorts located across Mexico and the Dominican Republic, has expanded its portfolio with new resort offerings and brands located in different Mexican destinations. The first Curamoria Collection property is the 36-room Náay Tulum, a boutique resort concept already open, while new Live Aqua hotels will comprise the 421-room Playa Mujeres and 69-room Valle de Guadalupe, opening in summer 2023 and winter 2023.
Motel One is entering the Scandinavian market with the opening of a hotel in Copenhagen after agreeing to a lease agreement with Pandox to take over the operations of the existing h27 hotel in the city centre. Alongside the reflagging, the 200-room property has undergone a renovation that was concluded in Jun-2021.
The new Premier Inn Stuttgart Airport has opened in the German city following the renovation and rebranding of a property that originally opened in 2007. The 145-room hotel is part of a growth push for the brand in the German city that will see the number of Premier Inn properties double from three to six in the coming years.
Radisson Hotel Group has set a record in its North African expansion, with the signing of nine hotels, to date this year. This has boosted the Group's North Africa portfolio, comprising of the Maghreb countries along with Libya and Egypt, to over 30 hotels in operation and under development, placing them firmly on track to reach over 50 hotels by 2025. New properties include the debut of the Radisson brand in Casablanca with the signing of Radisson Hotel Casablanca Gauthier La Citadelle.
Regenerative Travel, a benefit corporation, travel planning service and accredited collection of independent hotels and lodges committed to regenerative hospitality, has two new additions to the Regenerative Resorts portfolio. The new hotel members are the 12-suite luxury farmhouse Gangtey Lodge in Phobjikha Valley, Bhutan, and Samara Karoo Reserve in the Great Karoo, South Africa.