It has been widely predicted for quite some time now that China would over take New Zealand as Australia's number one inbound market, however predicting exactly when that would be has proven somewhat difficult.
For the year ending Dec-2017, New Zealand tourists visiting Australia was 1,356,400, just edging out China with 1,355,500.
2017 China and New Zealand visitor arrivals to Australia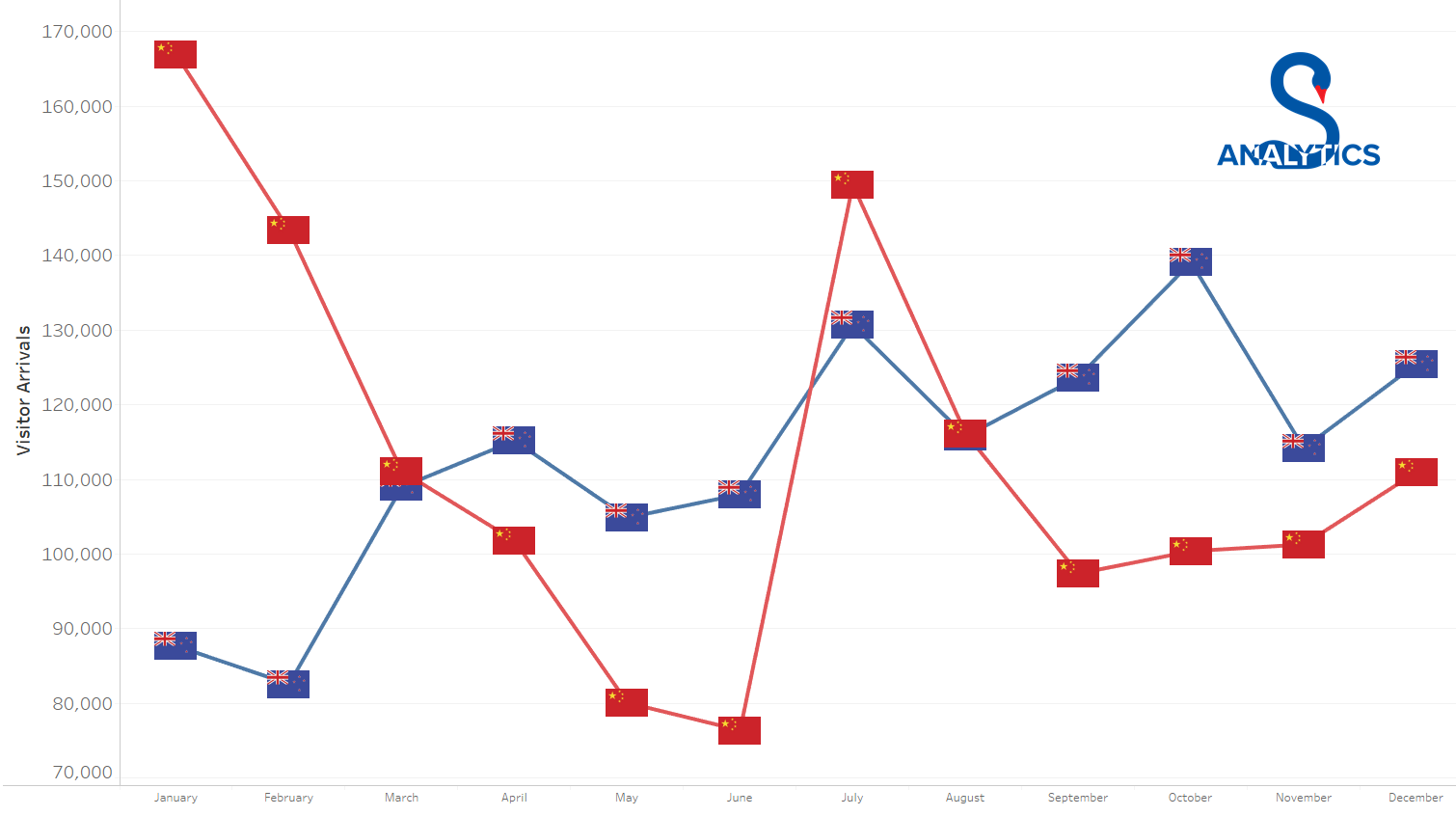 Source: ABS
With a gap of only 900 tourists now separating the two countries, a growth of only 1.2% in Chinese tourists will result in Australia having a new number one inbound market very shortly. Logic would tell you that only one more month worth of results will see China take the lead, especially as China averaged a 14% growth each month in 2017, compared to New Zealand's 1%.
China and New Zealand visitor arrivals to Australia 1991-2017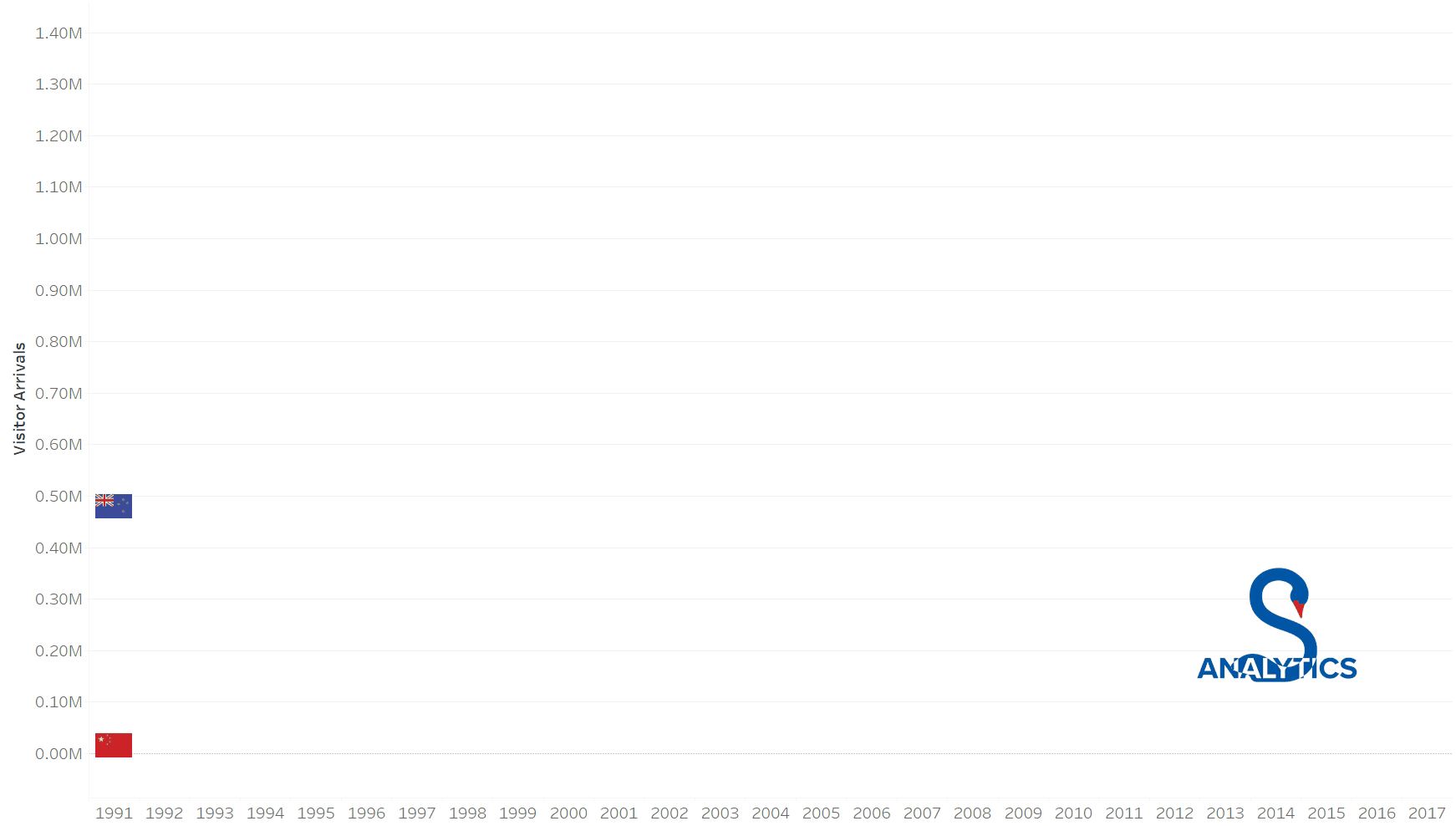 Source: ABS