Mr Luxon has played a significant role in the development of Air New Zealand and the announcement of his resignation came seven years to the day that he was appointed. He had left a role as CEO of Unilever's Canadian consumer products business to become Air New Zealand's group general manager international airline in May-2011 before succeeding Rob Fyfe as CEO at the end of the following year.
During his seven-year tenure as CEO the airline has experienced a period of enhanced profitability, strong dividends to shareholders, record customer satisfaction scores, outstanding brand health and been recognised for its corporate reputation.
In fact Mr Luxon was on stage earlier this month (Jun-2019) at the IATA AGM in Seoul, South Korea collecting the new Diversity & Inclusion award from the airline body in recognition of some of the activities he oversaw as CEO of the airline as it embarked on its Diversity and Inclusion journey in 2013, after his appointment.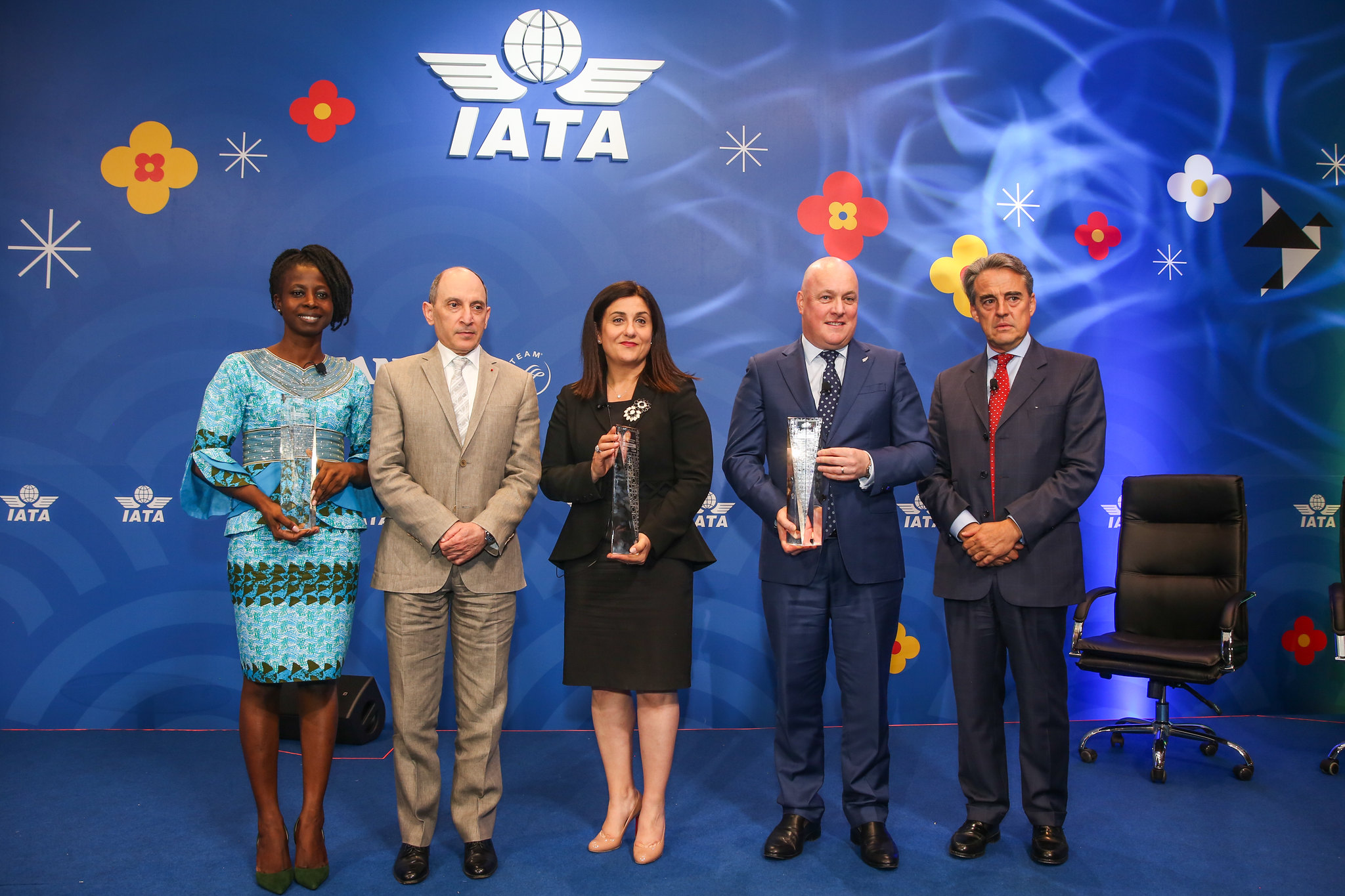 IATA said that thanks to the commitment from its board and executive team as well as diversity and inclusion champions across the organisation, Air New Zealand had established itself as an organisation "that represents Aotearoa, a place to work where all Air New Zealanders can be themselves and thrive".
The initial focus of this programme was on gender and accelerating the advancement of women. A Women in Leadership Programme aims to empower women to realise their full potential while working at Air New Zealand. The airline also created various networks—Women in Digital, Women in Engineering & Maintenance and WINGS (female pilots). The number of females in senior leadership roles has increased from 16% in 2003 to 42% today.
Air New Zealand's efforts have been broadly recognised with the Gender Tick Accreditation, Rainbow Tick Accreditation and the Accessibility Tick Accreditation. Importantly, 80% of employees say Air New Zealand is open to and accepts differences which is a 22% improvement over 2016.
Mr Luxon describes his time at Air New Zealand as an "awesome journey" and says what has been achieved by "working together with a common goal of supercharging New Zealand's success economically, environmentally and socially has been nothing short of remarkable".
He says he is incredibly proud of what Air New Zealand has achieved under his tenure. "Our customer centricity, commercial focus, and highly engaged culture have made Air New Zealand the most revered company in our part of the world as reflected in our corporate reputation rankings on both sides of the Tasman," he says.
"I have absolutely loved the responsibility and experience of leading this company over the last seven years. It has been intellectually challenging, people centred and an absolute privilege to do this job. However, I do feel it is the right time for a new leader to take over and preserve and enhance the good things from our past, but also to put their own stamp on the organisation bringing their own personality and emphasis to the role as I did," he adds.
Air New Zealand's board has commenced an international search for a replacement and says it expects to be in a position to announce the appointment of a new chief executive officer "in the near future". As for Mr Luxon, he acknowledges that at 48 years of age and with his children now finishing high school, he and his wife now have "a new degree of freedom" and that also includes future career choices. "I would like to think more about how I can best use my skills, abilities and experience to make a further contribution to the success of New Zealand whether that be through corporate life, politics or a not for profit," he explains.