Many airlines secure significant income from baggage fees and ticket changes, but right now they have to be increasingly sensitive to passenger needs. Hitting a returning passenger with a significant fee to change a flight when the clouds of Covid-19 remain would be sure to start a storm.
In its 'Flight Plan 2020: Building Airline Revenue in the Recovery', sponsored by technology platform CarTrawler, IdeaWorks Company says that while the essential elements of baggage policies and change fees had simple beginnings over time the quest for more revenue "has created a structure poorly equipped for the Covid-19 era". With the pandemic requiring new sensitivity when developing revenue-producing plans, it says Covid-19 has effectively made traditional baggage and change policies obsolete.
"Complexity is a curse, innovation provides the cure," it says, noting that the airline business has a tradition of innovation, but for many decades has "too often relied on complexity to improve the bottom line, which leads to decreased consumer satisfaction". The industry now faces two choices as it reacts to the changing environment.
"Change can be forced upon an existing structure, which has been made unstable through years of similar activity. Or, the time can be taken to disassemble the old and begin with something purpose-built for the current travel environment," says the report.
When it comes to ticket restrictions and fare changes, the report says: "No one would ever design a similar system if beginning the task today." This was highlighted in a previous The Blue Swan Daily feature that looked at how new technology was allowing airlines to overcome legacy system restrictions that was slowing ticket changes and the issuing of refunds.
https://corporatetravelcommunity.com/atpco-makes-it-easier-for-airlines-to-override-existing-fare-rules-and-to-waive-change-fees-with-its-new-automated-emergency-flexibility-solution-that-enables-instant-flight-changes-and-refunds/
There is a need to now adapt to the changed traveller and some practices already adopted by carriers could set the path for others to follow. The report highlights some airlines that have proven successful with their strategies. These include Allegiant Air with its Trip Flex a la carte service and Ryanair's combined large carry-on bag, personal item and early boarding offer.
At the other end of the scale there is Southwest Airlines which doesn't charge change or cancel fees but counts on better passenger loyalty to create financial results that have been the envy of the industry.
"Building revenue during the pandemic and recovery will require steadiness and carefulness," says the report. "This will have old methods replaced by innovations, which should strive to reduce complexity."
Covid-19 has made travel an unfriendly experience with masks, no food, social distancing, and uncertainty. We need to compensate by offering more favourable terms for policies related to change fees and baggage. It's the only way to inject more humanity into travel," concluded the report.
We mainly look at airlines when we talk about ancillaries, but airports are also active with fast track security lanes, dispensers for plastic liquid bags and more recently with the introduction of machines selling PPE.
READ MORE…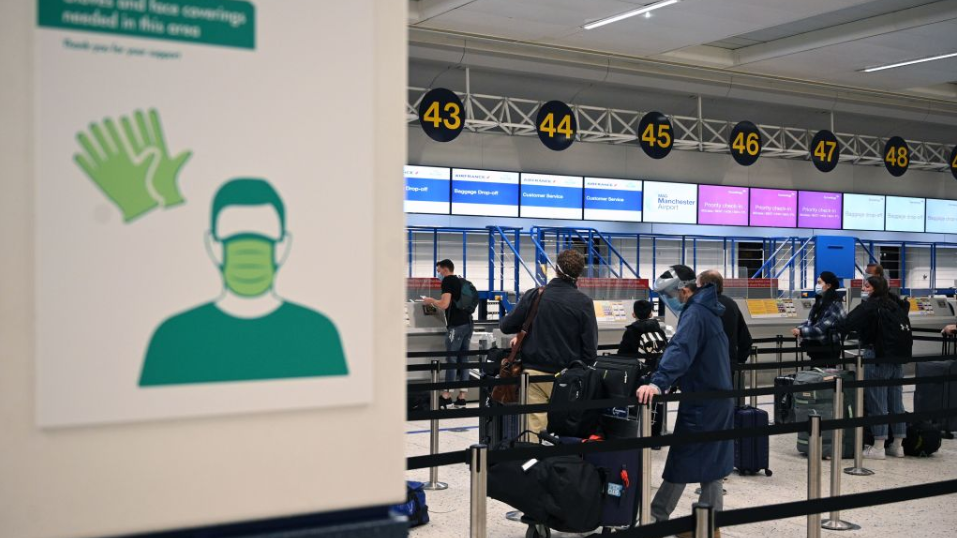 Manchester Airport first to offer bookable security timeslots
While airports struggle to come up with innovative ways of attracting passengers back 'safely', the UK's Manchester Airport will trial a pre-booking time slot option for the security clearance function, one which could be extended to Manchester Airports Group's other two airports and be adopted by other airports across the world.
By booking their free slot, passengers will benefit from access to a dedicated lane straight to the security checkpoint, similar to the 'Fast Lane' already in use, and will be able to reach the departure lounge more quickly. It will allow the airport to manage the volume of passengers coming through security more efficiently and help keep queues shorter, it claims.
The trial process is being offered as part of "a new standard for safe air travel" and to "ensure passengers feel safer and more confident about travelling by air, particularly when travel demand starts to grow again in the near future".
The availability of slots is limited and will be operated on a first-come, first-served basis, through online booking. Passengers are encouraged to make a booking around two hours before their flight departure time and asked to arrive within the chosen slot.
If passengers arrive outside the allocated time, they will not be able to access the dedicated line and will be redirected to the security queue, which may be longer than usual, given social distancing measures that the airport will put in place.
At first glance it makes sense, but while there might be some impracticalities, it does show that the industry is making a big effort to make travellers feel safer. If successful, such measures could become more widely adopted and a commercial value may be added to them in the future.