Last year, at the inaugural CAPA Qatar Aviation Aeropolitical and Regulatory Summit, it was claimed that "aviation remains trapped in a web of protectionism". National University of Singapore professor of aviation law Alan Tan noted "most states are enamoured by the outdated, archaic idea that flagship carriers are spreading the brand of the nation".
European Commission director general mobility and transport Henrik Hololei noted that aviation is not punching above its weight when it comes to government importance. "It is not necessarily seen on a political agenda to the level its statistics suggest," he explained.
The current alliance system was described as "old fashioned" by Qatar Airways Group CEO Akbar Al Baker, who claimed they simply allow airlines to "burn miles on each other and use their lounges". Meanwhile, Arab Air Carriers Association secretary general Abdul Wahab Teffaha stated "fair competition is like beauty, it is in the eyes of the beholder".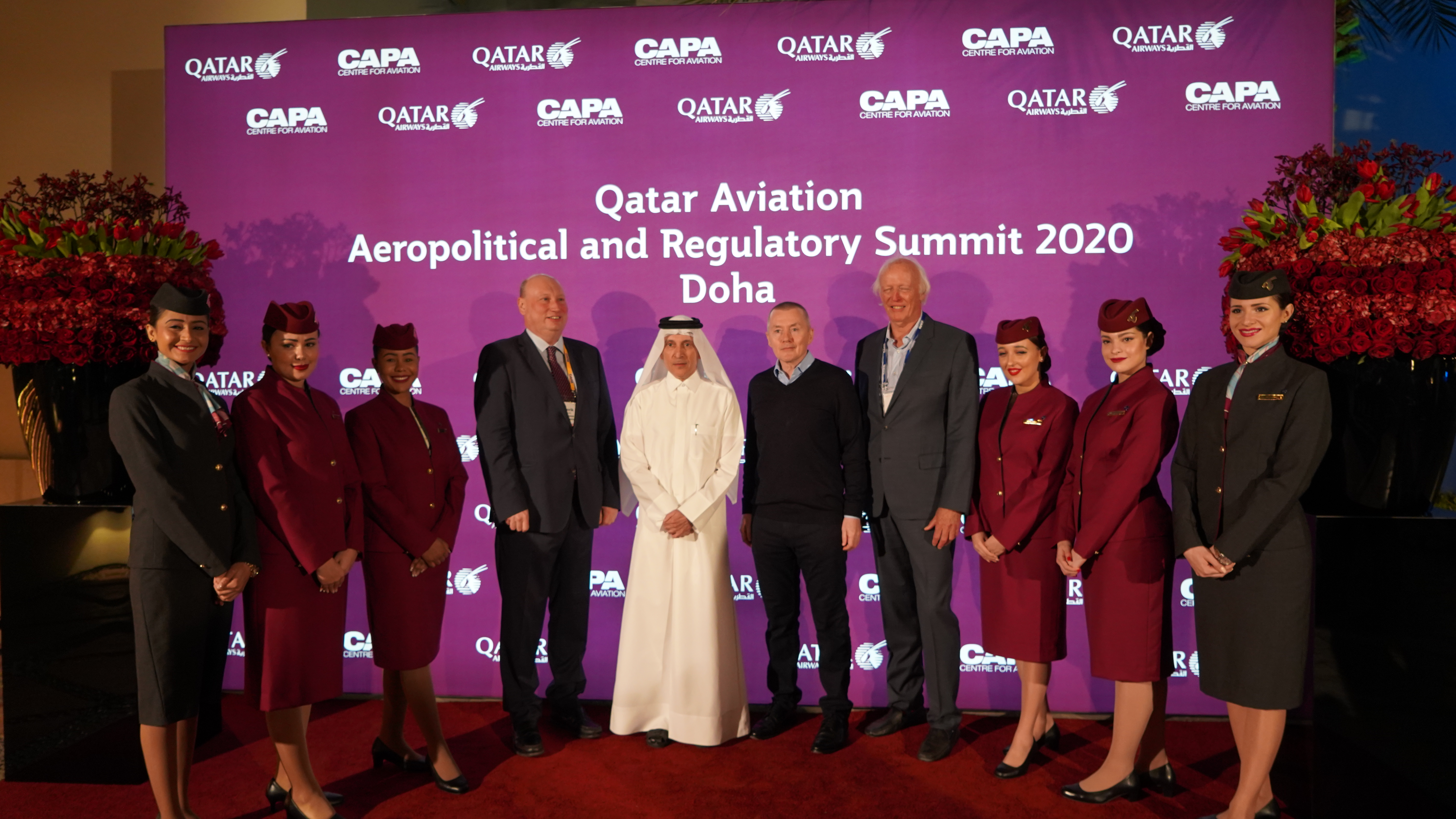 The event has returned for a second edition, where CAPA – Centre for Aviation once again addresses the latest developments in aviation regulation, both within the Gulf Cooperation Council countries and globally.
Here's some of the key insights from the summit, which took place at the Sheraton Grand Doha Resort & Convention Hotel during the first week of Feb-2020.
Consumers are driving demand for airline sustainability measures
Embry-Riddle Aeronautical University Dean of College of Business Maneesh Sharma stated: "I see the consumer as the centre of the storm" in terms of sustainability issues and the aviation industry. Mr Sharma added: "The stronger driver of this is the consumer side", with consumers asking airlines "can you meet my standards of corporate social responsibility?".
[perfectpullquote align="left" bordertop="false" cite="" link="" color="" class="" size=""]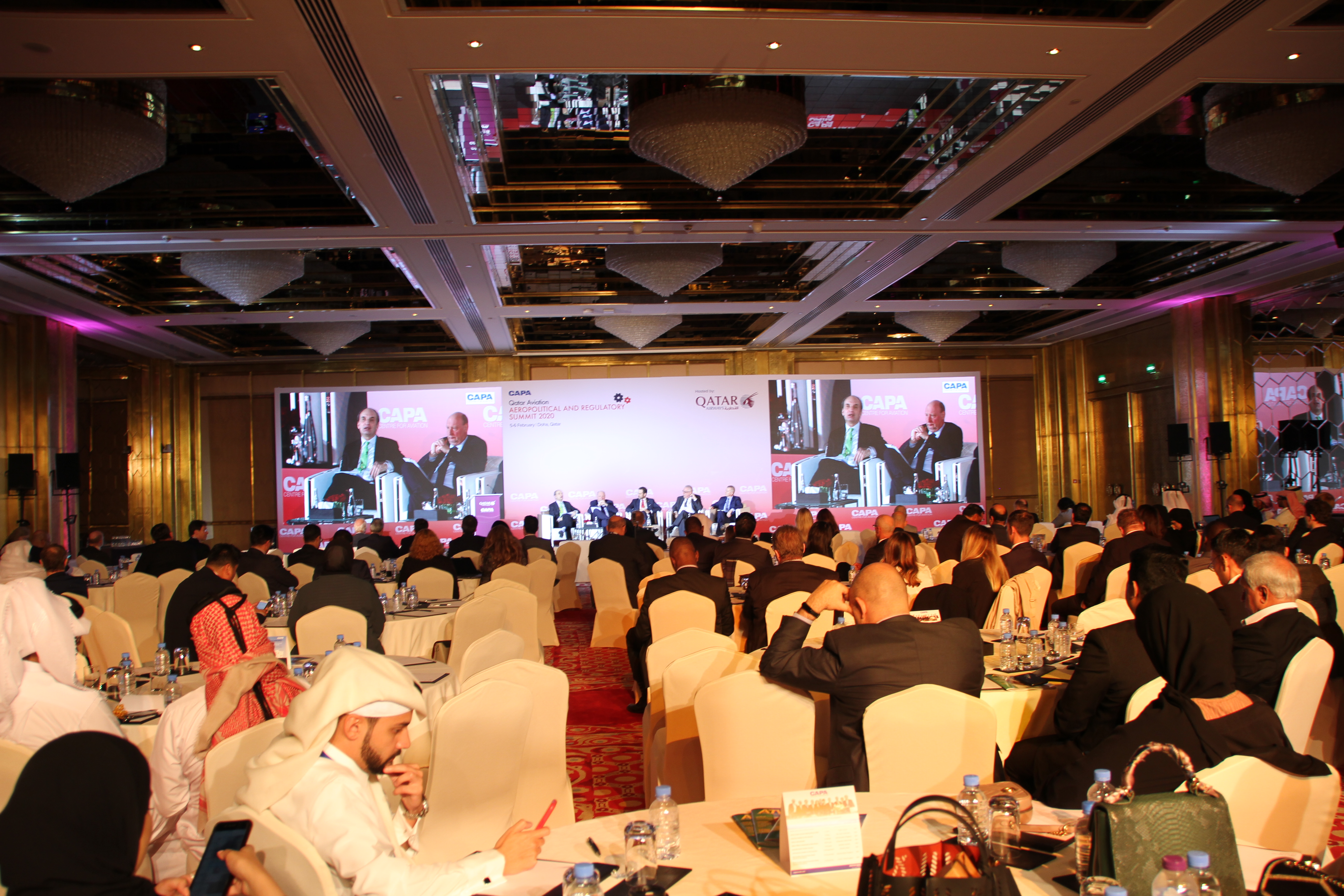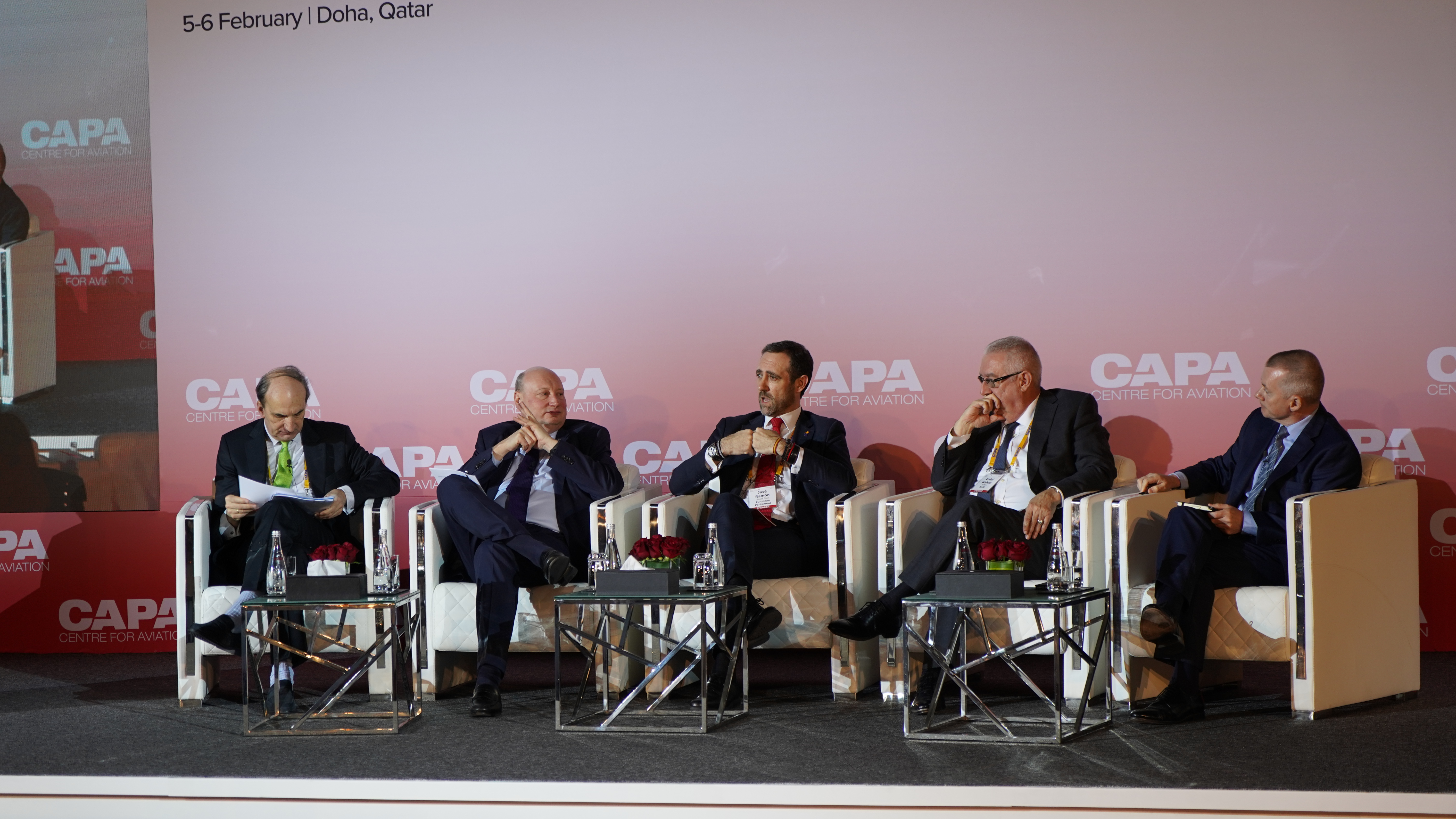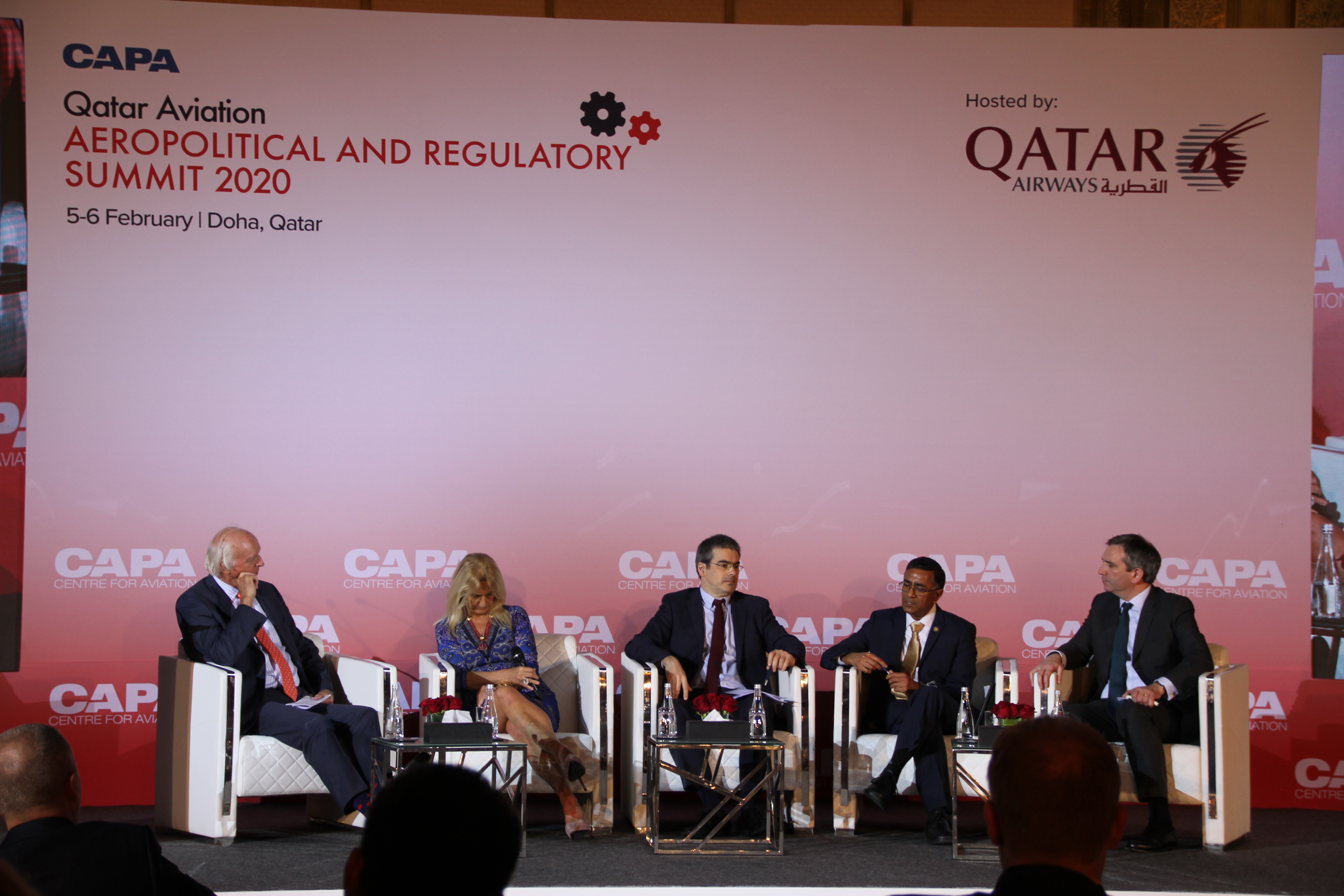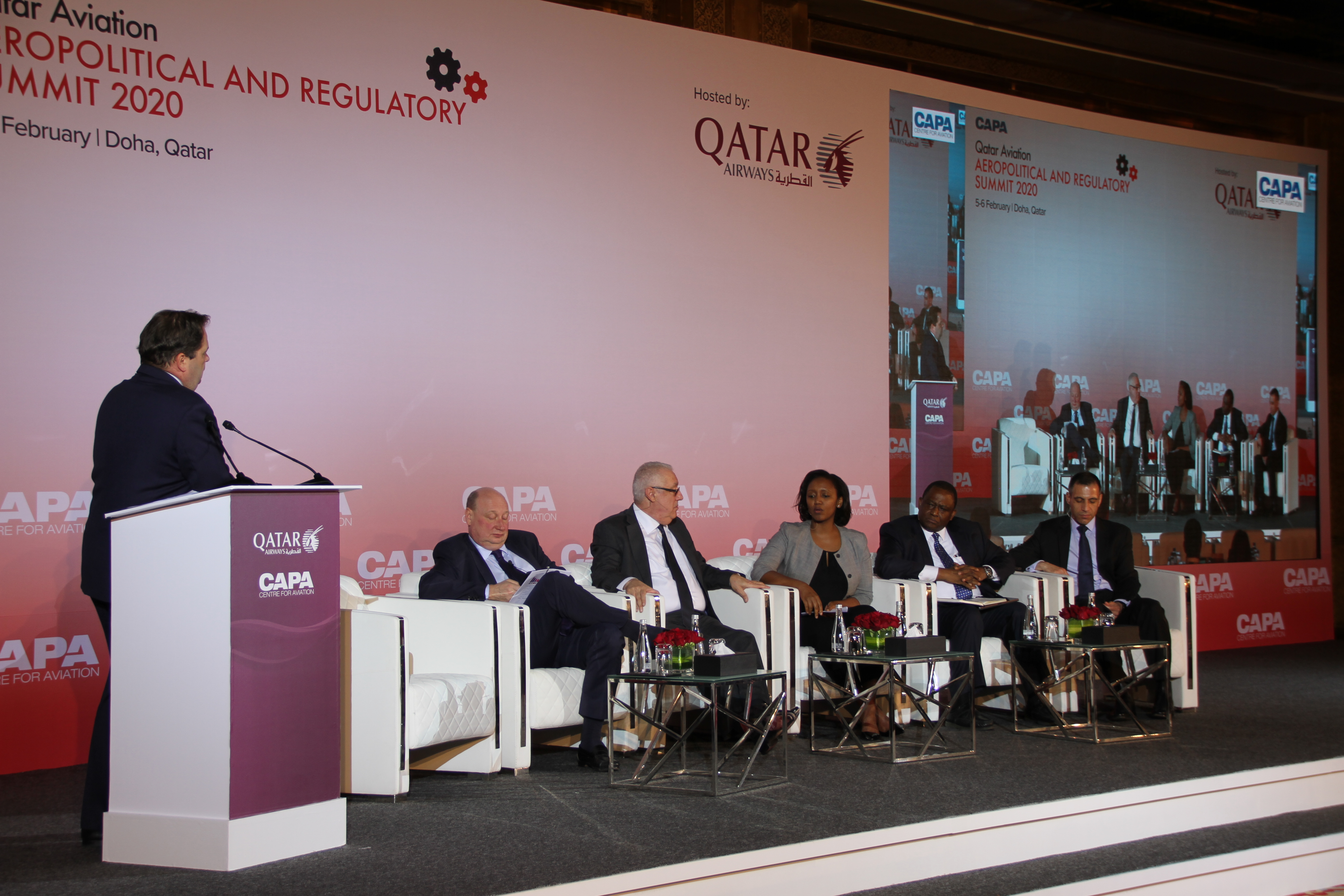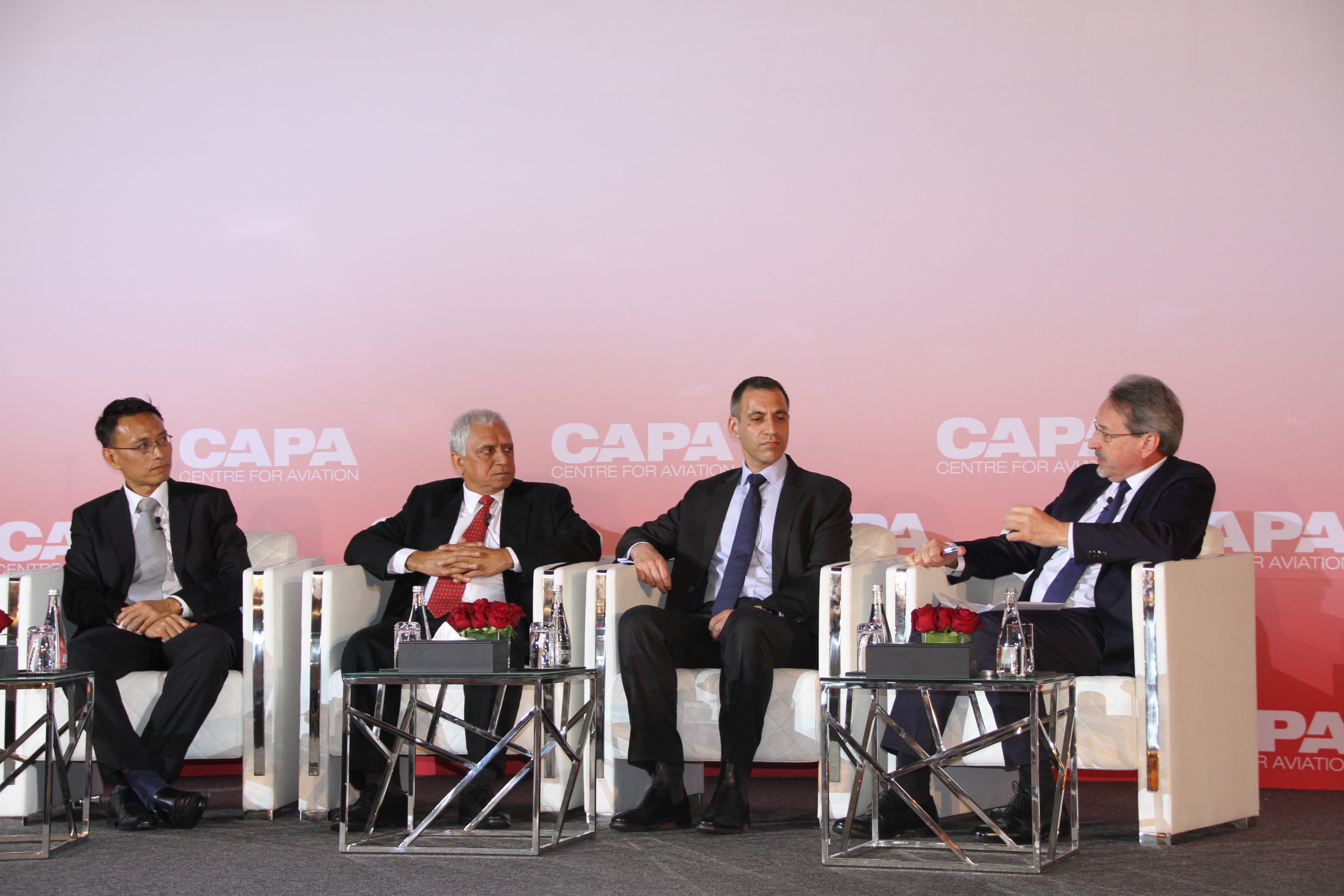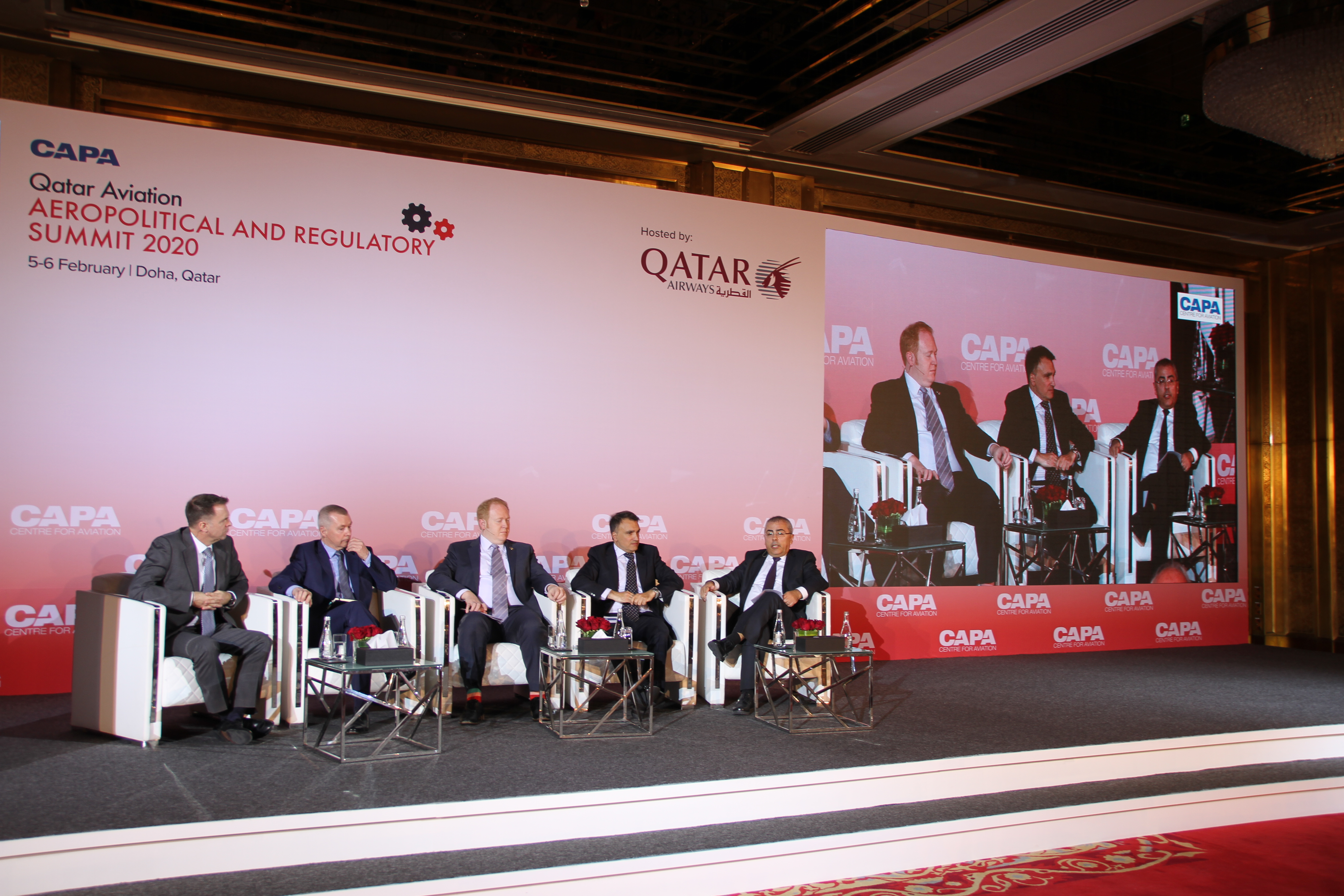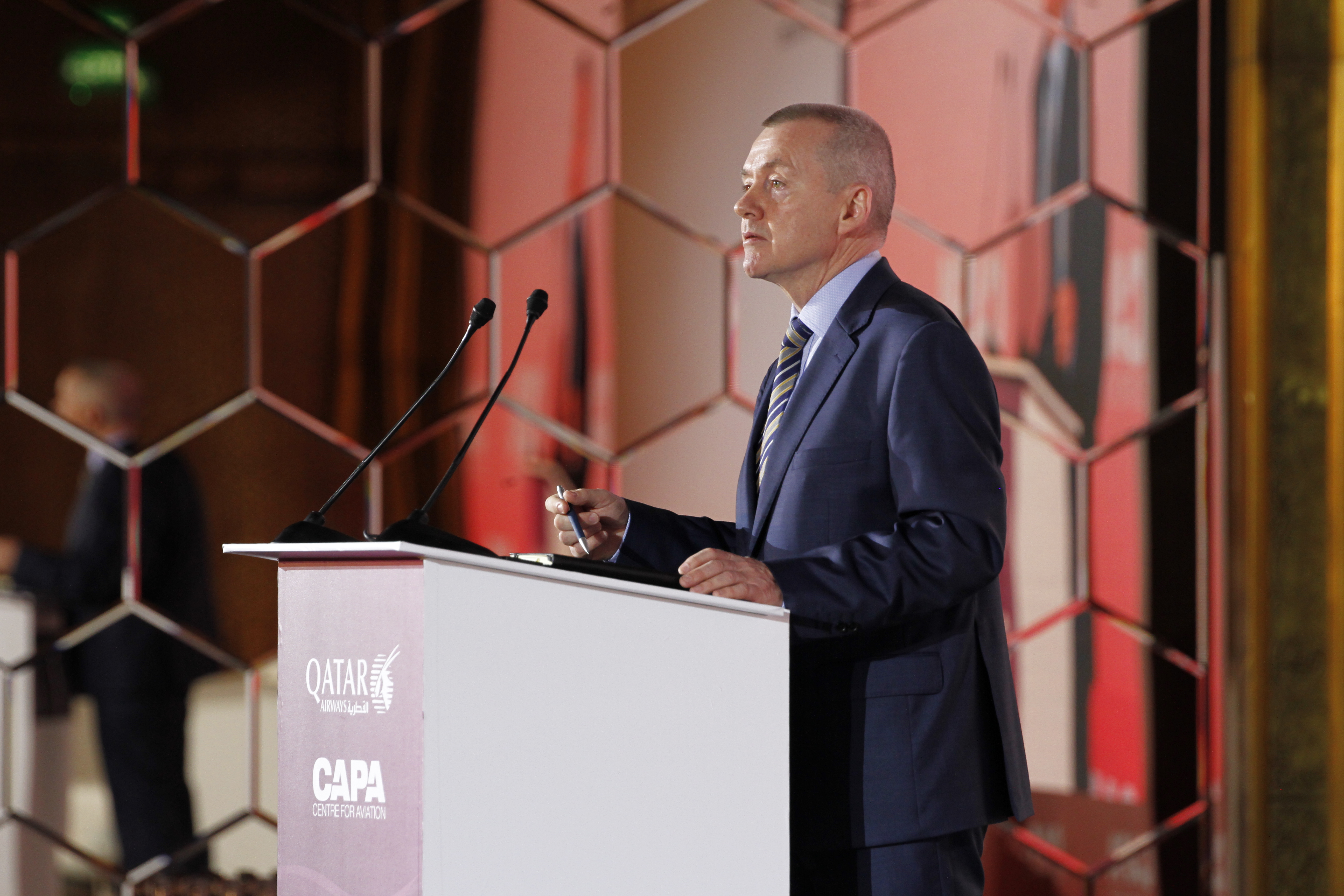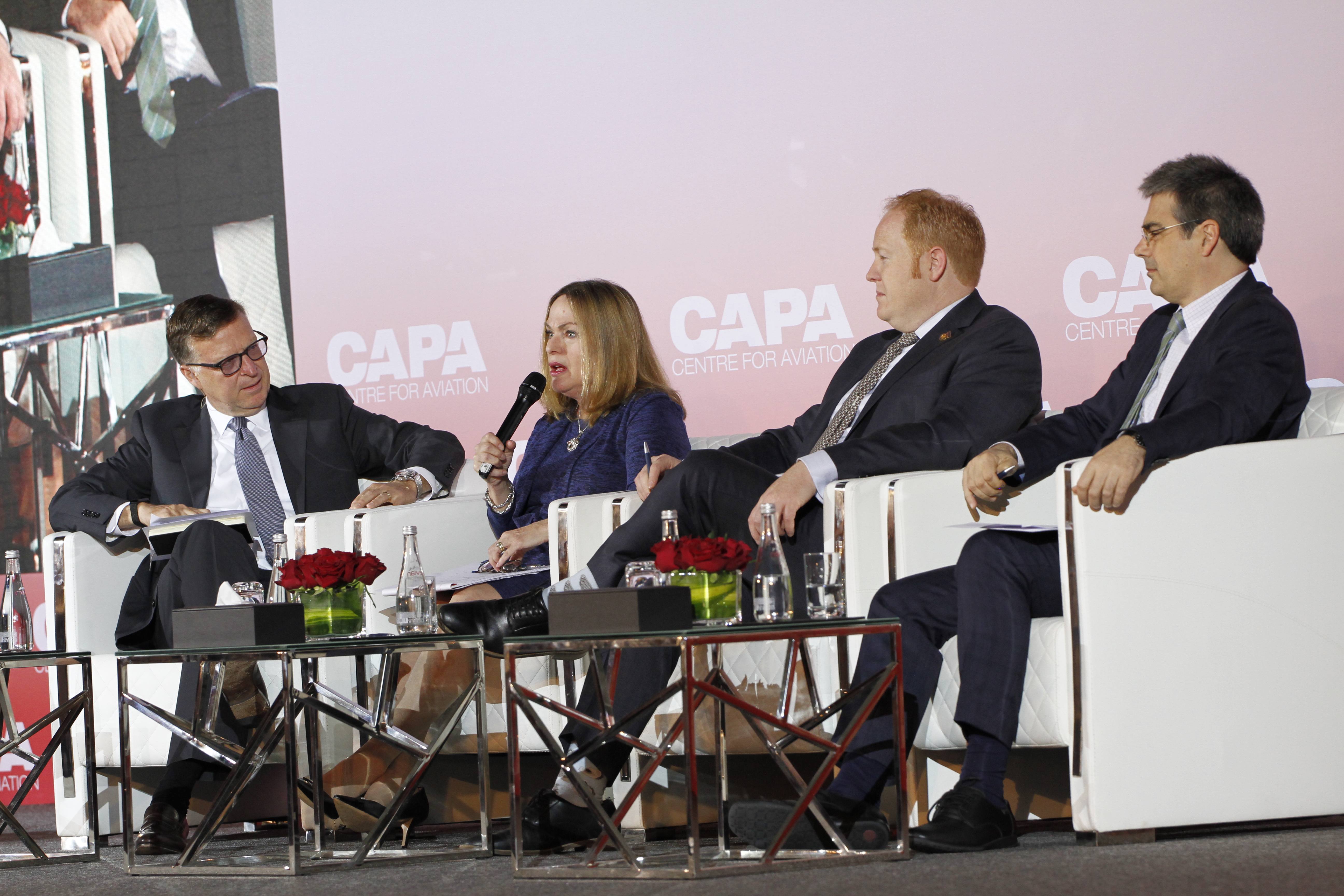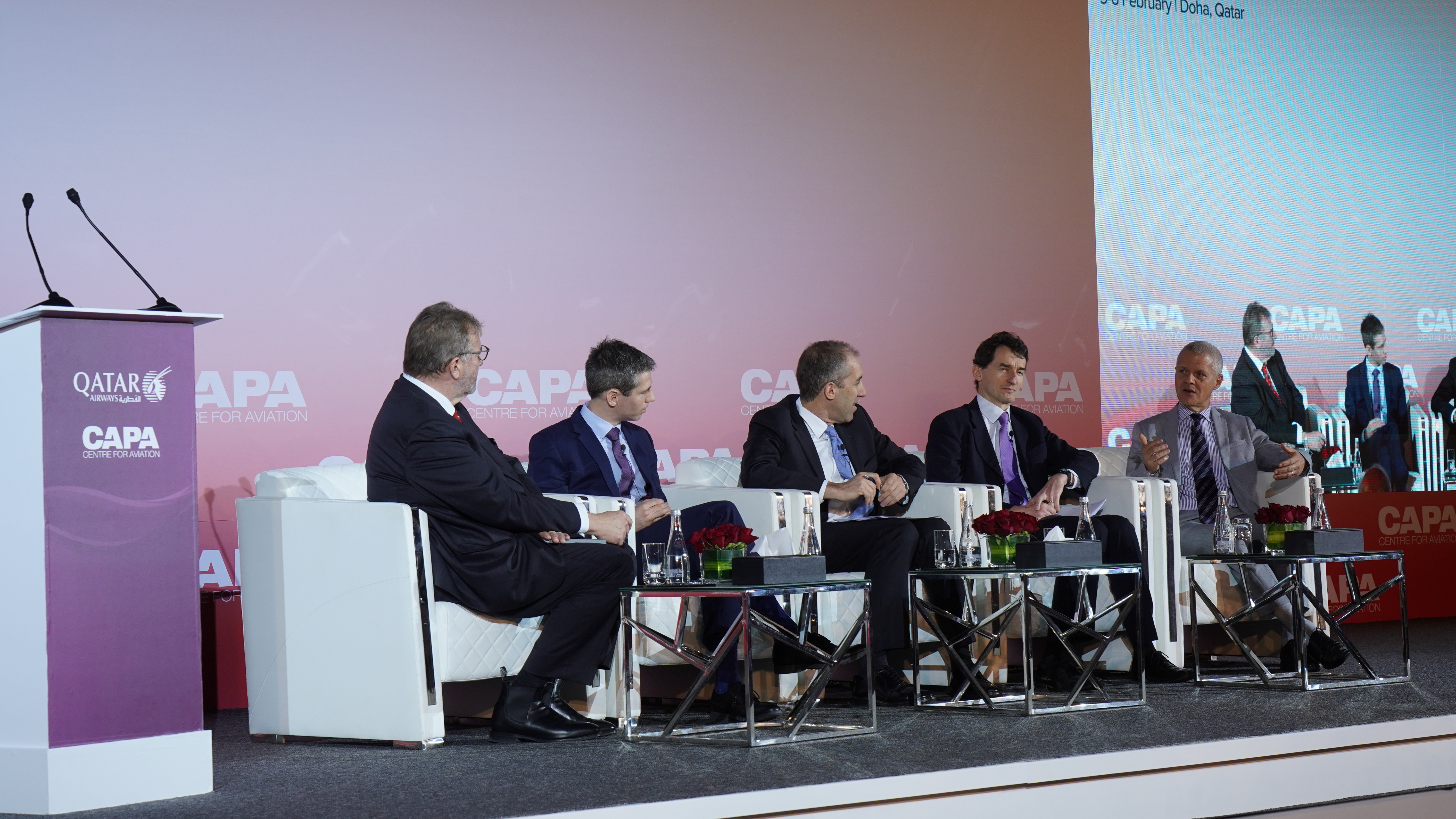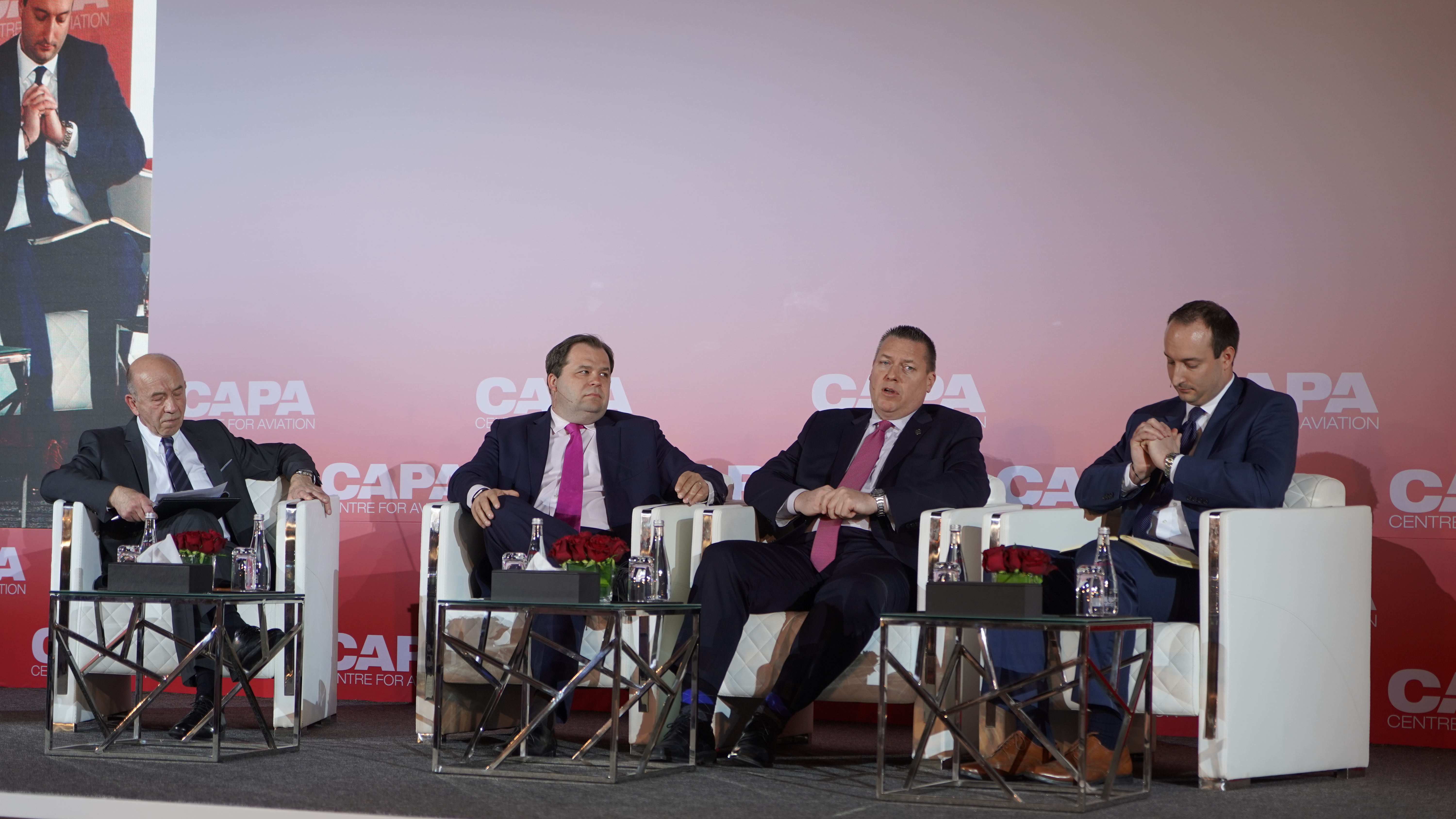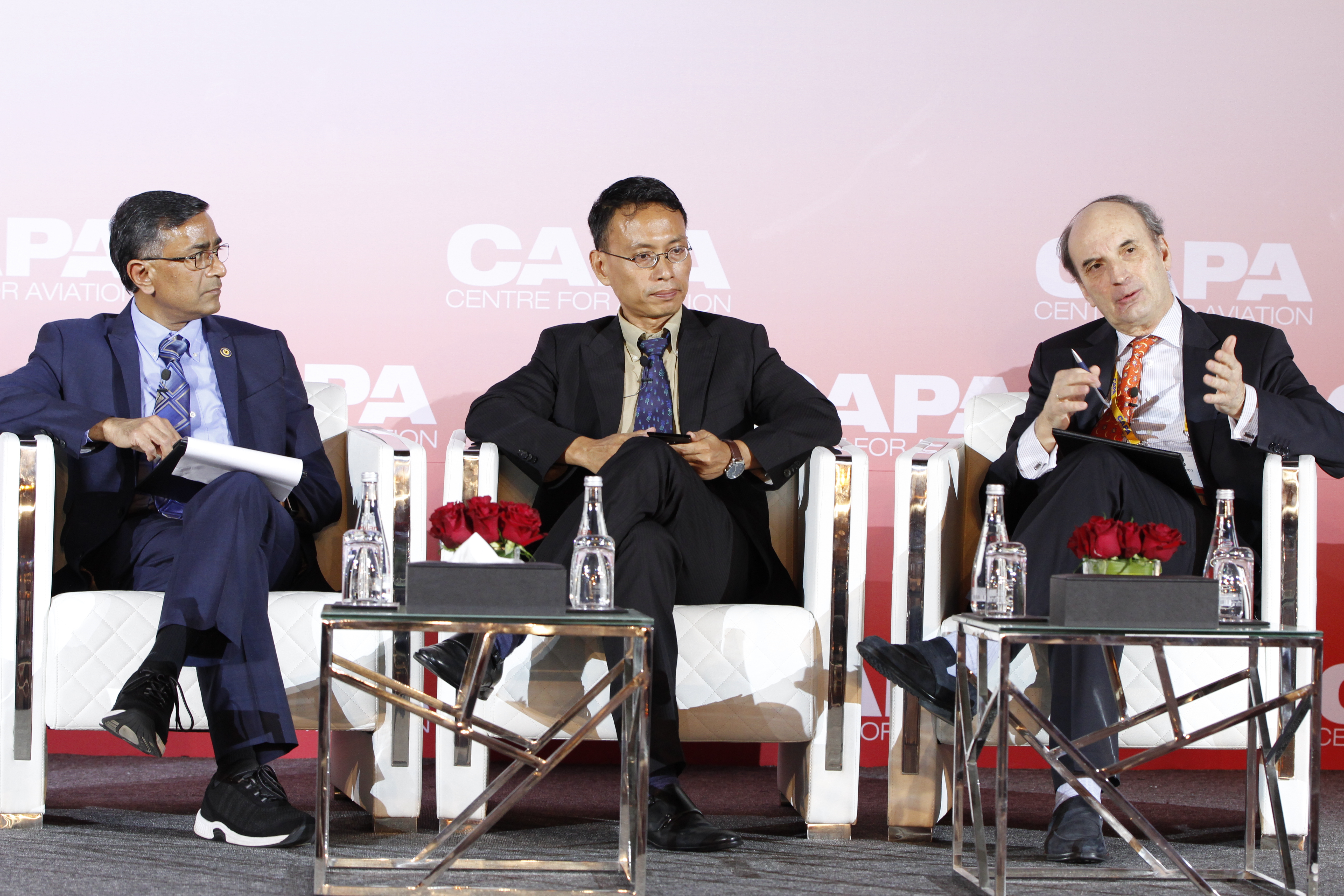 [/perfectpullquote]
'Airlines are not politicians' and industry should be 'spared the burden of political disputes'
Arab Air Carriers Organisation (AACO) Secretary General Abdul Wahab Teffaha stated "airlines are not politicians" and the civil aviation industry should be "spared the burden of political disputes" as much as possible. Mr Teffaha noted airlines are "not in the business of disallowing people from travelling" and said regulatory efforts should be made to "safeguard the right of passage" for airline passengers.
'Flying has to become cheaper' in Africa - airlines are at a disadvantage due to high operational costs
European Commission DG for Mobility and Transport Henrik Hololei stated "flying has to become cheaper" in order for the aviation industry in Africa to grow, "which means you need LCCs". Mr Hololei noted LCCs are "virtually non-existent" in Africa at present. RwandAir CEO Yvonne Manzi Makolo stated African airlines are at a disadvantage compared to airlines operating in other markets due to the relatively high costs of aviation fuel, airport charges and aircraft maintenance in Africa. Ms Makolo noted the cost of doing business severely hinders profitability for African airlines.
Consolidation has been a success for the US aviation industry in the long run
US Department of Transportation (DoT) Director of International Aviation Brian Hedberg stated: "In the long run, consolidation has been a success" for the US aviation industry. Mr Hedberg said: "There is a market dynamism that exists…and I think consolidation drives that". He added that as an economist, he knows "market failure is a good thing, it shows that the market is working".
Global aviation industry can 'absolutely' handle potential downturn in Chinese market
IAG CEO Willie Walsh stated the global aviation industry is "absolutely" in a position to handle and absorb a potential significant downturn in China's economy and the Chinese aviation market due to coronavirus. Mr Walsh said the industry has learned from previous crises and "can face anything that's thrown at us".
Aviation industry is 'fascinating', which makes it 'more visible' in the environmental debate
LUISS University of Rome Professor of Aviation Law and Studio Pierallini name partner Laura Pierallini, stated one of the reasons the aviation industry needs a "licence to grow", as opposed to other industries that do more harm to the environment is because "our industry is fascinating". Ms Pierallini said the fascination with the aviation industry makes it "much more visible" than other industries.
The aviation industry is not exempt from wider sustainability efforts
European Commission Head of Unit for Aviation Agreements Carlos Bermejo Acosta stated the aviation industry is not so unique that it should be exempt from wider efforts to reduce emissions and combat climate change. Mr Acosta opined that the aviation industry cannot shelter itself from what the rest of the economy is facing. He added: "Aviation needs to be sustainable, there is no other choice".
Low barrier to entry for new players in Latin America aviation market
Asociacion Latinoamericana de Transporte Aereo (ALTA) legal director and general counsel Gonzalo Yelpo stated "the barriers to entrance" to most Latin American aviation markets are "quite low". Mr Yelpo noted due to relatively low barriers to entry, "we see new entrants like" Grupo Viva and JetSMART, adding: "the market is moving".
China unlikely to pursue Open Skies with Japan or South Korea in the near future
National University of Singapore Professor of Aviation Law Alan Tan stated China's Government is likely to be "very resistant to having any kind of Open Skies arrangement with Japan or South Korea" in the near future, "for fear of sixth freedom traffic being taken away" from Chinese airlines for services to the US. Professor Tan cited recent statistics indicating that a significant number of passengers travelling to the US with South Korean airlines are from China.
Long range narrowbodies respond to the needs of regional airports
CAPA - Centre for Aviation chairman emeritus Peter Harbison stated next-generation, long-range narrowbody aircraft are "ideal for point-to-point operations between small, uncongested airports". Mr Harbison noted this responds to the needs of often loss-making regional airports that are not well served at present.
'The British Government bailing out Flybe is total madness'
IAG CEO Willie Walsh stated: "The British Government bailing out Flybe is total madness". Mr Walsh added: "That airline, if it's not viable, should be allowed to fail and the services that it provides will be replaced by somebody else".
West Africa has some high density routes because of regional trade
African Airlines Association (AFRAA) Secretary General Abderahmane Berthé stated there are "some high density routes" in West Africa, "because in this region you have an economic community" that promotes trade between West African countries.
Middle income segment primary driver of travel growth in Asia Pacific region
Association of Asia Pacific Airlines (AAPA) DG Andrew Herdman stated in the Asia Pacific region "it's the middle class, the middle-income segment that drives the growth of travel". Mr Herdman noted that countries like China, Vietnam and Indonesia have emerged as "huge markets" for air travel, despite the fact that their "GDP is still low".
---
READ MORE... The Blue Swan Daily produced live updates of the initial keynote sessions from the CAPA Qatar Aviation, Aeropolitical & Regulatory Summit. Here's some of the biggest stories from the first morning...
https://corporatetravelcommunity.com/it-is-time-to-move-from-liberalisation-on-paper-to-liberalisation-in-practice-highlights-from-day-one-at-the-capa-qatar-aviation-aeropolitical-regulatory-summit-in-doha/