The findings of the Amex Trendex, a new trend report from American Express that tracks how consumers, small businesses, and merchants are feeling about spending, saving and travelling, shows that even as countries are facing challenges with continued travel restrictions, consumers around the globe still have a strong desire to travel in the future.
While the majority of consumers surveyed feel more comfortable travelling domestically over internationally in the next three months, many indicate a desire to get on the move and are planning to make a big purchase on travel in the next month.
In Japan, 57% of adults plan to spend JPY150,000+ and in Canada 49% of adults in Canada plan to spend CAD$800+. Meanwhile, 36% of adults in the UK plan to spend GBP800+, 34% of adults in the US plan to spend USD800+ and 30% of adults in Mexico plan to spend US $800+.
The UK has the largest sentiment to travel domestically with more than two thirds (69%) of travellers likely to travel domestically in the next three months. This compares with less than half in Mexico (47%), Japan (45%), the US (40%) and Canada (40%). The UK also sees the highest level likely to travel internationally over that three month period, but at the much reduced level of just 25%. This compares with 21% in Japan, 20% in Mexico, 12% in the US and 9% in Canada.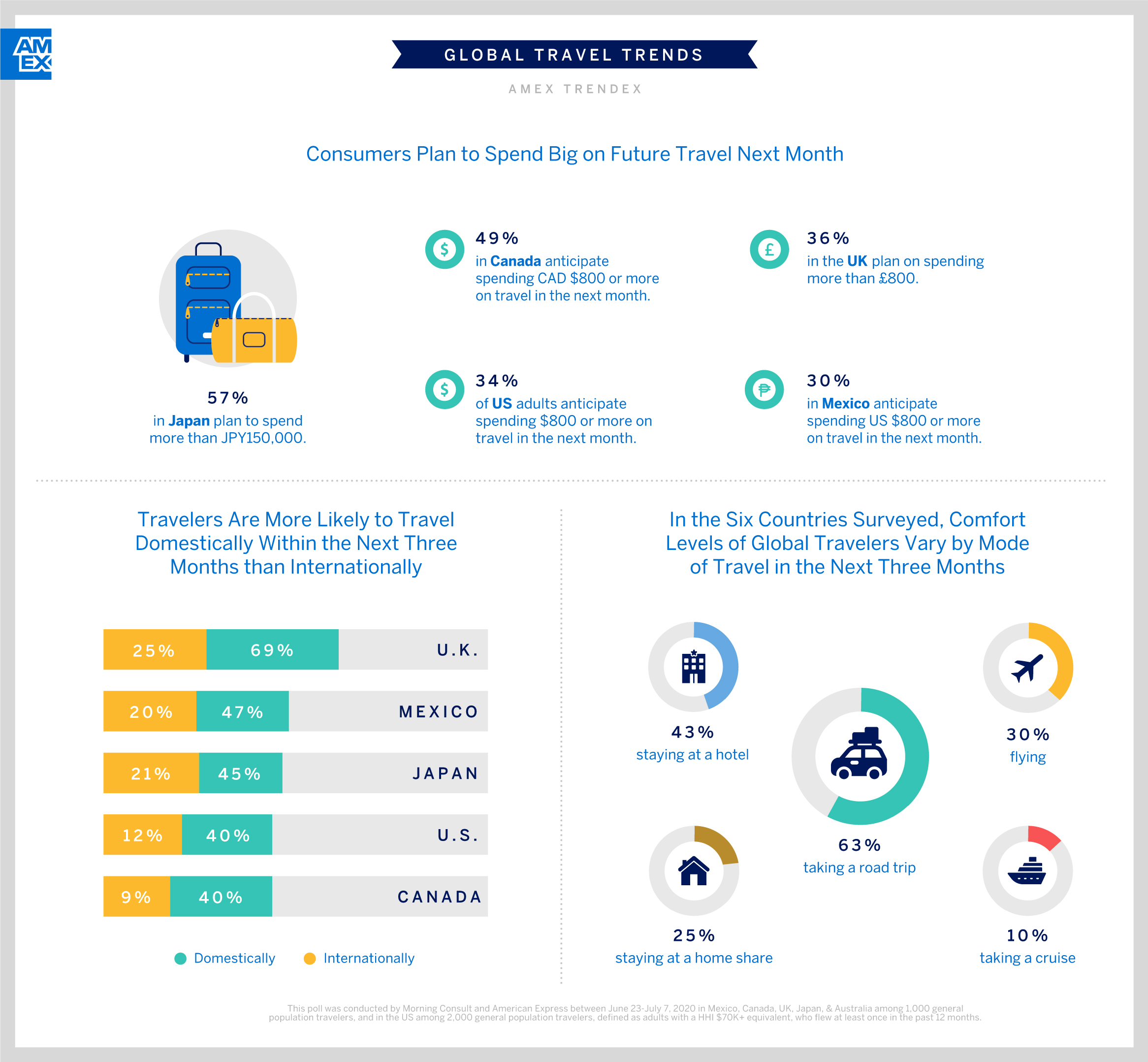 There are also very different views from across the six countries to how comfortable these travellers would be to use differing modes of transport over the next three months. Almost two thirds (63%) would be willing to travel be car and 43% to stay in hotels. But less than one in three (30%) would be willing to fly, just a quarter (25%) to stay in a home share and just one in ten (10%) to take a cruise.
When it comes to what consumers miss most about travel there was some regional differences: adults in Japan miss the opportunity to relax and unwind most (28%), whereas adults in Canada (38%), the US (35%), Australia (32%), the UK (30%) and Mexico (30%) miss the overall travel experience the most.
While countries continue to reopen their communities at their own pace, the research highlights some common themes are present throughout. The majority of consumers surveyed in the US, UK, Australia, Japan, Mexico and Canada are planning on making a big purchase over USD200 in the next month, and they're looking for entertainment through safe dining options and spending time with friends and family. However, consumers remain hesitant to take part in activities that are less conducive to social distancing, like going to bars, concerts, or nightclubs.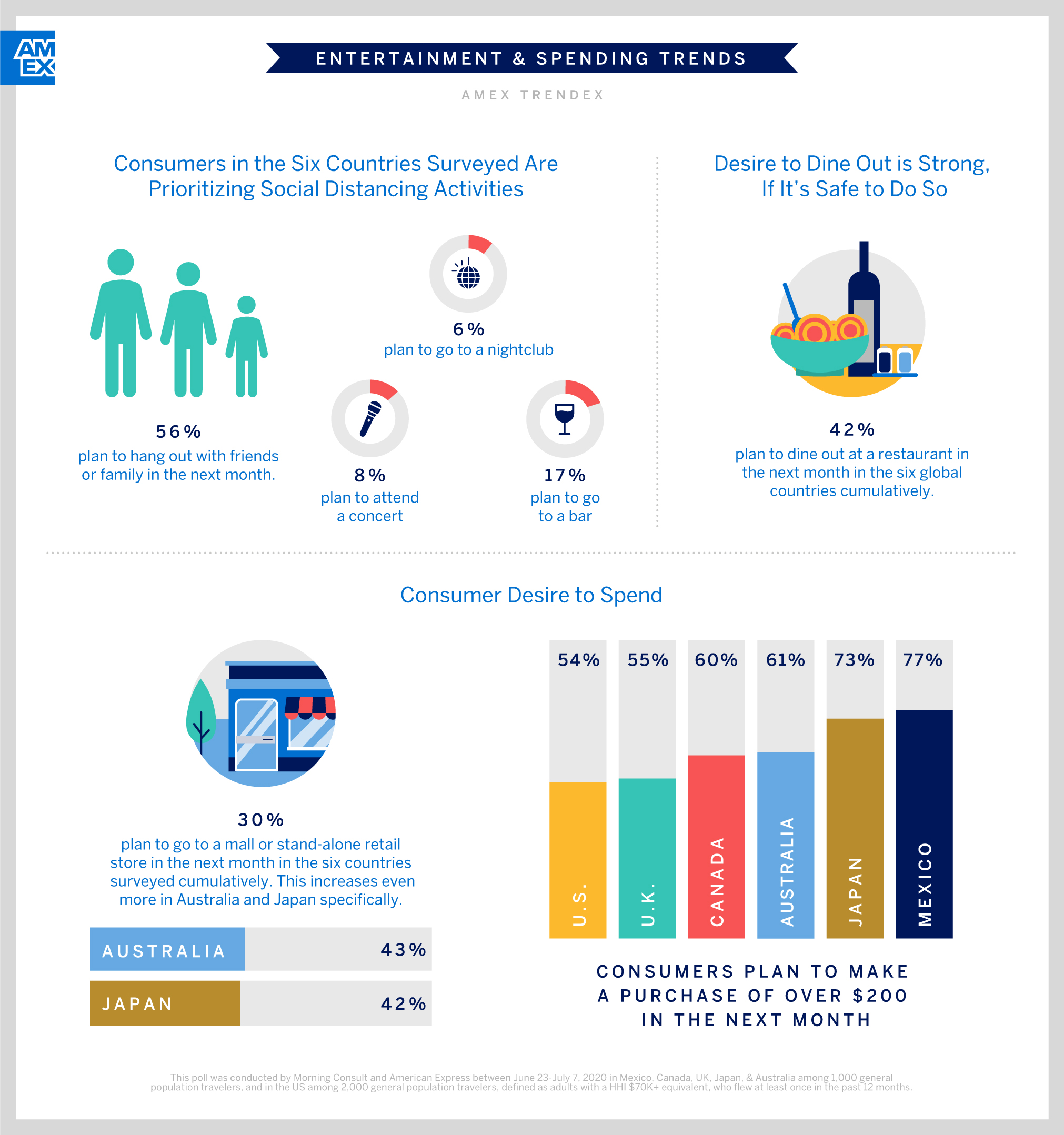 The Amex Trendex findings are based on online polls conducted in late Jun-2020 and early Jul-2020 among 1,000 travellers in Mexico, Canada, UK, Japan, and Australia and 2,000 travellers in the US. Moving forward the data will be sourced on a monthly basis in the US and bimonthly globally, including in the UK, Australia, Japan, Mexico and Canada, to understand market trends.