It is true that the aviation business has previously shown its resilience and recovered from the previous milestone events that have impeded its natural development. We have many key reference points in life that have heavily impact global travel. Recent examples include SARS, 911 and the eruption of Eyjafjallajökull in Iceland that closed European airspace. But these all pale into insignificance when you compare it to the current challenges the world is facing.
These are unchartered waters. Nobody saw COVID-19 coming. What's worse is nobody knows when, or even if, it will ever leave us as we potentially adapt to a life with the virus around us, but with an immunity to blunt its threat.
It is becoming evident everyday that the impact of COVID-19 is having a very serious impact to the global tourism, travel, transportation, hospitality industries apart from just to the health impact of the people that are affected by the virus. It could have long lasting effects and will change the way people travel, meet, consume and engage in both business and leisure travel.
History has told us that travel and transport will recover, but with the global economy also seriously infected by this coronavirus, it is believed that it may take a little longer than any of the previous dips in demand have shown. Encouragingly, tour operators and travel agents report that bookings are already being taken for late 2020 and early 2021 breaks, while many existing bookings have been deferred until a similar time.
While we may have got used to conference calls and meetings via online platforms, corporate travellers will be eager to get back out on the road and into those familiar surroundings such as airport departure lounges and hotel lobbies where they complained about spending far too much time, but which are now missed following extended isolation.
But what will this new 'normal' look like. Many believe it may be as long as eighteen months to two years before such time. An economic analysis by Airports Council International (ACI) World forecasts that worldwide passenger traffic may not recover to pre-coronavirus levels until the end of 2021 and the airline landscape could look a lot different then with few players emerging from hibernation.
What is clear is that the implications are wide-ranging and highly disruptive. Aviation intelligence specialist CAPA – Centre for Aviation predicts the industry will be "significantly smaller, with fewer players and fewer aircraft" and urges the industry "to start planning now for life after COVID-19".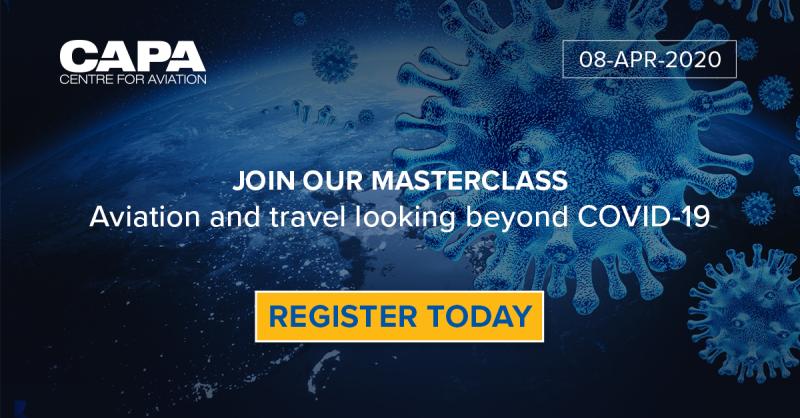 Later this week it will present the first of its CAPA's Masterclasses, which will take a global big picture overview of our industry and where it will be in the next few years. Bringing together CAPA's founder and chairman emeritus Peter Harbison and industry heavyweight and ex-airline executive Christoph Mueller it will explore a range of topics, including:
The shape of markets around the world after expected exits from key airlines. Which markets will bounce back?
The reasons for decreased demand and combating this;
Likely survivors and consolidation scenarios. Will national pride allow for cross-border consolidation?
Fleet sizes and how this will drive future orders;
The impact of state-aided survival and whether more could be done;
Leisure vs. Corporate: Who will drive demand in the first phase of capacity resumption?
Mr Harbison will also provide additional insight and the reasoning behind an insight feature published on the CAPA website that highlight the industry's woes to the wider world. In the analysis report CAPA warned that by the end of May-2020, most airlines in the world would be bankrupt and it called upon coordinated government and industry action if catastrophe was to be avoided.
"As the impact of the coronavirus and multiple government travel reactions sweep through our world, many airlines have probably already been driven into technical bankruptcy, or are at least substantially in breach of debt covenants," it claimed.
This inaugural CAPA Masterclass will take place at 13:00GMT this coming Wednesday, 08-Apr-2020. You can find out more details, register for the webinar and for future CAPA Masterclasses here: Aviation and travel looking beyond COVID-19