There is certainly a long (and most likely winding) road ahead of us. Airlines continue to cull their networks, ground their fleets and, in an increasingly number of cases, temporarily shut down for the short-term.
This week, The Blue Swan Daily reported in its 'Coronavirus statistics snapshot' that that number of one-way scheduled flights removed from airlines' inventory during the week commencing 30-Mar-2020 was over 347,000 departures, a -50.1% reduction compared with what was planned at the start of the year.
Hotels are closing their doors to what guests they still have and offering rooms to health care workers and even the homeless. Similarly, cruise operators are offering ships as potential makeshift hospitals. Massive event venues used to hosting hundreds of thousands of visitors are becoming isolation wards to support the numbers requiring hospital treatment.
Airports are closing terminals, even runways and taxiways and using them as parking spaces for carriers' grounded fleets. Some have also closed completely. In the UK, London City Airport in the capital's Docklands, has been turned into a temporary military facility, RAF Nightingale, while Birmingham Airport in the midlands is set to house a temporary morgue.
The unsettling clouds of COVID-19 show little sign of breaking. Global cases of the coronavirus now exceed 835,000 and are growing by more than 50,000 a day. The death toll has now passed 41,000 with Italy and Spain collectively accounting for almost 50% of that count.
The United States of America now has more cases than any other country, while the case load in Spain has also followed Italy in overtaking the 'official' numbers recorded in China. In fact Chinese authorities are now beginning to lift restrictions in Wuhan just after two months after its 11 million citizens were put into the lockdown during the infancy of the virus.
Chinese officials now believe the virus has mostly run its course domestically, but they are now becoming more vigilant with imported cases as citizens return to China bringing an unwelcome guest in tow. Almost all COVID-19 cases being reported in China are now from people returning to the country.
China's current stance highlights how it will be a slow journey to recovery so as to not dilute the enormous efforts of the lockdown, but it does show the first positive glimmer of light. Capacity is being added within China as well as on international services out of both China and Hong Kong. Hopefully demand will follow!
Although it is becoming increasingly difficult to predict the ultimate effects of the rapid spread of the COVID-19 virus, air travel schedules for April have rapidly declined and it looks like the same will be the case through May. Where a couple of months ago we were all talking about NDC, technological transformation and next generation airliners, we are today looking at images of endless rows of parked commercial jets.
Supporting the accounting method of 'first-in, first-out' it will be the likes of China, Hong Kong, South Korea and Japan that will be the focus of attention in the coming weeks and months. Any hope that demand will quickly snap back now seems unlikely and the recovery is increasingly predicted to be more of a U-shaped rather than V-shaped, but it is certainly far too early to see if that is the case. Let's hope it doesn't turn out to be W-shaped and extend this crisis further.
As China's airlines are showing, it is easier to restore domestic demand, but much harder to rebuild international connectivity when COVID-19 continues to be a problem for so many countries across the world.
KEEP UP WITH THE LATEST NEWS…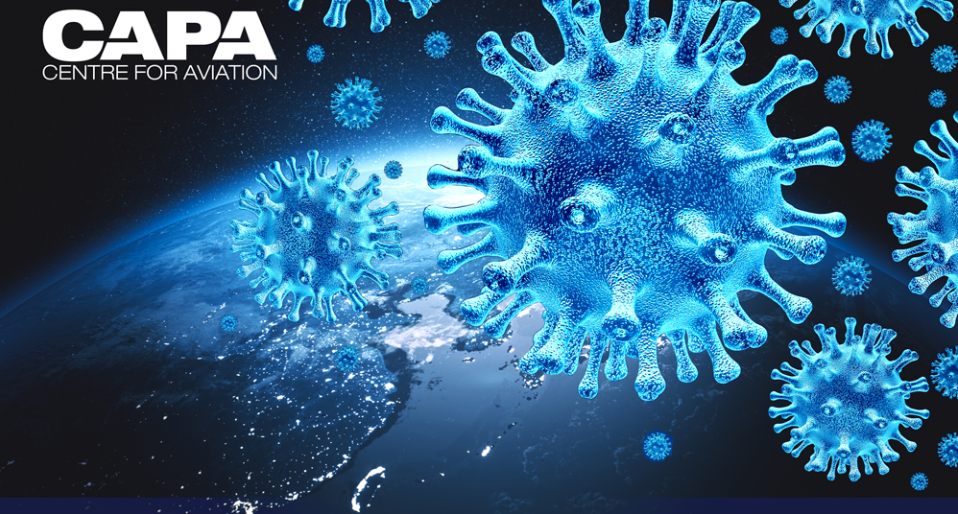 The impact on airlines of the recent COVID-19 coronavirus outbreak, which began in China but has spread around the world, continues to have a devastating effect on the aviation and supporting industries. In a new essential daily update, CAPA – Centre for Aviation is curating intelligence from the World Health Organisation (WHO) and myriad industry sources available via its CAPA Membership news and data service. Its mission is to help cut through the noise and provide a useful daily snapshot of the COVID-19 outbreak evolution, together with key industry developments.