The initiative, developed by GBT's Global Business Consulting (GBC) team and Cvent, in cooperation with participants across the industry, makes the process of collecting and exchanging pertinent information more efficient as corporate travel managers and suppliers enter the 2022 sourcing season. Hotels will benefit from a reduction in the hours needed to respond to custom requests for related information.
"As we accelerate the return to travel and events, customer requests for supplier data on corporate responsibility issues are soaring," explains Nina Marcello, a principal within GBC, who first proposed the initiative.
"Together, GBC and Cvent worked with stakeholders across corporate and meetings travel to deliver a solution that will increase the availability of relevant sustainability and DE&I data. This initiative reflects our own environmental, social and governance commitments, and enables suppliers and travel managers around the world to further their corporate responsibility goals," she says.
To develop the questions, Cvent and GBT's GBC team spoke to corporations, global hotel brands, travel management companies (TMCs) and consultancies. The work involved more than three months of interviews to determine what information stakeholders would find most helpful in addressing sustainability and DE&I goals. The resulting questions supplement the Corporate Social Responsibility (CSR) module in the GBTA 2013 RFP format and will be supported in Cvent Transient for use by corporate buyers.
The questions, which include requests for details about carbon emissions and leadership demographics, provide an opportunity for the industry to support broader corporate strategies around environmental sustainability and diversity along the entire supply chain.
Hotel suppliers answer the 47 supplemental questions in a special section in their property profile within the Cvent Transient solution. Hotel chains can also work with properties to collect information and import it into their respective property profiles.
Travel managers can then use Cvent's reporting functionality to evaluate supplier answers alongside the bid information received during the RFP process, to better align purchasing decisions with their organization's corporate responsibility goals.
"The speed at which we developed these questions reflects the significance of this work, and they are already being used by our hotel clients," notes Brian Sullivan, senior director of product management at Cvent. "This initiative benefits the entire corporate travel supply chain by facilitating the sharing and reporting of important topics that impact every organisation."
The updated CSR questions were released to hoteliers in Jul-2021 and will be available to buyers in Cvent Transient from Sep-2021 for use during the 2022 sourcing season.
Corporate social responsibility is traditionally broken into four categories: environmental, philanthropic, ethical, and economic responsibility.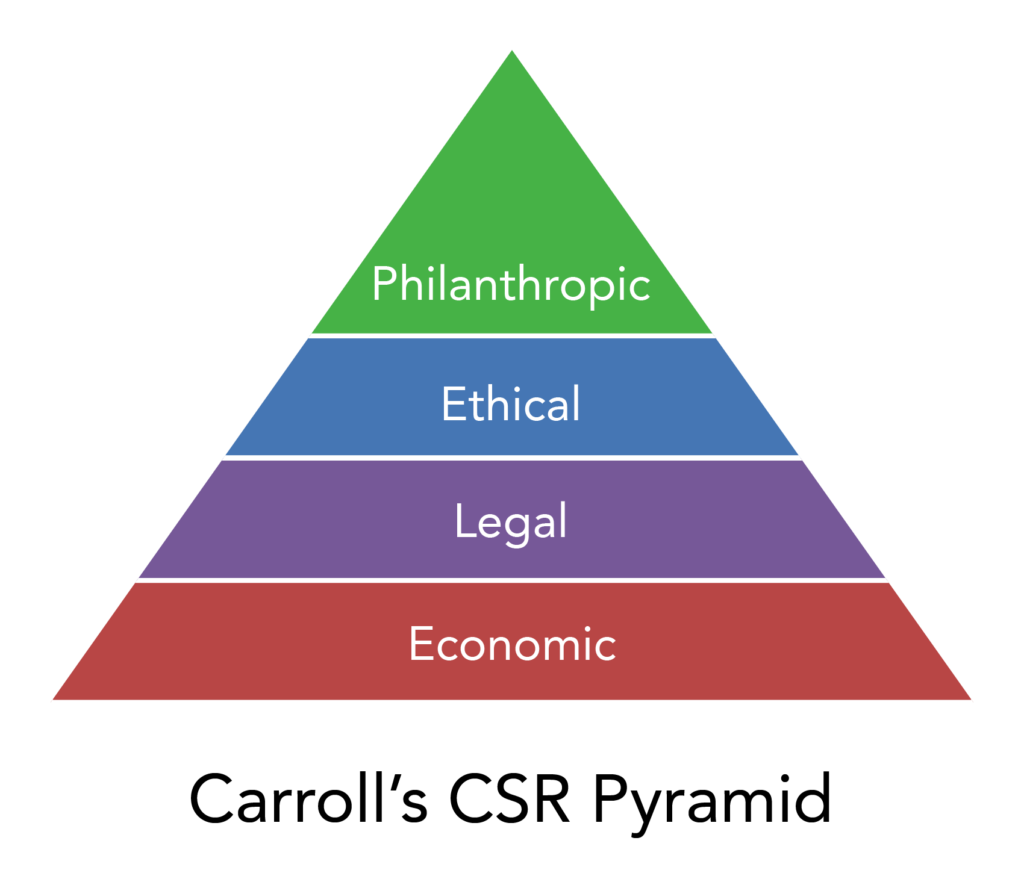 Environmental responsibility refers to the belief that organizations should behave in as environmentally friendly a way as possible. It's one of the most common forms of corporate social responsibility. Ethical responsibility is concerned with ensuring an organisation is operating in a fair and ethical manner. Organizations that embrace ethical responsibility aim to achieve fair treatment of all stakeholders, including leadership, investors, employees, suppliers, and customers.
Meanwhile, philanthropic responsibility refers to a business's aim to actively make the world and society a better place. In addition to acting as ethically and environmentally friendly as possible, organizations driven by philanthropic responsibility often dedicate a portion of their earnings. Economic responsibility is the practice of a firm backing all of its financial decisions in its commitment to do good in the areas listed above. The end goal is not to simply maximise profits, but positively impact the environment, people, and society.
American Express Global Business Travel (GBT) also recently announced new features in its proprietary reporting and online booking solutions to help companies get back on the road. The enhancements will use information from post-trip traveller surveys, Travel Vitals, and GBT's own travel data to help increase confidence in travel.
Mark McSpadden, VP of product strategy at GBT says business trips are "less predictable" than before the pandemic. "To best adapt their programmes, travel managers are looking for new ways to get real insights into the traveller experience and deliver up-to-date COVID-related information to travellers at every point in the journey," he says and has driven the expansion of its omni-channel and contextualised solutions to meet those needs.