Rather than turn the shower up to maximum temperature and try to steam the creases out in your own bathrooms, watching carefully that you don't set off the ultra sensitive fire alarms, if you are staying at one of 16 Holiday Inn's across the US Midwest you could make use of an innovative new vending machine solution.
We may have become accustomed to using the equipment to grab a coffee or a snack while travelling, even increasingly to purchase electronics and other products of late, but two Purdue Polytechnic Institute graduates have developed an innovative solution for hotel guests. The Presso vending machine can clean and steam your clothes in only three to seven minutes without the hefty surcharges or schedules with traditional hotel dry cleaning options.
OK, the Presso will not remove a deep stubborn stain, but when it comes to needing a shirt quickly steamed it is a great solution. After all, not many of us like ironing, especially when we are time constrained with travel schedules
The hallway vending machines are currently being trialled in the Holiday Inn properties with the view to potentially rolling them out at other properties. Guests simply need to insert the clothes, press a few buttons and pay with their credit cards. Less than ten minutes later that can be back in their rooms with a refreshed wardrobe.
According to a promotional story on the Presso system in Purdue University's Research Foundation News, the system works through a combination of steam, a non-toxic cleaning liquid and air drying. This is actually a lot more environmentally friendly than conventional dry cleaning. The technology uses 100 times less water and three times less electricity per garment than laundry, according to the company's co-founder, Thibault Corens.
The most commonly used chemical in the dry cleaning industry is a solvent called perchloroethylene, or PERC. The Environmental Protection Agency has classified the chemical as a likely carcinogen, and the US Occupational Safety and Health Administration has linked acute exposure to it as causing dizziness, blurred vision and loss of coordination.
"Tackling this issue of making dry cleaning more environmentally friendly seemed like a worthy cause that could affect climate change in a meaningful way," says Nishant Jain, fellow co-founder of Presso.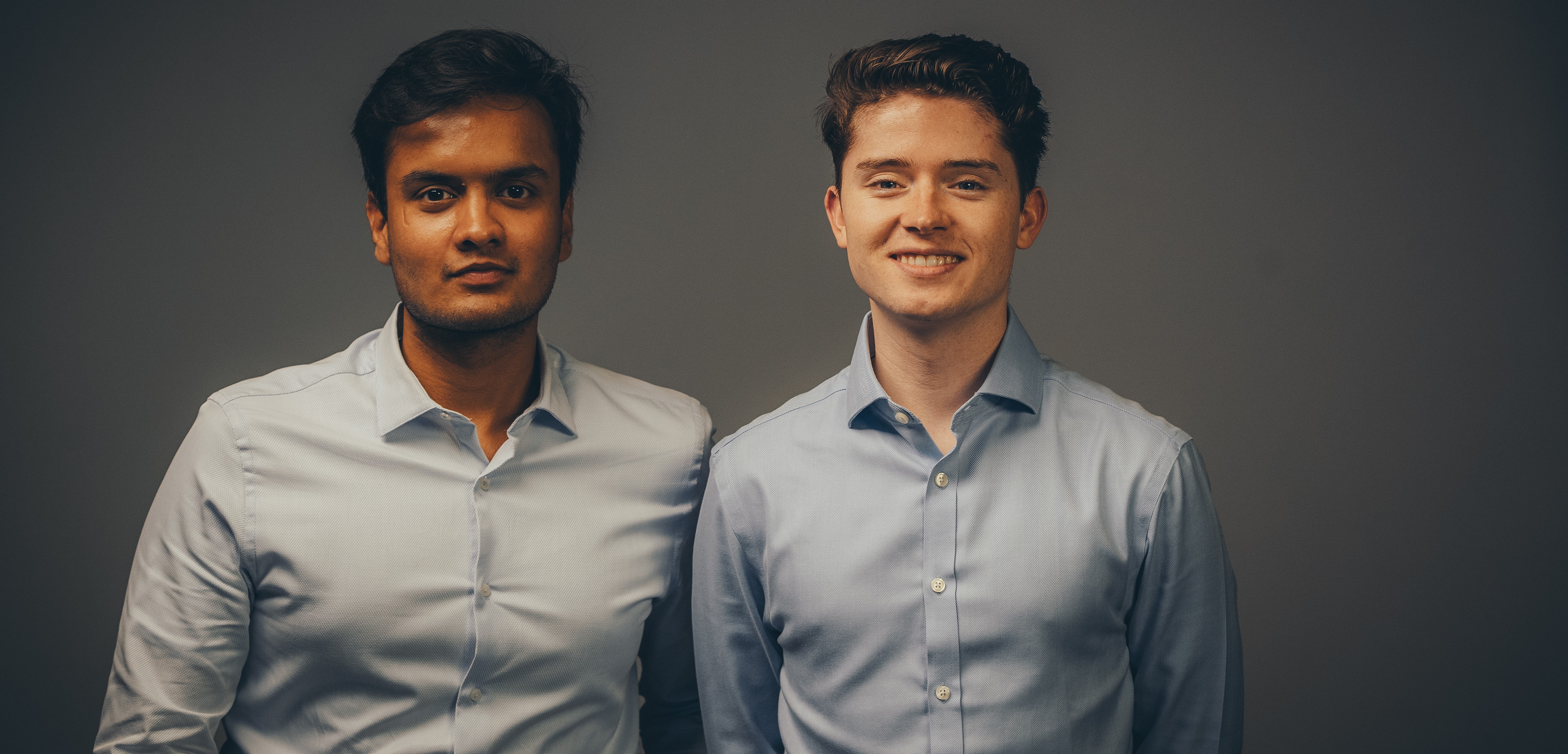 Nishant Jain is an electrical engineering technology graduate from the Purdue Polytechnic Institute and Thibault Corens earned a double major from the Polytechnic Institute in mechanical engineering technology
The partners describe the kiosk as the microwave of laundry. Similar to how the microwave can be used as an alternative to the oven in order to quickly heat up food, Presso can be used as an alternative to the washing machine to quickly clean a piece of garment, they say in the Purdue University article.
Alongside the Holiday Inn trial, the pair have already conducted pilots with apartment complexes and hotels and have more hotels lined up for their pilot programme this summer. They are currently looking for more hotels in Indiana and Chicago to participate in the pilot programme.
It is clear that this innovation could deliver significant benefits and convenience for business travellers, with a later iteration with enhanced cleaning capability offering wider adoption benefits. Presso will have to work closely with hotels to find a sustainable solution that works for both parties.