The Russian flag carrier took delivery of its first A350-900 on 28-Feb-2020, becoming the launch operator of the aircraft in Eastern Europe and the CIS. The aircraft is configured with an updated interior featuring 28 business, 24 comfort and 264 economy class seats, and offers the Panasonic eX3 inflight entertainment system, HD screens and WiFi connectivity.
Aeroflot has 22 A350-900s on order and is due to receive eleven aircraft this year. The aircraft will support significant network expansion at the carrier, further strengthening the carrier's offering on key transit routes to Asia from Europe and North America. They will be deployed on services to destinations including Osaka, Singapore, Delhi, London, New York, Miami and Tel Aviv.
ABOUT
Established in 1923, Public Joint Stock Company Aeroflot — Russian Airlines (Aeroflot PJSC) is Russia's largest national carrier and is part of the Aeroflot Group, a state-owned enterprise of the Russian Government. The carrier operates domestic and international passenger services, mainly from its hub at Moscow Sheremetyevo International Airport. As a full member of SkyTeam, Aeroflot operates to over 1,000 destinations in 177 countries via the SkyTeam alliance network. The carrier was the first Russian airline company to join IATA, in 1989.
GLOBAL RANKING (as at 09-Mar-2020)

NETWORK MAP (as at 09-Mar-2020)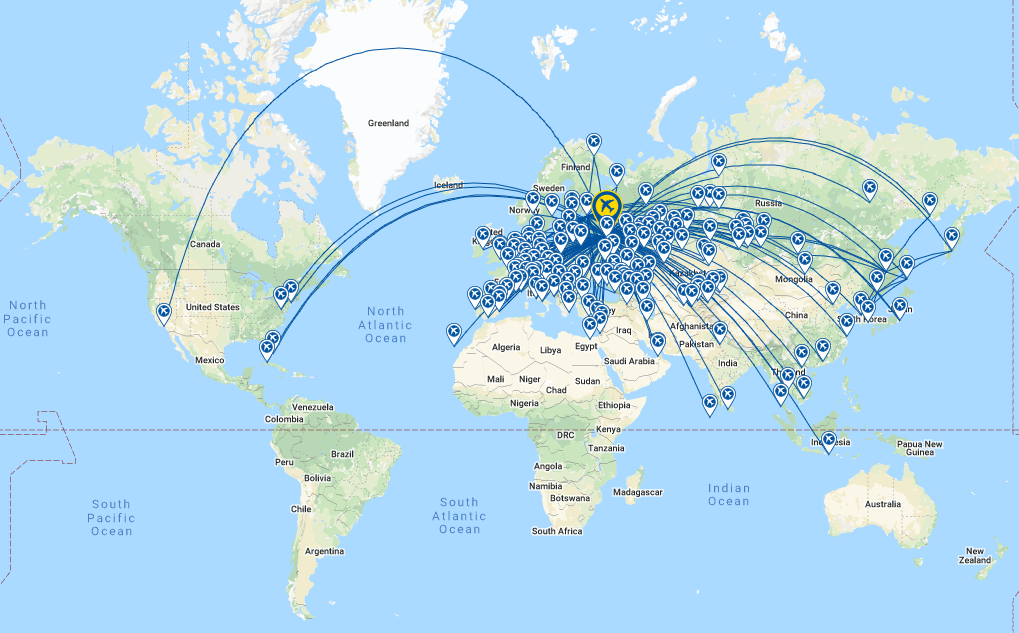 DESTINATIONS (as at 09-Mar-2020)

ANNUAL PASSENGER TRAFFIC (2010 – 2020YTD)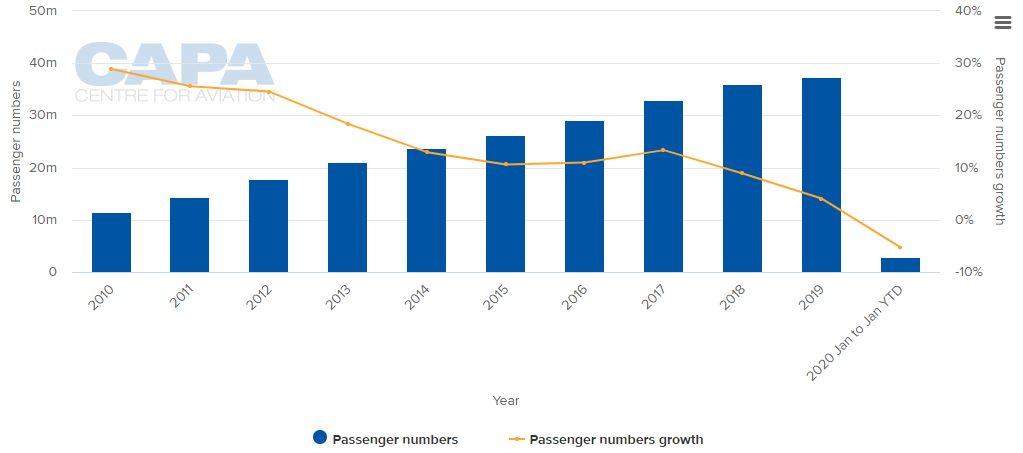 CAPACITY SNAPSHOT (versus same week last year)

ANNUAL CAPACITY (2012-2020*)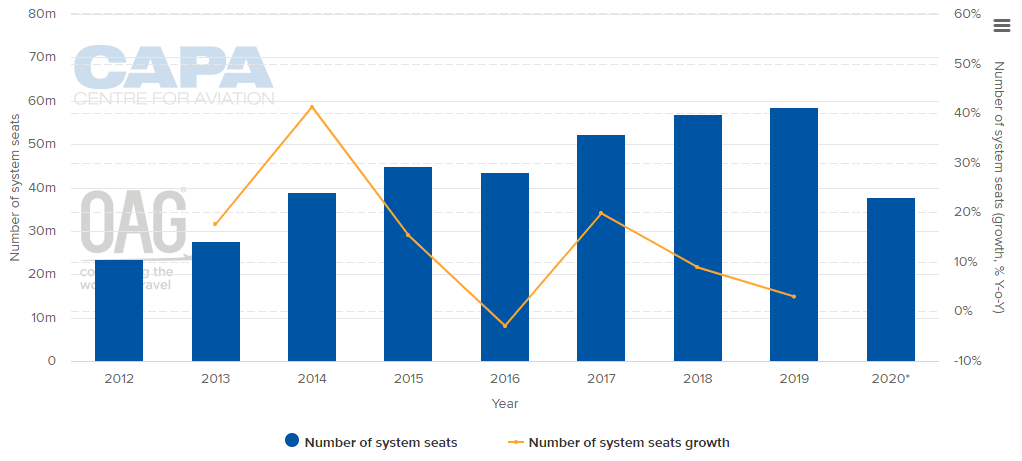 (NOTE:The values for this year are at least partly predictive up to 6 months and may be subject to change)
MONTHLY CAPACITY AND SEASONALITY IN CAPACITY (2017 – 2020*)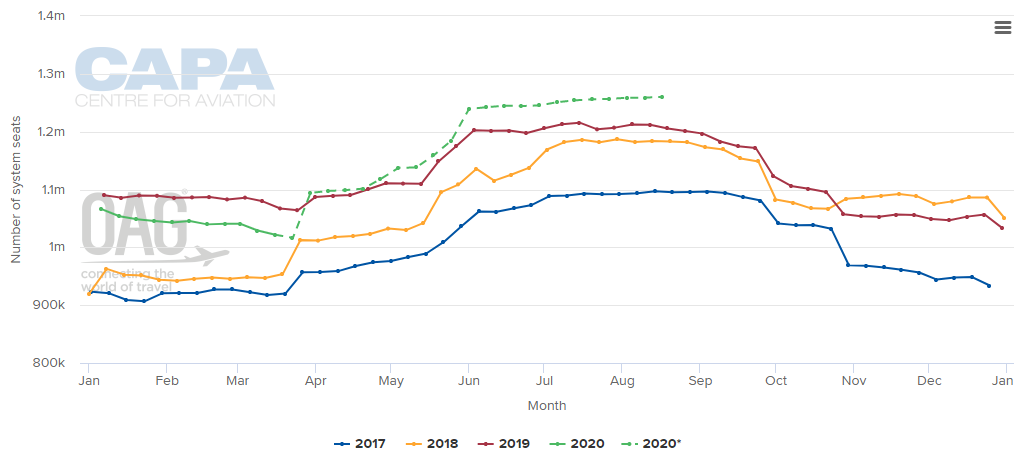 CAPACITY SPLIT BETWEEN DOMESTIC AND INTERNATIONAL OPERATIONS (w/c 09-Mar-2020)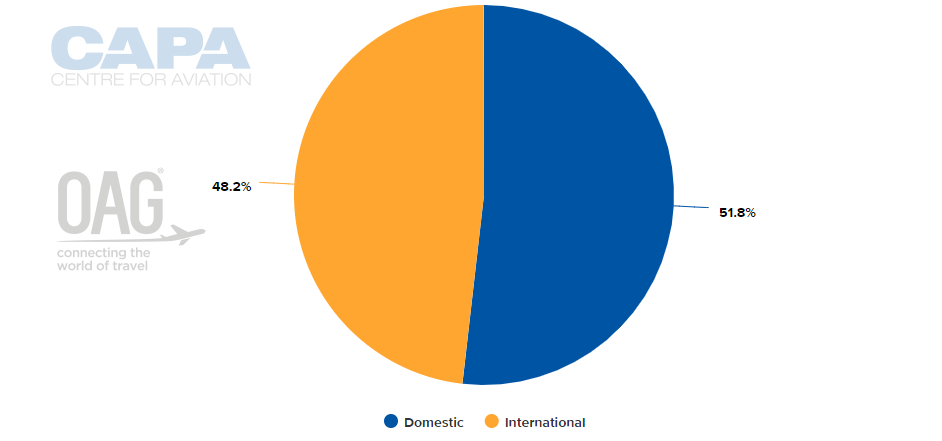 LARGEST NETWORK POINT (w/c 09-Mar-2020)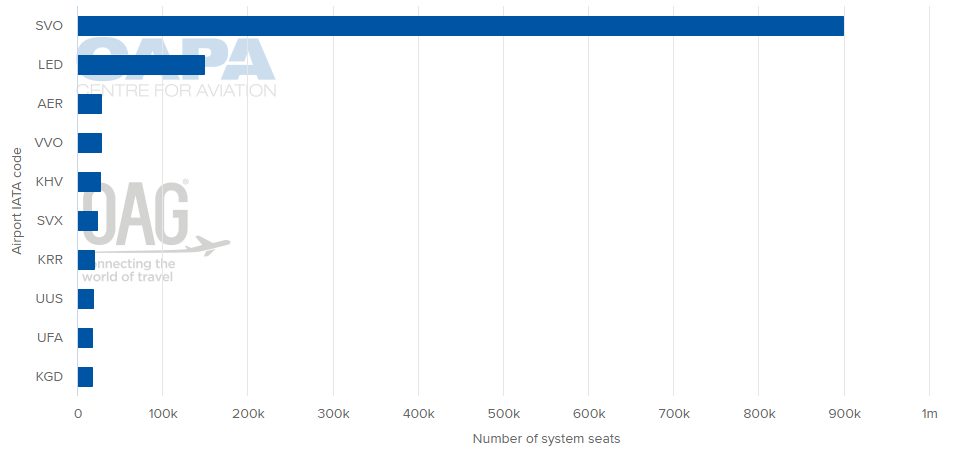 BUSIEST DOMESTIC ROUTES BY CAPACITY (w/c 09-Mar-2020)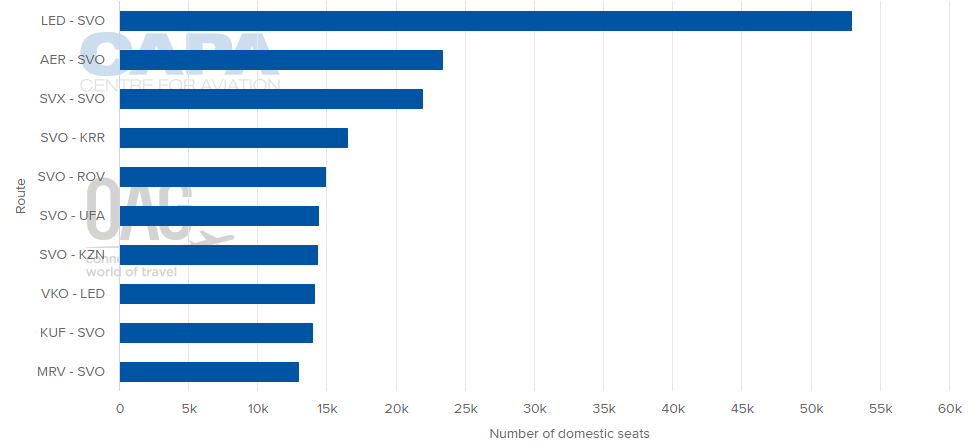 LARGEST INTERNATIONAL MARKETS BY COUNTRY (w/c 09-Mar-2020)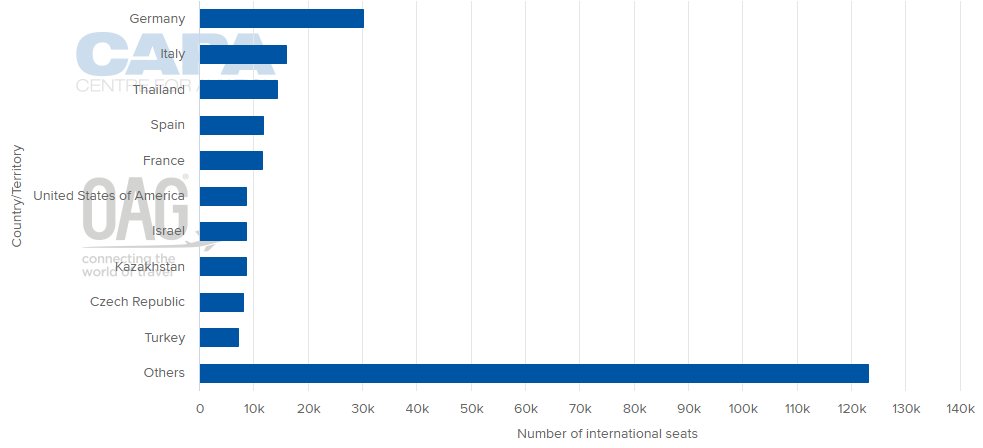 BUSIEST INTERNATIONAL ROUTES BY CAPACITY (w/c 09-Mar-2020)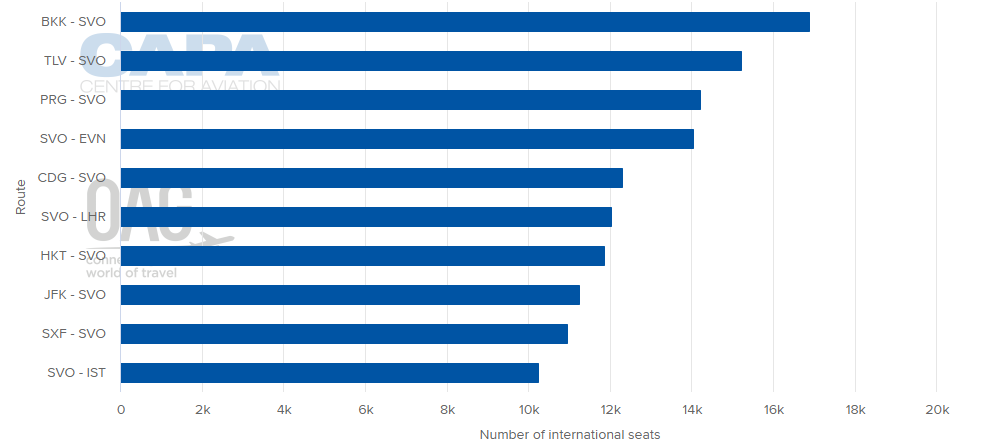 AVERAGE FLIGHT LENGTH (w/c 09-Mar-2020)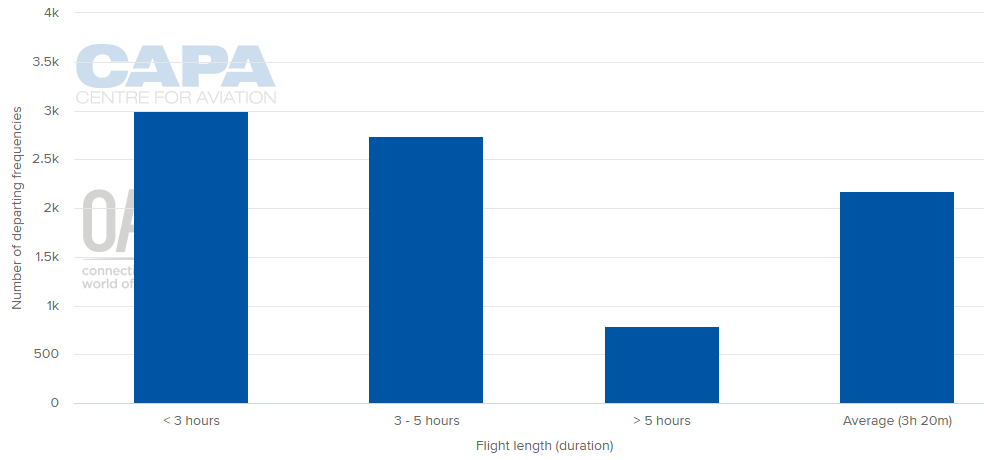 FLEET SUMMARY (as at 09-Mar-2020)

AVERAGE FLEET AGE (as at 09-Mar-2020)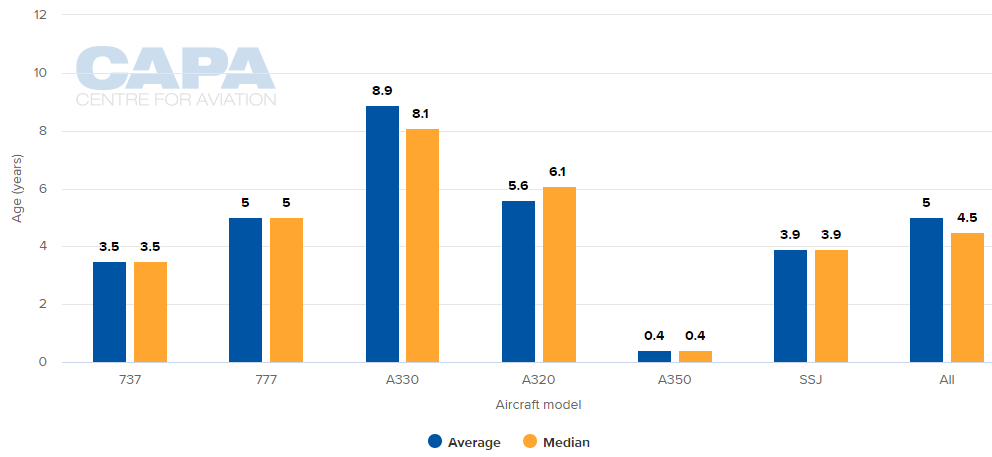 AIRCRAFT OWNERSHIP SPLIT (as at 09-Mar-2020)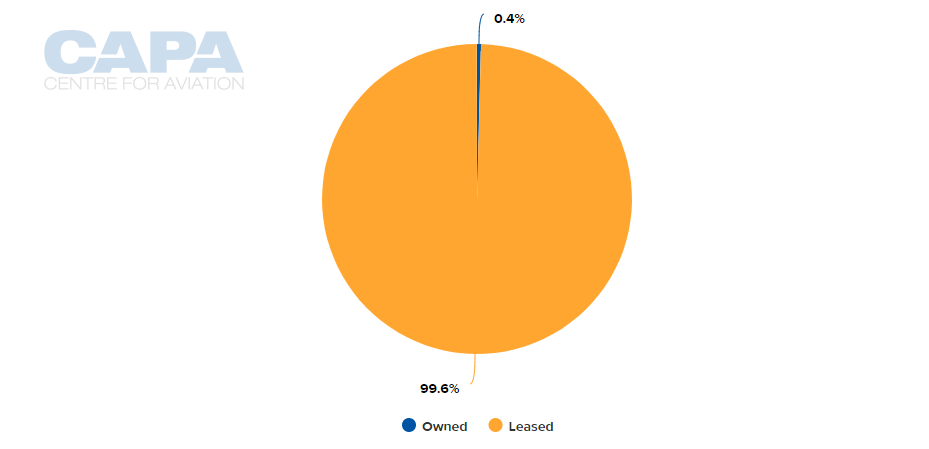 MORE INSIGHT...
Aeroflot/JAL: new codeshare as Japan-Russia aviation market booms
Aeroflot Group SWOT: Russia's number one on course for 2023
Russia's Pobeda may face low cost airline competition