The one-off service follows the decision by the US to restrict flights in and out of the country from Europe. Air Tahiti Nui normally operates the route via Los Angeles, and while on other days during the current travel ban stops have been scheduled in Canada and Guadeloupe, on 15-Mar-2020 the service operated non-stop, flying a distance of over 9,700 miles.
This was only possible thanks to strong tailwinds and will certainly have operated with significant payload restrictions. It may only be a one-off, but until the launch of the new Project Sunrise flights from Qantas, it will remain the world's longest scheduled flight. What's more it wasn't even an international service, but counts as a domestic flight as Tahiti is part of French Polynesia, an overseas territory of France.
ABOUT
Air Tahiti Nui is the national airline of French Polynesia and is headquartered in Papeete, Tahiti. It operates international services for the low and high-end leisure travel markets. Its main base is Faa'a International Airport, Papeete, and has a route network linking four continents.
GLOBAL RANKING (as at 16-Mar-2020)

NETWORK MAP (as at 16-Mar-2020)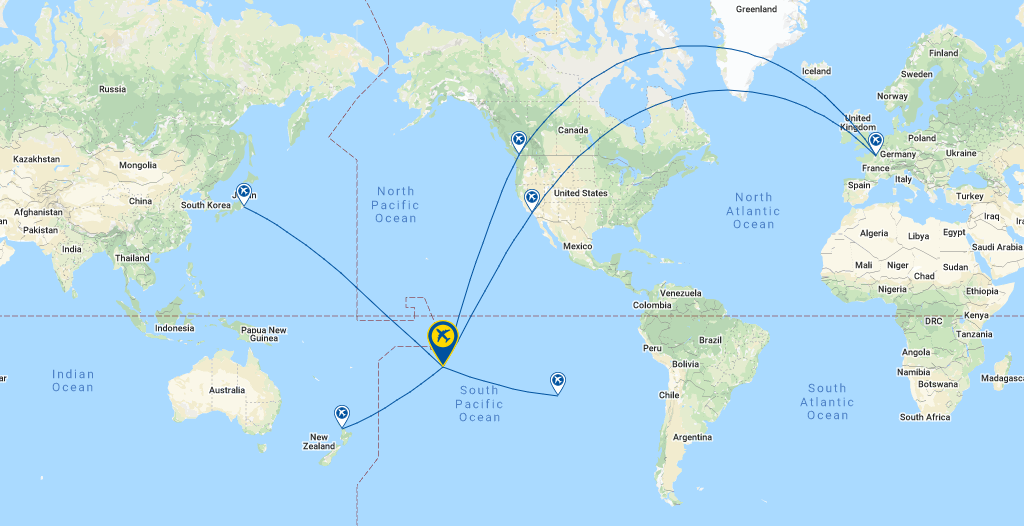 DESTINATIONS (as at 16-Mar-2020)

CAPACITY SNAPSHOT (versus same week last year)

ANNUAL CAPACITY (2012-2020*)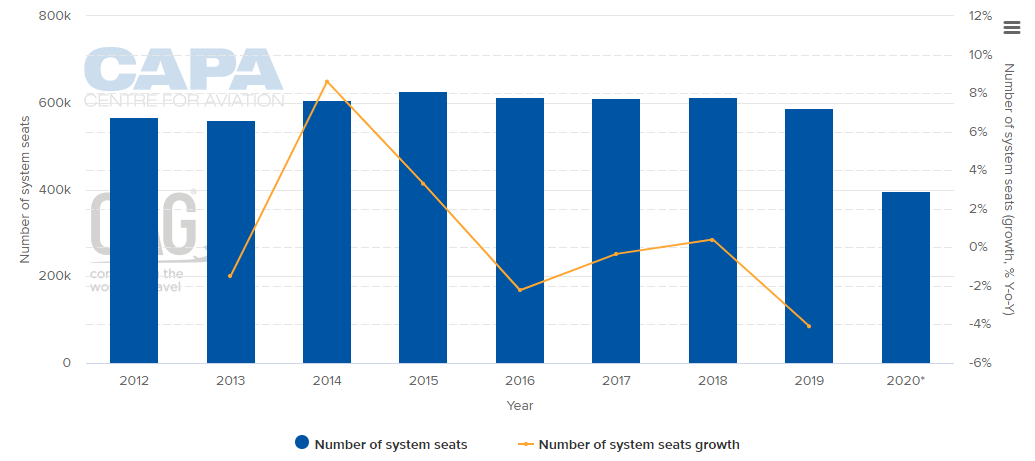 (NOTE:The values for this year are at least partly predictive up to 6 months and may be subject to change)
MONTHLY CAPACITY AND SEASONALITY IN CAPACITY (2017 – 2020*)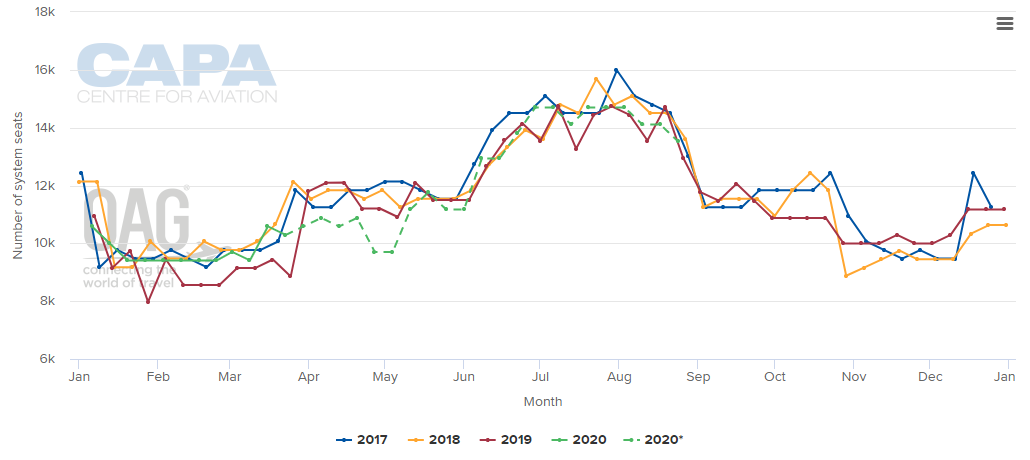 CAPACITY SPLIT BETWEEN DOMESTIC AND INTERNATIONAL OPERATIONS (w/c 09-Mar-2020)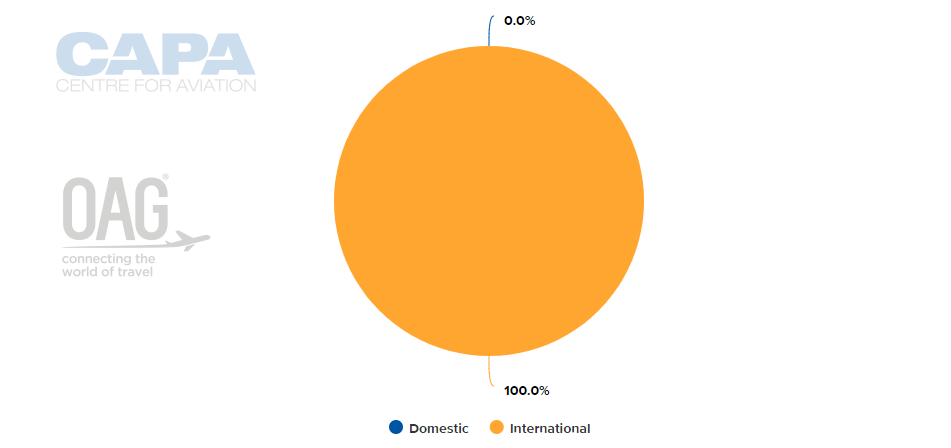 LARGEST NETWORK POINT (w/c 16-Mar-2020)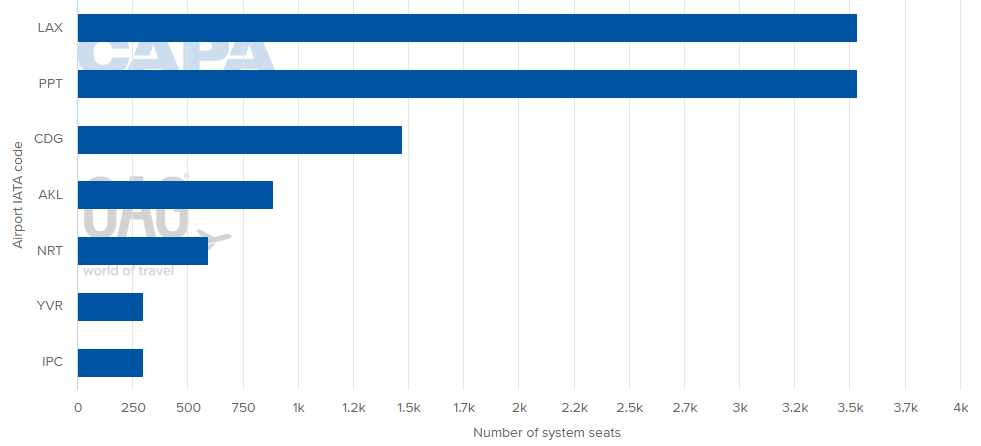 LARGEST INTERNATIONAL MARKETS BY COUNTRY (w/c 16-Mar-2020)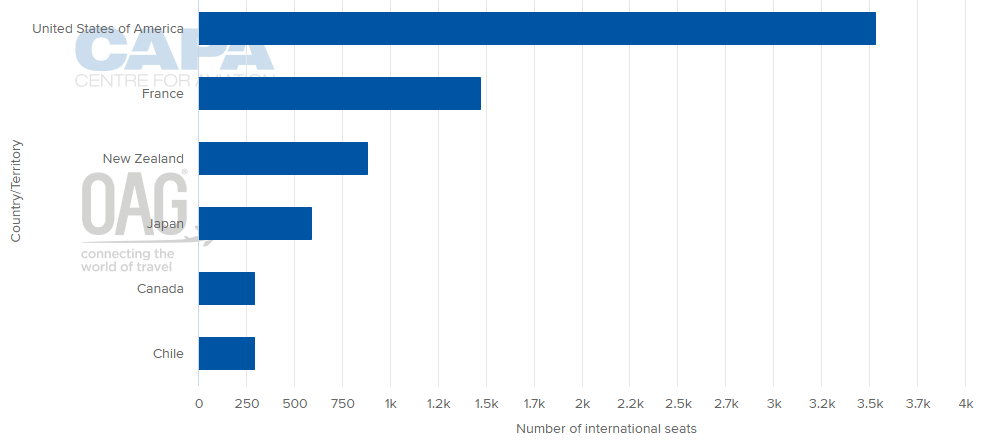 BUSIEST INTERNATIONAL ROUTES BY CAPACITY (w/c 16-Mar-2020)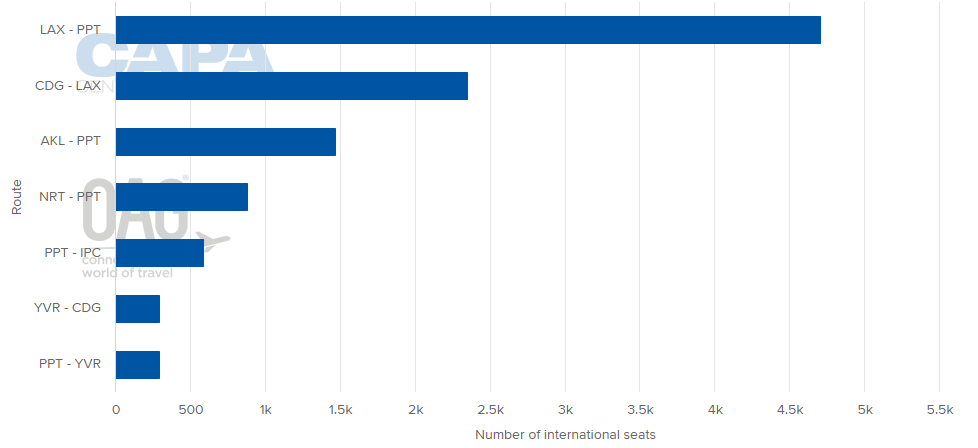 AVERAGE FLIGHT LENGTH (w/c 16-Mar-2020)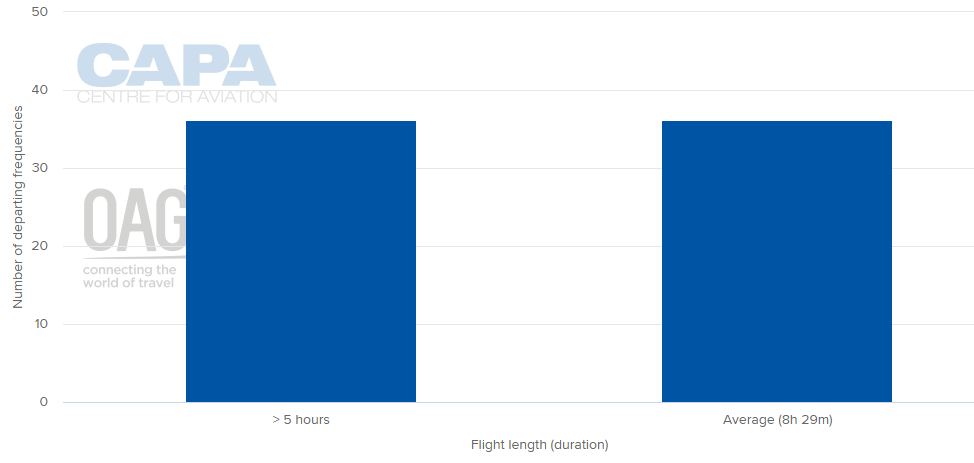 FLEET SUMMARY (as at 16-Mar-2020)

AVERAGE FLEET AGE (as at 16-Mar-2020)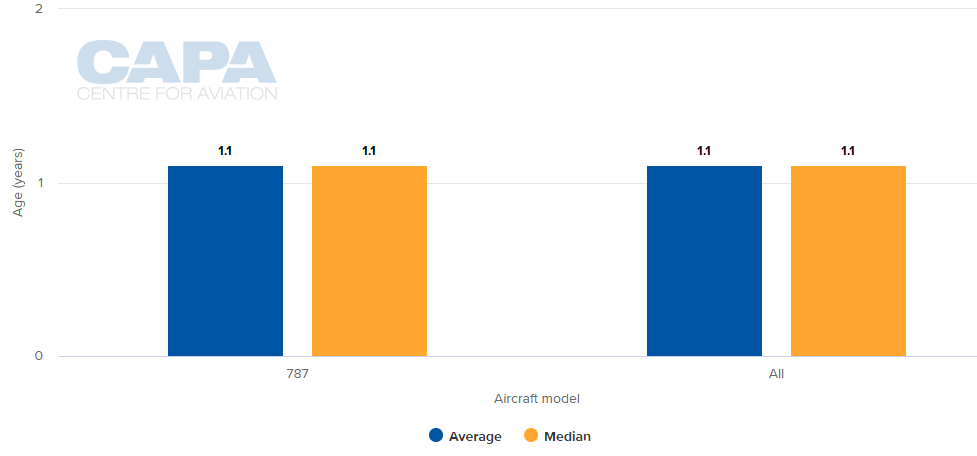 AIRCRAFT OWNERSHIP SPLIT (as at 16-Mar-2020)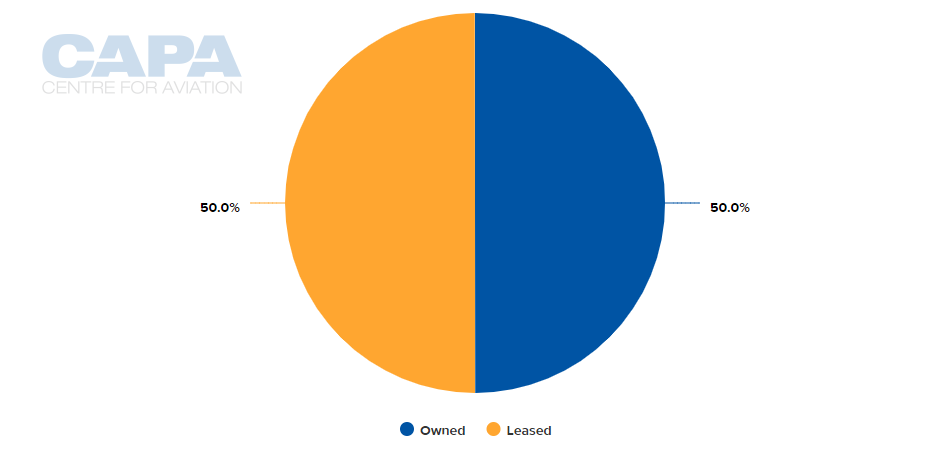 ADDITIONAL ANALYSIS...
What equipment could Air Tahiti Nui use to potentially launch Papeete-Paris nonstop?
Air Tahiti Nui improves product and introduces premium economy as 787s replace ageing A340s