"We have much more certainty about the future," says its CEO Anko van der Werff. "We are looking forward with a lot of optimism and the numbers are much better". "We ended 2019 in the best way. The financial situation of the company shifted 180 degrees in comparison to Aug-2019," he added.
Like other carriers in Colombia it will be concerned how a new departure tax could impact demand. LATAM Airlines Colombia CEO, Santiago Alvarez, has acknowledged while the tax may only currently be small, it could grow into a big problem. He said: "We are waiting for the regulation on that tax… It is reality [the tax] and it is a pity because it means adding another tax, which in this case is small tax but little by little it starts becoming large."
Taxes are a big problem in Colombia and IATA regional vice president for the Americas Peter Cerda, speaking at a media briefing on the sidelines of the 2019 IATA AGM and World Air Transport summit, highlighted that there is evidence that "taxes are higher than the fares being offered by airlines". Grupo Viva Air CEO Félix Antelo subsequently commented that "70% of the cost of an airfare in Colombia corresponds to taxes."
But, aviation can play a vital economic role in Colombia, if it offered a more accommodating environment, says Mr Cerda. "Aviation supports over 600,000 jobs and contributes 2.1% to Colombia's GDP… Aviation could increase this contribution with a more accommodating environment".
ABOUT
Founded on 05-Dec-1919 and renamed Aerovias Nacionales de Colombia SA (Avianca) in 1940, the carrier is Colombia's national airline. Avianca operates an extensive network of services across North and South America, the Caribbean and Europe from its hub at Bogota El Dorado International Airport. Avianca also operates from secondary hubs in other Latin American countries including El Salvador and Peru.
GLOBAL RANKING (as at 03-Feb-2020)

NETWORK MAP (as at 03-Feb-2020)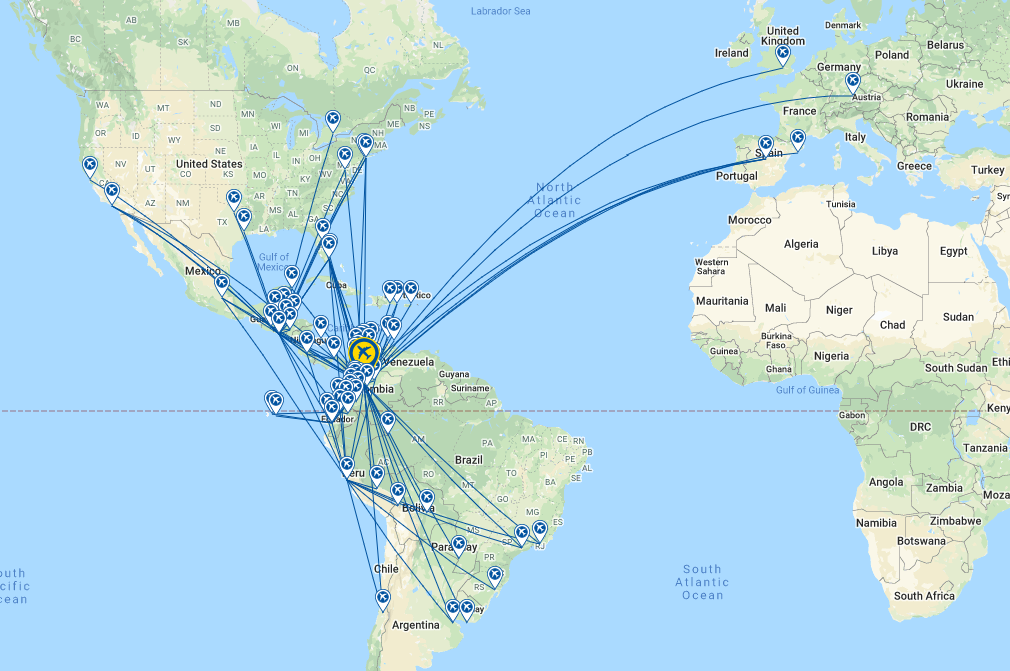 DESTINATIONS (as at 03-Feb-2020)

ANNUAL PASSENGER TRAFFIC (2011 – 2019)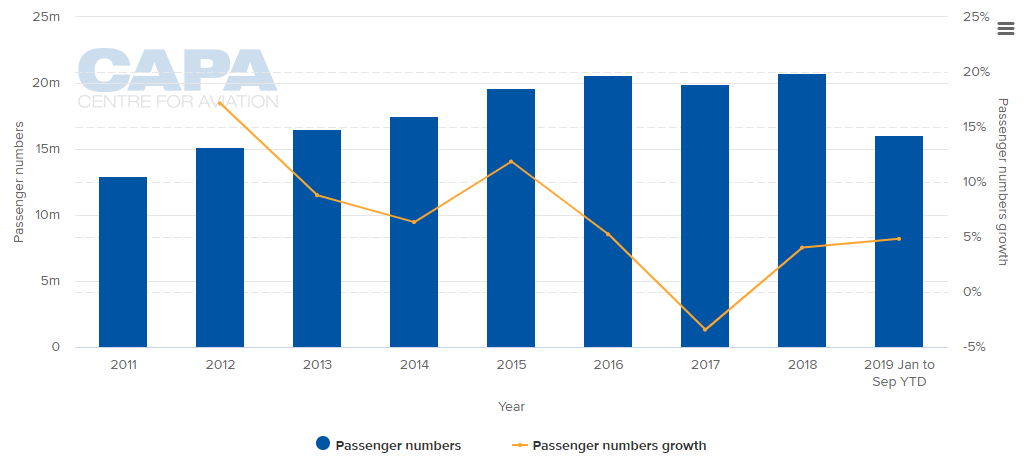 CAPACITY SNAPSHOT (versus same week last year)

ANNUAL CAPACITY (2012-2020*)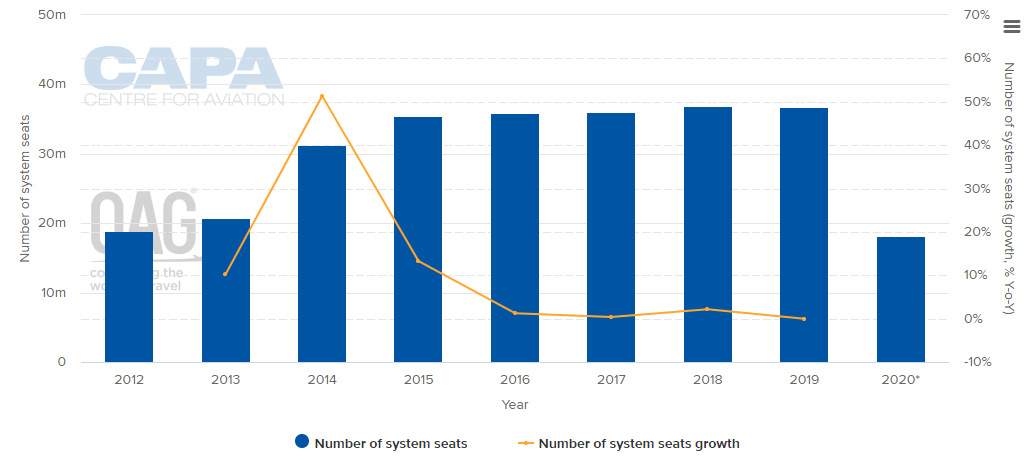 (NOTE:The values for this year are at least partly predictive up to 6 months and may be subject to change)
MONTHLY CAPACITY AND SEASONALITY IN CAPACITY (2017 – 2020*)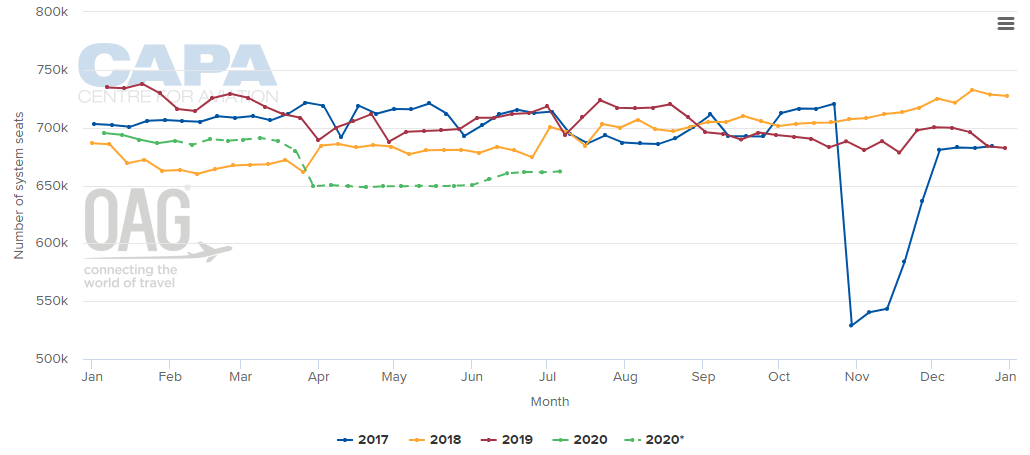 CAPACITY SPLIT BETWEEN DOMESTIC AND INTERNATIONAL OPERATIONS (w/c 03-Feb-2020)
LARGEST NETWORK POINT (w/c 03-Feb-2020)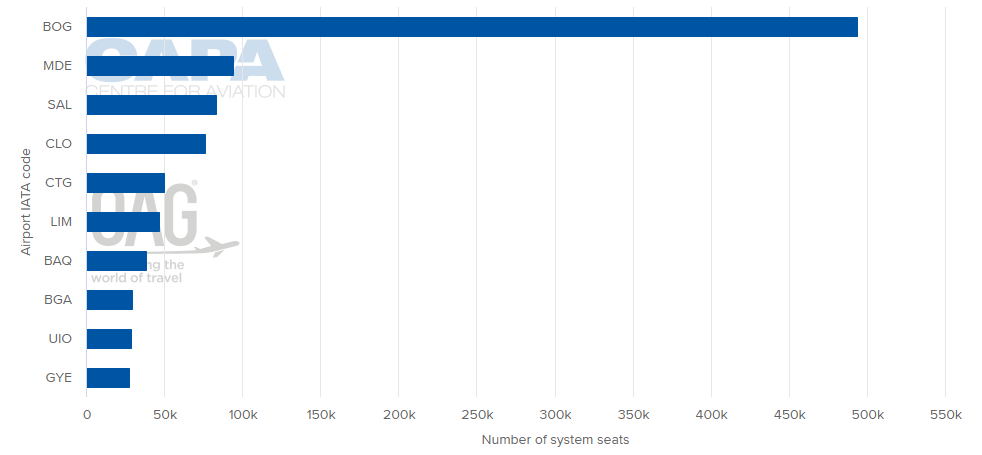 BUSIEST DOMESTIC ROUTES BY CAPACITY (w/c 03-Feb-2020)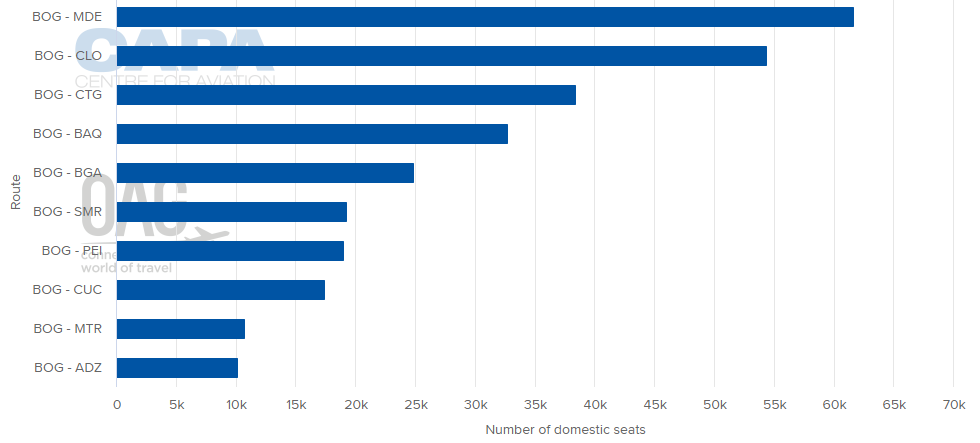 LARGEST INTERNATIONAL MARKETS BY COUNTRY (w/c 03-Feb-2020)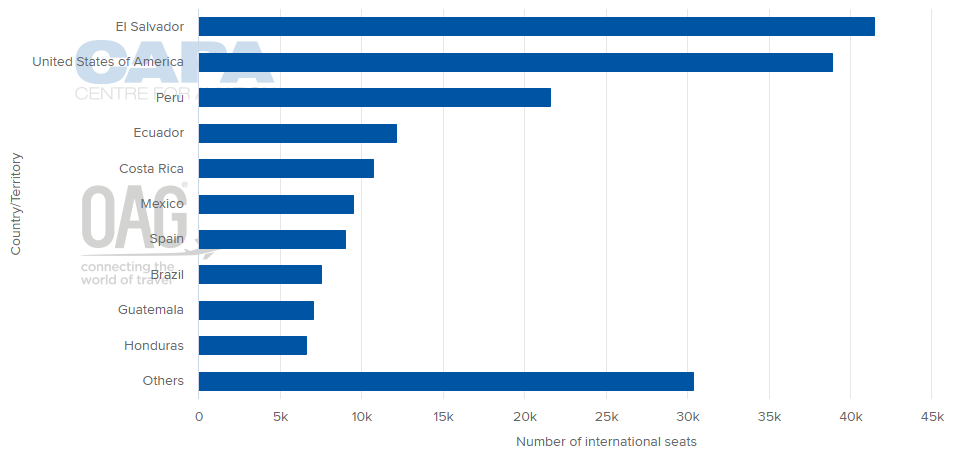 BUSIEST INTERNATIONAL ROUTES BY CAPACITY (w/c 03-Feb-2020)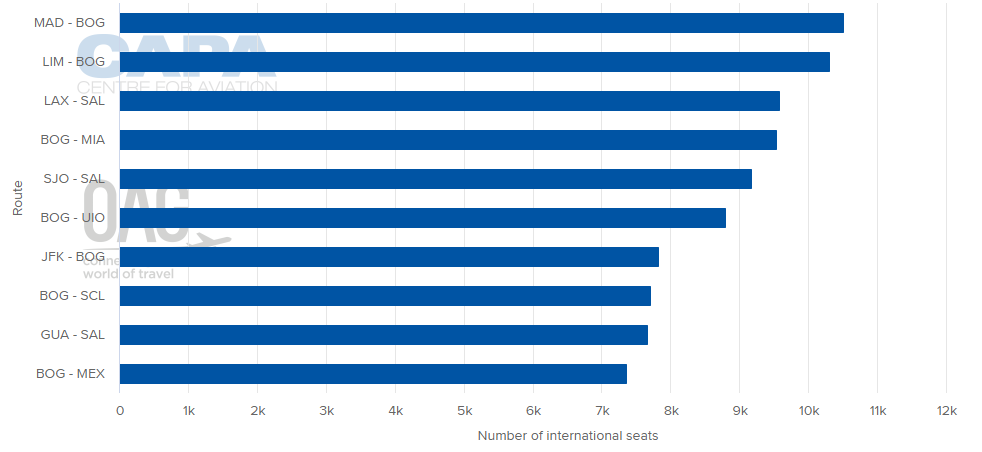 AVERAGE FLIGHT LENGTH (w/c 03-Feb-2020)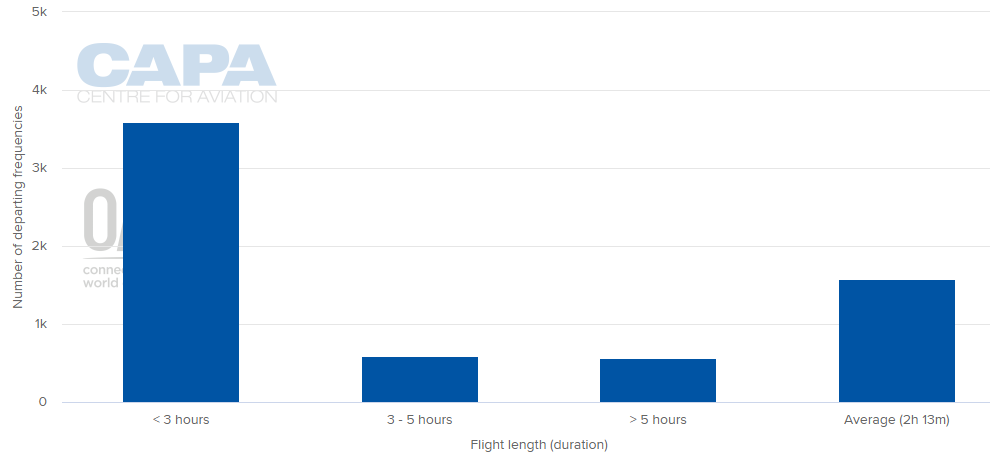 FLEET SUMMARY (as at 03-Feb-2020)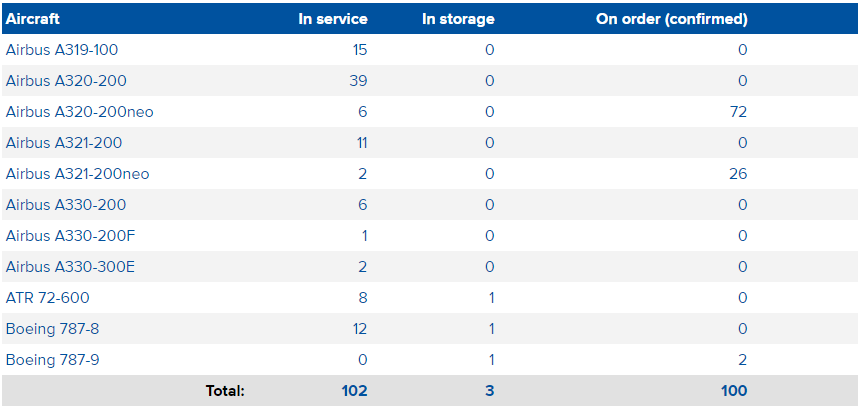 AVERAGE FLEET AGE (as at 03-Feb-2020)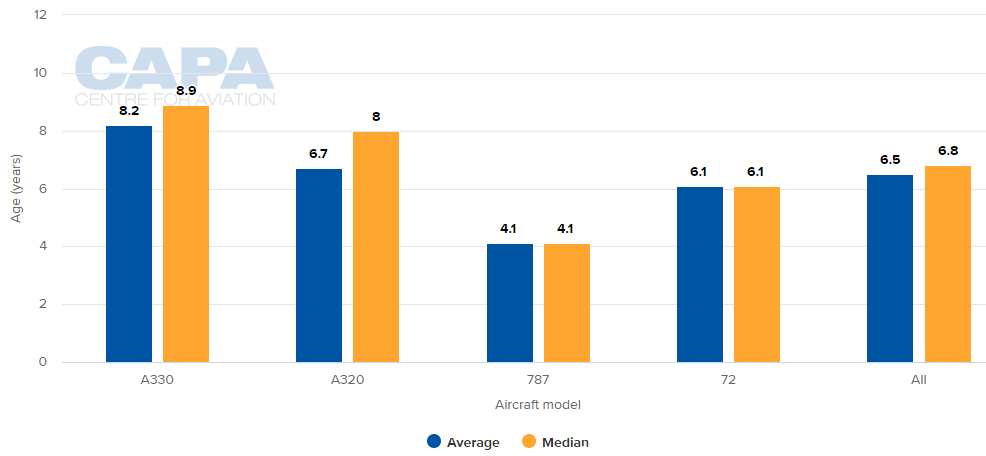 AIRCRAFT OWNERSHIP SPLIT (as at 03-Feb-2020)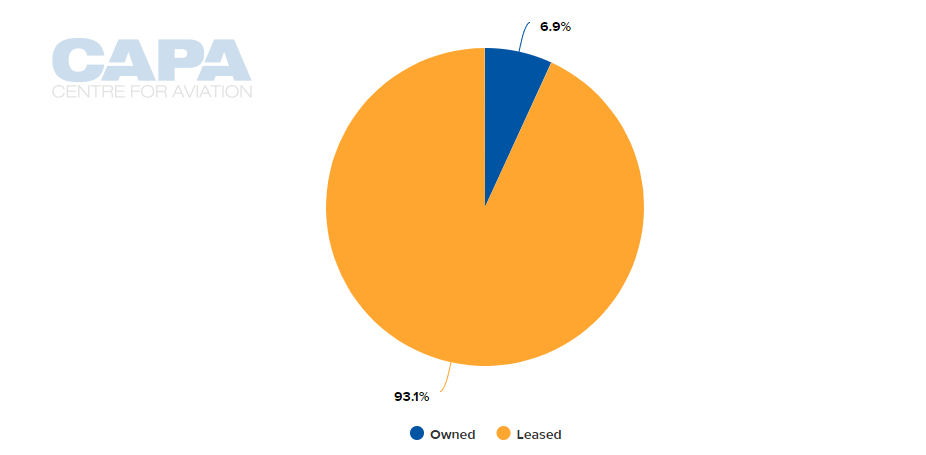 MORE INSIGHT...
Avianca Holdings: positive start to 2020 after a rocky 2019
Avianca: airline's rebuilding will take time to bear fruit
Colombia aviation: Avianca's upheaval while competitors expand
South America: United Airlines takes steps to rectify Avianca's unrest