Iceland was not on most travellers radar, except perhaps as a convenient transit point for travelling between Europe and North America. Then, a volcano erupted under a glacier, the value of the currency plummeted, visitors numbers hit record levels and then as great case study for the emerging overtourism concept, it has subsequently drowned under the weight of millions of foreign visitors trampling all over it.
At its recent travel peak local carriers Icelandair and WOWair, and a host of new foreign entrants into the market, were adding capacity at crazy rates. Now, WOWair has collapsed. Icelandair remains, but is wounded from the unsustainable fares it had used as a weapon to compete and ongoing grounding of the Boeing 737 MAX which continues to have financial implications for the carrier.
AIRPORTS IN THE COUNTRY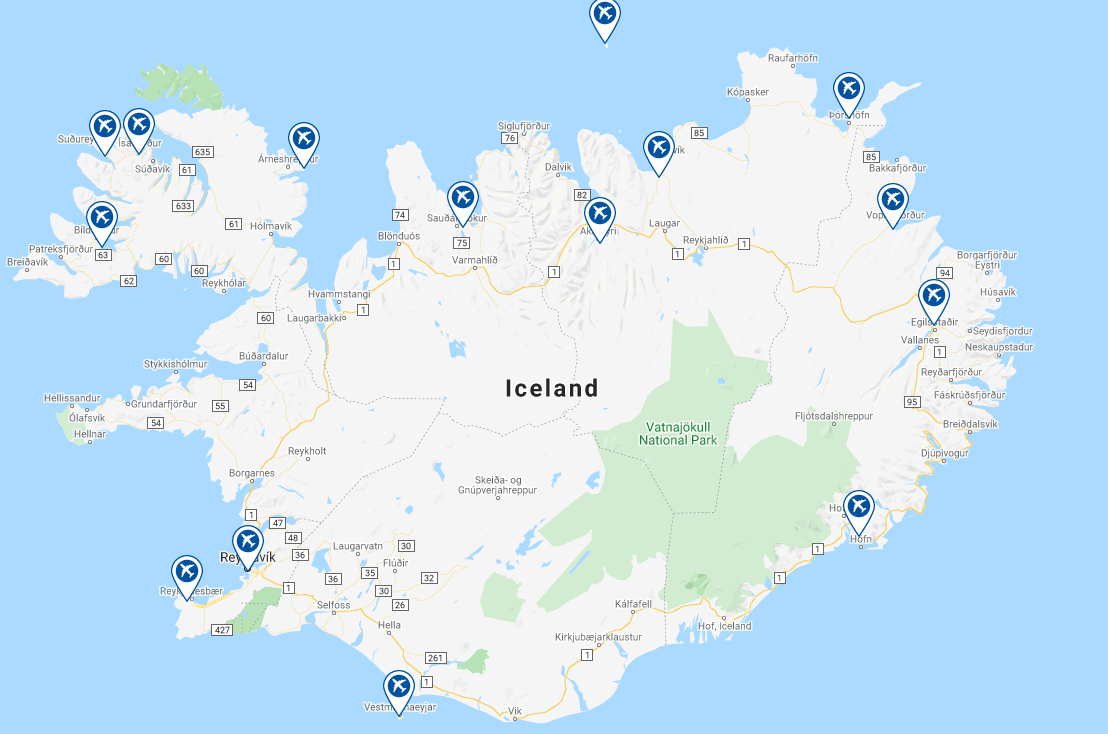 ANNUAL VISITOR ARRIVALS (2009 – 2018)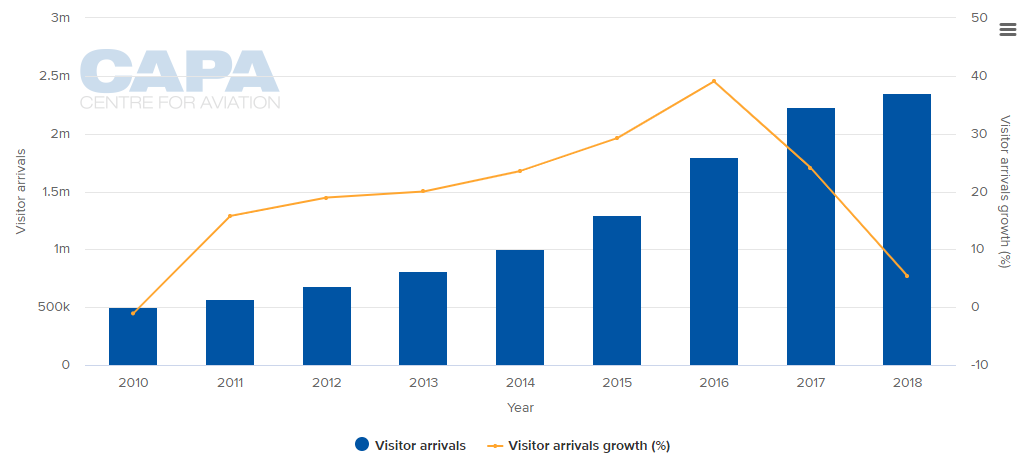 MONTHLY VISITOR ARRIVALS AND SEASONALITY IN DEMAND (2014 – 2019)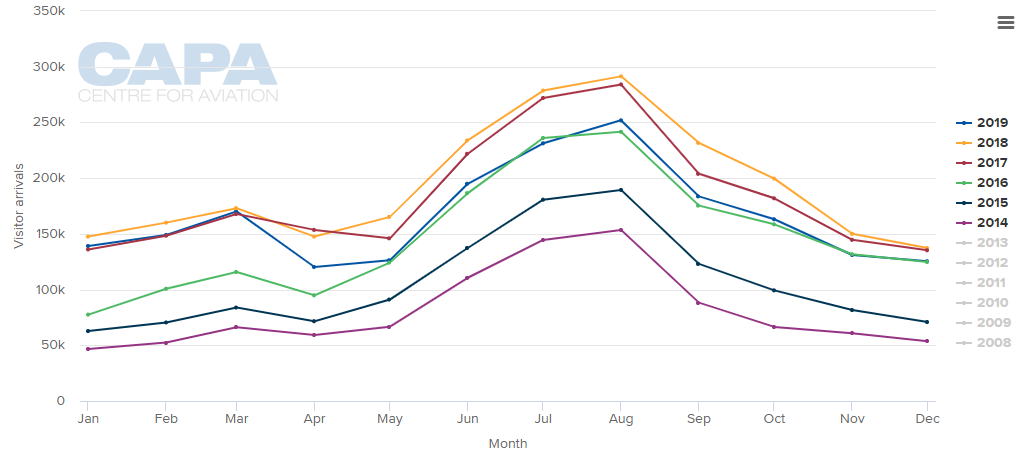 SCHEDULE MOVEMENT SUMMARY (w/c 27-Jan-2020)

ANNUAL CAPACITY (2012 – 2020*)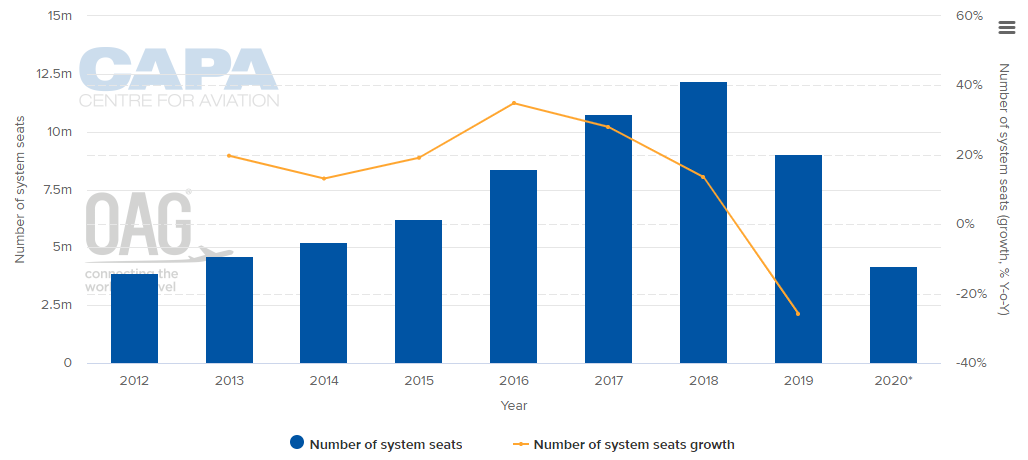 NOTE:*the values for this year are at least partly predictive up to six months and may be subject to change.
CAPACITY SPLIT BETWEEN DOMESTIC AND INTERNATIONAL OPERATIONS (w/c 27-Jan-2020)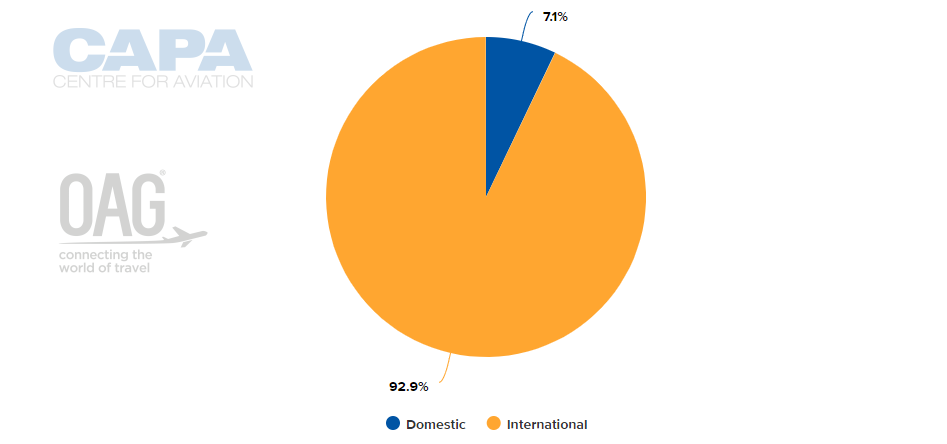 LARGEST AIRLINES BY CAPACITY (w/c 27-Jan-2020)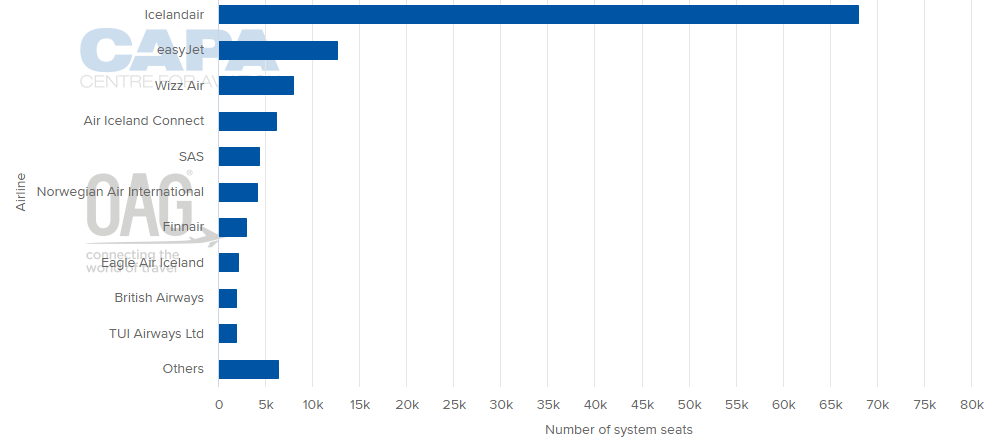 CAPACITY SPLIT BETWEEN LOCAL AND FOREIGN OPERATORS (w/c 27-Jan-2020)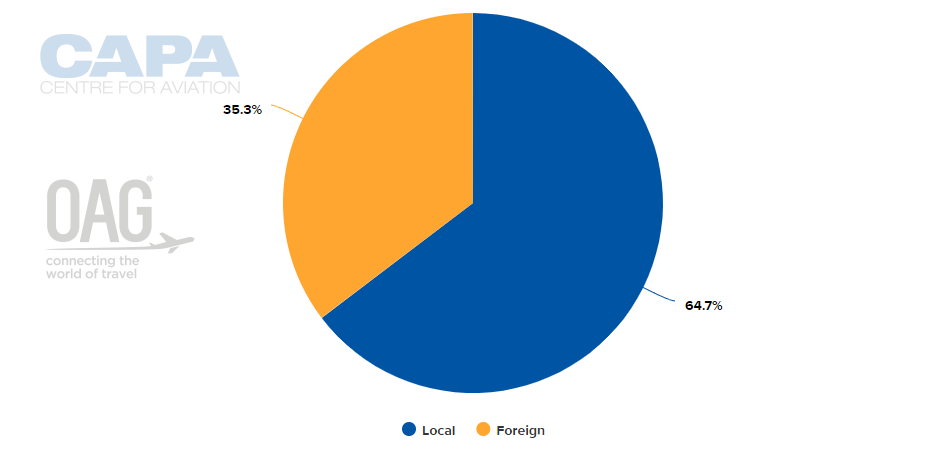 AIRLINE BUSINESS MODEL CAPACITY SPLIT (w/c 27-Jan-2020)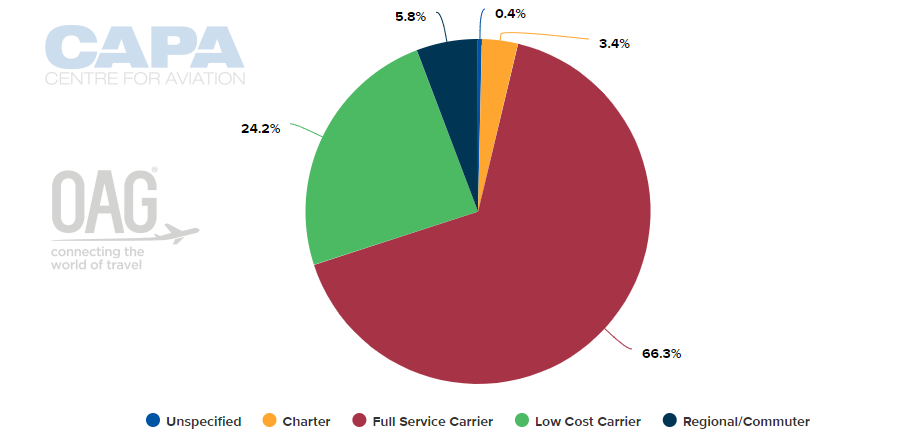 DEVELOPMENT OF LCC ACTIVITY IN COUNTRY (2009 - 2019)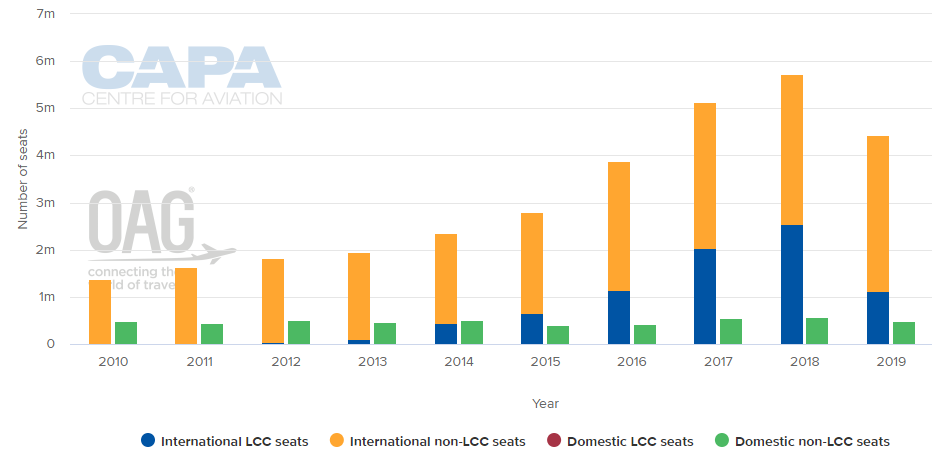 ALLIANCE CAPACITY SPLIT (w/c 27-Jan-2020)
INTERNATIONAL CAPACITY BREAKDOWN BY COUNTRY (w/c 27-Jan-2020)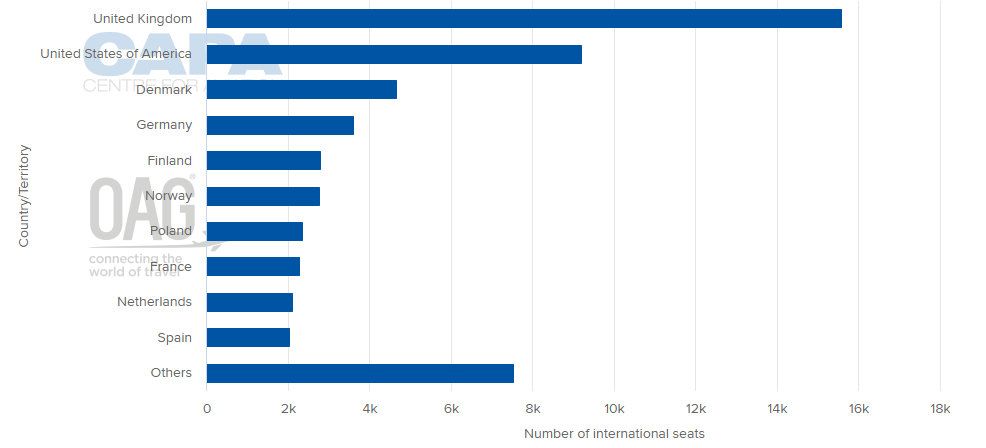 DEPARTING SYSTEM SEATS BY CLASS (w/c 27-Jan-2020)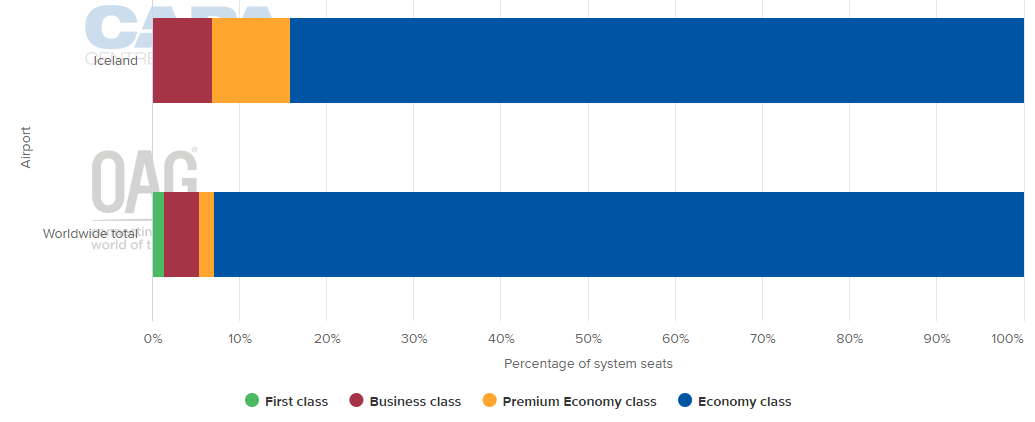 BUSIEST DOMESTIC MARKETS BY CAPACITY (w/c 27-Jan-2020)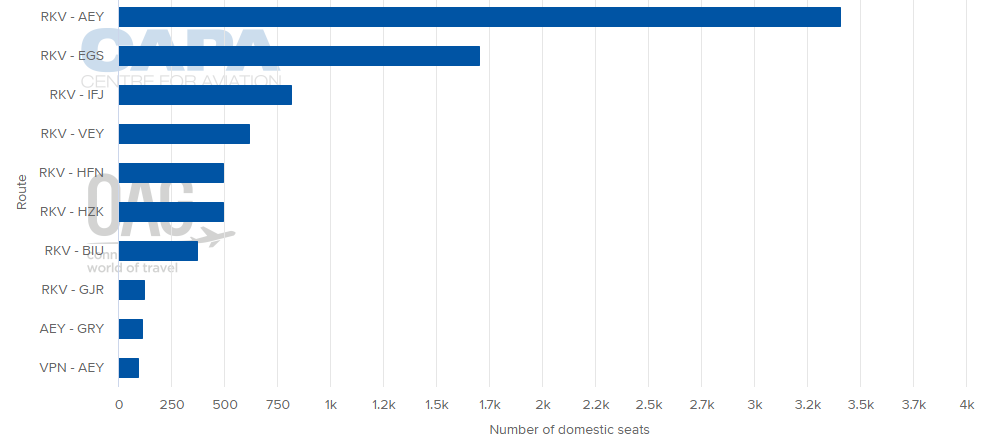 BUSIEST INTERNATIONAL MARKETS BY CAPACITY (w/c 27-Jan-2020)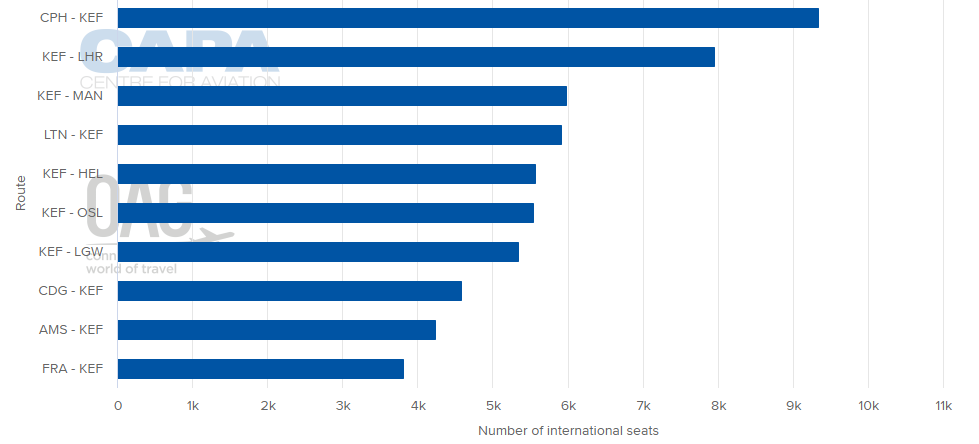 LOCAL AIRLINES' AIRCRAFT FLEET (as at 27-Jan-2020)