Alongside Iran and South Korea, Italy has seen a spike in cases with seven reported fatalities with the worst-affected areas the northern regions of Lombardy and Veneto. Infection fears from investors shaved 5.4% off the Milan stock exchange with the northern regions of Lombardy and Veneto the industrial and financial heartlands.
In the first signs of strain on airlines, a British Airways flight from Heathrow to Milan was delayed this week when a passenger asked to get off the flight over coronavirus fears, while an Alitalia flight was held in Mauritius on arrival for fears of infection. Austria has threatened to close its borders if suspected carriers tried to enter from Italy, while Ireland and Serbia have advised citizens not to travel to the affected areas in the north of the country.
AIRPORTS IN THE COUNTRY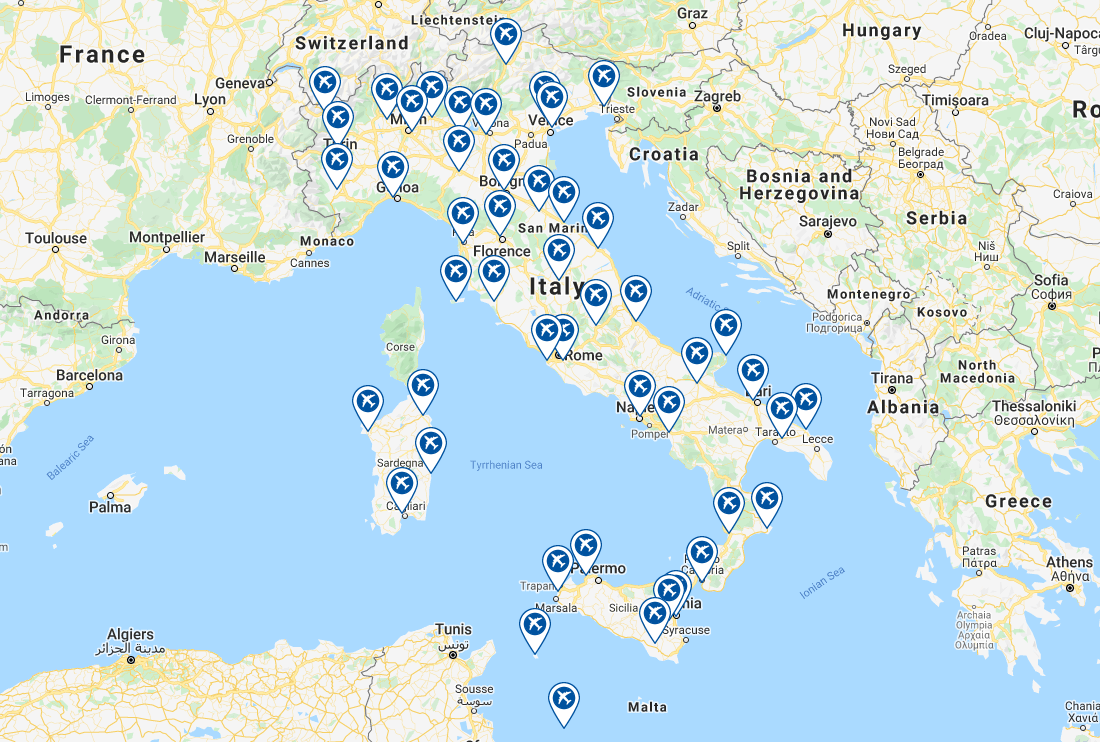 SCHEDULE MOVEMENT SUMMARY (w/c 24-Feb-2020)

ANNUAL CAPACITY (2012 – 2020*)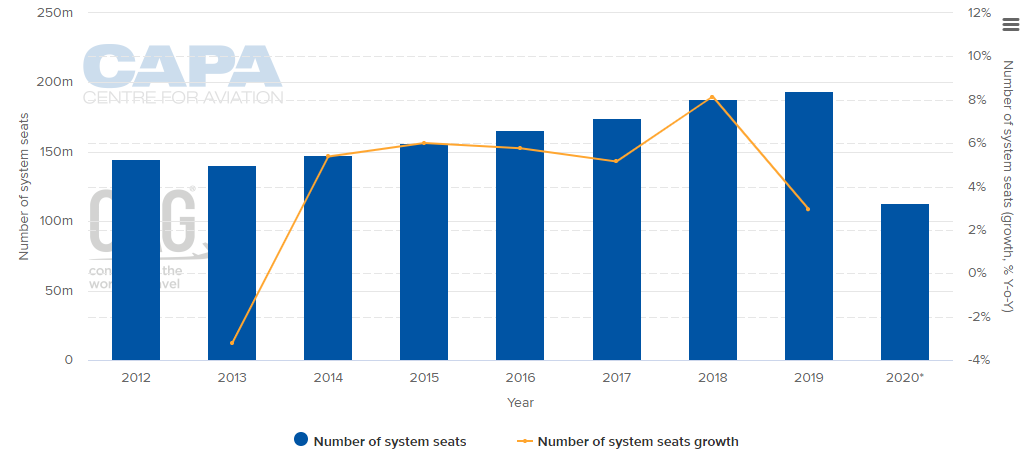 NOTE:*the values for this year are at least partly predictive up to six months and may be subject to change.
CAPACITY SPLIT BETWEEN DOMESTIC AND INTERNATIONAL OPERATIONS (w/c 17-Feb-2020)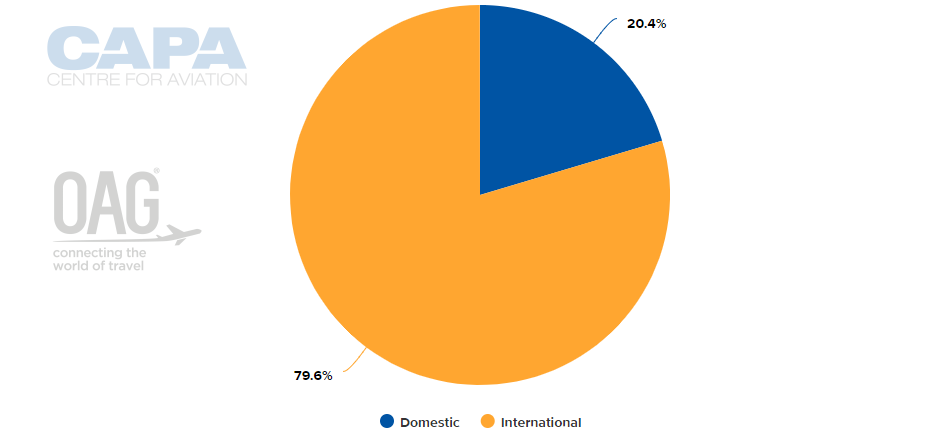 LARGEST AIRLINES BY CAPACITY (w/c 24-Feb-2020)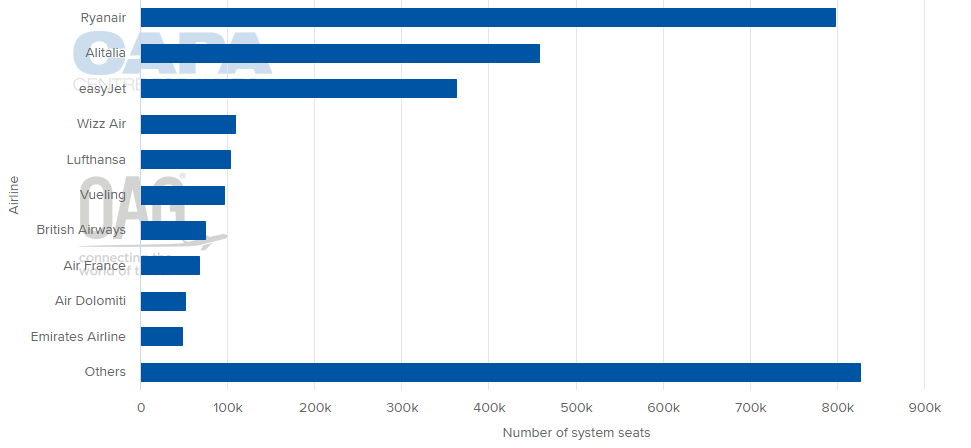 CAPACITY SPLIT BETWEEN LOCAL AND FOREIGN OPERATORS (w/c 24-Feb-2020)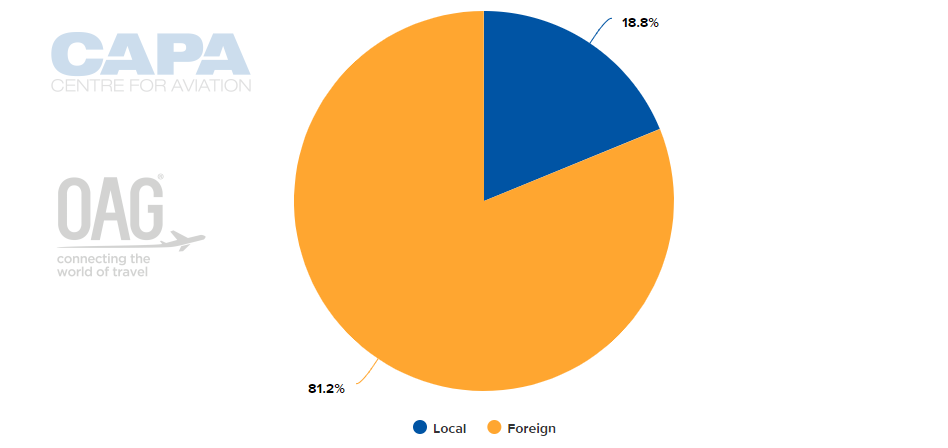 AIRLINE BUSINESS MODEL CAPACITY SPLIT (w/c 24-Feb-2020)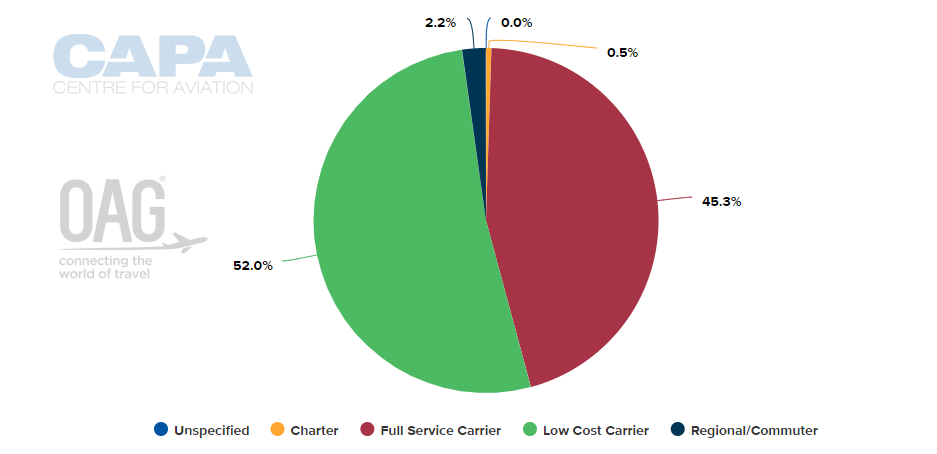 DEVELOPMENT OF LCC ACTIVITY IN COUNTRY (2009 - 2019)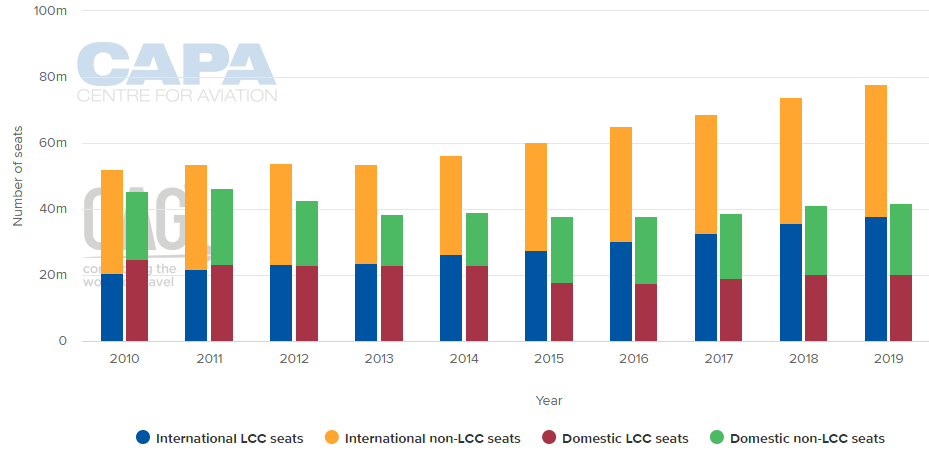 ALLIANCE CAPACITY SPLIT (w/c 24-Feb-2020)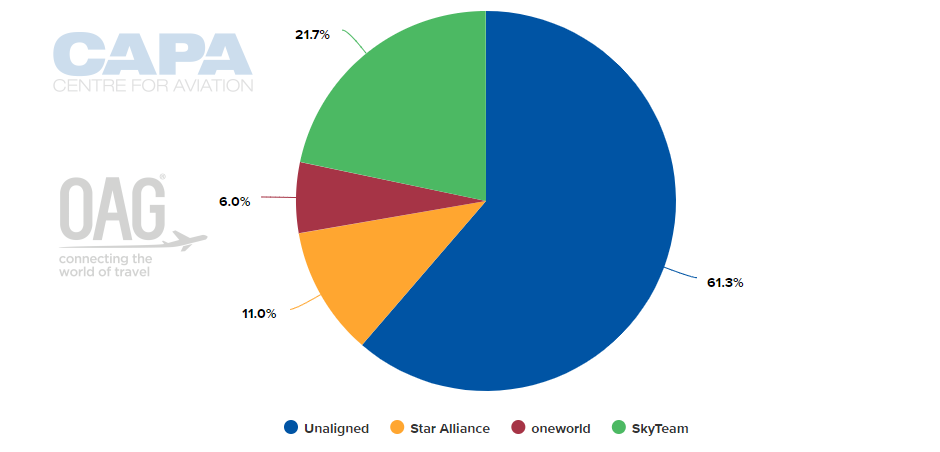 INTERNATIONAL CAPACITY BREAKDOWN BY COUNTRY (w/c 24-Feb-2020)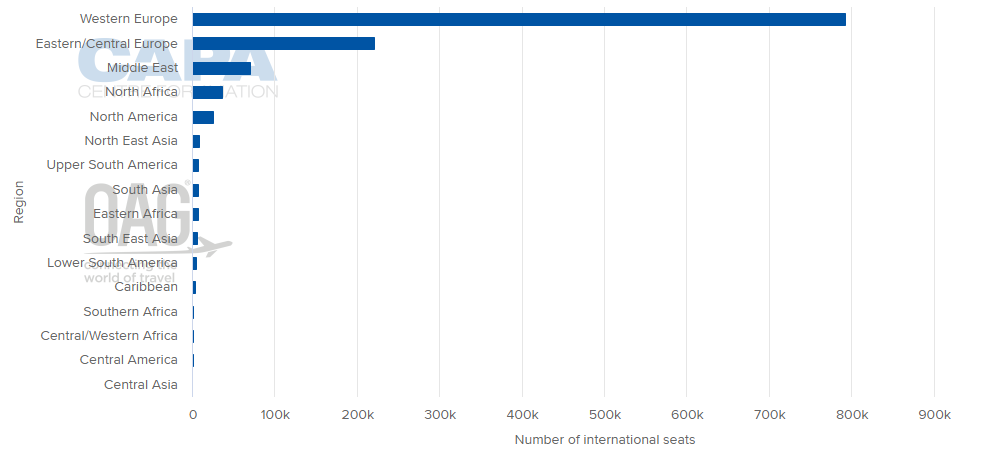 DEPARTING SYSTEM SEATS BY CLASS (w/c 24-Feb-2020)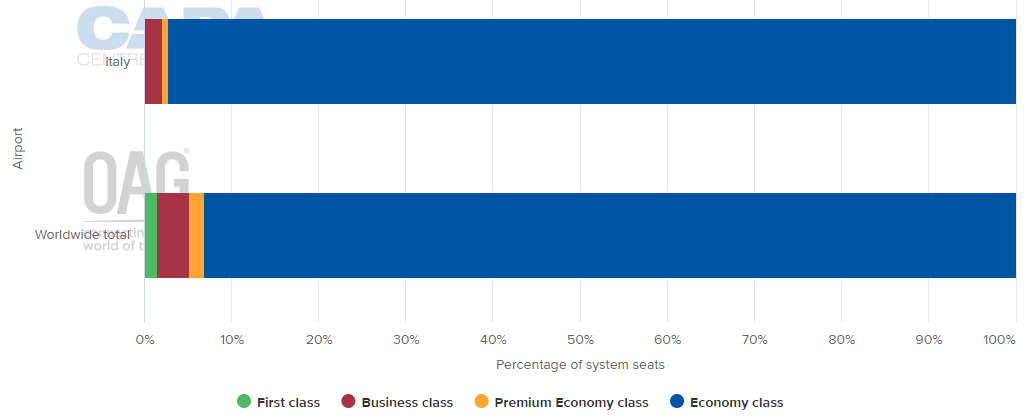 BUSIEST DOMESTIC MARKETS BY CAPACITY (w/c 24-Feb-2020)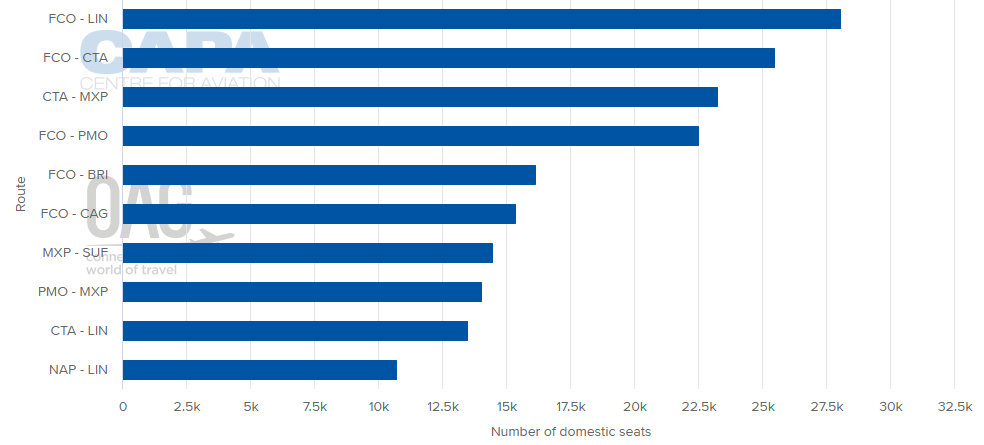 BUSIEST INTERNATIONAL MARKETS BY CAPACITY (w/c 24-Feb-2020)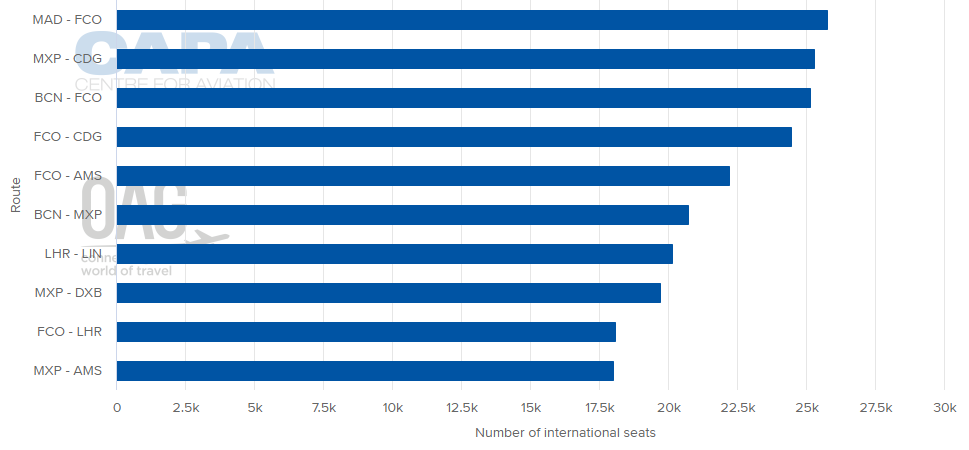 LOCAL AIRLINES' AIRCRAFT FLEET (as at 24-Feb-2020)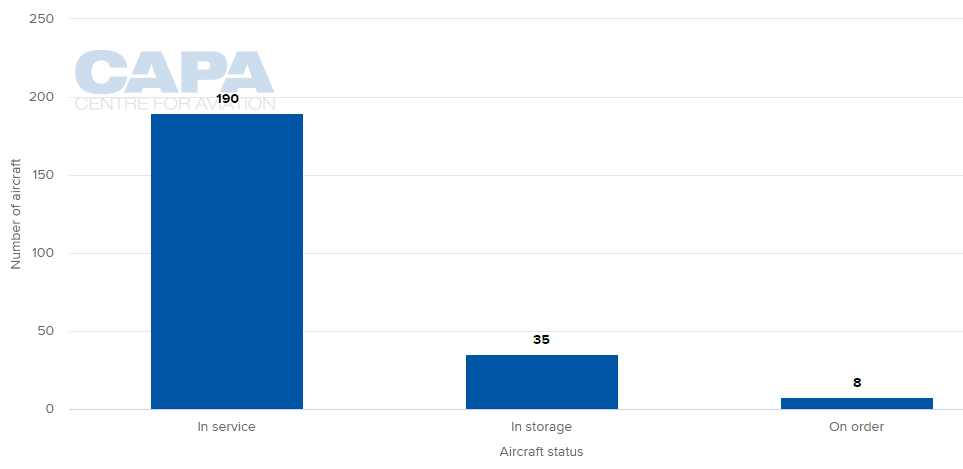 MORE INSIGHTS:
Air Italy liquidated; fails to fulfil Qatar Airways' expansion aims
Europe low cost airline ranking: Volotea quietly carves a growth niche
Europe's leading aviation markets: Italy and Alitalia underperform