With only one airport in the state there is no domestic option to support the currently subdued international air travel market and air capacity remains less than a third of the levels seen this time last year, but connectivity is returning through local and foreign operators.
There was some significant news this past week as national carrier Kuwait Airways took delivery of the first A330-800s from Airbus… in fact two of them. The aircraft are part of an order for eight of the type, one of two A330neo versions, along with the A330-900 – that incorporate the latest-generation Rolls-Royce Trent 7000 engines, along with multiple aerodynamic improvements to provide a more efficient aircraft than its older versions.
In Kuwait Airways' configuration the A330-800neo will accommodate 235 passengers, featuring 32 fully-flat beds in business class and 203 spacious seats in Economy Class while offering a large cargo hold capable of accommodating generous passenger baggage allowances. The A330-800 can offer capacity for up to 406 travellers in a high-density configuration.
Ahead of the collapse in air travel fellow Kuwaiti carrier Jazeera Airways had become a strong competitor for the flag carrier and it is working to rebuild its own international connectivity. Muscat, in Oman, has become the latest foreign destination to be returned to its route network with a weekly flight launching on 02-Nov-2020. "This is the third new route we have launched during the pandemic which shows that we are making good progress in building back our operations," explains CEO Rohit Ramachandran.
Kuwait took draconian steps to combat COVID-19, but now, more than six months into the pandemic, the country still finds itself with high infection rates per million people. As this report from London School of Economics and Political Science highlights, Kuwait's initial response received praise from the World Health Organization, but its geographical and social inequalities, and failures in urban planning, management and policy, have ultimately failed to contain the pandemic.
AIRPORTS IN THE COUNTRY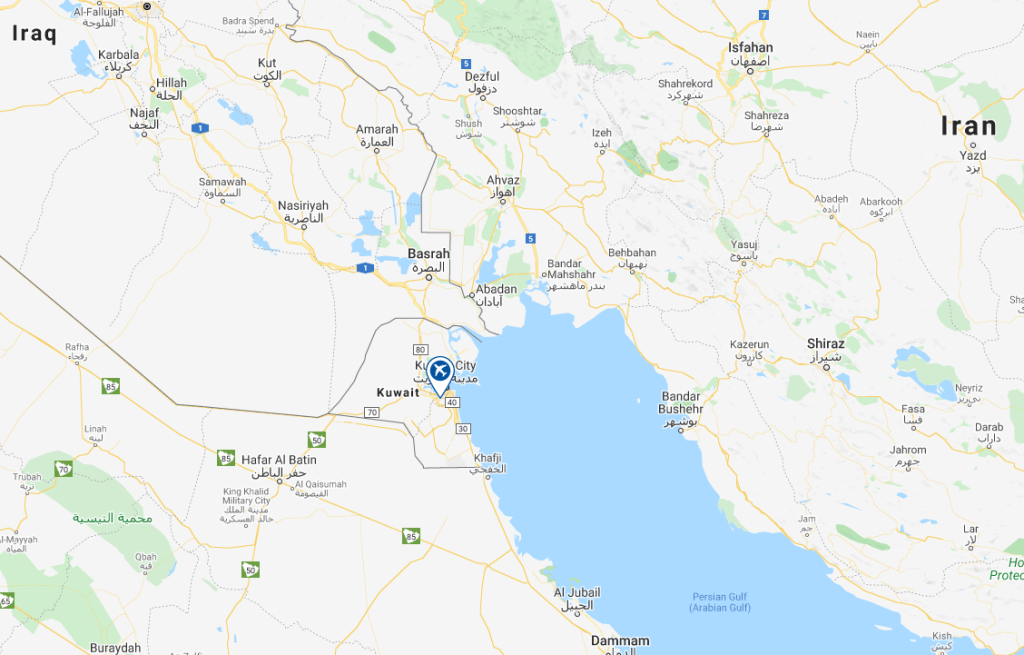 SCHEDULE MOVEMENT SUMMARY (w/c 02-Nov-2020)

ANNUAL CAPACITY (2012 – 2021*)NOTE:*the values for this year are at least partly predictive up to six months and may be subject to change.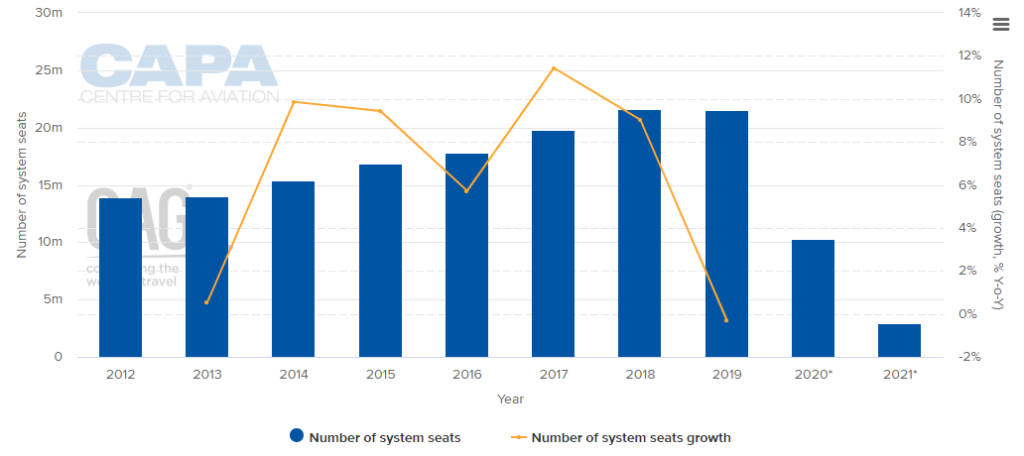 WEEKLY INTERNATIONAL CAPACITY (2017-2020*)NOTE:*the values for this year are at least partly predictive up to six months and may be subject to change.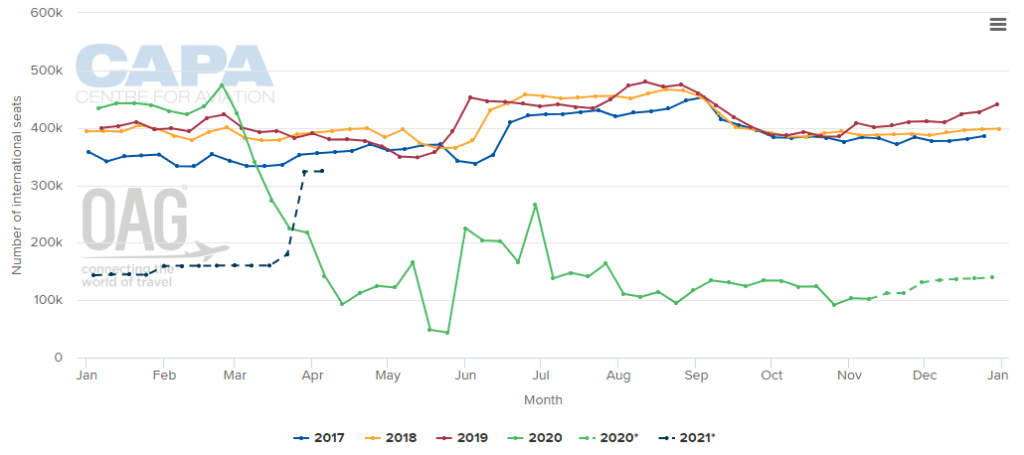 CAPACITY SPLIT BETWEEN DOMESTIC AND INTERNATIONAL OPERATIONS (w/c 02-Nov-2020)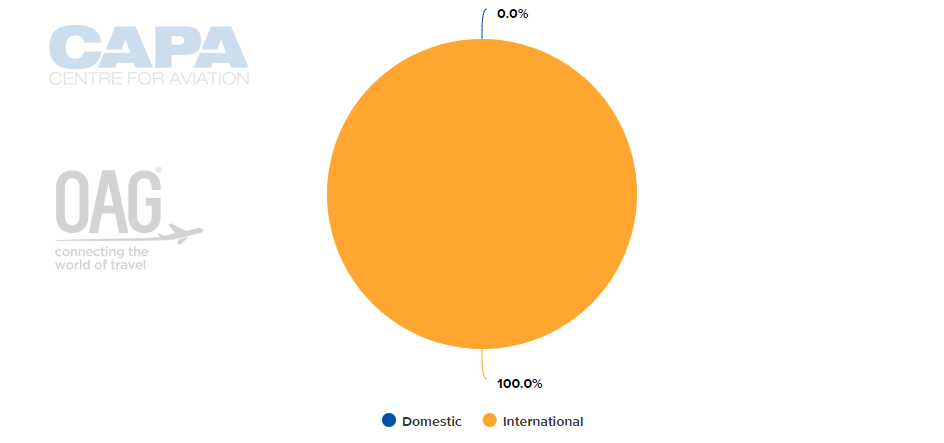 LARGEST AIRLINES BY CAPACITY (w/c 02-Nov-2020)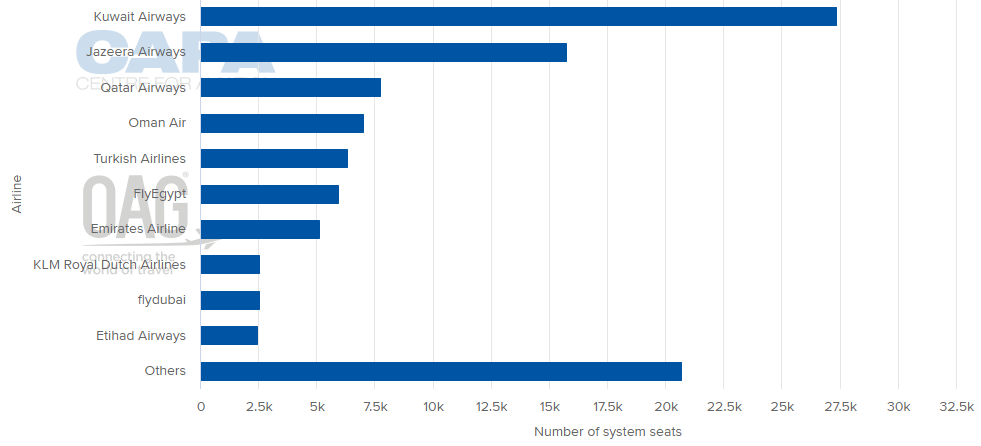 CAPACITY SPLIT BETWEEN LOCAL AND FOREIGN OPERATORS (w/c 02-Nov-2020)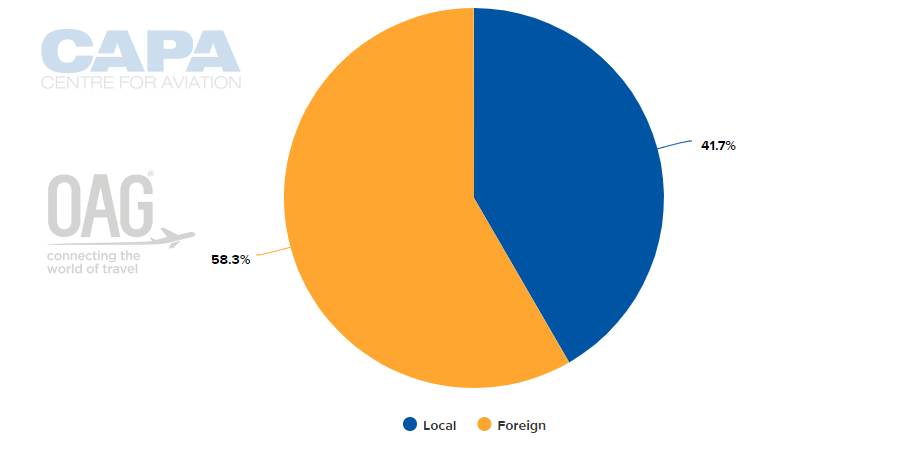 AIRLINE BUSINESS MODEL CAPACITY SPLIT (w/c 02-Nov-2020)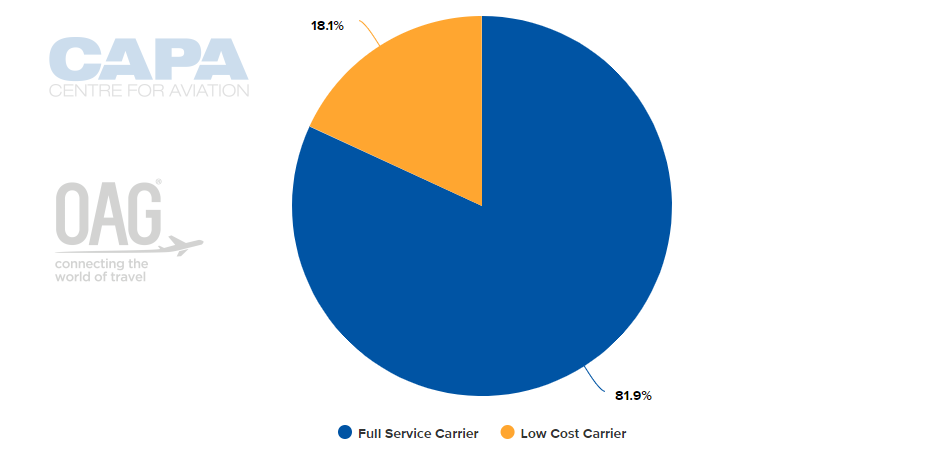 DEVELOPMENT OF LCC ACTIVITY IN COUNTRY (2009 - 2019)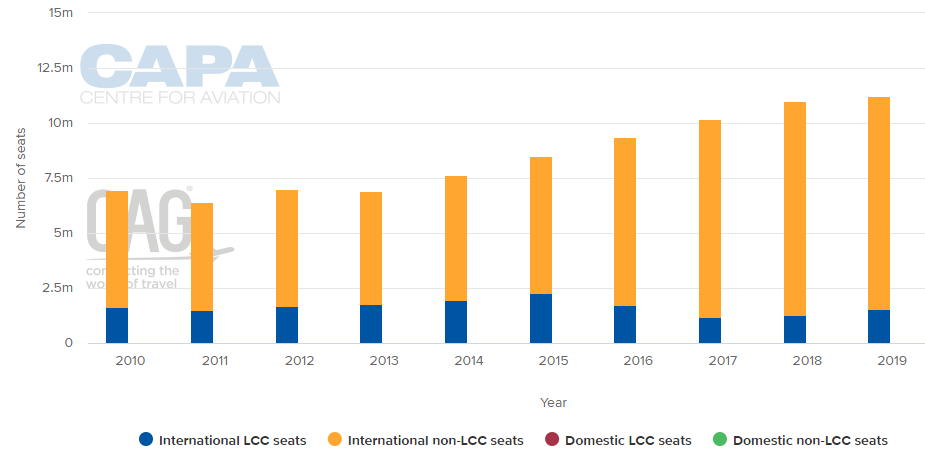 ALLIANCE CAPACITY SPLIT (w/c 02-Nov-2020)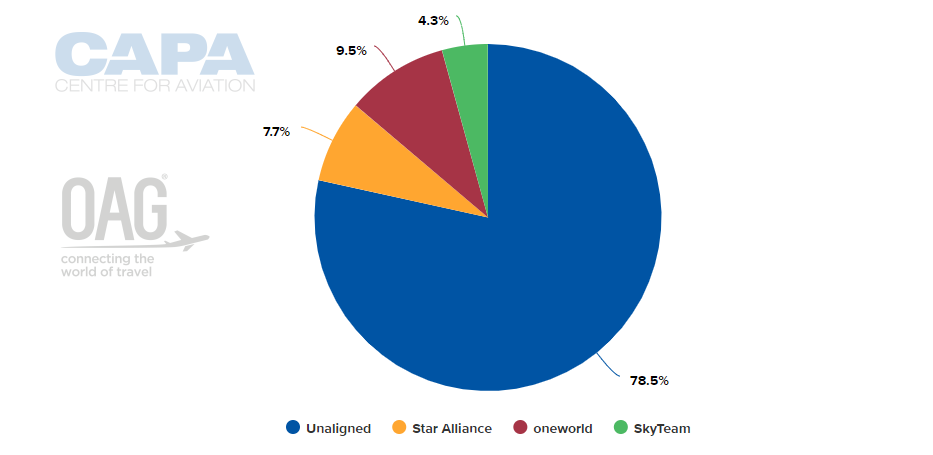 INTERNATIONAL CAPACITY BREAKDOWN BY COUNTRY (w/c 02-Nov-2020)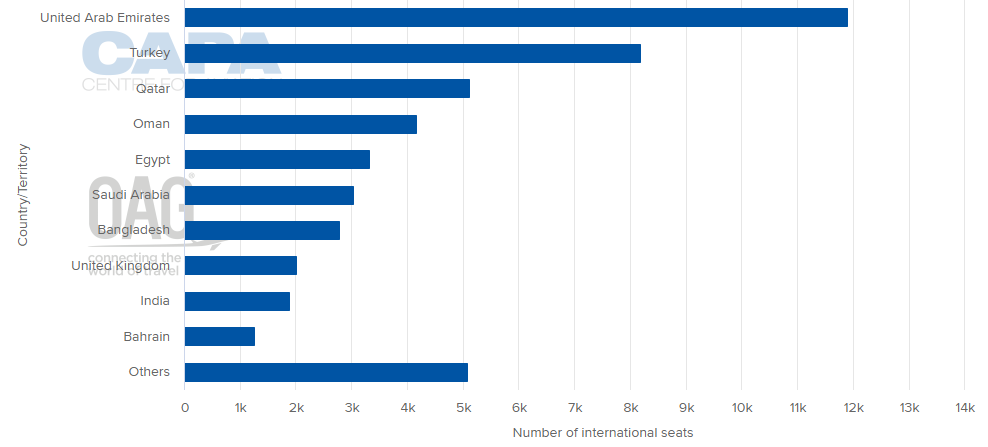 DEPARTING SYSTEM SEATS BY CLASS (w/c 02-Nov-2020)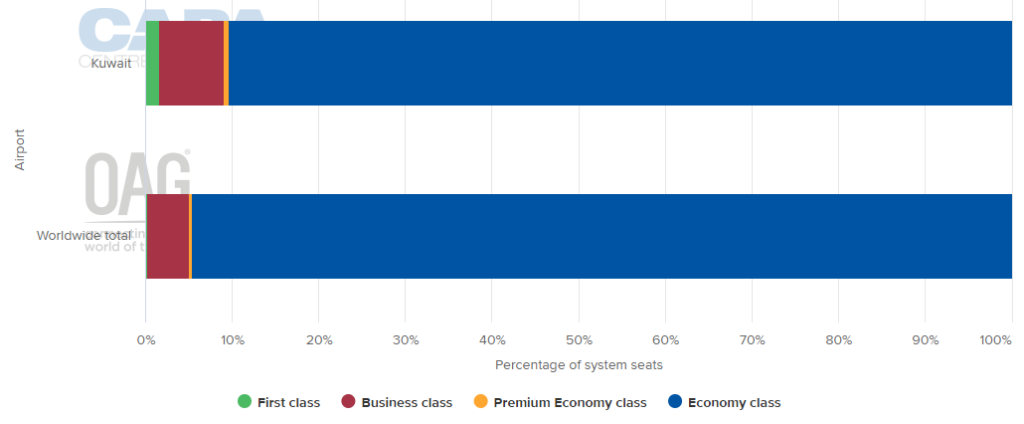 BUSIEST INTERNATIONAL MARKETS BY CAPACITY (w/c 02-Nov-2020)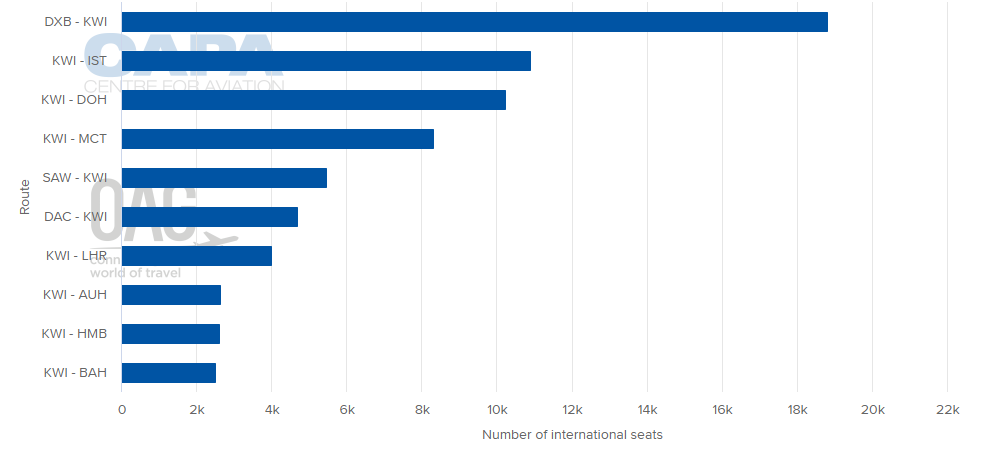 LOCAL AIRLINES' AIRCRAFT FLEET (as at 02-Nov-2020)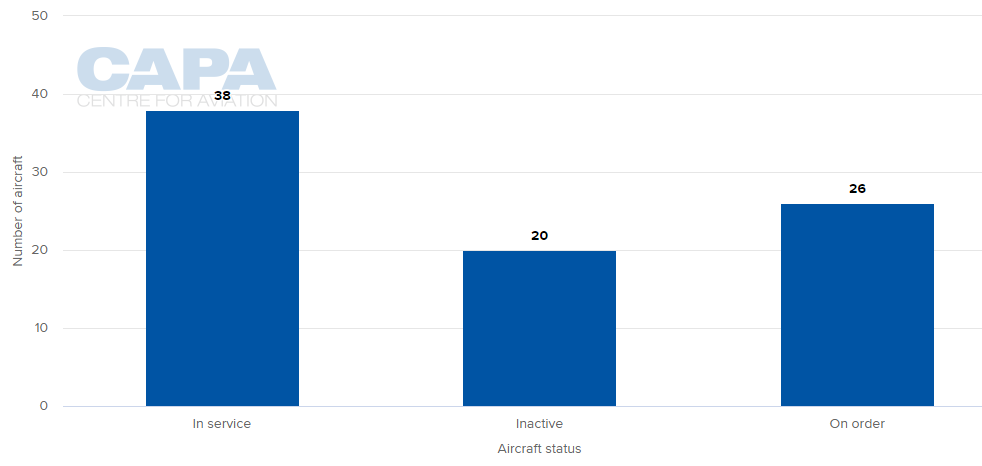 COVID-19 INFECTIONS (as at 02-Nov-2020)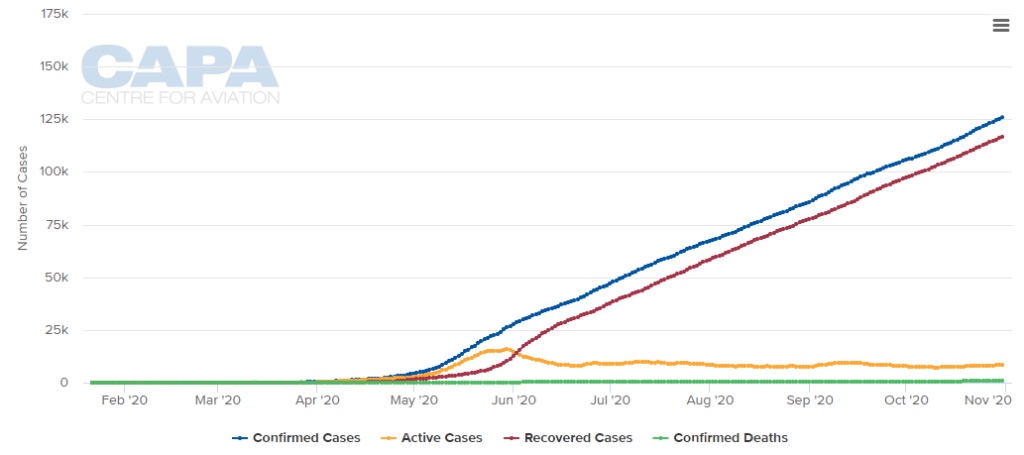 MORE INSIGHTS:
Air cargo upturn can't offset slumping airline passenger revenue
Top 10 international city pairs highlight aviation's changing face
In all the confusion of travel in a Covid world, the normalisation of ties between Israel and the UAE shows we can all adapt to the 'new normal'
Jazeera Airways confirms Kuwait City – London launch; puts pressure on the long-standing BA and Kuwait Airways duopoly