The Fly Quieter program will evaluate airlines annually based on scoring from a variety of criteria, including compliance with the airport's noise abatement procedures, the use of quieter aircraft and new technology, as well as engagement with local community groups and other stakeholders.
Airport officials will collect data and engage with each airline over the course of the year to help them to improve their scores by taking proactive noise reduction and/or stakeholder engagement efforts before finalising the annual scores and publicly recognising the airlines that make the most substantial efforts to address aircraft noise.
ABOUT
Los Angeles International Airport, known as LAX, is the main gateway to Los Angeles, California. LAX is among the busiest airports in the world and is a major transfer point for transpacific services. Hosting domestic regional and international passenger and cargo services for over 40 airlines, LAX is a major hub for airlines including Alaska Airlines, United Airlines, American Airlines and Southwest Airlines. LAX is part of a system of three Southern California airports – along with LA/Ontario International and Van Nuys (general aviation) – that are owned and operated by Los Angeles World Airports (LAWA), a local department within the City of Los Angeles.
GLOBAL RANKING (as at 27-Jan-2020)

NETWORK MAP (as at 27-Jan-2020)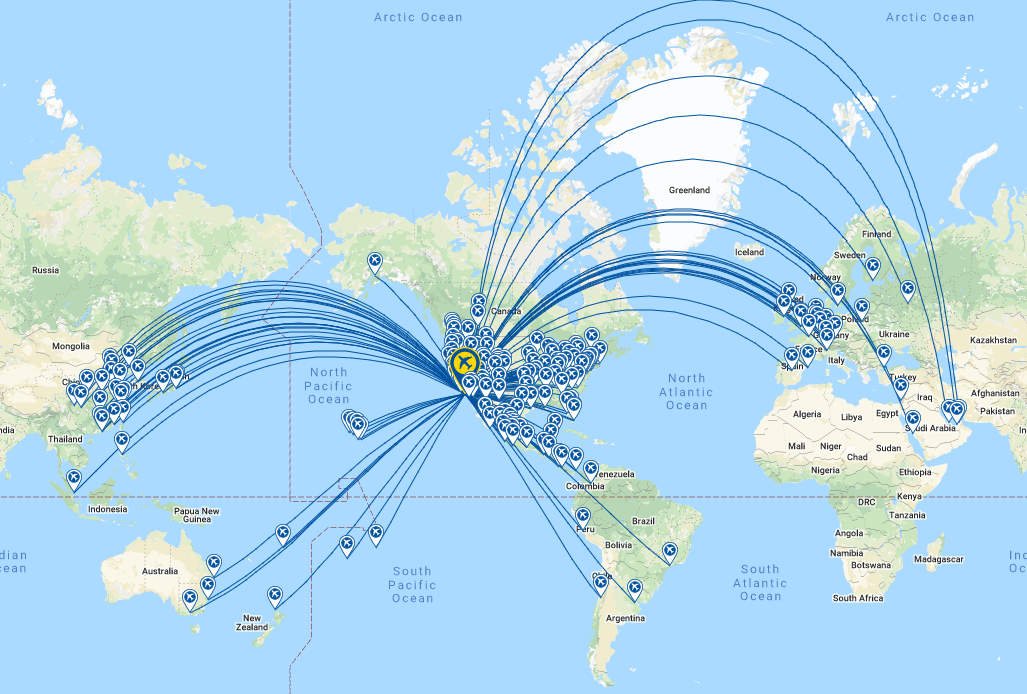 DESTINATIONS (as at 27-Jan-2020)

ANNUAL PASSENGER TRAFFIC (2010 - 2019)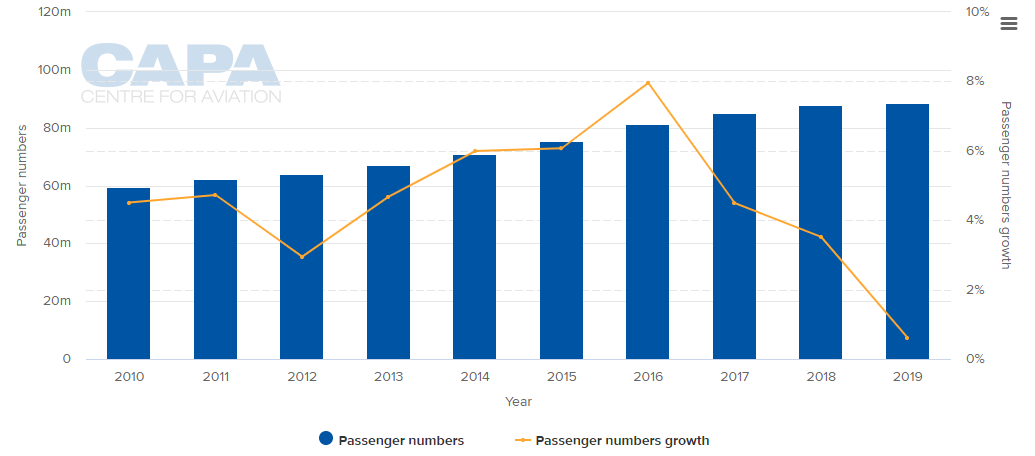 MONTHLY PASSENGER TRAFFIC AND SEASONALITY IN DEMAND (2014 – 2019)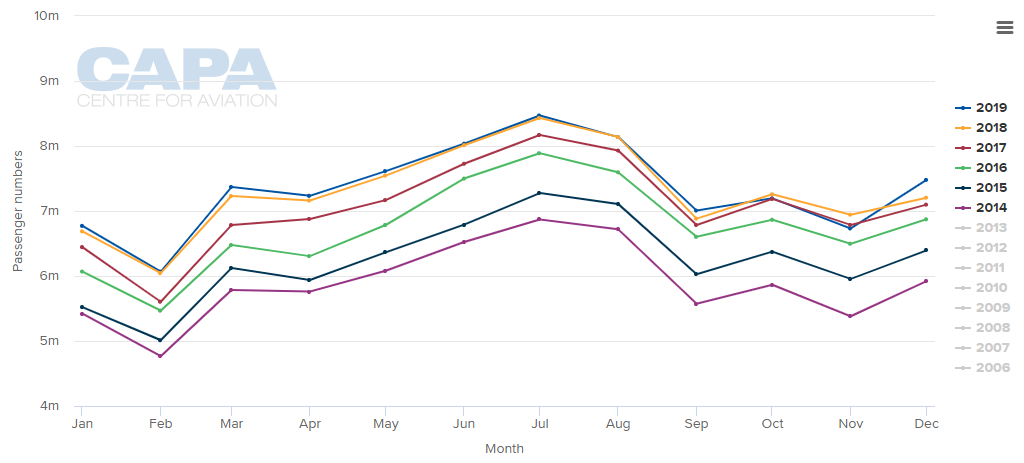 ANNUAL CAPACITY (2012-2020*)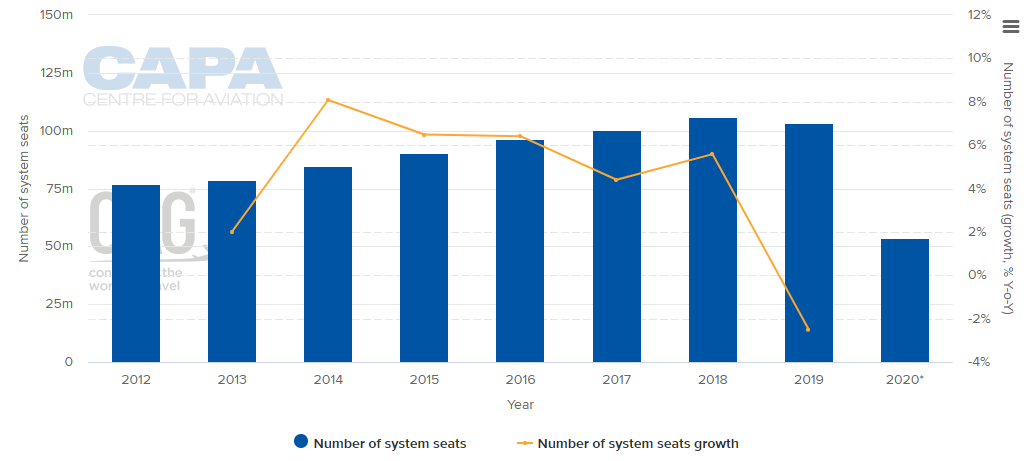 (NOTE:The values for this year are at least partly predictive up to 6 months and may be subject to change)
CAPACITY SPLIT BETWEEN DOMESTIC AND INTERNATIONAL OPERATIONS (w/c 27-Jan-2020)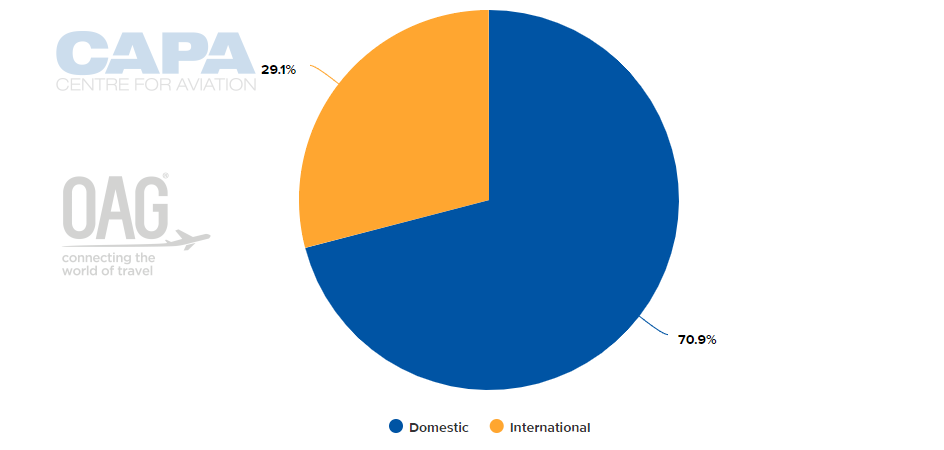 LARGEST AIRLINES BY CAPACITY (w/c 27-Jan-2020)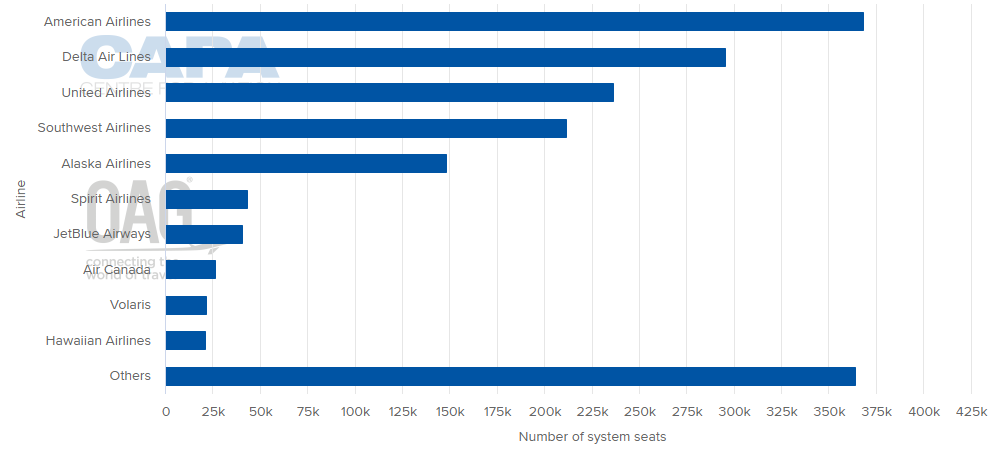 LARGEST DOMESTIC DESTINATION MARKETS (w/c 27-Jan-2020)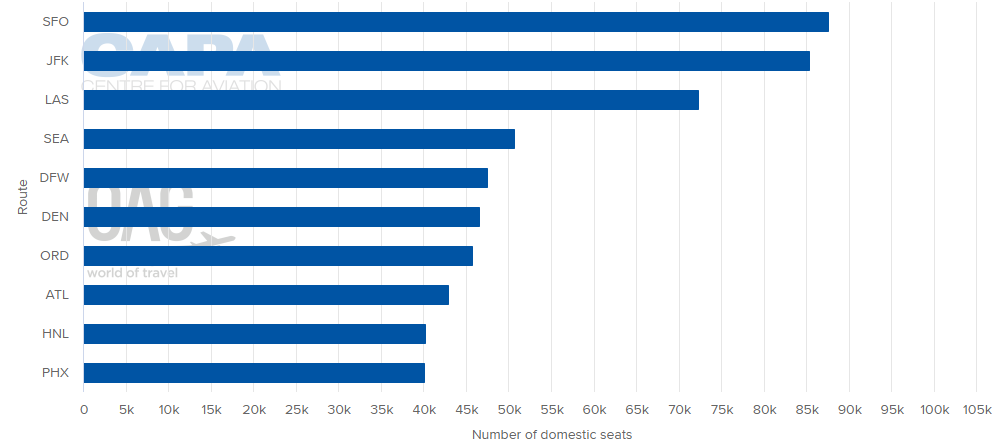 LARGEST INTERNATIONAL DESTINATION MARKETS (w/c 27-Jan-2020)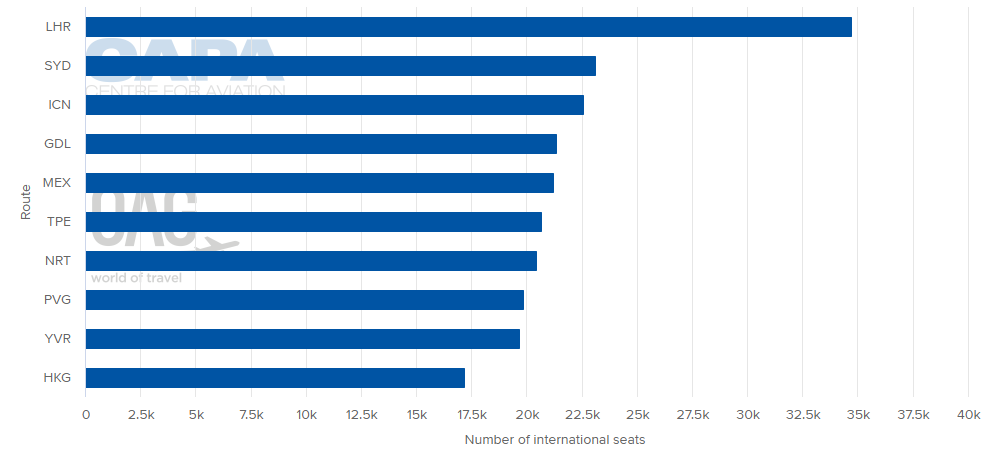 AVERAGE FLIGHT LENGTH (w/c 27-Jan-2020)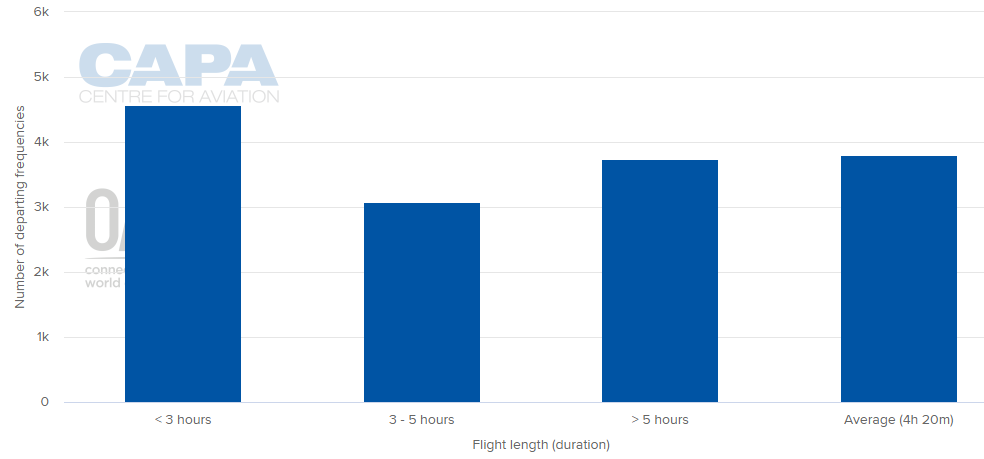 AIRLINE BUSINESS MODEL CAPACITY SPLIT (w/c 27-Jan-2020)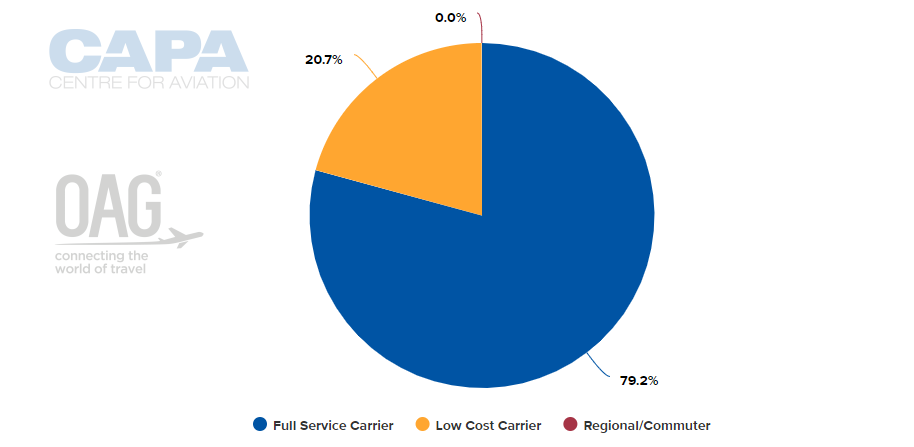 ALLIANCE CAPACITY SPLIT (w/c 27-Jan-2020)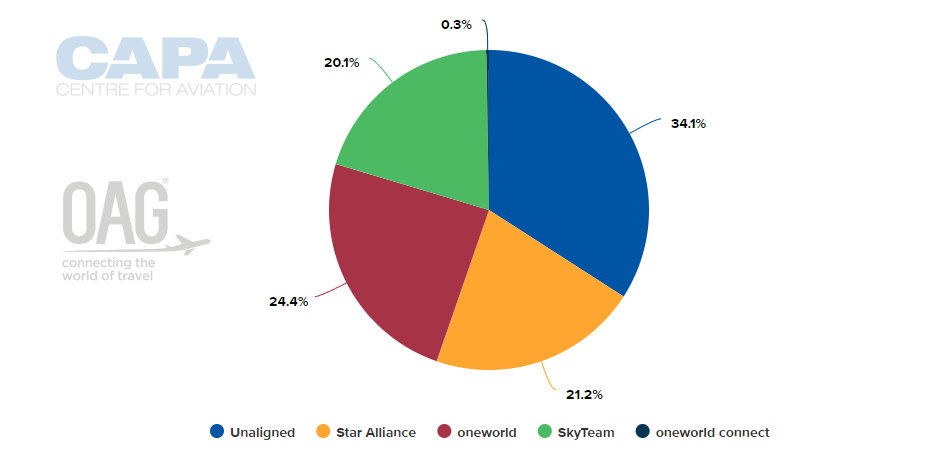 INTERNATIONAL MARKET CAPACITY BREAKDOWN BY REGION (w/c 27-Jan-2020)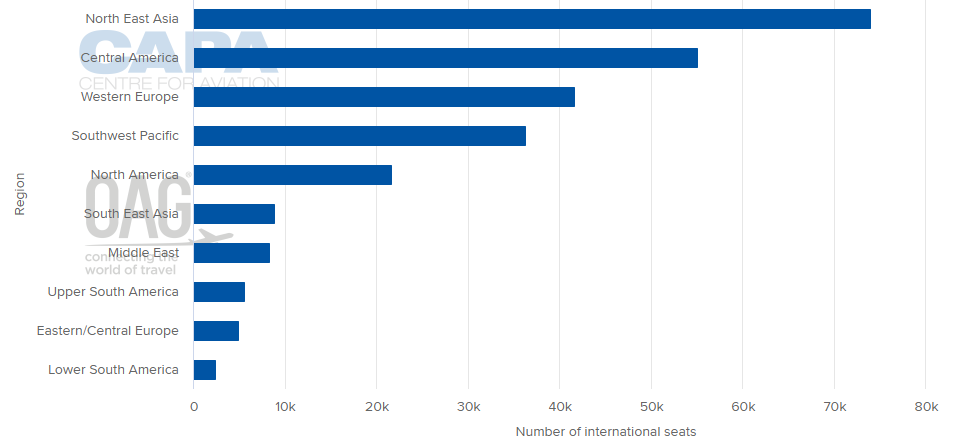 AIRCRAFT OPERATIONS BY MOVEMENTS (w/c 27-Jan-2020)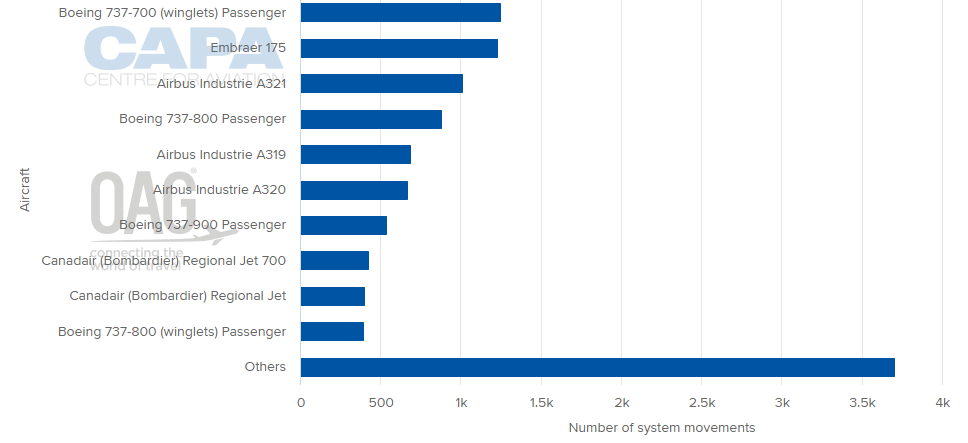 SYSTEM CARGO PAYLOAD (2013 - 2020*)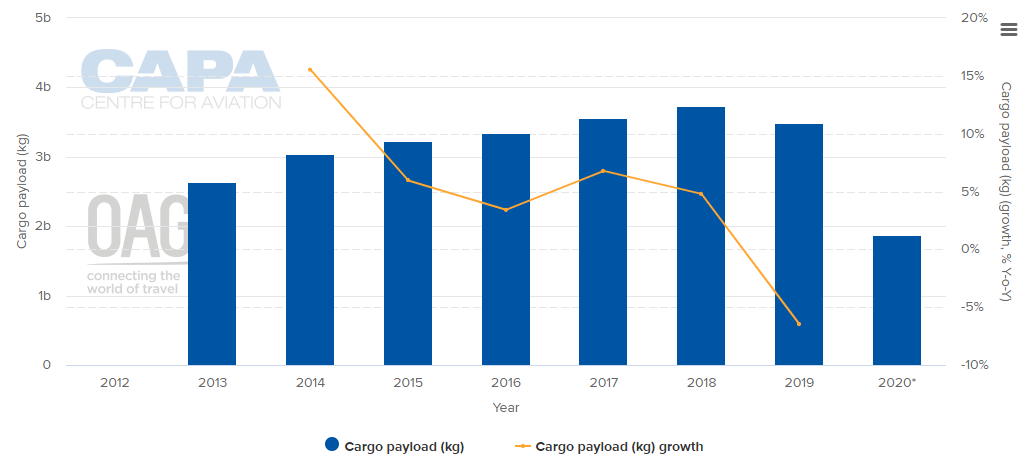 (NOTE: The values for this year are at least partly predictive up to 6 months and may be subject to change)