The southern African nation of Mozambique is probably best known for its long Indian Ocean coastline dotted with popular beaches and offshore marine parks. But last year, analysis of OAG schedule data by The Blue Swan Daily highlights it as seeing the biggest year-on-year gain in departure capacity among the world's top 125 country markets. Total departure seats grew more than a third (+34.1%) from 1.46 million in 2018 to 1.96 million in 2019, according to the research.
ABOUT
The Republic of Mozambique is located in south-eastern Africa. The main airport in the country is Maputo International Airport, which is also the hub of Mozambique's flag carrier, LAM Mozambique Airlines, which operates scheduled services in southern Africa and to Portugal.
AIRPORTS IN THE COUNTRY
SCHEDULE MOVEMENT SUMMARY (w/c 13-Jan-2020)

ANNUAL CAPACITY (2012 – 2020*)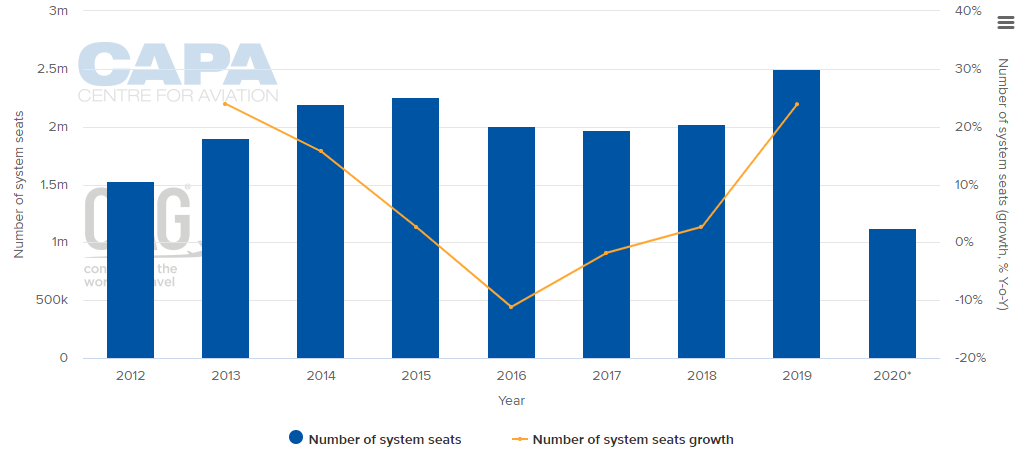 NOTE:*the values for this year are at least partly predictive up to six months and may be subject to change.
CAPACITY SPLIT BETWEEN DOMESTIC AND INTERNATIONAL OPERATIONS (w/c 13-Jan-2020)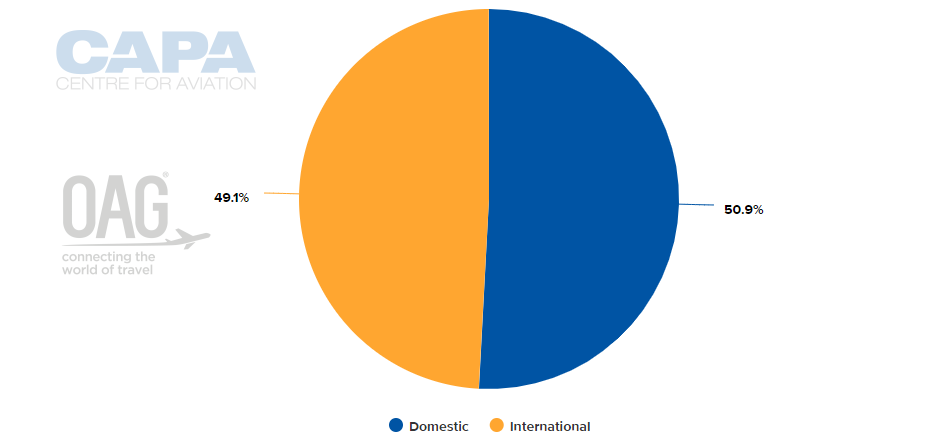 LARGEST AIRLINES BY CAPACITY (w/c 13-Jan-2020)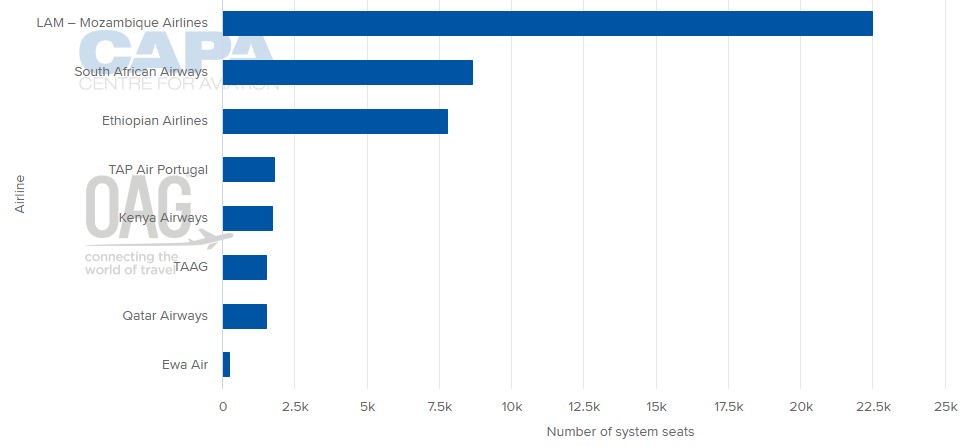 CAPACITY SPLIT BETWEEN LOCAL AND FOREIGN OPERATORS (w/c 13-Jan-2020)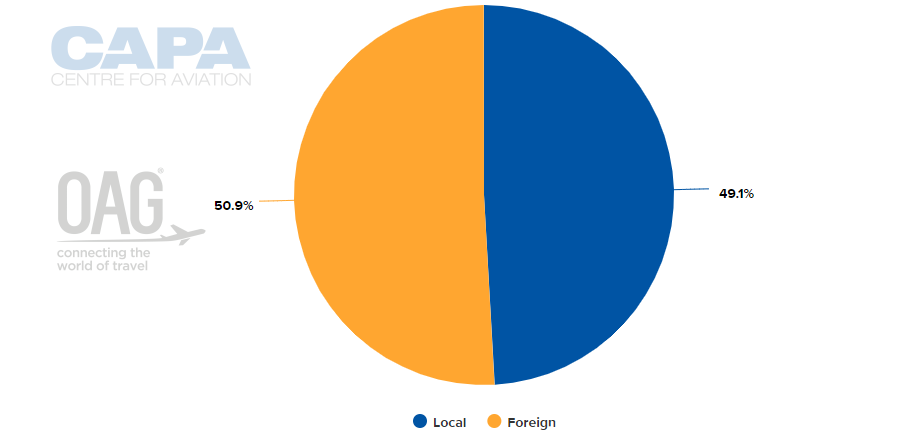 AIRLINE BUSINESS MODEL CAPACITY SPLIT (w/c 13-Jan-2020)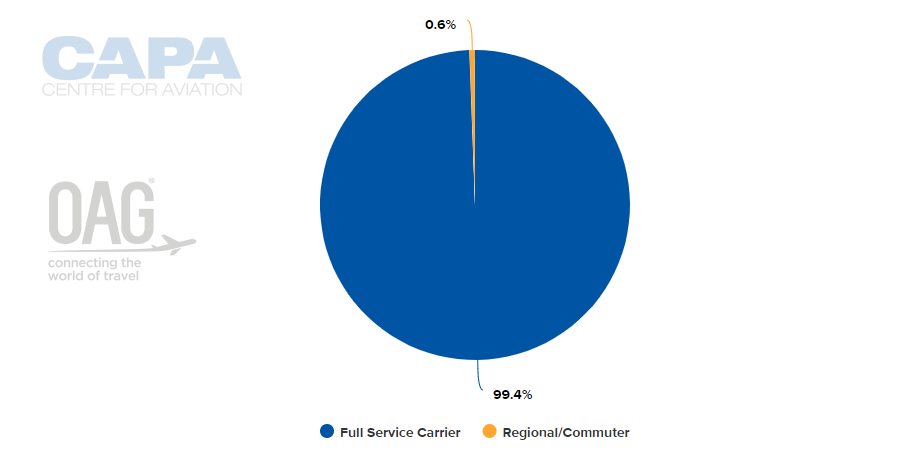 DEVELOPMENT OF LCC ACTIVITY IN COUNTRY (2009 - 2019)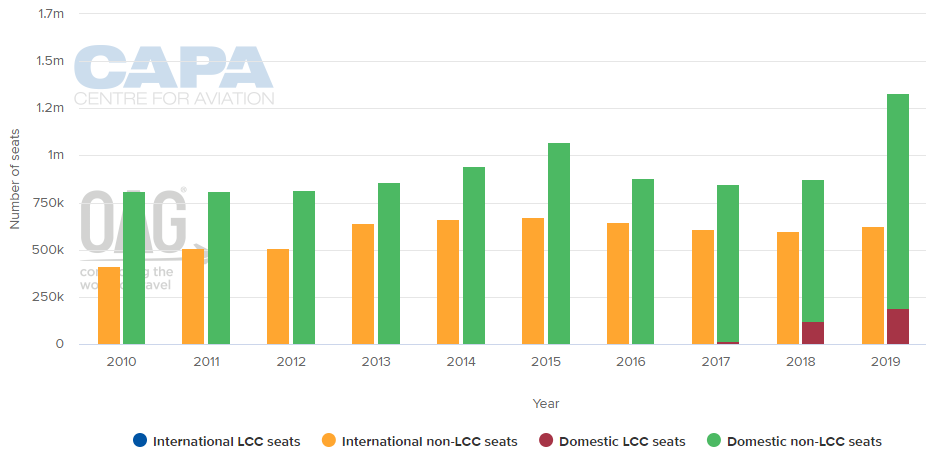 ALLIANCE CAPACITY SPLIT (w/c 13-Jan-2020)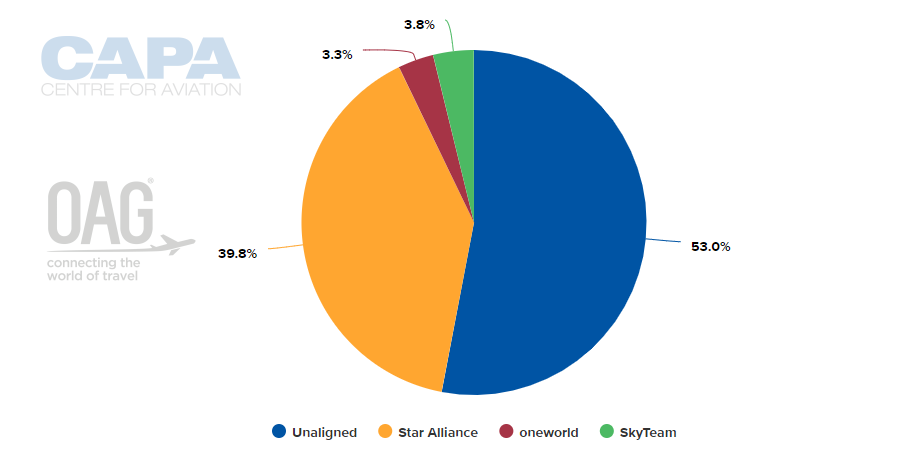 INTERNATIONAL CAPACITY BREAKDOWN BY COUNTRY (w/c 13-Jan-2020)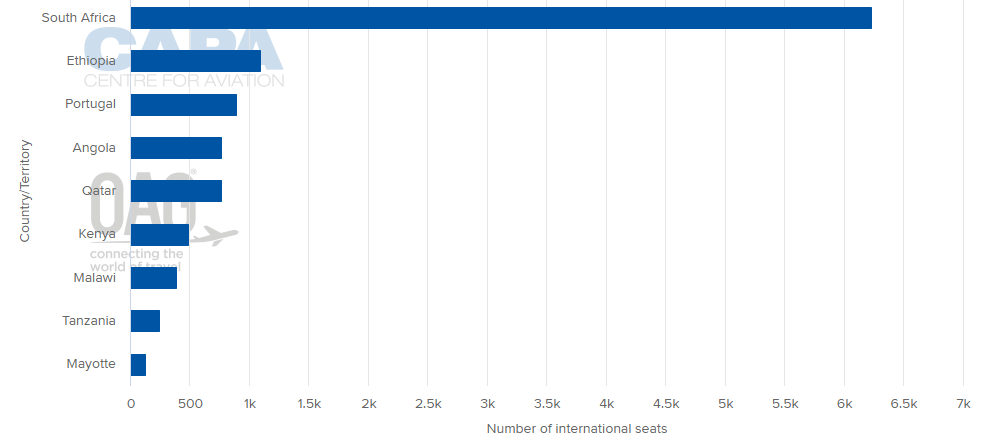 DEPARTING SYSTEM SEATS BY CLASS (w/c 13-Jan-2020)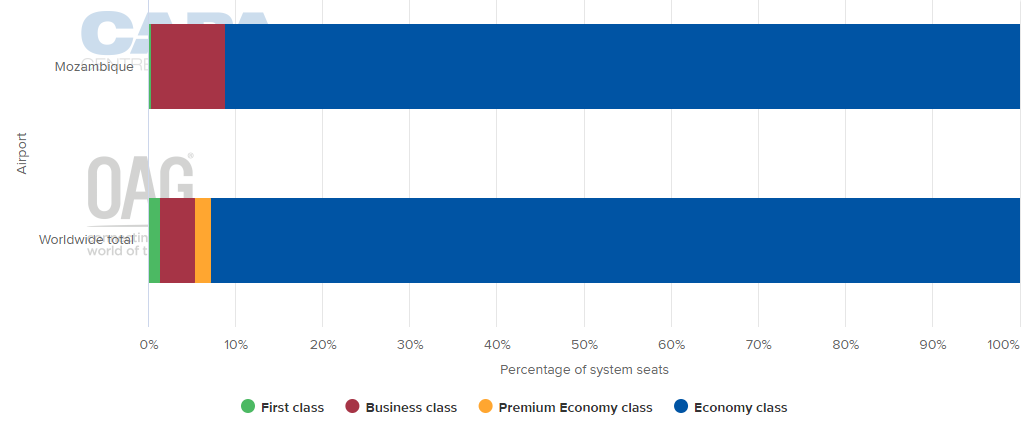 BUSIEST DOMESTIC MARKETS BY CAPACITY (w/c 13-Jan-2020)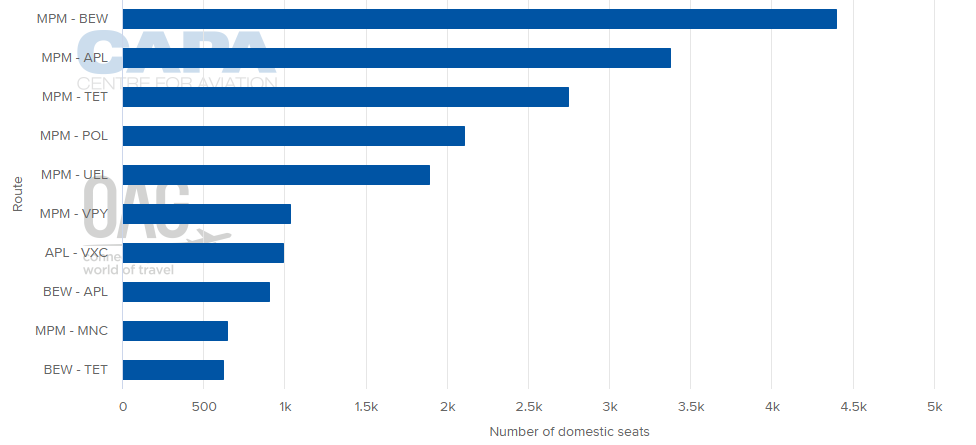 BUSIEST INTERNATIONAL MARKETS BY CAPACITY (w/c 13-Jan-2020)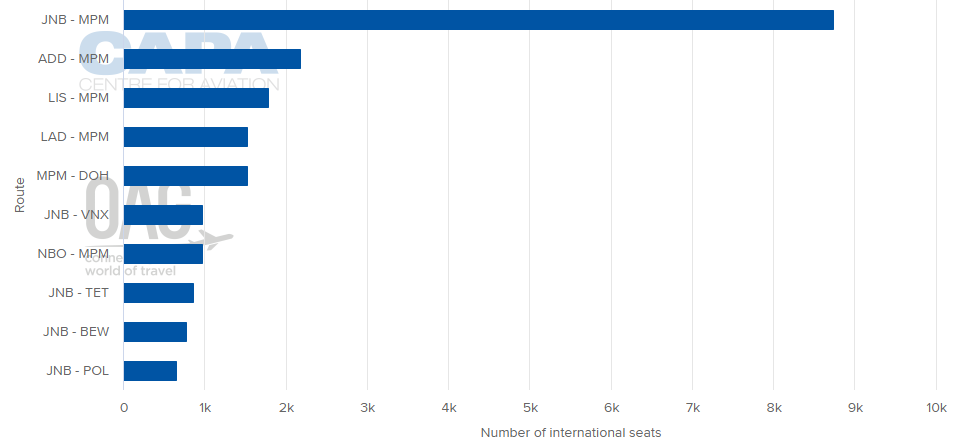 LOCAL AIRLINES' AIRCRAFT FLEET (as at 13-Jan-2020)