Oil and gas rich, the Arab emirate of Qatar has experienced an economic boom on the back of increasing prices for these resources and now enjoys high levels of wealth. But, like others in the region, it has diversified into new markets and now is home to one of the world's major air transport hubs, Hamad International airport.
While most travellers are still transiting through the country, over two million arrivals are now recorded annually in Qatar – the 2019 figure of 2.1 million represented a 17.4% growth on the previous year. The vast majority (1.9 million) arrive in Qatar by air with the largest flows from Asia Pacific and Europe, which together generate around three quarters of annual arrivals.
Back in the middle of the last decade, Qatar had been closing in on the three million arrivals figure, but the the suspension of all air connectivity between Qatar and Bahrain, Egypt, Saudi Arabia and the United Arab Emirates (UAE) blunted its development.
At last year's inaugural CAPA Qatar Aeropolitical & Regulatory Summit, Qatar Airways Group CEO HE Akbar Al Baker described the Qatar air space blockade by neighbouring countries as a "ruthless campaign of isolation" from what were former partners. He explains that the number air corridors in and out of Doha was reduced from 18 to just 2 due to what he described as "illegal actions".
AIRPORTS IN THE COUNTRY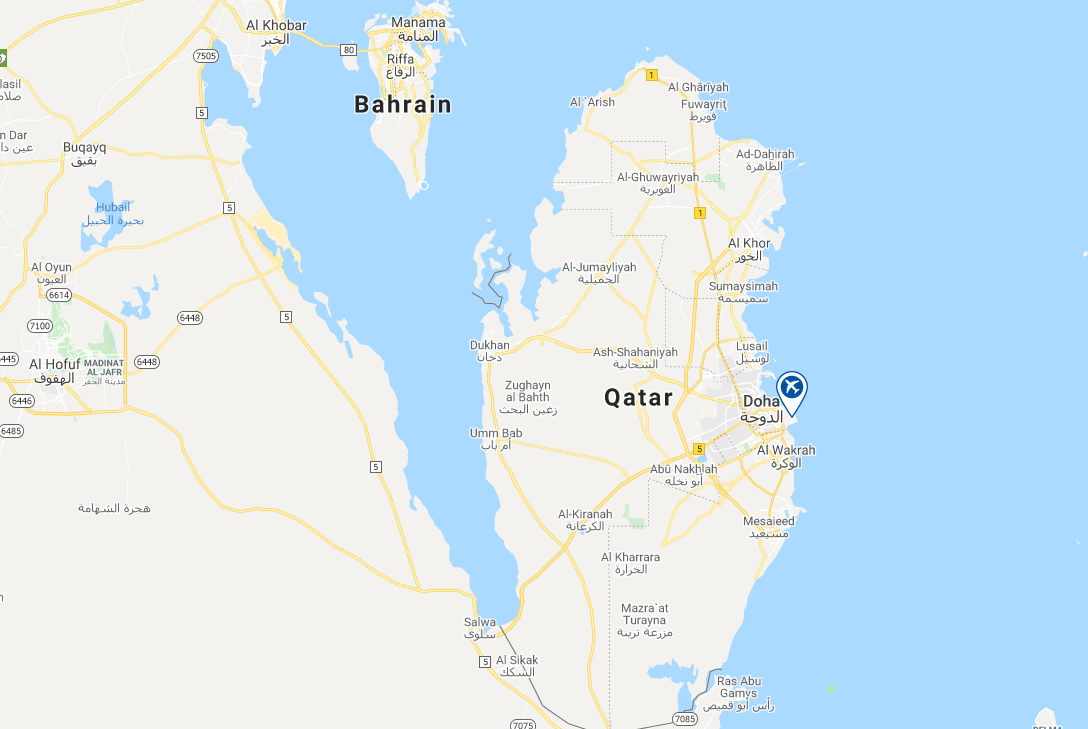 ANNUAL VISITOR ARRIVALS (2014 – 2019)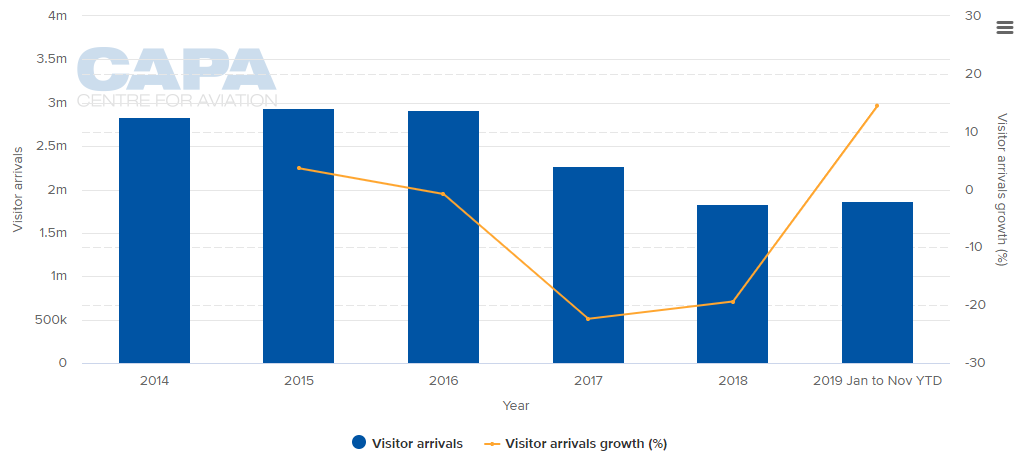 MONTHLY VISITOR ARRIVALS AND SEASONALITY IN DEMAND (2014 – 2019)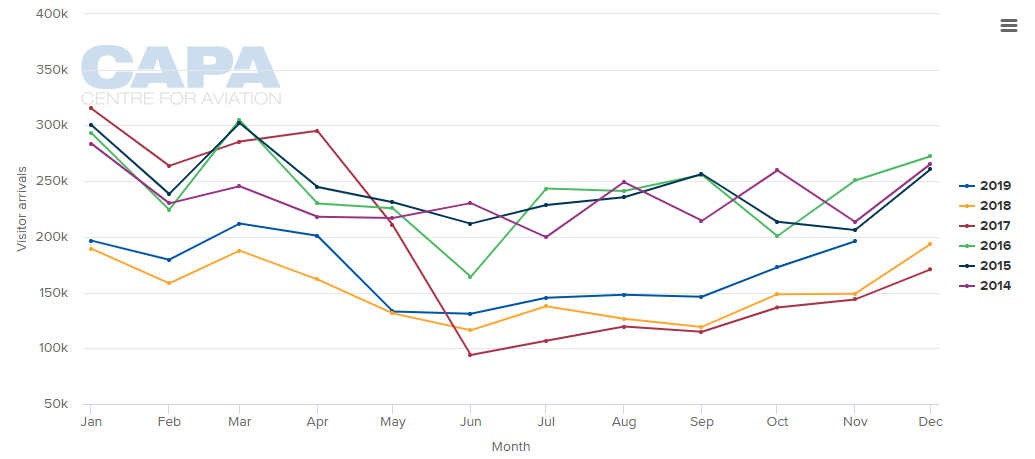 SCHEDULE MOVEMENT SUMMARY (w/c 03-Feb-2020)

ANNUAL CAPACITY (2012 – 2020*)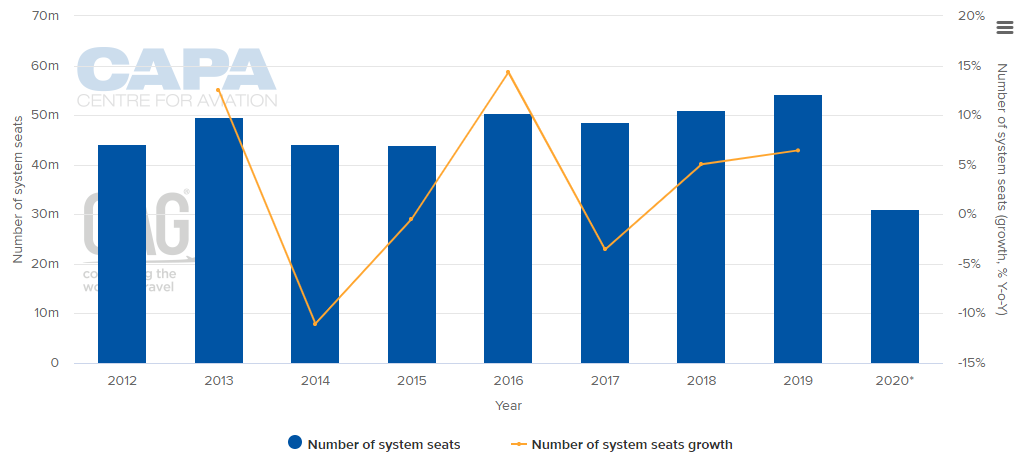 NOTE:*the values for this year are at least partly predictive up to six months and may be subject to change.
CAPACITY SPLIT BETWEEN DOMESTIC AND INTERNATIONAL OPERATIONS (w/c 03-Feb-2020)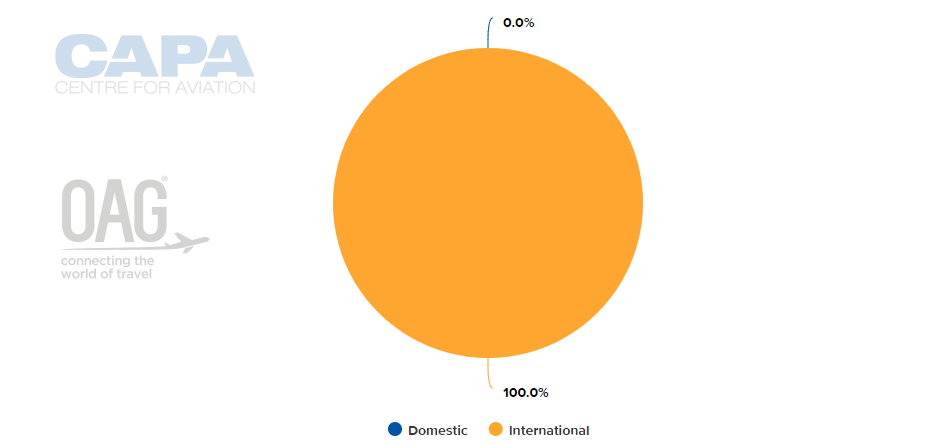 LARGEST AIRLINES BY CAPACITY (w/c 03-Feb-2020)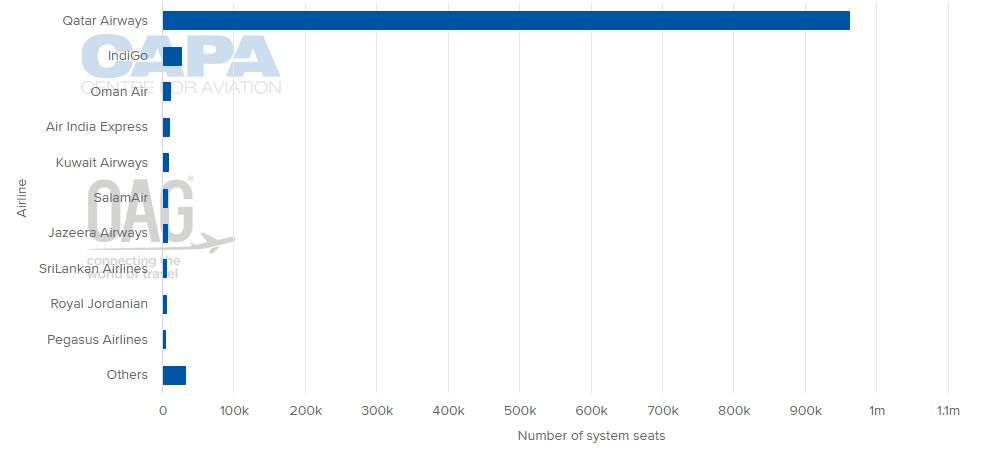 CAPACITY SPLIT BETWEEN LOCAL AND FOREIGN OPERATORS (w/c 03-Feb-2020)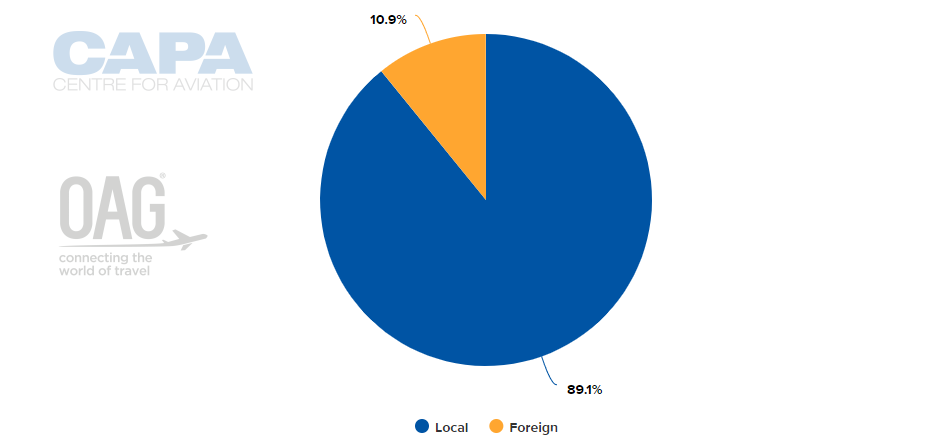 AIRLINE BUSINESS MODEL CAPACITY SPLIT (w/c 03-Feb-2020)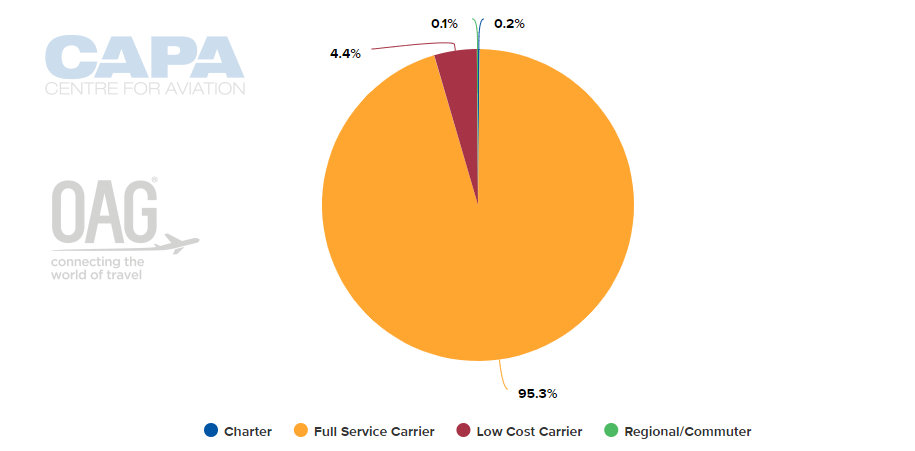 DEVELOPMENT OF LCC ACTIVITY IN COUNTRY (2009 - 2019)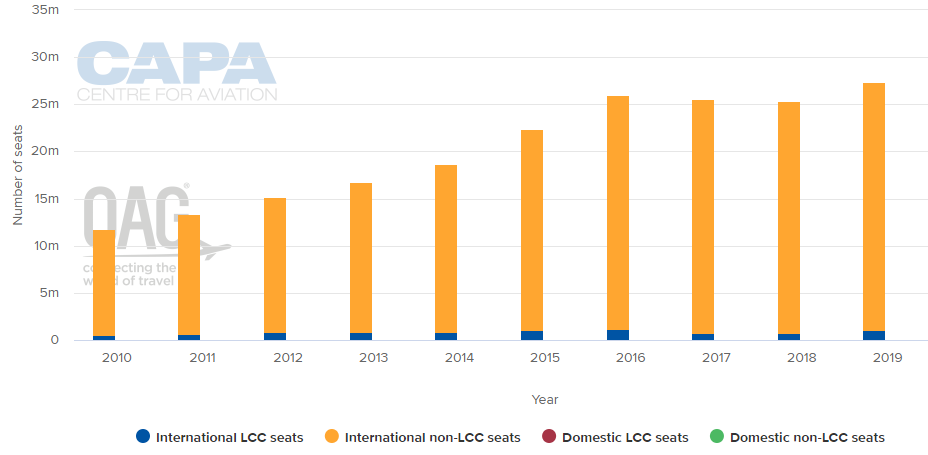 ALLIANCE CAPACITY SPLIT (w/c 03-Feb-2020)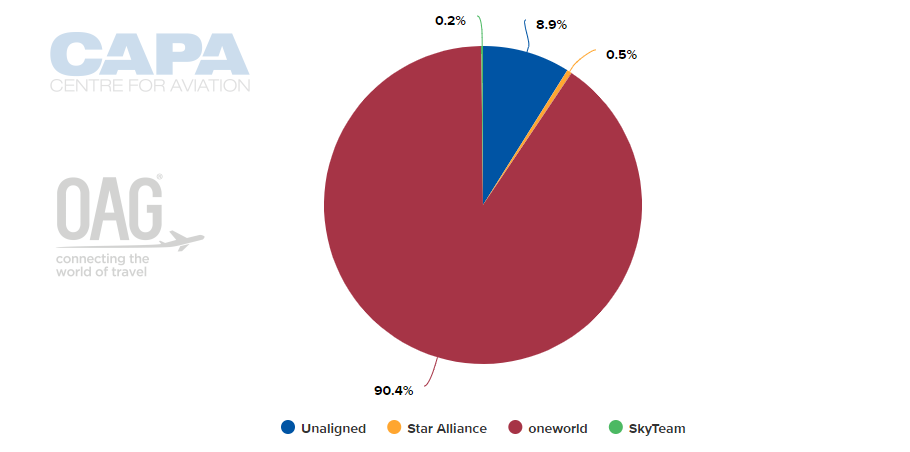 INTERNATIONAL CAPACITY BREAKDOWN BY COUNTRY (w/c 03-Feb-2020)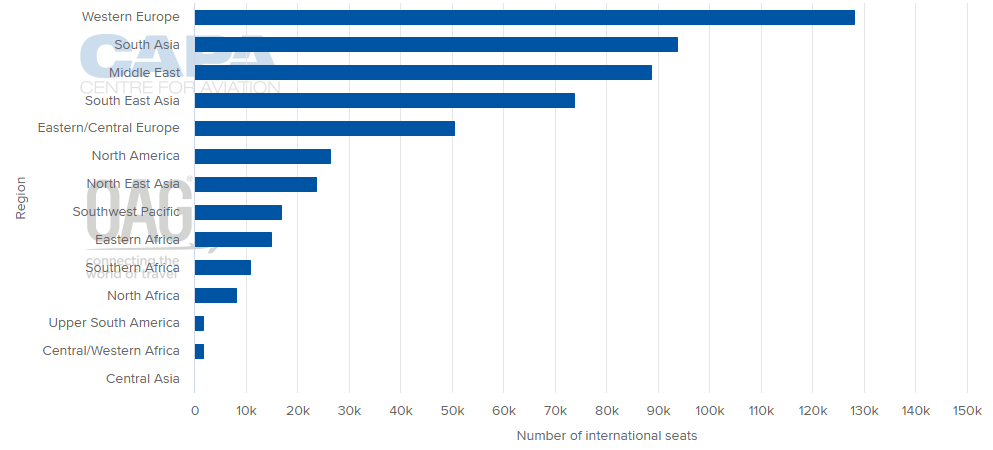 DEPARTING SYSTEM SEATS BY CLASS (w/c 03-Feb-2020)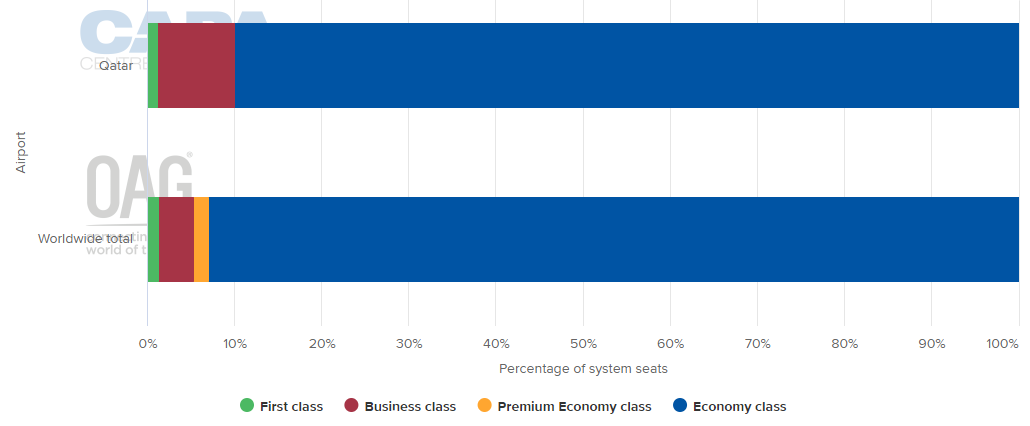 BUSIEST INTERNATIONAL MARKETS BY CAPACITY (w/c 03-Feb-2020)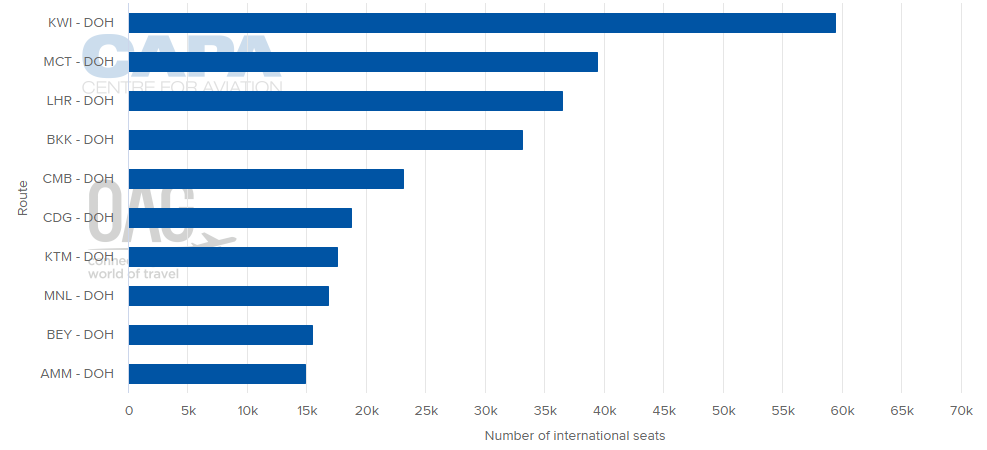 LOCAL AIRLINES' AIRCRAFT FLEET (as at 03-Feb-2020)