In 2019 Ryanair Group regained from Lufthansa Group the title of Europe's biggest airline group by passenger numbers, with a +9.5% increase to 152 million passengers, buoyed by growth in some of its newer business units. While Ryanair continues to dominate its operations, its Laudamotion subsidiary (wholly owned since Dec-2018) has driven much of its recent growth.
Additionally, the group includes Buzz (formerly Ryanair Sun, established as standalone Polish business unit which launched operations on 26-Apr-2018) and Ryanair UK (which secured its AOC from the UK CAA in Jan-2019). There is also Malta Air, which now operates more than 60 of Ryanair's 737-800s, mainly supporting flights from the Mediterranean island archipelago, but also from bases in France, Germany and Italy.
Here, we focus purely on the original Ryanair operation, which accounts for over 95% of the network capacity of the wider Ryanair Holdings group.
ABOUT
Ryanair is Europe's largest airline, the largest low-cost carrier, and one of the world's largest airlines as measured by international passengers carried. Ryanair's largest hub is at London Stansted Airport, with its second largest base at Dublin Airport. The carrier operates a comprehensive network of services across Europe, the Mediterranean and North Africa with a fleet of over 300 B737-800 aircraft.
GLOBAL RANKING (as at 27-Jan-2020)

DESTINATIONS (as at 27-Jan-2020)

CAPACITY SNAPSHOT (versus same week last year)

ANNUAL CAPACITY (2012-2020*)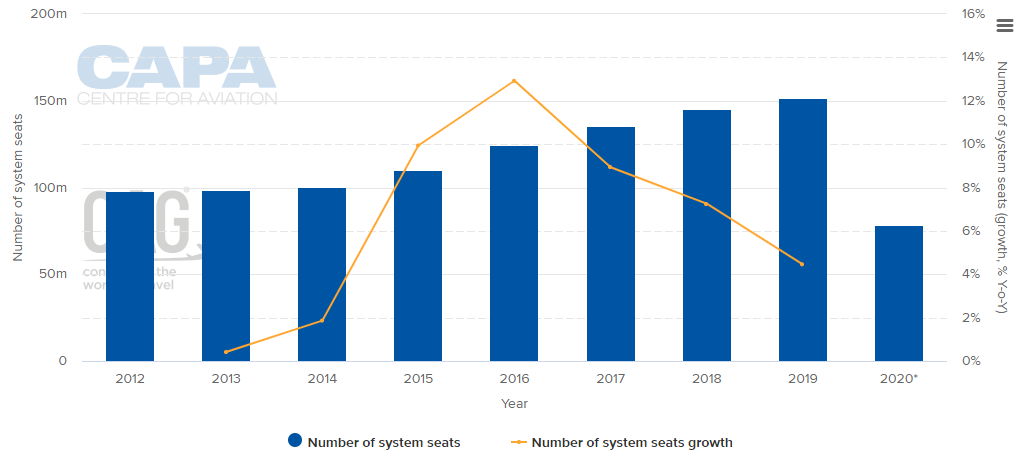 (NOTE:The values for this year are at least partly predictive up to 6 months and may be subject to change)
MONTHLY CAPACITY AND SEASONALITY IN CAPACITY (2017 – 2020*)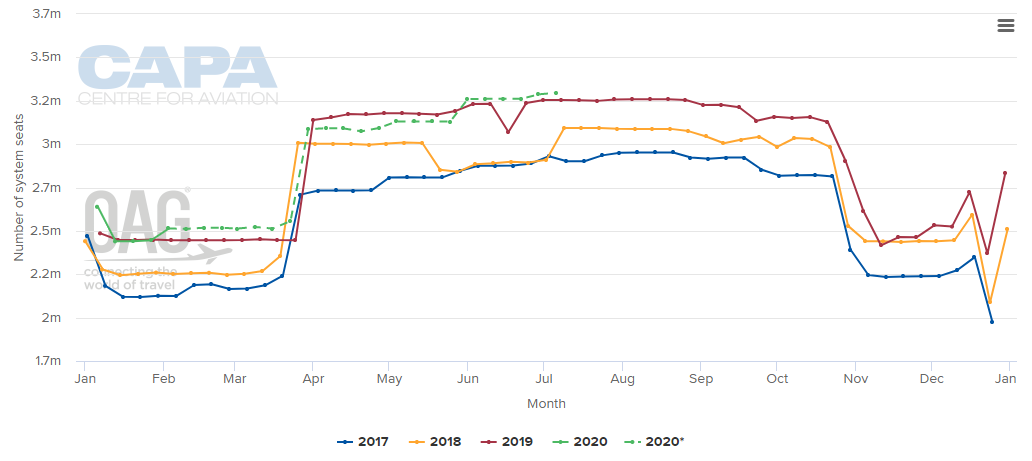 CAPACITY SPLIT BETWEEN DOMESTIC AND INTERNATIONAL OPERATIONS (w/c 27-Jan-2020)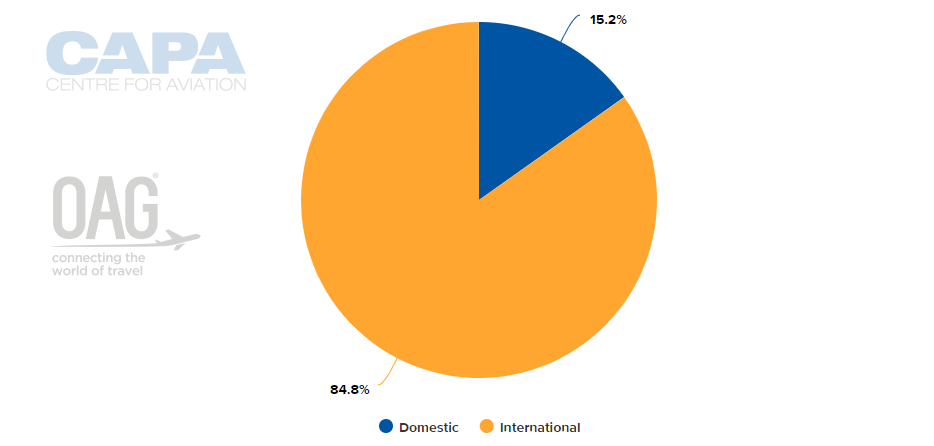 LARGEST NETWORK POINT (w/c 27-Jan-2020)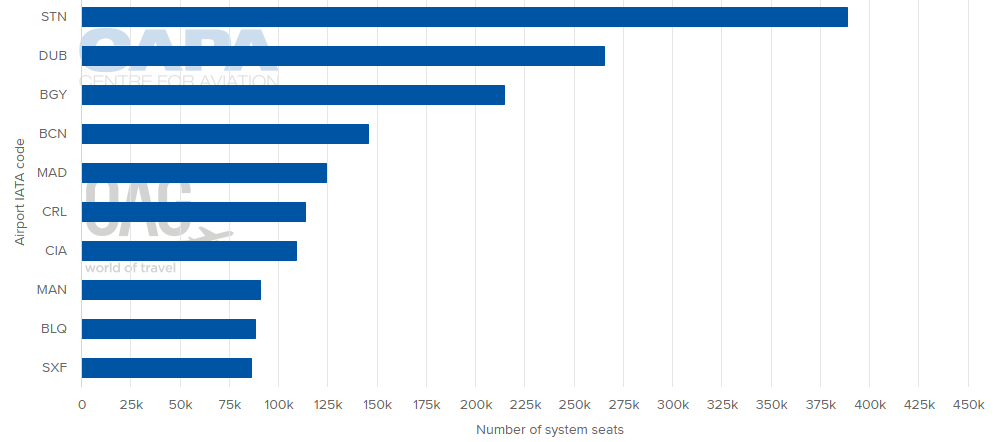 BUSIEST DOMESTIC ROUTES BY CAPACITY (w/c 27-Jan-2020)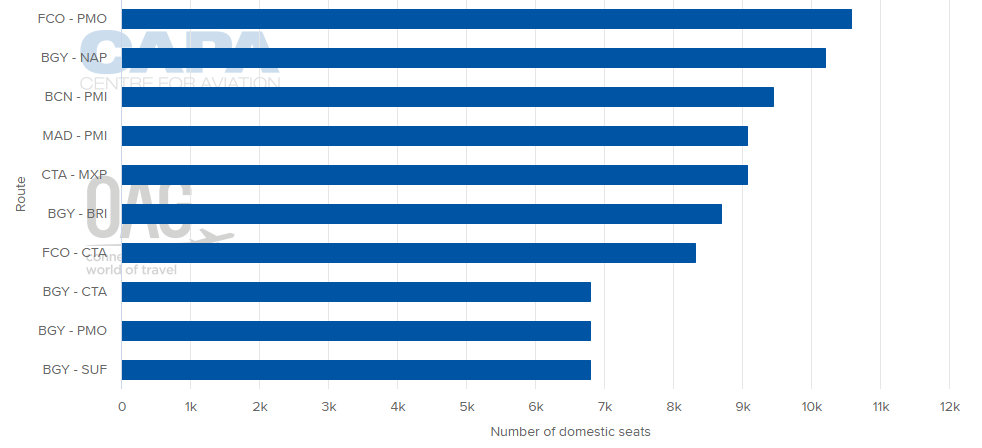 LARGEST INTERNATIONAL MARKETS BY COUNTRY (w/c 27-Jan-2020)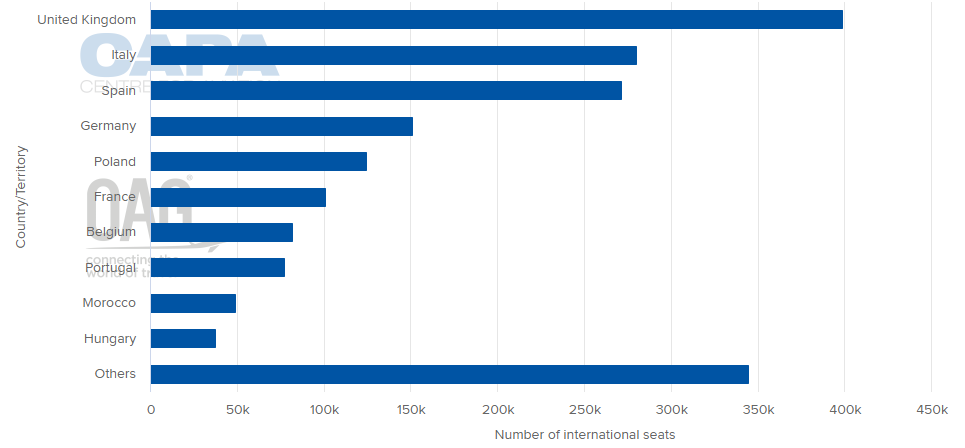 BUSIEST INTERNATIONAL ROUTES BY CAPACITY (w/c 27-Jan-2020)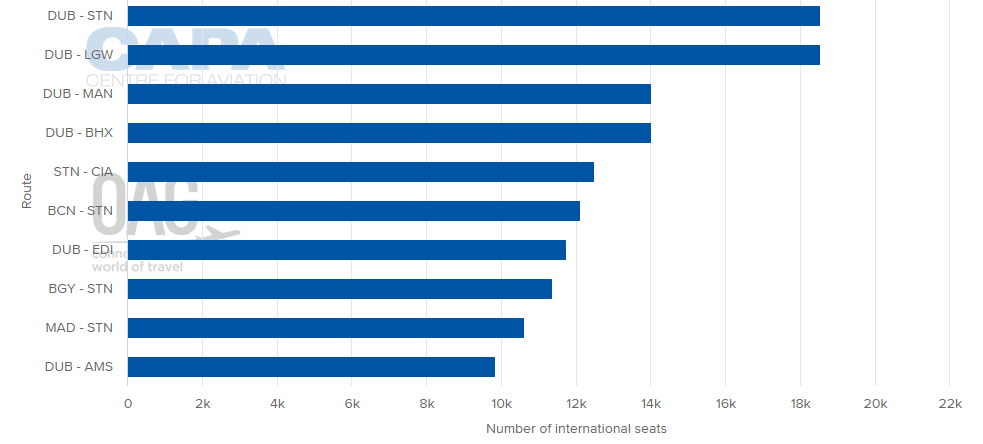 AVERAGE FLIGHT LENGTH (w/c 27-Jan-2020)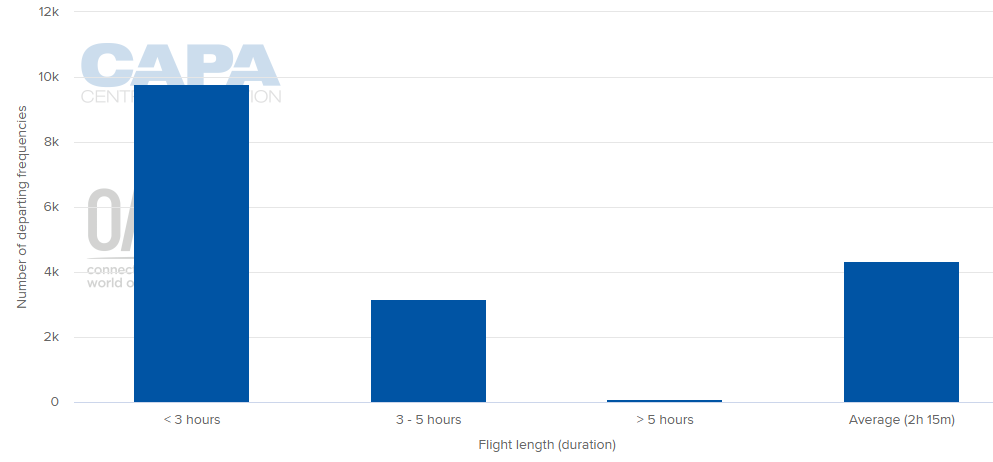 FLEET SUMMARY (as at 27-Jan-2020)

AVERAGE FLEET AGE (as at 27-Jan-2020)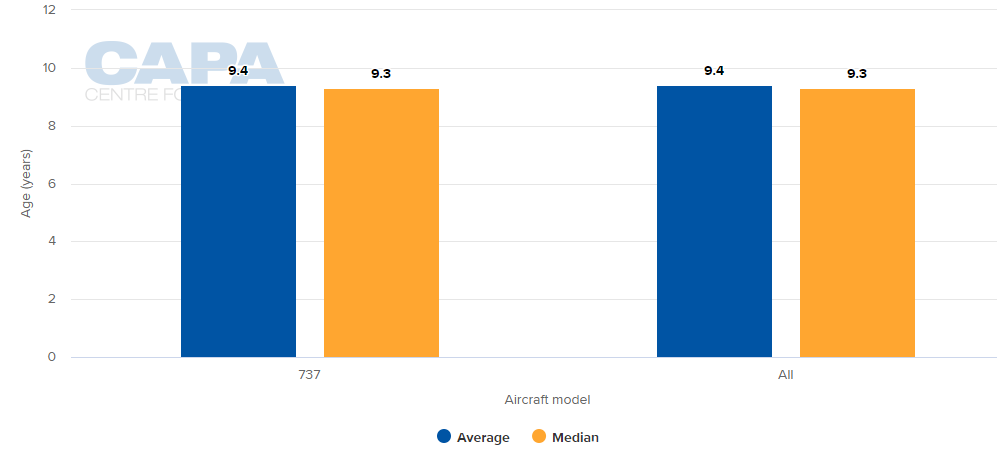 AIRCRAFT OWNERSHIP SPLIT (as at 27-Jan-2020)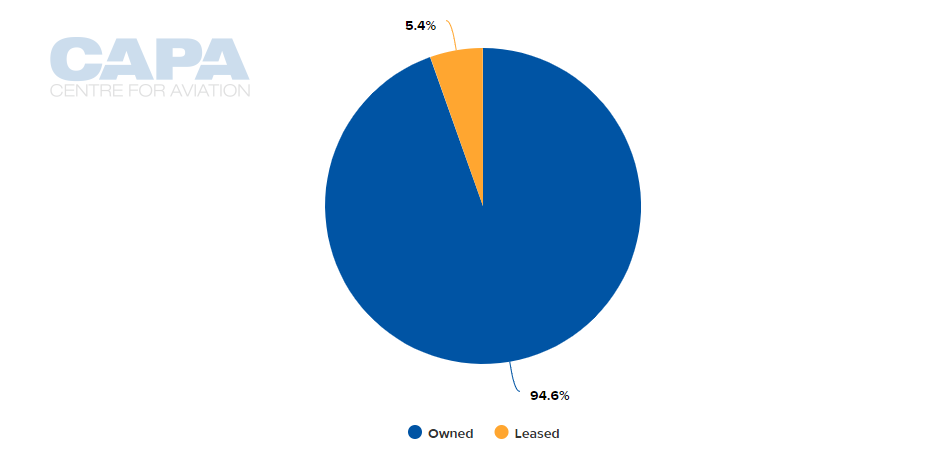 MORE INSIGHT...
Ryanair heads Europe's top 20 airline groups by pax 2019
737MAX delays hurt Spanish airports as Ryanair cuts back
Ryanair to Georgia after Russia bans flights; confronts Wizz Air