It is no surprise that analysis by The Blue Swan Daily of OAG flight schedules shows that the United States of America (USA) is the largest market for business class seat availability, accounting for more than a quarter of the total capacity during the period. The 26.8% share recorded in 1Q 2020 is actually up 1.3 percentage points on the same period last year. China, Germany, Japan, United Kingdom, France, United Arab Emirates, Russia, Australia and Netherlands make up the top ten markets for business class capacity.
Our analysis shows that China, Italy, Vietnam, Morocco, Austria, Portugal, Republic of Ireland, Tunisia, Jamaica, Puerto Rico and Serbia are markets that have seen double-digit rises in business class seats, but it is Tanzania - among the world's top 100 country markets by 1Q 2020 business class seats - that has seen the largest rise in capacity, with this year's levels almost two thirds higher than those recorded in 1Q 2019.
This growth has been mainly influenced by the fleet development at national carrier Air Tanzania and an expanded network flown by its Airbus A220-300s and Boeing 787-8s which have 12 and 22 business class seats respectively. However, Qatar Airways has almost doubled its business class offering, RwandAir and TUIfly have added premium capacity into the East African country, while many other airlines are showing incremental growth in the premium cabin.
AIRPORTS IN THE COUNTRY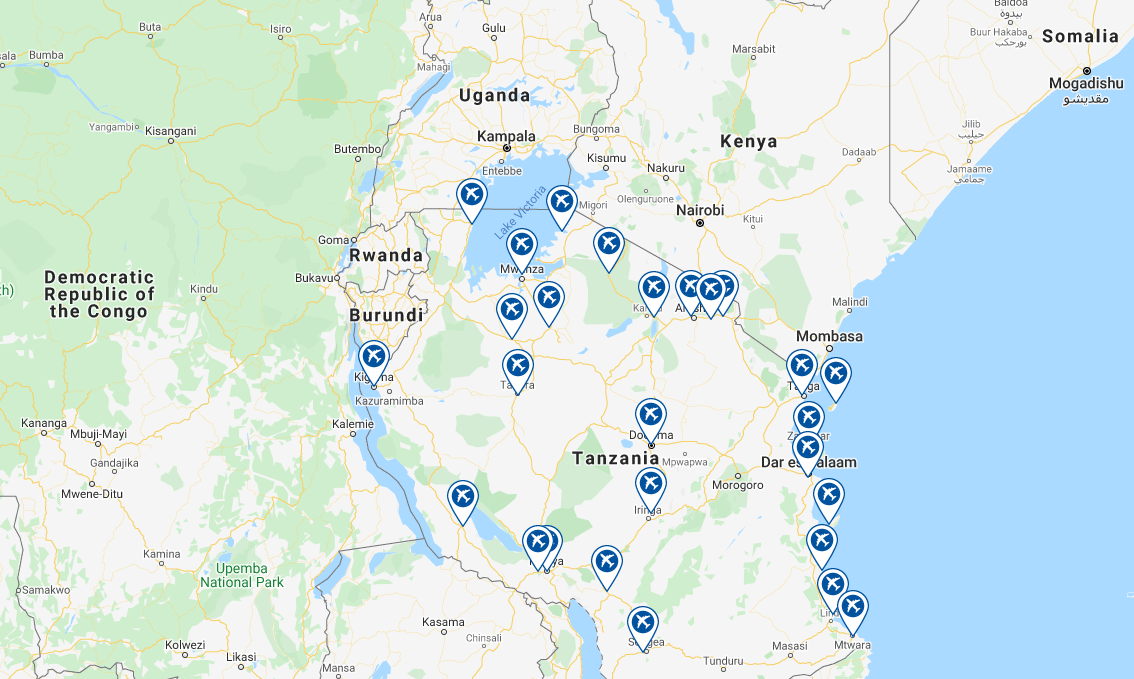 SCHEDULE MOVEMENT SUMMARY (w/c 02-Mar-2020)

ANNUAL CAPACITY (2012 – 2020*)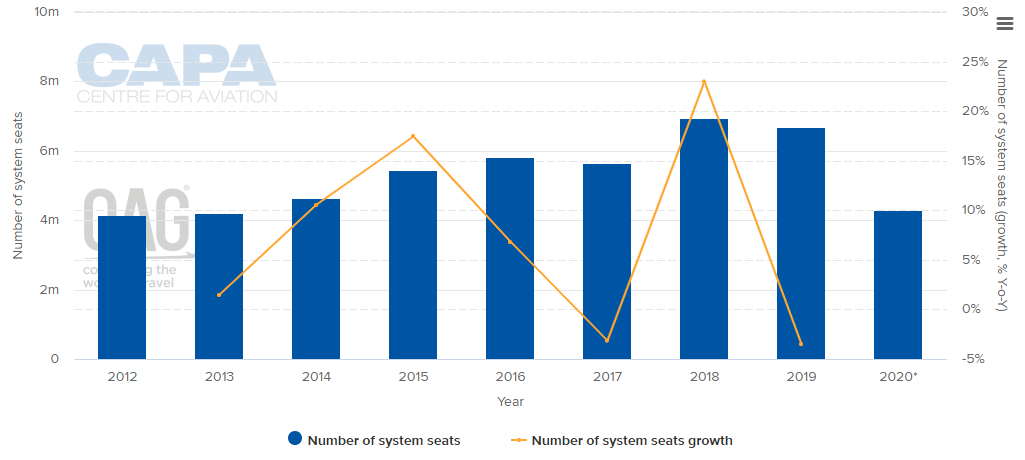 NOTE:*the values for this year are at least partly predictive up to six months and may be subject to change.
CAPACITY SPLIT BETWEEN DOMESTIC AND INTERNATIONAL OPERATIONS (w/c 02-Mar-2020)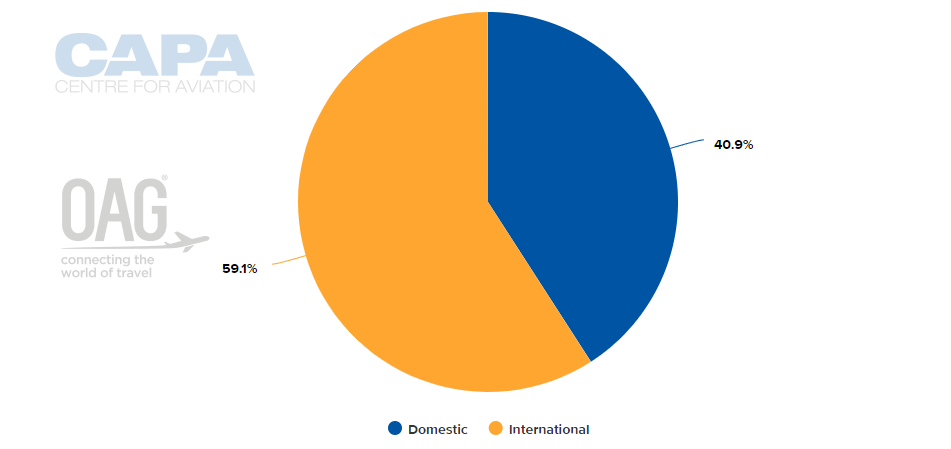 LARGEST AIRLINES BY CAPACITY (w/c 02-Mar-2020)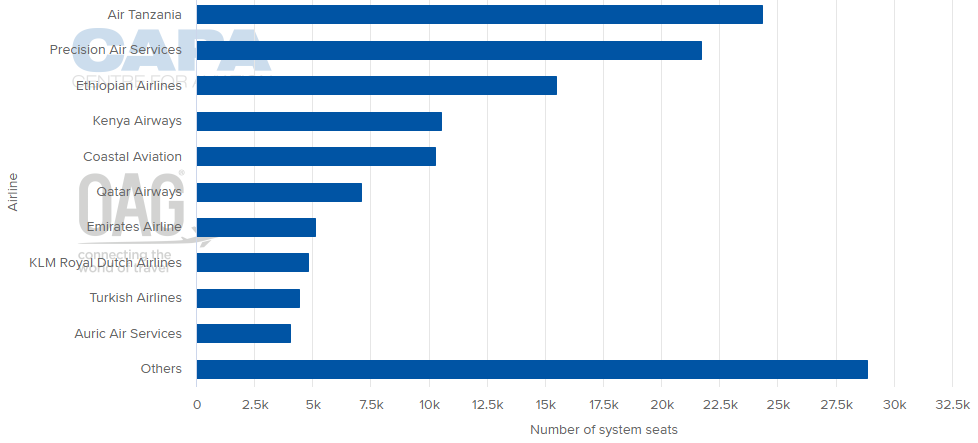 CAPACITY SPLIT BETWEEN LOCAL AND FOREIGN OPERATORS (w/c 02-Mar-2020)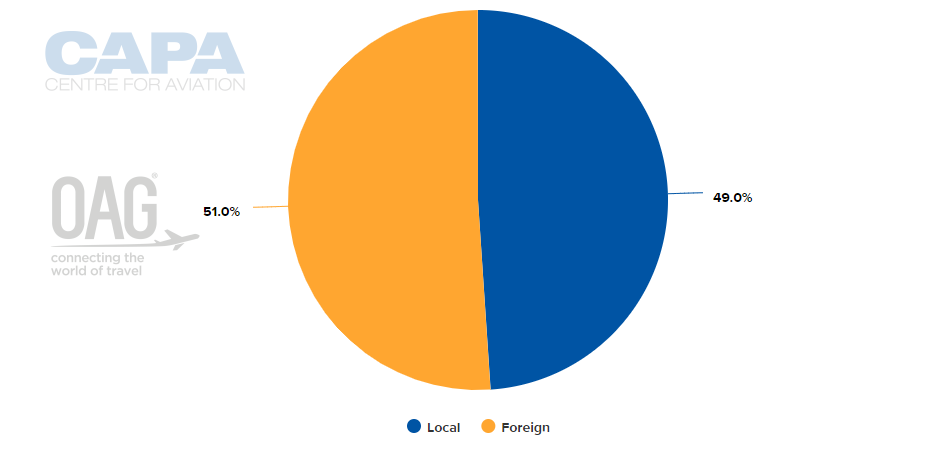 AIRLINE BUSINESS MODEL CAPACITY SPLIT (w/c 02-Mar-2020)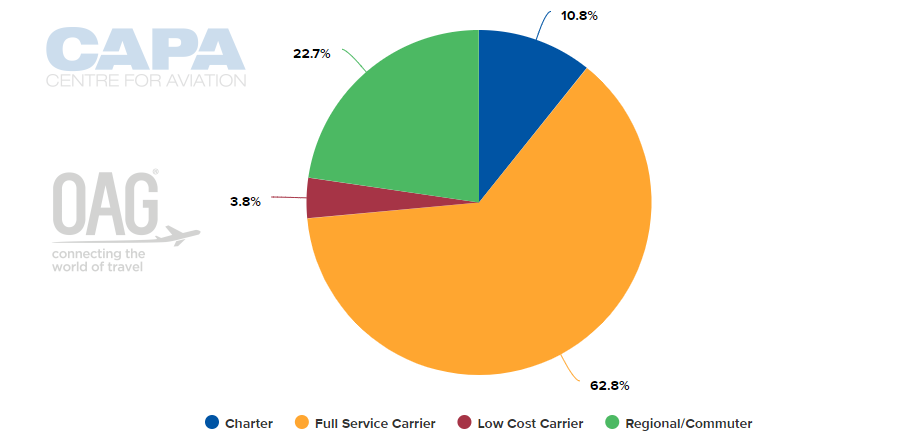 DEVELOPMENT OF LCC ACTIVITY IN COUNTRY (2009 - 2019)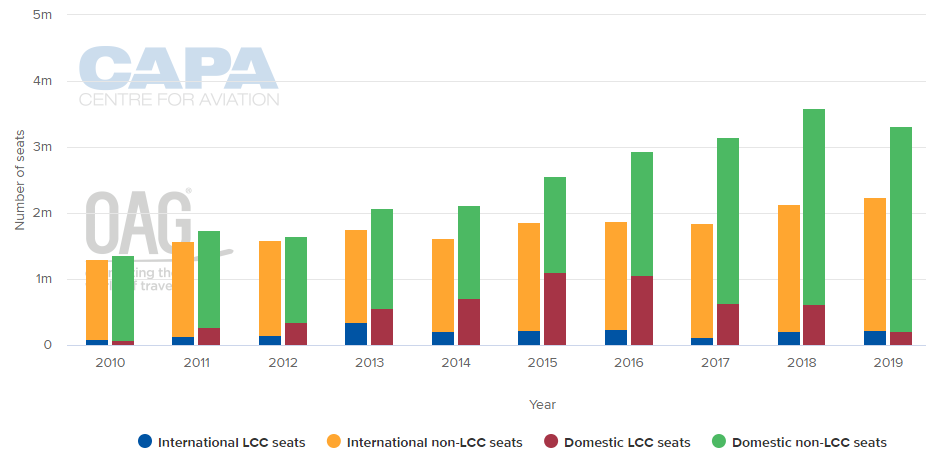 ALLIANCE CAPACITY SPLIT (w/c 02-Mar-2020)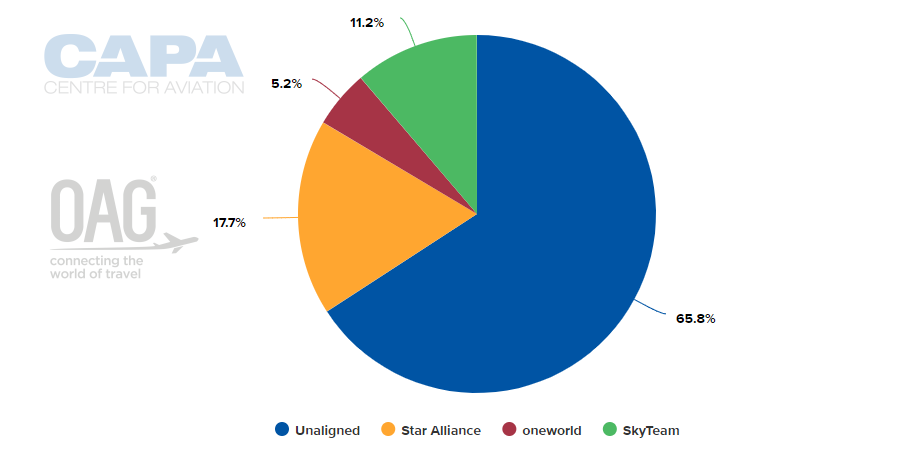 INTERNATIONAL CAPACITY BREAKDOWN BY COUNTRY (w/c 02-Mar-2020)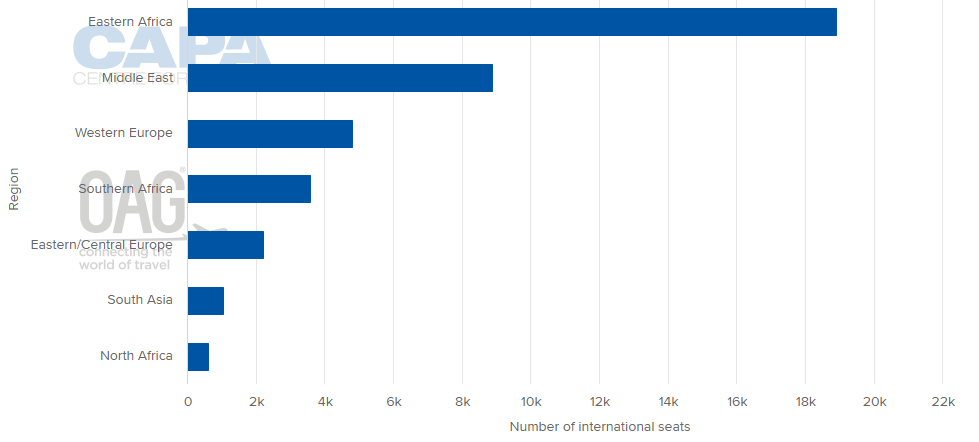 DEPARTING SYSTEM SEATS BY CLASS (w/c 02-Mar-2020)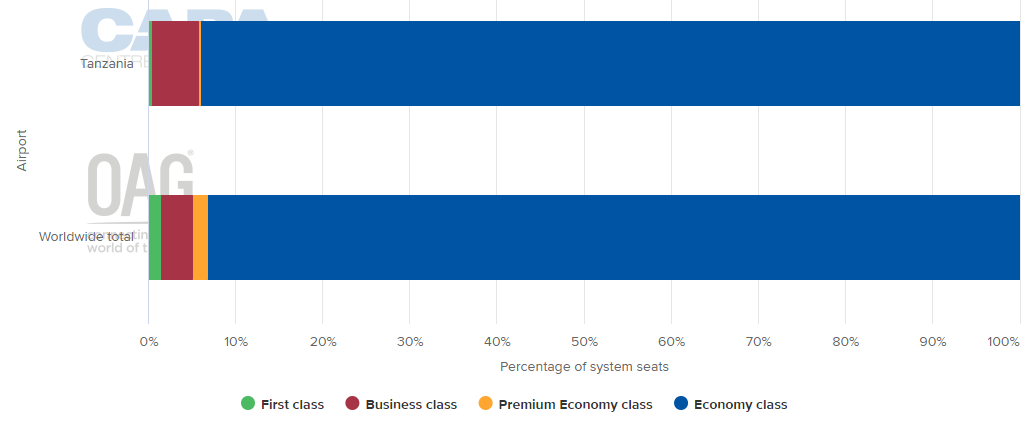 BUSIEST DOMESTIC MARKETS BY CAPACITY (w/c 02-Mar-2020)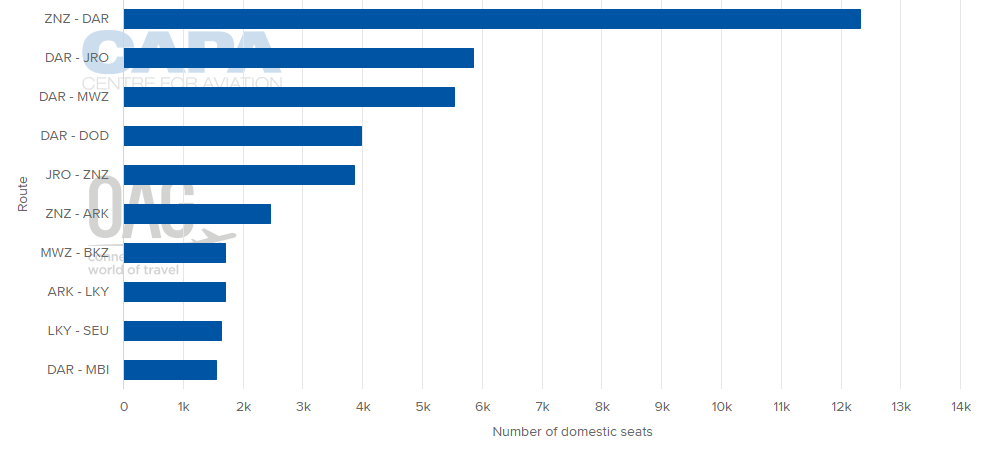 BUSIEST INTERNATIONAL MARKETS BY CAPACITY (w/c 02-Mar-2020)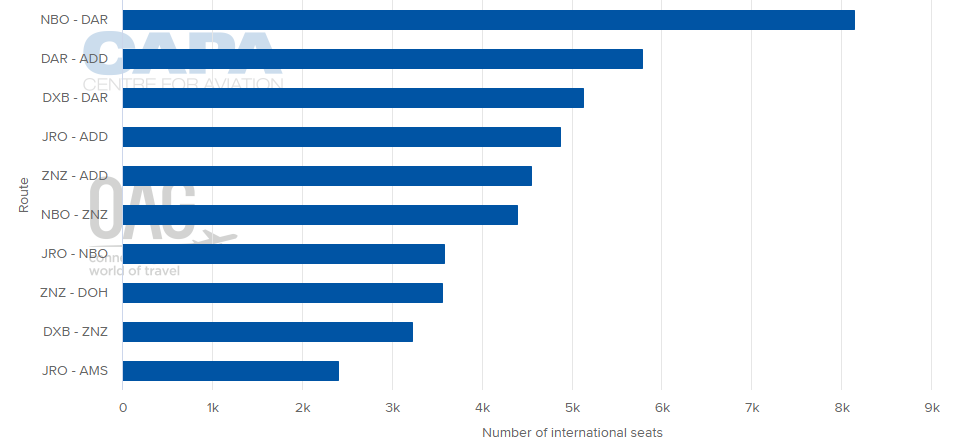 LOCAL AIRLINES' AIRCRAFT FLEET (as at 02-Mar-2020)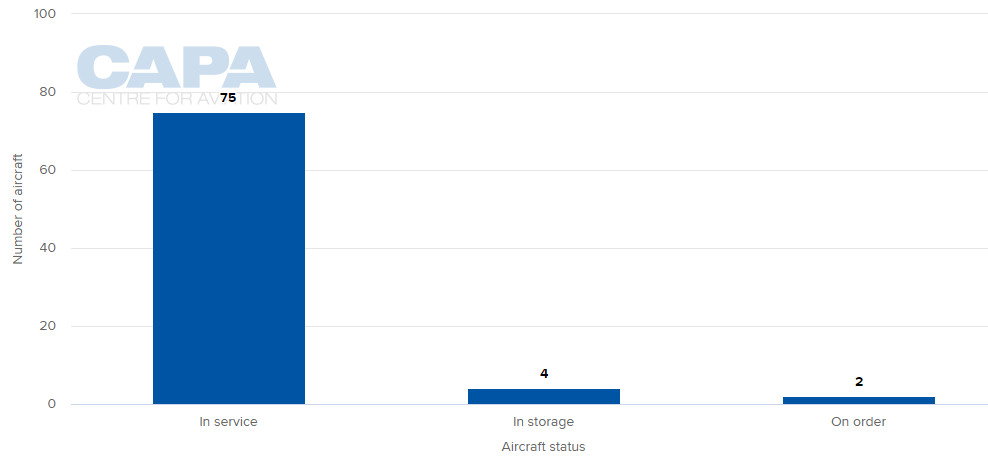 MORE INSIGHTS:
American Airlines and United: high hopes for Africa in 2020
Middle East and Africa LCCs: huge growth opportunities, but challenges