The World Health Organization (WHO) has said the evidence was highly suggestive that the outbreak which has now spread to around 500 people, leaving at least 25 dead, is associated with "exposures in one seafood market in Wuhan" which was subsequently closed on 01-Jan-2020. It has since emerged that the virus can be spread between humans, raising concerns that it could quickly develop into a pandemic and Wuhan is now on lockdown with Tianhe International airport closing on the morning of 23-Jan-2020.
There are warnings that more than 10,000 people may have already been infected and that could grow exponentially given Wuhan's population of around 11 million. The WHO has met this week and agreed they need to know more about the outbreak before declaring an international emergency.
ABOUT
Wuhan Airport is a major international airport and the principal gateway serving the city of Wuhan, Hubei Province China. As the busiest airport in Central China, Wuhan host's domestic, regional and international passenger and cargo services for over 25 airlines, including China Southern Airlines, China Eastern Airlines and Xiamen Airlines.
GLOBAL RANKING (as at 20-Jan-2020)

NETWORK MAP (as at 20-Jan-2020)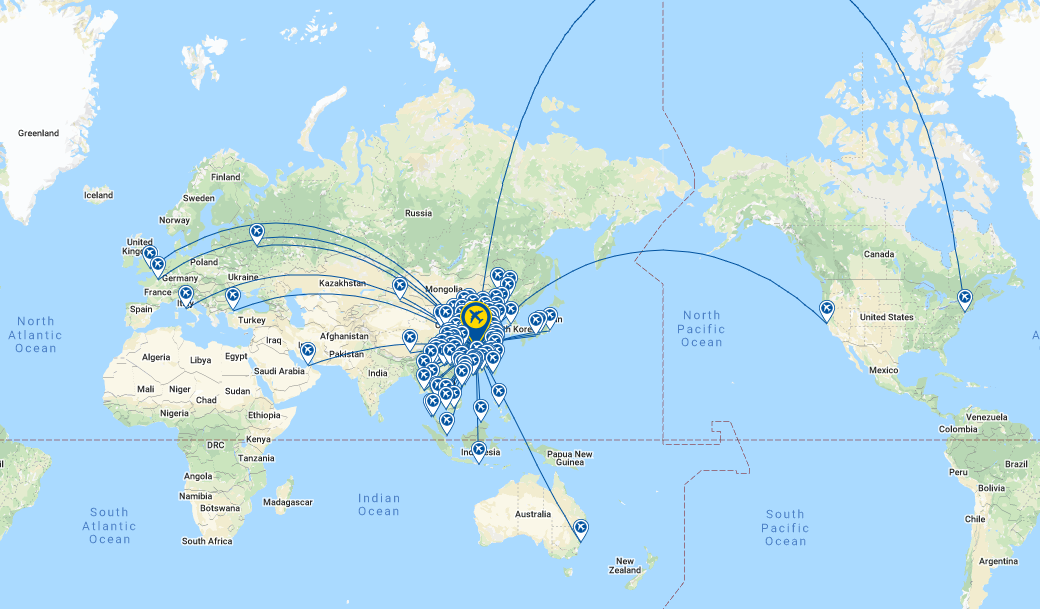 DESTINATIONS (as at 20-Jan-2020)

ANNUAL PASSENGER TRAFFIC (2010 - 2018)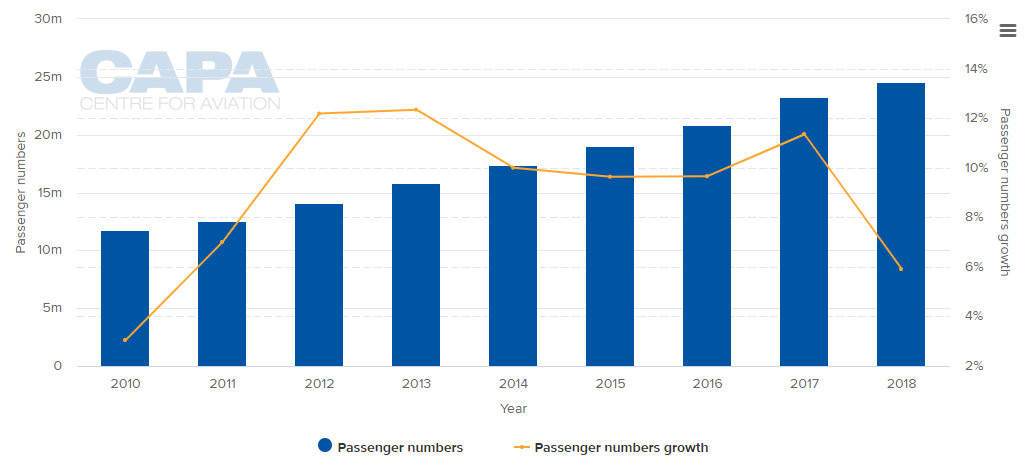 MONTHLY PASSENGER TRAFFIC AND SEASONALITY IN DEMAND (2013 – 2018)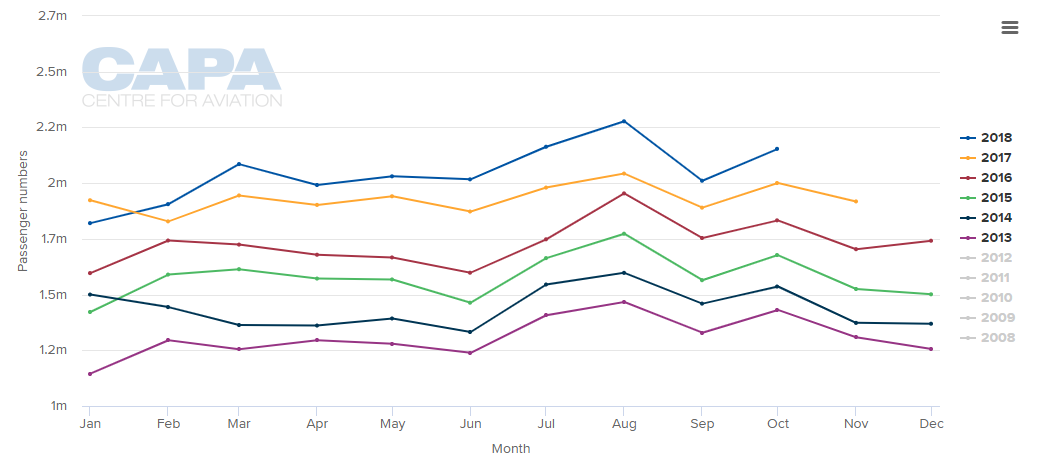 ANNUAL CAPACITY (2012-2020*)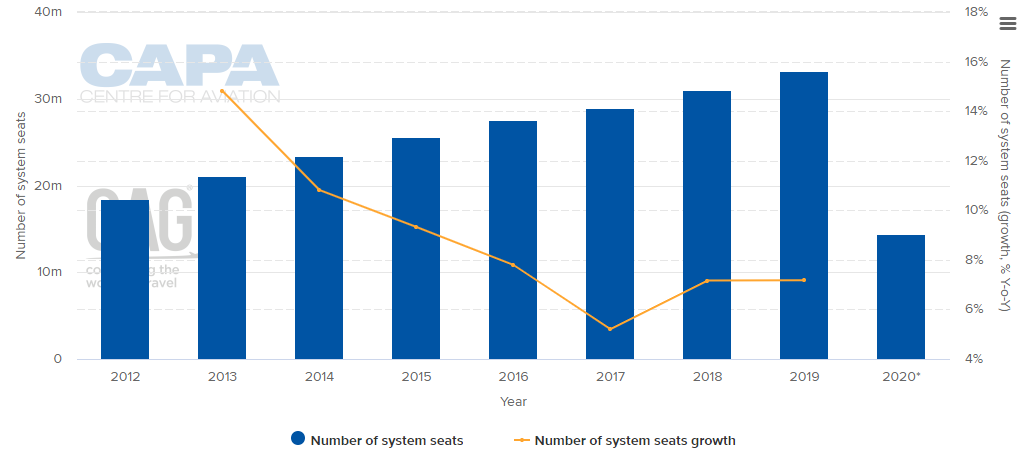 (NOTE:The values for this year are at least partly predictive up to 6 months and may be subject to change)
CAPACITY SPLIT BETWEEN DOMESTIC AND INTERNATIONAL OPERATIONS (w/c 20-Jan-2020)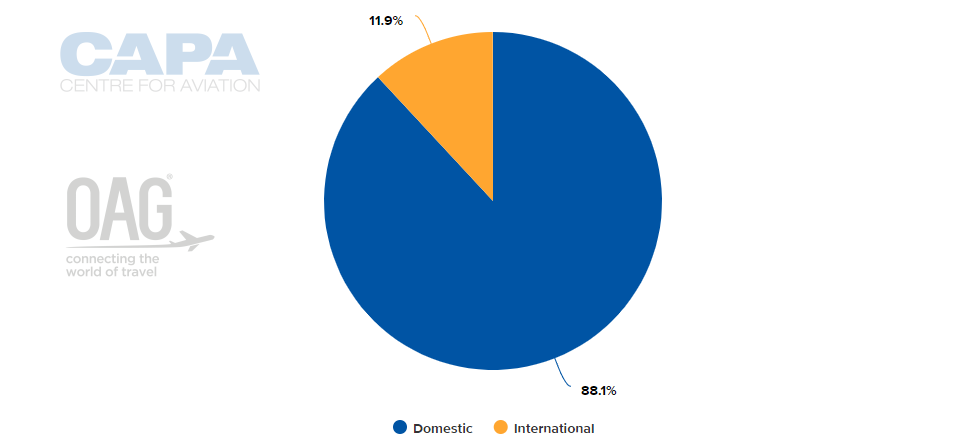 LARGEST AIRLINES BY CAPACITY (w/c 20-Jan-2020)
LARGEST DOMESTIC DESTINATION MARKETS (w/c 20-Jan-2020)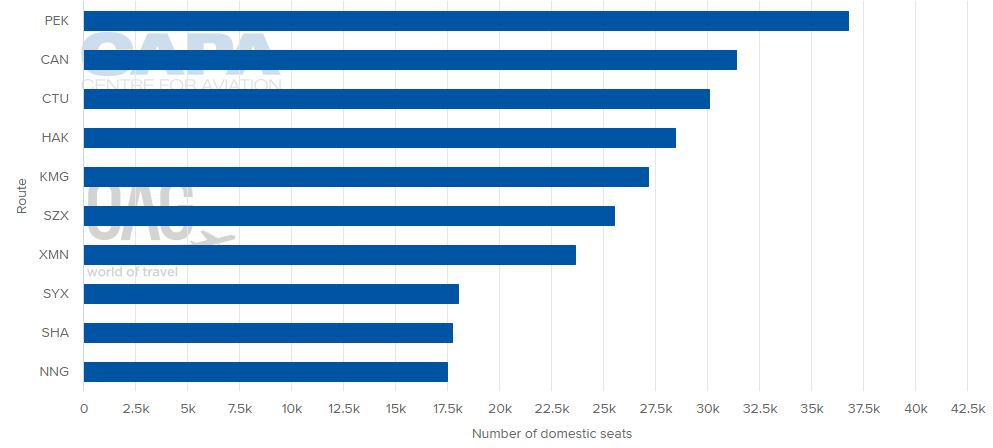 LARGEST INTERNATIONAL DESTINATION MARKETS (w/c 20-Jan-2020)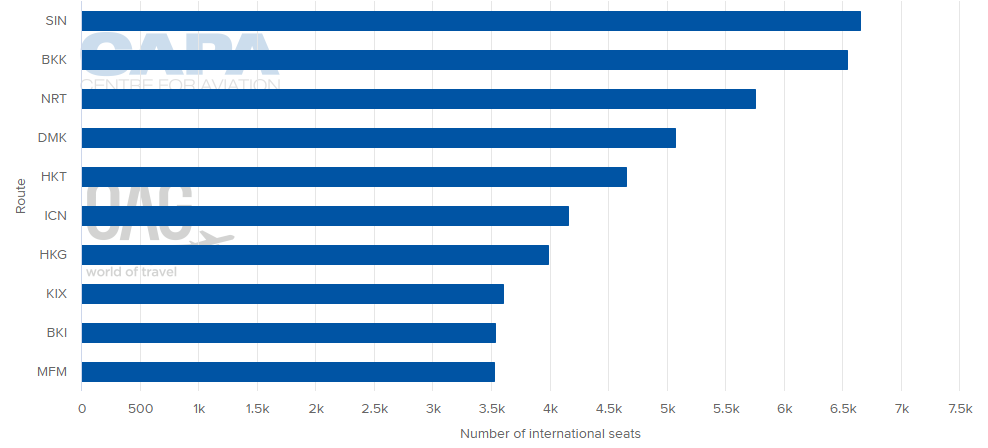 AVERAGE FLIGHT LENGTH (w/c 20-Jan-2020)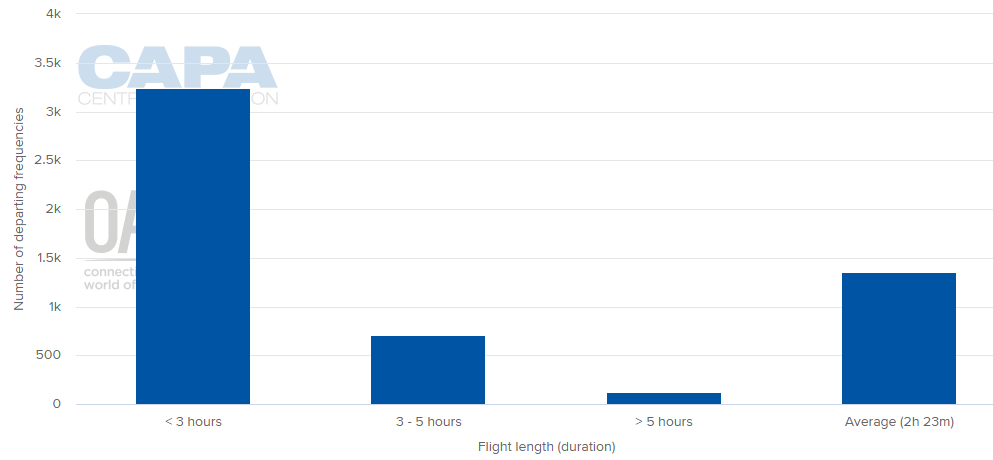 AIRLINE BUSINESS MODEL CAPACITY SPLIT (w/c 20-Jan-2020)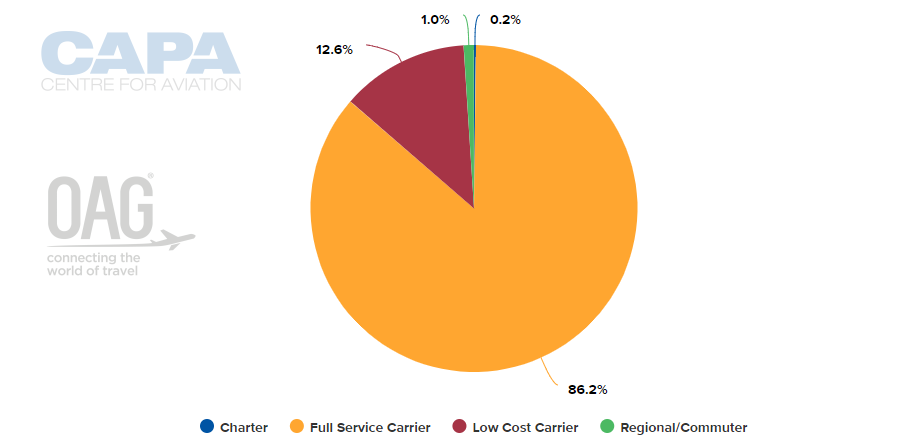 ALLIANCE CAPACITY SPLIT (w/c 20-Jan-2020)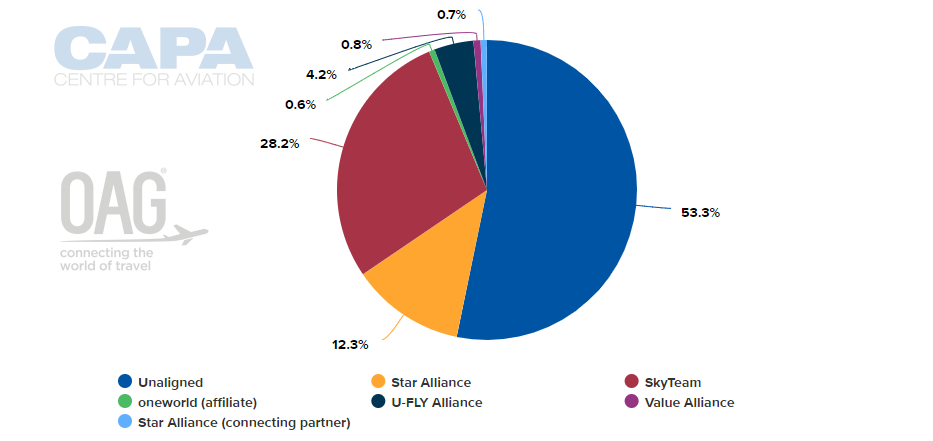 INTERNATIONAL MARKET CAPACITY BREAKDOWN BY REGION (w/c 20-Jan-2020)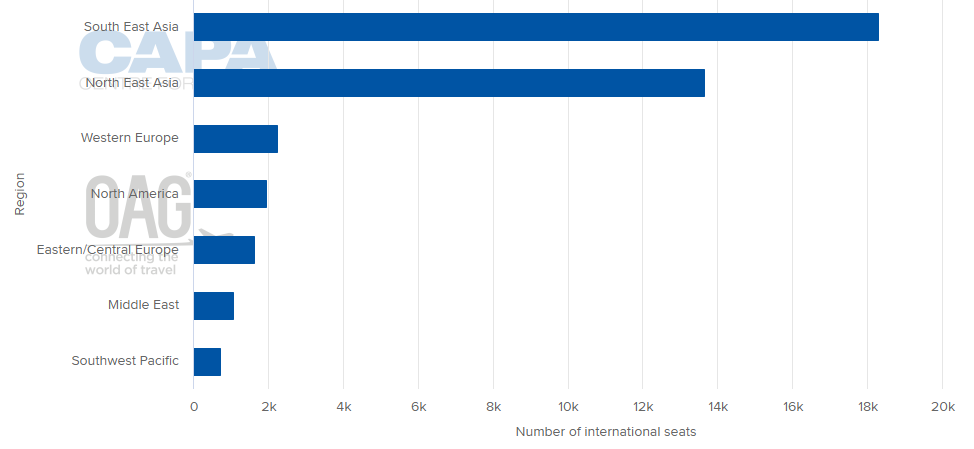 AIRCRAFT OPERATIONS BY MOVEMENTS (w/c 20-Jan-2020)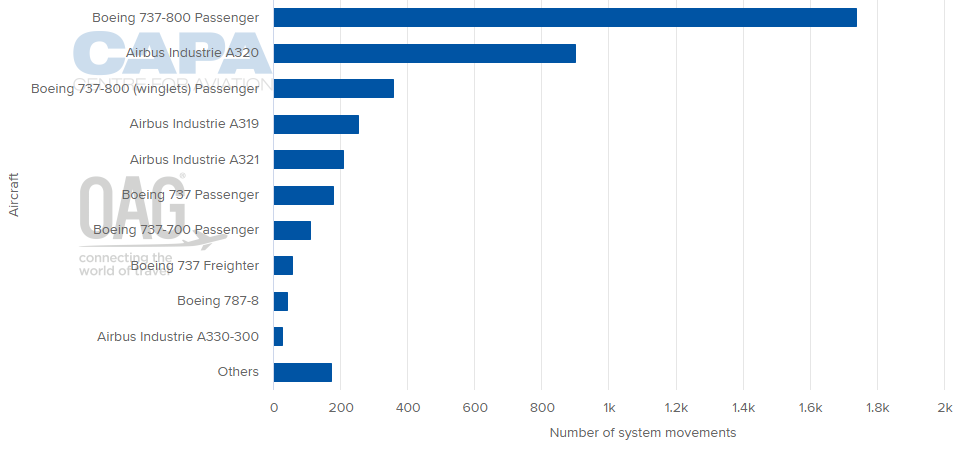 SYSTEM CARGO PAYLOAD (2013 - 2020*)
(NOTE: The values for this year are at least partly predictive up to 6 months and may be subject to change)