Air France and British Airways have recently announced they would offset emissions on domestic flights within France and the United Kingdom, respectively, while Lufthansa and others are offering passengers the option to pay extra for the environmental impact of their flights. easyJet says it will undertake carbon offsetting through schemes accredited by the Gold Standard and VCS. These schemes will include forestry, renewable and community based projects.
As the industry still works to find a collaborative solution, easyJet says its carbon offsetting will remain "only an interim measure" while new technologies are developed. It says it will "continue to support innovative technology, including the development of hybrid and electric planes, working with others across the industry to reinvent and de-carbonise aviation over the long-term".
To support this, easyJet has signed an MoU with Airbus to jointly research hybrid and electric aircraft. The airline and manufacturer will cooperate in three different areas to define the impacts and requirements necessary for the large scale introduction of sustainable aircraft on infrastructure and everyday commercial aircraft operations.
The partnership supports the two years of work already completed by easyJet and US start up company, Wright Electric, which will continue alongside this new collaboration. This has been working to produce an all-electric 'easyJet sized' plane which could be used for short haul flights. easyJet is also already working with Rolls Royce and Safran on new technologies to reduce the carbon footprint of flying.
easyJet says it will also aim to stimulate innovation in carbon reduction by supporting the development of technologies which will enable hybrid electric and electric planes and championing advanced carbon capture technologies. "We will look to use these technologies as well as sustainable aviation fuels (SAFs) as they become available and commercially viable," it confirms.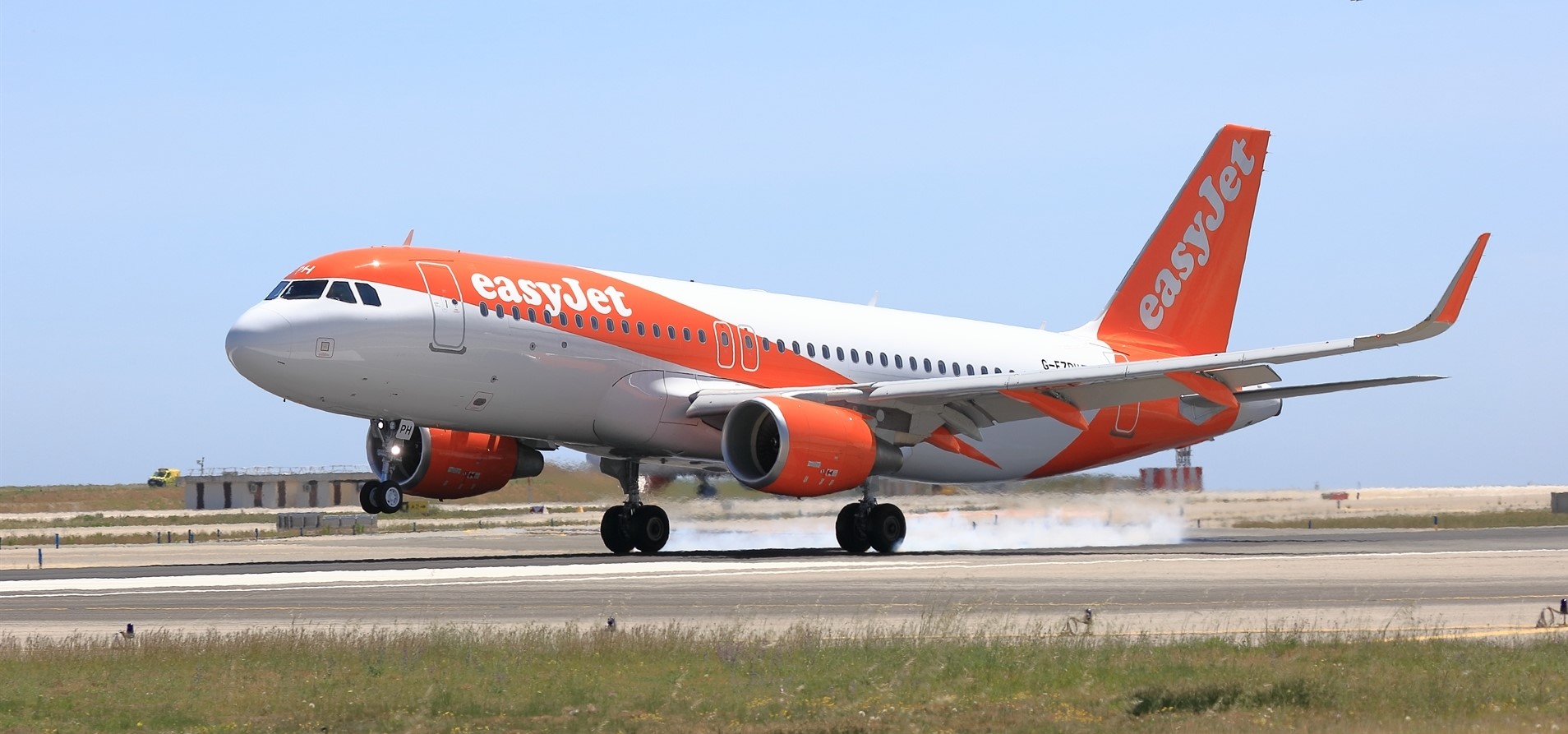 In 2013 easyJet established a public target to reduce its carbon emissions per passenger kilometre. The target was strengthened in 2015 to a 10% reduction on carbon emissions per passenger kilometre by 2022 on its 2016 performance.
Since 2000 easyJet has achieved a reduction in carbon emissions for each kilometre flown by a passenger by over a third (33.67%). Initiatives have included introducing light weight carpets, trolleys and seats, single engine taxiing and removing paper manuals from aircraft.
With the move to electric technology still in development and a longer term goal, easyJet plans additional short and medium term actions to drive a reduction in carbon emissions. This, it says, could include the introduction of technologies such as e-taxiing and electric APUs and the reduction of carbon emissions from easyJet's non-flying activities through, for example, the use of renewable energy.
"We also plan to encourage both governments and industry to focus in this area, most notably on airspace efficiency improvements and ensuring that the regulatory regime supports further reductions in emissions by incentivising more efficient flying and supporting innovation – for example through tax incentives," it adds.
Climate change is an issue for us all and flight shaming is already having a significant impact on the aviation industry as passenger habits begin to change as this movement gains momentum.
CHART - De-carbonising aviation - the technology roadmap for short haul airlines

Source: easyJet
Europe's largest airlines will pay more than EUR5 billion in national environmental taxes and other payments this year, according to lobbying group A4E. This includes around EUR590 million in expected payments to the EU's ETS, (+59% vs 2018) which airlines have been a part of since 2013, but in which aviation is still currently the only transport sector which participates.
A4E says its airline membership, which includes the likes of Air France-KLM, easyJet, IAG, Lufthansa Group and Ryanair, remains focused on positive solutions with a high potential to lower emissions levels, and says these taxes, which do not necessarily get reinvested back into environmental programmes, could have otherwise been dedicated to support the industry's decarbonisation efforts.
"People have a choice in how they travel and people are now thinking about the potential carbon impact of different types of transport. But many people still want to fly and if people choose to fly we want to be one of the best choices they can make," explains Johan Lundgren, easyJet's CEO on the orange airlines ambitions to go green.