The use of the Super Jumbo will, according to Emirates, allow it to offer "more comfort and convenience" for passengers flying between the two cities, and beyond via its Dubai International airport hub, but will also fill part of the void from frequency reductions at fellow UAE carrier flydubai on the route. The hybrid LCC, is under common ownership as Emirates and increasingly the two are cooperating to enhance connectivity options in, out and through Dubai.
The use of the A380 will introduce more than 300 additional seats in each direction into the market, which almost balances the capacity reduction from flydubai which has culled two of its own five daily rotations due to internal operational constraints as a result of the Boeing 737 MAX grounding.
The A380 has failed to find success with airlines despite increasing competition at major airports across the globe. The aircraft was designed to serve some of the world's largest markets, but more efficient twin-engined projects such as the 777 and the A350 ultimately killed the programme with rising fuel costs a significant additional burden.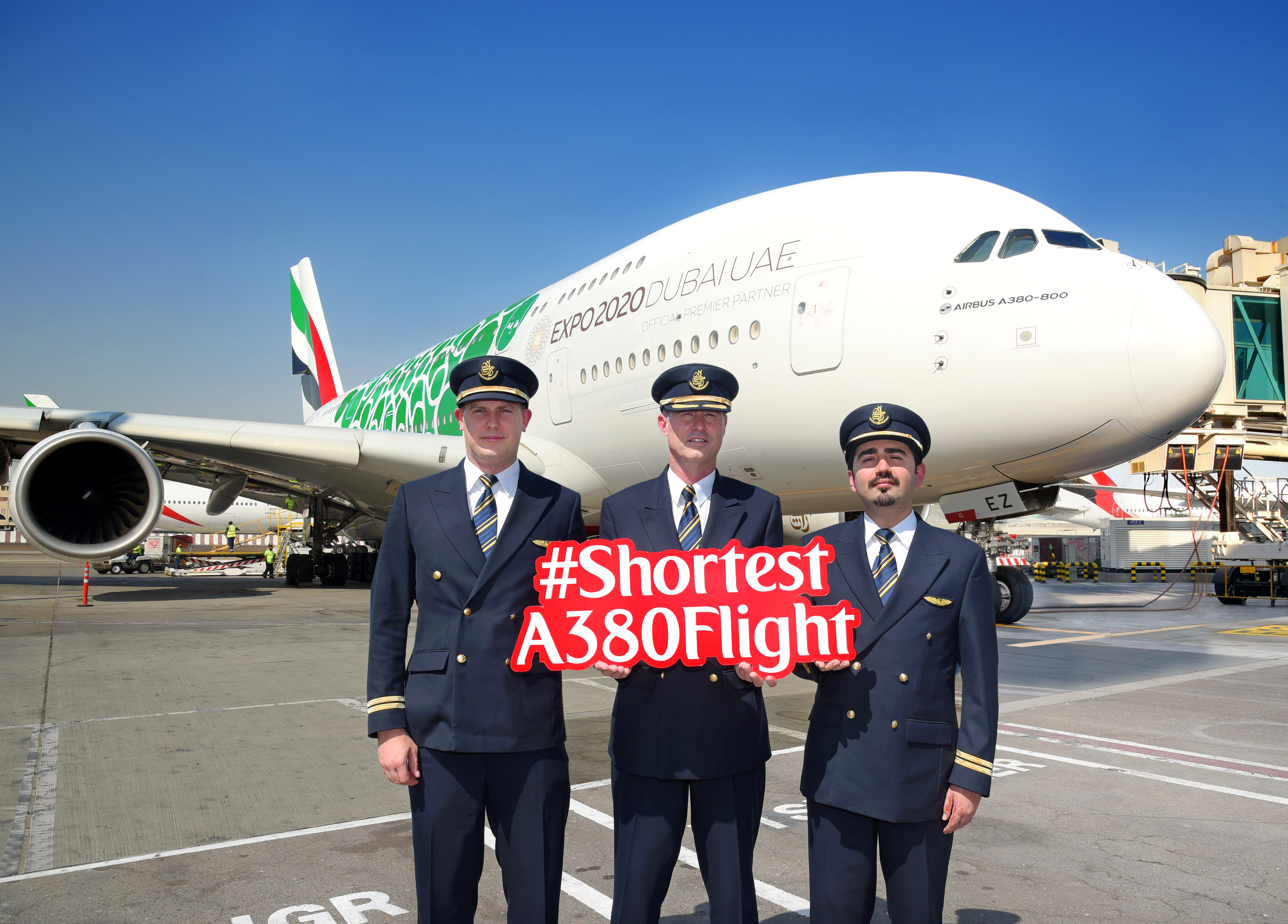 There are still a number of medium- and long-haul trunk routes where the A380 continues to be successfully deployed by a range of major airlines, and for Emirates the geographic location of the UAE certainly helps here, but the decision by the airline to start using the type on the Dubai – Muscat sector is actually fairly logical, despite many suggesting the use of such a large aircraft on such a short flight is inefficient.
Actually, such scheduling can be very much the reverse. The aircraft flying to Muscat are doing so between longer missions in and out of Europe and certainly provide a product enhancement versus many others on the route, especially in the premium cabin.
The distance between Dubai and Muscat is approximately 340 kilometres each way, which Emirates acknowledges is actually shorter than the internal wiring of the A380, which when stretched from end to end reaches a distance of over 500km. And while block times put the flight at up to 75 minutes, the flying time is approximately 40 minutes, just five minutes longer than the time taken to clean an A380 by a team of 42 people.
This deployment of the A380 into Muscat follows one year after a one-off A380 flight that marked 25 years of Emirates operations at Muscat International airport. While Emirates deploys the A380 into markets in Asia, Europe and the Americas, it has already used the aircraft on some regional services, most notably Dubai – Doha until the termination of services following the severing of diplomatic relations in Jun-2017.
TABLE - Emirates Airline already held the prize for the shortest A380 flight and currently accounts for six of ten shortest A380 routes

Source: CAPA - Centre for Aviation and OAG (data: w/c 01-Jul-2019)