---
Summary:
Eurowings has revealed plans to launch its own digital travel company 'Eurowings Digital GmbH' by the end of this year;
New Cologne-based business will offer a personalised range of digital services, including hotel bookings, rental cars and event tickets, integrating the current website into a wider digital travel platform;
Sales on the eurowings.com web platform already amount to more than EUR1 billion and over the course of this year should increase to EUR1.5 billion per annum;
The airline's CCO Oliver Wagner revealed at last week's CAPA Airline Leader Summit that Eurowings has "already started talking to airports to integrate services much better into the booking process".
---
The new Cologne-based company will take the airline's existing digital expertise and use it is as the core of the new digital entity and help to not just boost revenues per passenger, but also deliver a level of loyalty to ensure return business. "Eurowings Digital will further drive the rapid growth of the eCommerce business," says Oliver Wagner, chief commercial officer, Eurowings, who adds that sales on eurowings.com platform already amount to more than EUR1 billion and over the course of this year should increase to EUR1.5 billion per annum.
Mr Wagner says the main focus of the new company will be to "turn the digital customer interface of eurowings.com into a fast-growing travel platform". Its rivals within the LCC sector are already well advanced with their own digital strategies, including Ryanair which regular talks about becoming the 'Amazon of Travel'.
Eurowings, still one of the fastest growing operators in Europe as the Lufthansa Group's non-hub player in the German market and gaining further from the collapse of airberlin last year, appointed Thorsten Dirks as CEO in May-2017 to among other focuses, to drive forward the digitalisation of the airline.
The executive had previously held the position of CEO of Telefónica Deutschland Holding since Oct-2014 having previously been CEO of E-Plus Group, which is now part of Telefónica Deutschland. He also held a position as president of Germany's digital industry association Bitkom where his emphasis was on digitising the country's smaller and medium-sized companies, modernising the education system and utilising new technologies to improve the way people work.
Speaking at last week's CAPA Airline Leader Summit in Dublin, Republic of Ireland, Mr Wagner revealed a little more information on the new Eurowings Digital business and confirmed it has "already started talking to airports to integrate services much better into the booking process".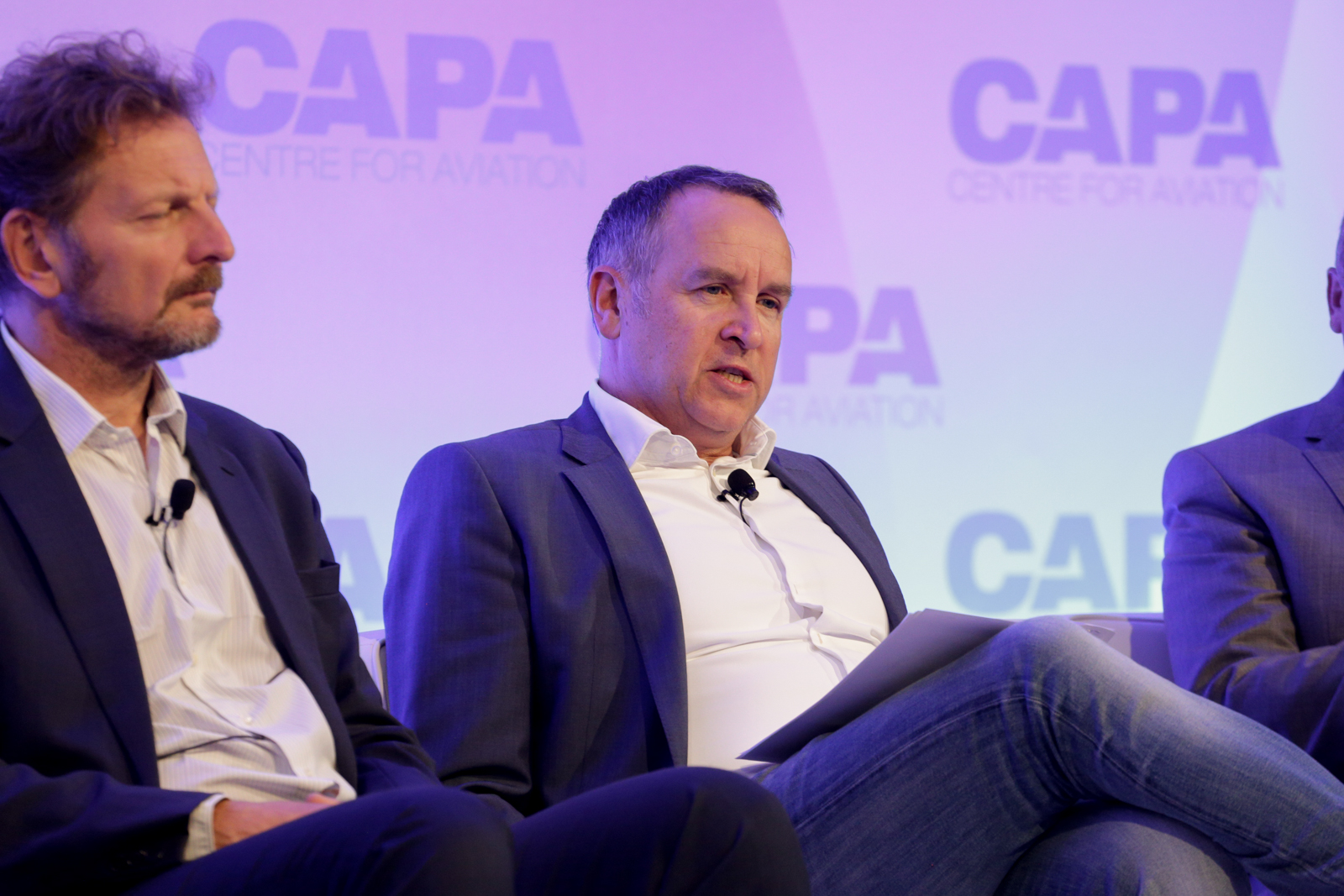 Mr Wagner sees "a lot of potential" in post booking services "like parking", and also sees potential in "not only making money" but the customer experience side such as better queue/waiting management. He said Eurowings Digital will be the driver of a "move away from the classic airline model and towards a digital platform".
In a recent interview with the German daily newspaper Süddeutsche Zeitung reproduced by Eurowings on its NewsCloud, CEO, Thorsten Dirks, remarked: "We have the courage to resolutely change Eurowings – away from the classic airline model to a growing digital platform with associated flight operations. Our aim is to consistently simplify travel and make us a good digital travel companion.If we don't do it, I guarantee that others will – maybe even Google."
The standalone digital business marks a significant step forward on the 'MakeMayWay' programme launched back in Mar-2017 which aimed to put the customer at the centre of a project to drive greater digitalisation in operations.
CHART - Outside of its home German market, Spain is currently the main focus of the Eurowings operation ahead of Austria, Italy and the United Kingdom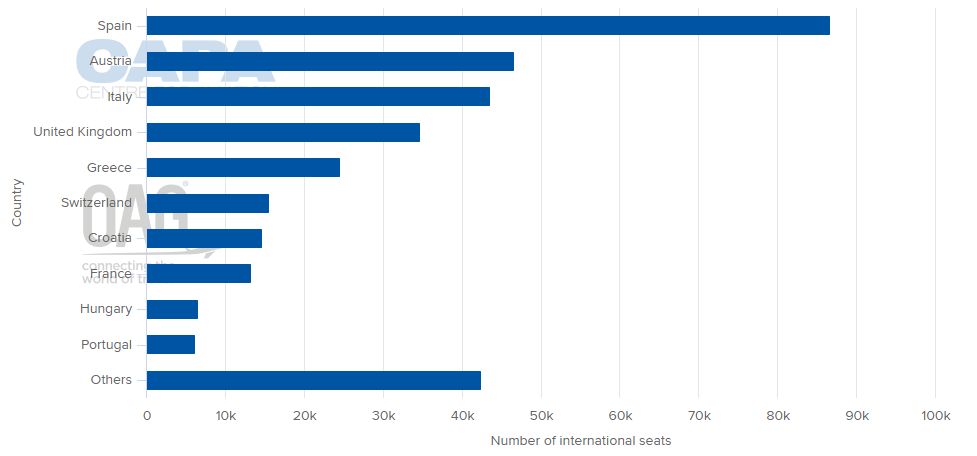 Source: CAPA - Centre for Aviation and OAG (data: w/c 21-May-2018)
Eurowings is being used as the "platform for consolidation in Europe" for the Lufthansa Group and has now grown to be the second largest airline within its Pan-European structure. Carsten Spohr, chairman and CEO of Lufthansa, said the ongoing development of the carrier's key business figures is "pleasing", with Eurowings doubling revenue and improving its result by EUR200 million in 2017.
Mr Spohr added this "marks a strong performance, especially given that the airline had to bear significant burdens". He emphasised its growth "came with the corresponding high start up costs", but "at the same time, Eurowings last year reduced its unit costs by over 6%". The aim remains "to reduce unit costs by 20% until 2020 in comparison to 2016," he added, while further integration of parts of airberlin and Brussels Airlines within Eurowings remains "the highest item on the agenda".