---
Highlights:
Since its establishment 10 years ago flydubai has launched 71 routes that were not previously served;
The new routes have helped attract visitors to Dubai from new source markets and driven outbound growth by offering new destinations for local residents;
Relaxation of visa policies have been a key driver in growing both the outbound and inbound markets.
---
The airline has carried over 70 million passengers in its first decade, including a record 11 million in 2018. While its big sister Emirates Airline carries five times as many passengers (58.6 million in the fiscal year ending Mar-2019), flydubai has a much larger portion of local traffic. Transit traffic accounted for 30% of flydubai's traffic in 2018 with the local market accounting for the remaining 70%.
Dubai recorded 15.9 million visitors in 2018. Visitor numbers surpassed 10 million for the first time in 2012 and have more than doubled since flydubai launched in 2008.
The airline works closely with Dubai tourism authorities and the travel trade. It offers attractively priced packages to agents in several major source markets as well as new emerging source markets. In its first decade, flydubai launched flights to 71 destinations that were previously not served from Dubai, giving it a particularly important role in supporting Dubai's tourism ambitions to expand into new markets. At the same time the airline has been able to drive outbound growth by offering new destinations for UAE's expanding population.
flydubai has been a proponent of liberal visa policies, which has helped drive both inbound and outbound growth. Visa free or visa on arrival has become available to more nationalities in Dubai while several of the countries flydubai serves have similarly introduced visa free or visa on arrival options for UAE residents.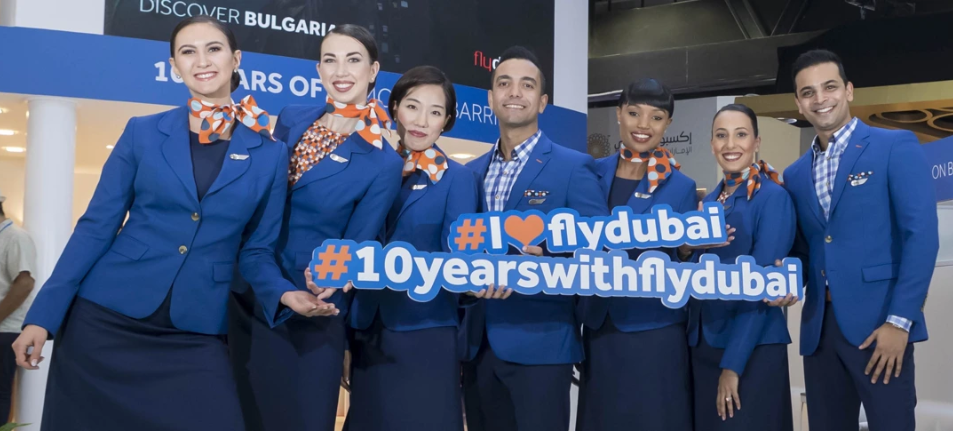 In an interview with CAPA TV on the sidelines of the CAPA Middle East & Africa Aviation Summit in late Apr-2019, flydubai CEO Ghaith al Ghaith highlighted the launch of services to previously unserved markets from Dubai as one of his proudest accomplishments in the airline's first 10 years. He said this would not have been possible without supportive governments and visa reform: "We have changed some minds, especially some governments that have been able to relax visa and offer visa to people who live in the UAE far more flexible than before."
Mr Ghaith talked particularly about growth in Central Asia and the Caucasus – and how new services to the region along with more liberal visas have created demand. "It's not far from the UAE and lots of people like diversity here," he said. "We have created lots of demand in our country for people to go there. These are some of the things I'm myself am so proud of as part of the 71 destinations not served from Dubai before that we started."
For several destinations, flydubai was not only the first airline to operate from Dubai it also was the first airline from the entire Middle East. Working to gain access in markets that have historically been closed or protected has become a forte of the airline. Often other airlines benefit as flydubai opens a door – and proves how beneficial a new air service can be economically – leading to new services from several others too.
"We are very grateful for countries and the governments for allowing us to either be the first or allow us to come. Also, our government, the United Arab Emirates, plays a role in relationships with various countries [which] allows us to express ourselves," Mr Ghaith said.
He pointed to Baku in Azerbaijan as an example of an airport that became more flexible and a country that became more pro-tourism following flydubai's launch. "That is not only because of us but because we were there and other people showed the benefit and it helps each other. It's like a process."
HEAR MORE… from flydubai CEO Ghaith al Ghaith in this exclusive video interview recorded on the sidelines of the CAPA Middle East & Africa Aviation Summit in Dubai, United Arab Emirates (UAE) in Apr-2019.