This is being achieved, he sees, with a strong focus on retailing and the transformation of the airline commercial function from a planning and execution focus to an agile entity with fully empowered employees working with best in class IT systems.
In a thought leadership post on popular business social media platform Linkedin, he provides some insight into why the transition is not the most straight-forward and looks at why airlines around the world so focused on becoming retailers?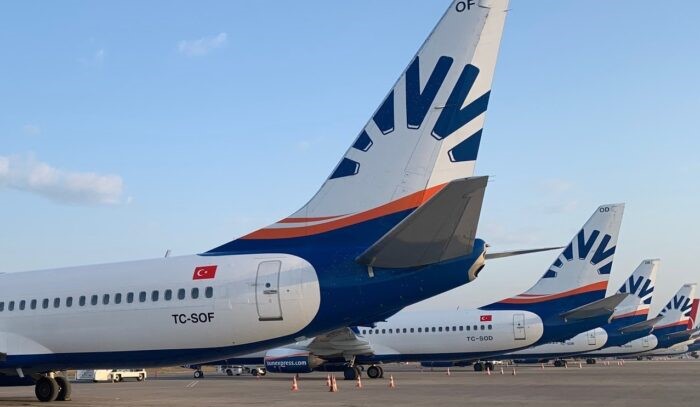 In the past few years airlines have done remarkably well in merchandising their scheduled services – seats and seat related products and services. However, to transition from merchandising to retailing represents a significant challenge. To start with, this step change – merchandising to retailing – calls for a transition from flight centricity to customer centricity, a challenge in itself.
No question, the desire and the willingness for customer centricity are there. However, the transition from flight to customer centricity is monumental given the existence of legacy systems (PSS and conventional payment systems, for example), legacy processes (PNR, and multiple IDs and documents, for example), and the ongoing influence of the traditional third party distributors (that still handle on an average 50% of the bookings, for example).
Let us start with the difference between merchandising and retailing within the context of the airline industry. Merchandising relates to selling an airline's basic products and services – seats and schedules – deploying random and piecemeal marketing tactics and using shotgun marketing approaches with, for example, irrelevant promotions. Standard merchandising also includes offering too many options, making choices difficult for customers.
Retailing, on the other hand, means recognising what customers want, when they want it, how they want to shop, how they want to pay, and how they want to be supported after their purchases. These aspects require customer centricity that relates to the marketing of products and services that reflect how people now live, work, and travel. That, in turn, requires airlines to move beyond selling traditional air and non-air related ancillaries to selling personalised ancillaries based on 360 degree views of customers and customer intelligence acquired from the use of emerging technologies – analytics and artificial intelligence, for example.
Outside of the airline industry, retailers across the globe have developed sophisticated retailing techniques to better serve their customers. These retailers don't see themselves as a provider of products, but as a store designed to fulfil customer needs. Retailers guide shoppers through their stores (online and offline) in a way that encourage them to add products and services to their real or virtual shopping carts. The future for airlines needs to be based on thinking about what they can sell beyond the seat.
Historically, airlines have viewed themselves as sellers of seats. This created a selling model focused around the seat and its associated pricing. The accepted frame of reference was: 'I have this product – a seat on a flight, so how do I sell as much of this product as possible through a set of distribution channels, and how do I maximise my revenue using dynamic pricing of inventory'.
If an airline sees itself as a retailer, this will allow them to differentiate themselves from the competition. In an age where airline seats are a commoditised product, the competitive edge comes in thinking about merchandising the way a retailer would, in other words, understanding who the airlines customers are and deliver highly-personalised product and content to them, using all the transaction data already collected to recommend products or services for future trips.
It cannot be denied that many airlines trail other industries when it comes to retailing. Most are still limited in their ability to influence travellers and successfully retail across the entire customer journey. Siloed data, lack of customer insights and disparate distribution strategies have left airlines blind to the information and resources necessary to excel as world-class retailers.
"Many airlines around the world are now faced with their low-margin business being converted to a no-margin or a negative-margin business through the toughest market crisis ever," explains Mr Glade in his Linkedin thought leadership post.
So, what do you do, if there are cost increases on the horizon and the market is weak, (i.e. higher yields and significant increase in passenger numbers nowhere close)? "You need to expand your business, earn your margin elsewhere," says the SunExpress executive. This is bringing many airlines to now also claim to have discovered the art of "retailing", he says.
But in this situation the term "retailing" in itself "is not strictly defined," notes Mr Glade. Is it 'just' new ways of distributing airline content – and maybe a bit of adjacent ancillaries – to the same sales channels, just cheaper and in more modern formats? Is it enabling airlines to sell more third-party content on their own websites?
"If those are the questions an airline is asking, its retail strategy will not be close to delivering the margin change desperately needed," says Mr Glade. Converting an airline into a retailer is in itself "one of the biggest IT undertakings" any airline will face, he notes. "It will touch nearly every process within the airline itself. But – more than anything – it is a huge change management exercise involving mindset change and a complete new way of thinking in the entire company," he adds.
It is clear that airlines are facing more and more pressure, but should they stick to what they know best – flying aircraft – or transform into a one-stop shop for travel. Airlines or retailers? In Mr Glade's opinion airline leaders should not think like "an airline that wants to be a retailer," but instead "be a retailer that is so successful it can have its own fleet of planes".