Now ForestCar, a new carsharing service is opening at Manchester airport, which will allow travellers to rent out their vehicles while they are away. Its aims are to create a "global community of travellers who share their cars and help restore rainforests" and is already looking to expand its business model to two other UK airports in the short-term.
It is a major disruption to the existing model and will have car rental operators watching closely. However, it relies on securing enough vehicles from travellers to meet demand and it hopes to achieve this by offering visitors to Manchester airport free airport parking and car cleaning by participating in car sharing.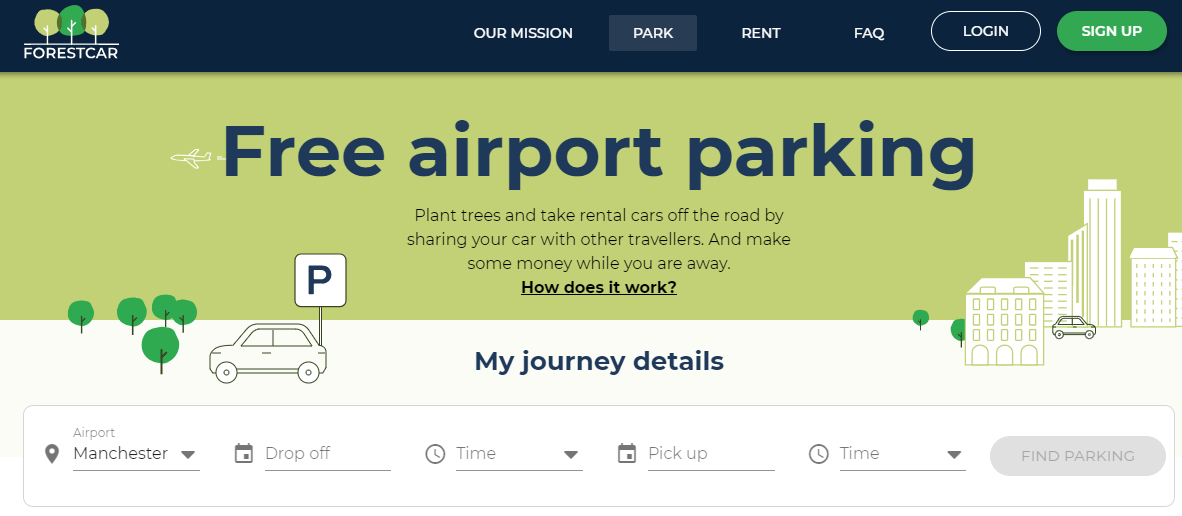 That is actually a fairly significant incentive as airport parking costs can be a significant addition to any business trip or family holiday. Owners who rent their cars through the service also receive a share of fees collected and do not have to pay for airport parking, even if their vehicle is not rented while they are away.
ForestCar says any vehicles it rents will be insured and monitored by a telematics device in the vehicle whilst on the road to track how and where they are being driven and will intervene if renters are not driving responsibly. They will be returned to owners after a thorough cleaning process.
The innovative disruptor aims to have cars available to rent from Manchester from Sep-2019 and suggests its pricing levels could allow customers to hire the private cars for up to 50% less than via a traditional hire firm. There are some obvious eligibility requirements and this include cars must be factory standard, less than ten years old, driven fewer than 100,000 miles, have a replacement value below GBP40,000 and obviously has a valid MOT and road tax.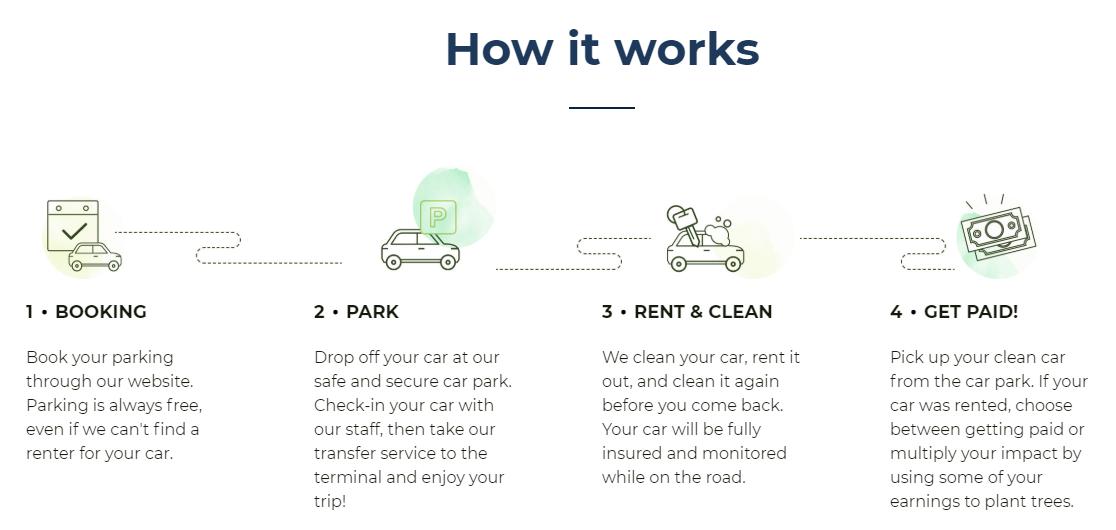 "By making car sharing safe, we're allowing airport visitors to turn car parking cost into income, whilst also benefiting the environment," explains Charlie Palmer, CEO, ForestCar, of the new arrangement with Airport Parking and Hotels (APH), which has been providing airport parking, hotels, lounges and travel extras to UK travellers for four decades.
Forestcar will be housed within the existing car parks of APH and will manage all bookings and delivering services on site. APH's managing director, Nick Caunter, confirms a successful pilot in Manchester "could lead to APH providing these services at its other cars parks serving Birmingham and Gatwick airports."
In an ethical standpoint ForestCar also promises to invest 10% of profits into the planting of new trees into rainforests. It says car sharing helps tackle climate change by reducing the environmental impact of car production.
"At ForestCar we don't just want to disrupt the rental industry, we want to use sharing as a force for tackling climate change. We want to create a global community of travellers who share their cars and help restore rainforests. And customers can get involved too by choosing to invest some of their earnings in trees," adds Mr Palmer.