Aerion said in a statement that the "hugely challenging" financial environment meant it would not start production of its first supersonic jet, the AS2 business jet, which was to pioneer many of the technologies planned on the AS3 commercial transport.
It was always an ambitious proposal. With conceptualisation and design work already undertaken and built around input from potential customers, Aerion planned for the AS3TM to incorporate revolutionary advances in technology to improve efficiency and reduce the environmental impact of supersonic flight, with the capability to transport up to 50 passengers at a range of 7,000 nautical miles. What's more it was slated to travel at Mach 4+, more than twice the speed of Concorde.
While we all appreciate comforts and luxuries when we travel, the saying 'time is money' remains true for many business travellers. When the environment and sustainability are centre of all advancements, can we realistically see a son of Concorde grace our skies? It is now over 52 years since the supersonic airliner made its maiden flight so that could perhaps be a great grandson, and that 'great' could be especially echoed by corporate travellers if plans to debut a new era in commercial flight takes us beyond the realms of supersonic speeds.
The collapse of Aerion certainly raised question marks over the subject of supersonic air travel, but the announcement this week that United Airlines has agreed a commercial deal with Denver-based aerospace company Boom Supersonic to acquire up to 50 of its 'Overture' airliners once again suggests that supersonic commercial air travel could still be a reality in the 2020s. What's more, United plans to work with Boom on a cooperative sustainability initiative – a move that will facilitate a leap forward in returning supersonic speeds to aviation.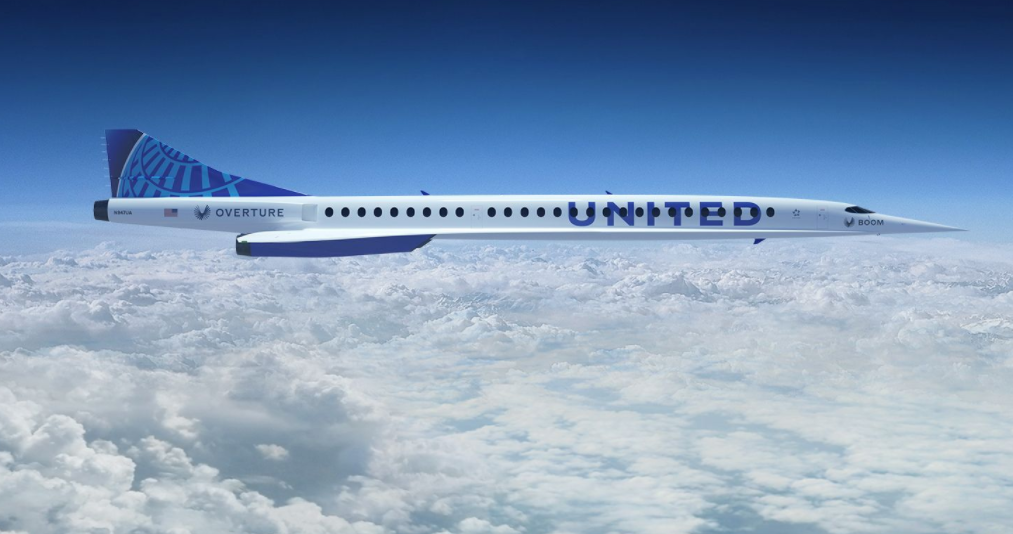 Under the terms of the agreement, United will purchase 15 of Boom's 'Overture' airliners, but only once the aircraft meets United's "demanding safety, operating and sustainability requirements," it says. An option for an additional 35 aircraft will be available for exercising should the purchase agreement get confirmed.
United and Boom say that once operational, Overture is expected to be the first large commercial aircraft to be net-zero carbon from day one and optimised to run on 100% sustainable aviation fuel (SAF). It is due to roll out in 2025, fly in 2026 and is expected to carry fare-paying passengers by 2029.
"United continues on its trajectory to build a more innovative, sustainable airline and today's advancements in technology are making it more viable for that to include supersonic planes," says Scott Kirby, CEO, United Airlines.
Boom's vision for the future of commercial aviation, combined with the industry's most robust route network in the world, "will give business and leisure travellers access to a stellar flight experience," according to the United boss. Overture will be designed with features such as in-seat entertainment screens, ample personal space, and contactless technology.
Capable of flying at speeds of Mach 1.7 – twice the speed of today's fastest airliners – Overture will be able to connect more than 500 destinations in nearly half the time of conventional subsonic airliners.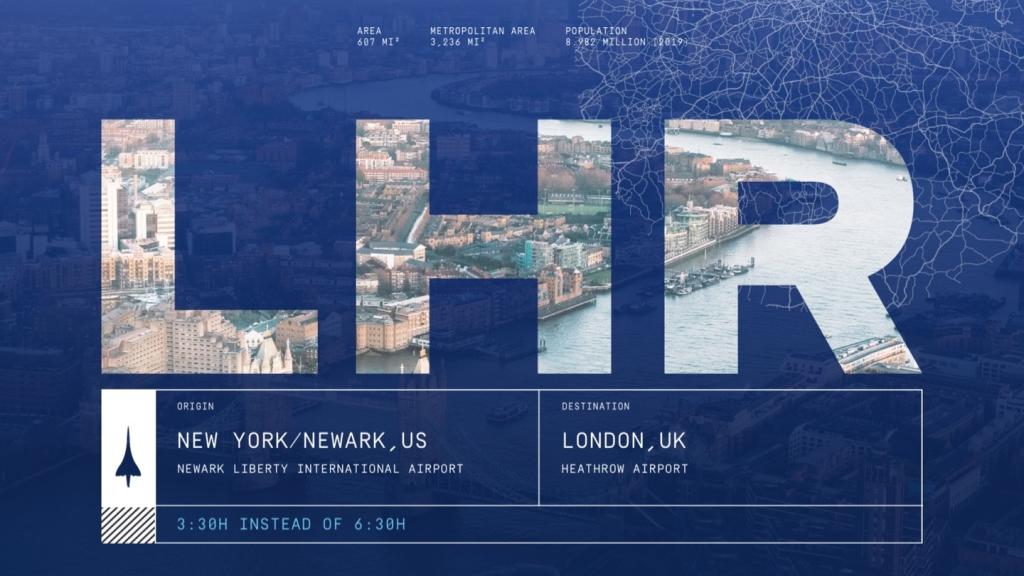 Among the many future potential routes for the aircraft in United service are linking its Newark hub to London Heathrow in just three and a half hours, Newark to Frankfurt in just four hours or from its west-coast San Francisco hub across the Pacific to Tokyo in just six hours.
It is uncertain what the "demanding safety, operating and sustainability requirements" are that United requires for the Overture to take its place in the airline's fleet, but they are certain to push the already ambitious mission parameters of an aircraft that could ultimately revolutionise business travel.
What is certain is that the return of supersonic will not be a step back in time, but a leap forward with sustainability at the heart of the development.