A number of hotel chains have been fast to publish information on what steps they are taking to keep guests safe while staying at their hotels to encourage confidence and bookings. Marriott International has announced that it will be rolling out a multi-pronged platform to elevate its cleanliness standards and hospitality norms and behaviours to meet the new health and safety challenges presented by Covid-19.
Part of that approach is to set up the Marriott Global Cleanliness Council, which has the role of setting new guidelines for the new norm in cleanliness and behaviours to minimise risk and enhance the safety of their guests.
Amongst the new technologies being used by Marriott is electrostatic sprayers which are filled with hospital-grade disinfectant to sanitise areas through the hotels. The disinfectant is the highest classification of disinfectants recommended by the Center for Disease Control and Prevention (CDC) and the World Health Organisation (WHO).
The sprayers rapidly clean and disinfect entire areas and can be used to clean and disinfect guest rooms, lobbies, gyms and other public areas. In addition, the company is testing ultraviolet light technology for sanitising keys for guests and devices shared by associates.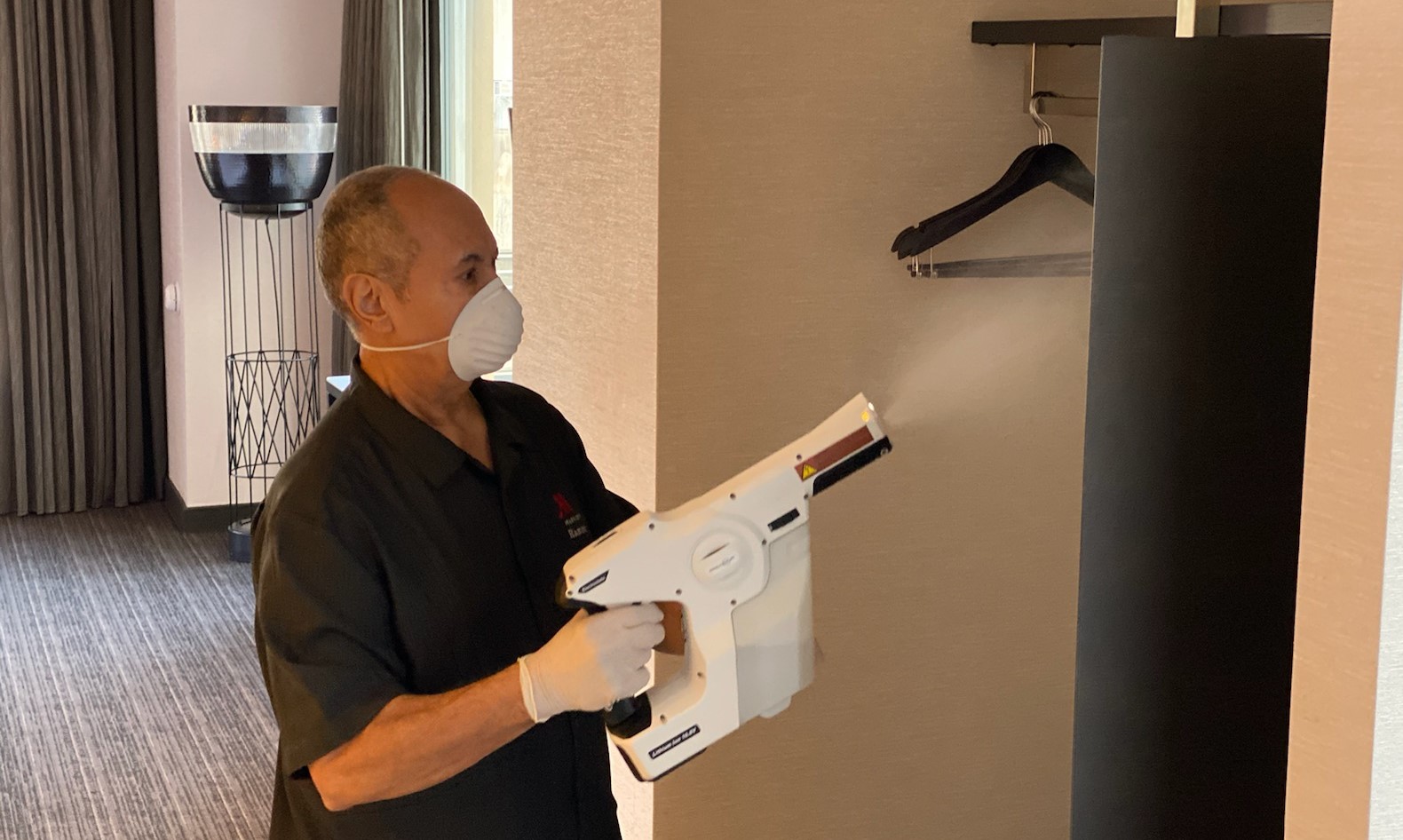 Increased hand hygiene is a common focus of all the hotel chains, although one would have hoped that would have been the case before Covid-19. However the installation of hand sanitisers in all areas of hotels will be welcome as will renewed training for staff on cleanliness. Scandic, Millennium, Wynn and Best Western are among many chains that are updating the information they provide to guests.
All hotel groups are highlighting their increased sanitising of high touch surfaces such as key cards, public area computers, elevator doors and buttons, door handles, locks and latches, light switches, desk surfaces, telephones, television remote controls and bathroom fixture handles. Many are offering medical masks and gloves for guests on request as well as infrared thermometers available to check temperatures when required.
The Wynn Resort in Las Vegas, which is due to reopen in early May, has published a long document outlining all the measures they are taking. Keeping a casino safe with appropriate social distancing as well as sanitising gaming tables, slot machines, ATMs and cage counters in addition to the rest of the hotel is a high workload.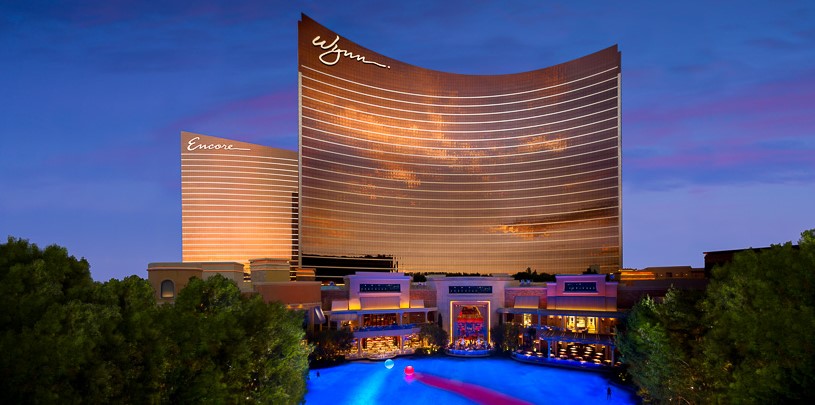 Chairs around gaming tables will be removed to ensure social distancing and only every other table will be open. All dice, roulette wheels, chips, chairs and tables will be sanitised after each dealer and player. A logistical nightmare and a lot of sanitiser required but if it helps to keep guests safe while in a casino then it is to be welcomed.
Each guest visiting the Wynn will be handed an amenity bag on arrival to include face masks, hand sanitiser and a Covid-19 awareness card. It appears that all aspects around the pools will be kept sanitised but no mention of the water in the pool itself.
Time will tell whether all these measures will be enough to get people feeling confident enough to travel and stay in a hotel. It may be that hotels have the upper hand over Airbnb in these Covid-19 days as the weight of a company's reputation is behind the requirement to keep guests safe and well. Would we trust a private home to be clean enough?
Of course there are also measures we can all do when travelling to enhance our own safety, such as using sanitiser on all surfaces once in a room, paying special attention to the likes of the handles, light switches and TV remote control. Wash glasses before use and remove any bedspreads which are rarely cleaned after every use. In fact maybe bedspreads and throws will be a thing of the past, together with all those useless scatter cushions that usually end up on the floor.
For some time to come it is anticipated that domestic travel will dominate but regardless of where guests come from the hotels need to do everything possible to make us feel confident enough to book whether for business or leisure.