While most regular travellers will have the status to be able to avoid the situation, a packed aircraft can still cause inconvenience for travellers sat in a window or aisle if the seat between them is allocated. Whether that is a short domestic hop from Manchester to London or a longer flight from Paris to Sao Paulo or Beijing to Sydney, it is the seat nobody wants!
Well, now there could be a solution. It has been a long time coming, but the debut of a new staggered seat design where the centre seat is moved back several inches and lowered slightly to provide additional space and the all important elbow room. The S1 'Space Seat' from USA company Molon Labe Seating has recently received type certification from the US Federal Aviation Administration (FAA) and will debut in service with two unnamed airlines by May 2020.
This is a dynamic development for the industry that with the potential to make the middle seat a few inches wider than those on the window and aisle, it will actually offer a little more comfort than those more popular seats that surround it.
Could it lead to the middle seat becoming the preferred option for customers? Unlikely, but it will certainly provide that little bit more comfort for those stuck in the middle. Alas, the S1 is only available for shorter flights, where the inconvenience of the middle seat is less of an issue. However, there are already designs for a long-haul version that awaits final certification.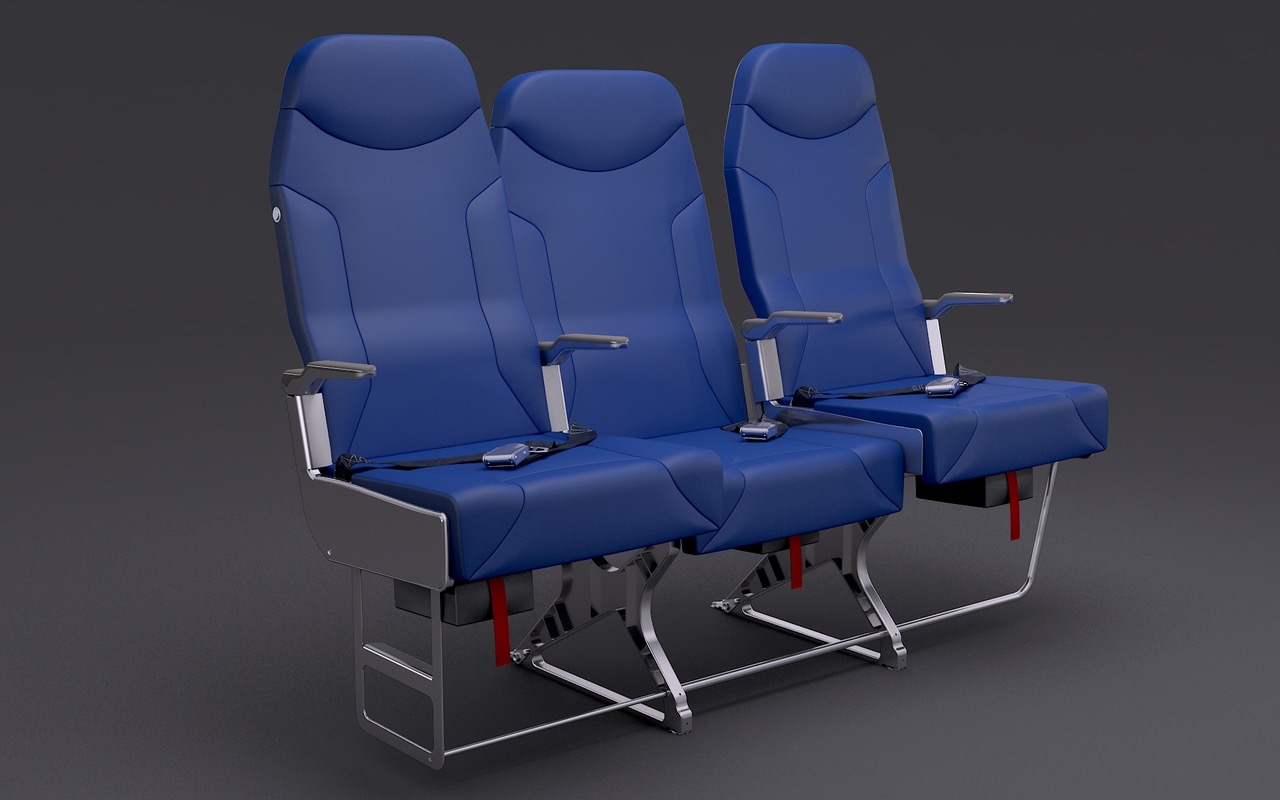 So how does it work? With the centre seat armrests lower at the back and higher at the front, the middle seat passenger is able to spread over the back of the armrest, while allowing the window and aisle seat users to similarly spread over the front of the armrest. The staggered shape of the armrest means that the seats are no smaller than current designs, except that the alignment means that there is almost eight inches of additional width, providing all passengers with a little more space, while removing the problem of elbow wars.
Molon Labe Seating are keeping the names of the airlines that have already signed up for the seats confidential, but reports suggest that one of them has signed up to fit 50 aircraft with the S1 seats with the first installations planned for Apr-2020.
This is an exciting development for the industry, but it could just be the pre-cursor to an even bigger story with the S2 version for long-haul flights, an option that would certainly prove beneficial to those airlines pushing the range envelope with ultra-long-haul operations.